A week in Madagascar…
Some of the most common questions we encounter when we're in the USA on home assignment are:

1. So what's Madagascar like?
2. Do you like living there?
3. What do you eat there?
4. What's a typical day look like for you?

Three of the four of these questions are not necessarily the easiest to answer in the matter of just a few seconds. To be clear, we're not in the USA and we're not on home assignment but earlier this month, we had one of those weeks that was off the charts bizarre and yet, so completely NORMAL at the same time.
Here's a brief synopsis of what a week looks like for us…
* Coming home from a Sunday afternoon at the beach with 10 kids sitting (legally) in the back of our truck, we were pulled over because the kids weren't wearing masks. We sat on the side of the road for over 90 minutes– refusing to pay off the police that pulled us over and them refusing to let us go. In the end, our truck was impounded for four days. After several phone calls to the head of police, the head of the army and to the mayor, we got our car out a day early and didn't have to pay a fine.
* On a regular program day at the Sarobidy Maternity Center, Alissa looked over to a young expecting mom and took a double take. She was the spitting image of HER mother who delivered at the Sarobidy Maternity Center four years ago. Her little sister's name, Sarobidy (Precious)– one of the first namesakes of the center. First time mom, Elisa is expecting her baby in December.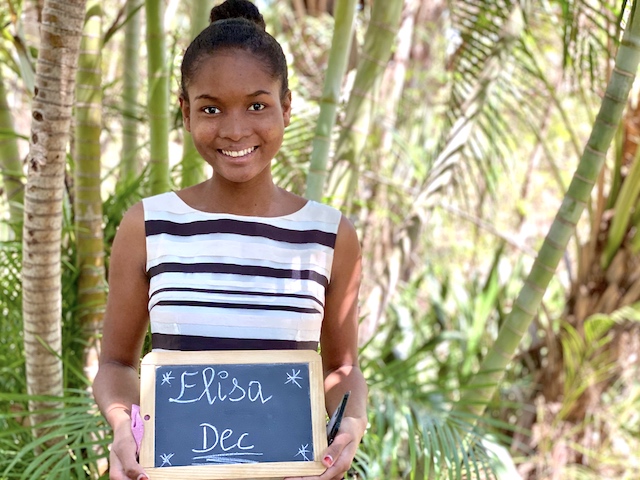 * Jamie watched with awe at the delivery of over 5 metric tons (~11,000 pounds) of dry deciduous seeds to Eden Projects to be sorted, triaged and stored in preparation for the upcoming planting season.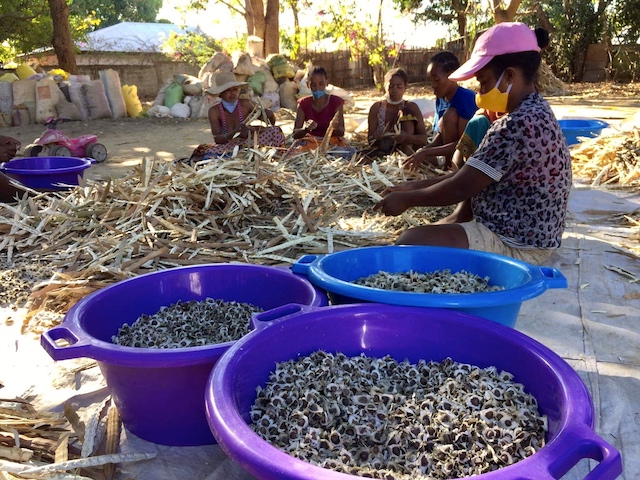 * One facet of our new approach to teaching and training the midwives at the Sarobidy Maternity Center includes an active learning approach and assessment of knowledge through exams. Reviewing the answers and talking/teaching through each question was a 3-hour process on a Thursday afternoon. This task was accomplished through a combination of Malagasy and Alissa's newly-learned French. No doubt, a killer brain workout that had Alissa's mind going between three languages!
* Jamie has been working closely with the Eden Project's well drilling team that began the long-anticipated first bore-hole fresh water well! What a sight to see this in progress! This is the first of many clean and safe fresh water wells to be drilled in all the villages at Eden Project's various sites.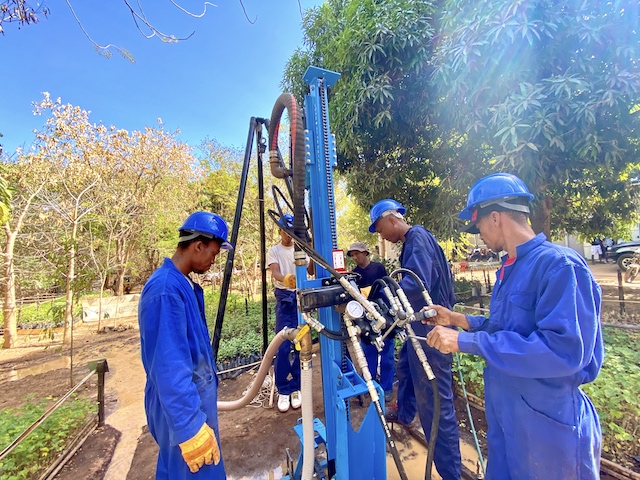 * The father of one of our midwives suffered a massive stroke. All the midwives went to visit our co-worker, her father and the family four days after the event. That evening, we learned he tested positive for COVID. Five days later, he passed away. As is custom, we all returned to their house along with dozens of others to pay our respects to the family and bring a small financial gift to "share our part in the burial cloth". As we stood in their small living room before the grieving family, their father/husband/grandfather was dressed in his finest– a grey suit, tie and black gloves. His body laid upon a table next to the window with a candle flickering close by to keep flies away. We shared words of encouragement and the Lord's comfort with this family, all who are strong believers. Meanwhile, just across the street and within plain view of the living room, a large mosque towered above the densely packed tin and cement houses of the neighborhood.
* An elderly man in our community brought flowers to Jamie and I, in hopes of asking for our approval for him to marry our daughter, Isabella. She's 14!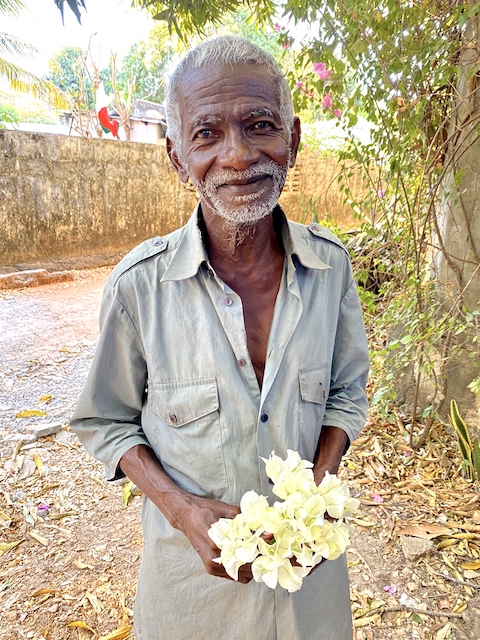 * One of our kid's close neighborhood friends was falsely accused by a police officer of a verbal threat against the police officer. A false report was filed against the 11-year old and the boy was threatened he would be sent to a juvenile detention center. The basis for the false accusation- the police man doesn't like the boy's father. After two days of intense negotiations and phone calls to those in high authority, all charges were dropped.
* Making new scrub tops for the midwives at the Sarobidy Maternity Center– scrubs that are thin, will BREATHE and absorb the buckets of sweat we all drip during the hot season. This entailed buying fabric in an open stall on the side of the road, talking to a seamstress who has a sewing machine set up on the ground just outside her home and crossing my fingers that she would do a good job. And she DID!!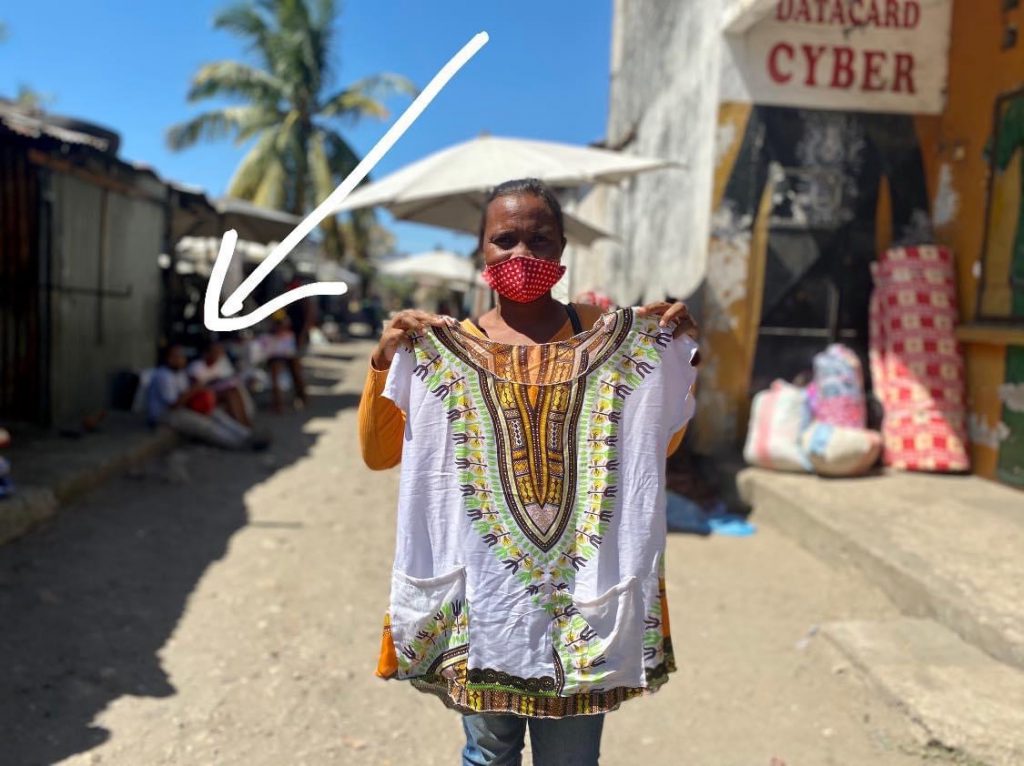 * A 4-hour work trip for Jamie turned into a 2-day trip with 20+ hours of driving over 300km's of dirt roads, mostly traveled only by ox carts. The two truck caravan with 13 people and little food, discovered three new Eden Projects planting zones along with a pristine remnant forest to begin protecting. The team visited three Eden dry deciduous nurseries, celebrated the completion of the first 36,000 liter water storage basin and mourned the sight of a recent fire caused by sabotage against Eden Projects that burned over 1200 acres, including part of one of Eden's reforestation sites.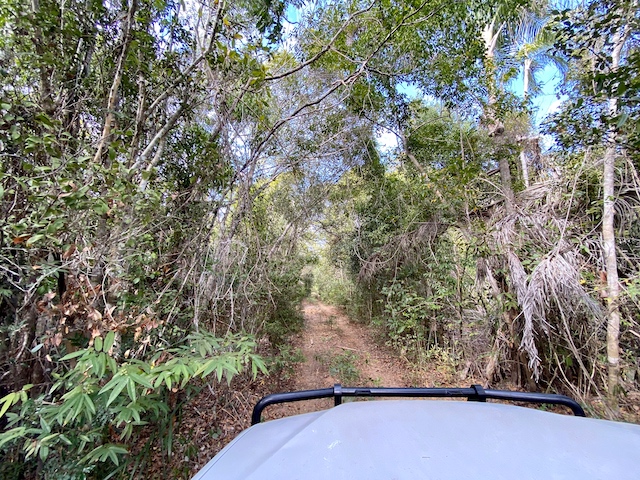 * After having suitcases packed for the last 5 months "just in case" we needed to quickly leave Madagascar because of Covid, we finally unpacked our bags and put these suitcases away! Covid remains alive and active here in Madagascar but now that we've all lived through it, we're staying put!
* Daily pick-up soccer games with our kids, their friends and others in the community.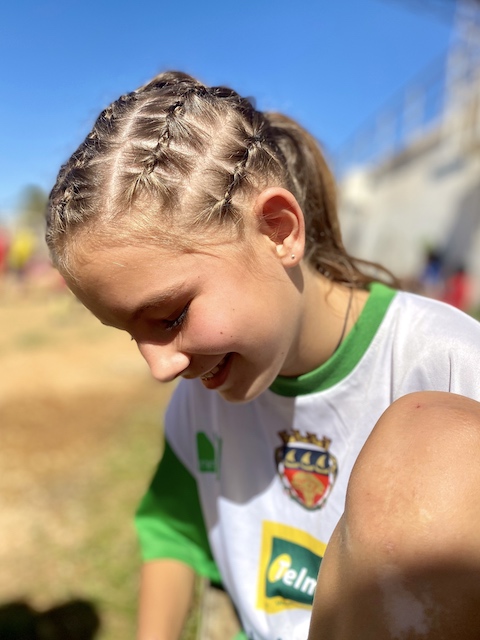 *Weekend projecting to get the girls moved back into their room after an anticipated 10-day renovation to replace the buckled tile floor turned into a 6-week project!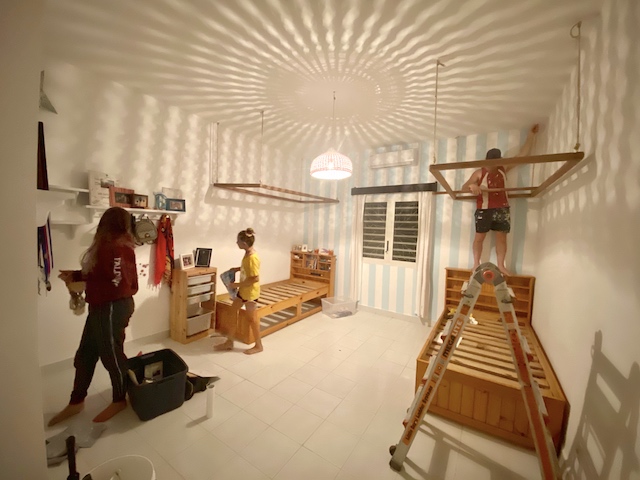 * The two of us spent countless hours as we performed an arduous and detailed investigation into the financially unethical behavior of an employee.
* Without any descent clothes stores in our city, the best place to find clothes is at the friperie– an outdoor market with 100+ wooden stalls that sell used clothes– typically from Asia, Europe and the USA. Think $1.35 for a pair of Nike Running shorts or $5.50 for a cute dress from the Gap. The wooden stalls run parallel to the open sewage canal so shopping is definitely stinky, typically the stalls are only 6′ x 8′ and don't have any dressing rooms or mirrors. We bring our own sarong to make-shift a dressing room as well as a small handheld mirror. Alissa, Isabella and Eliana enjoyed a girls day with shopping at the friperie and then enjoying a fantastic lunch out.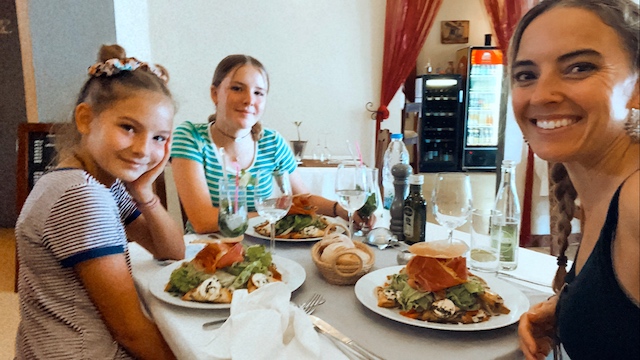 * Whether it's accurate or not, there's a certain sense of freedom that comes when your family and friends have already been sick with and recovered from COVID. We enjoyed having long-time dear friends, Dina and Maman'i Aby over for a dinner of homemade savory crepes– reminiscent of the 10 months we spent in France for language study.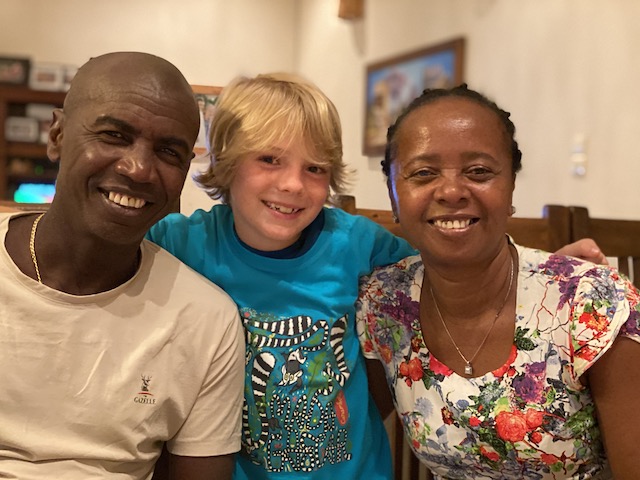 You can see why answering the question, "so what does a typical day look like?" can be a bit tough! Of course all these events are in addition to our regularly scheduled work which includes administrative tasks, meetings with various team leaders in Madagascar, late night Skype calls with the Eden team in the USA, working in the Sarobidy Maternity Center, building financial budgets, developing and translating midwifery lesson plans, balancing team financials within Quickbooks as well as the tasks of daily living in a developing country. Please join us in praying for sustained balance and overwhelming joy in work, life and family.
Covid continues…
We, like so many of you are experiencing first-hand the craziness, upheaval and uncertainty of the start of the school year at hand. This past week, our oldest, Isabella was to begin her freshman year at Rift Valley Academy, a missionary kid boarding school in Kenya. Instead she began her studies online from our home– I must say, though disappointing to begin this much-anticipated journey differently than planned, we're SO incredibly thankful to have her at home until at least January and we praise the Lord for this gift of extra time!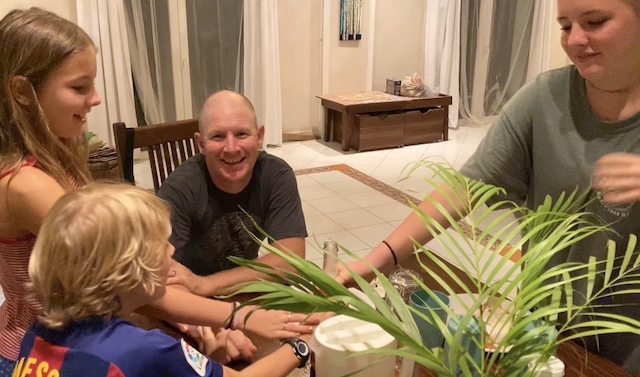 With borders remaining strictly closed in Madagascar, we've had to find a new online homeschooling program for Gavin and Eliana. Next week, we'll begin walking through their English curriculum with them in addition to a modification in their French school classes. In all honesty, Jamie and I are neither naturally gifted or patient teachers! Please pray for us and our kids in this new season of learning together. We're looking forward to when borders reopen so that our homeschooling teacher can arrive and gift us with her skills!
Covid cases continue to explode in our city even though the government denies this reality. In the last two weeks, we've talked with numerous friends throughout the city who describe a recent infection with Covid symptoms and 4 of our 6 midwives have been out sick or out caring for others who have been sick. We greatly appreciate your prayers for our community and this beautiful island nation and it's people!
We're so grateful for your friendship, continued prayers, love and generous support! Your faithful partnership is vital to these ministries and our family! Thank you!

With love,
Jamie, Alissa, Isabella, Eliana and Gavin
*** To view this email in it's original format, click here. ***