Airing the Dirty Laundry…
Thank you for your prayers as we traveled back to the great red island earlier this month! It was the most seamless travel from the USA to Madagascar to date! We know this was God's grace to us as the first two weeks of our return were perhaps some of the harder weeks of transition that we've endured in past years– or at least it felt so.
Airing the Dirty Laundry…
Madagascar consistently ranks in the top 10 poorest nations of the world. The effects of extreme poverty are everywhere– poverty in the financial sense of course, but also poverty of self, with others and with God, poverty of vocation, purpose and resources. Poverty of justice, poverty of having a voice and that voice being heard.
The longer we're in Madagascar and the more involved the ministry becomes with leaders, employees, government officials and patients and their families, the more we're brought to our knees by witnessing and engaging with the poverty around us.
As infrastructure develops with both Eden Reforestation Projects and the Sarobidy Maternity Center, we've had to put protocols in place to protect the ministry, the infrastructure, and the employees. Infrastructure growth in a poverty-entrenched culture can be a temptation that often leads to disaster– even more so when leaders are gone, as was the case while we were in the USA.
Within a week of our return we gathered the 38 key leaders and staff and had an "airing out of the dirty laundry" meeting. We explained this American phrase and followed it by sharing that for that day, there would be grace–  jobs would not be lost (though disciplinary actions would remain) as long as truth and honesty reigned.
Over the next two hours as we asked questions about the unauthorized use of vehicles, not reporting to national leaders, not following protocols and deceitful tactics, hands slowly raised, admission of wrongdoing was spoken, and people willingly walked to the white board and wrote their names. In a society that is very much a shame-based culture, an admission of guilt is sometimes the last attempt to right a wrong situation, we could palpably feel the weight of the room lighten as people aired their dirty laundry. At the end of our time together, we spoke of how our honesty honors the Lord, our co-workers, and the gift of the job that He has entrusted us with.
In the hours and days following, even more admissions of guilt were directly shared with us. In addition, employees went to the homes of their co-workers and supervisors, admitting wrong-doing and asking for forgiveness for not being honest and for not respecting those in leadership above them. It was totally and utterly the work of the Holy Spirit in the hearts and lives of our staff!
Isn't that the very essence of the Lord– that He makes beautiful things out of the ugliness of life, that He offers redemptive Hope in the face of complete despair, that He offers forgiveness of sins as far as the east is from the west and that through the death and resurrection of Jesus, that He gives eternal life to those who believe!
Would you join us in prayer for our staff– a total nearly exceeding 900 men and women, but especially for those 38 key leaders and employees that we work closely with? We continue to pray that they would draw close to the Lord and that those days of confession and repentance wouldn't be lost in the calendar but would rather continue in the workplace and in their homes as they model admission, forgiveness and grace to their spouses, children and community around them.
Empty Arms…
The ministry of bringing safe, compassionate and competent maternal healthcare to women and their families in Madagascar is not a "safe" ministry. It can bring the highest of highs and the lowest of lows. It requires deep empathy to sit with women through horrendous stories that are their everyday norm. It requires ingenuity to find solutions to simple problems when even the most basic of resources aren't available. It requires perseverance to carry on through emotional, mental and physical exhaustion of all-night births. It requires truth-seeking in the face of an unjust and sometimes cruel, medical system. It requires resiliency and a steadfast determination to keep fighting for the rights of women and their babies. I'm so incredibly thankful for the team of midwives that the Lord has brought to the Sarobidy Maternity Center to engage in this ministry.
Though not completely sure of her age, Edvine is a 15-year old girl who entered our maternity center pregnant with her first baby several months ago. Through a somewhat muddled history, Edvine came to our city with her older sibling and the two moved in with extended family. Edvine was often abused in the new setting and when she was invited to live with a neighbor in his 20's, she accepted the offer and not long after, she became pregnant and entered our prenatal program.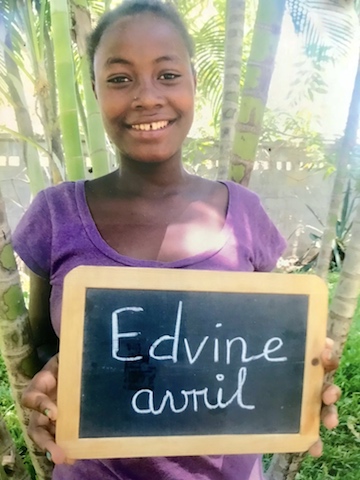 Over the last several weeks the midwives became increasingly concerned for Edvine's baby as the baby didn't appear to be growing as would be expected. We followed her closely and after repeat ultrasounds over a few weeks, it was determined that Edvine needed to be transferred to the government hospital where she would be admitted at just 33 weeks pregnant with a baby experiencing intrauterine growth restriction (IUGR). After two days in the hospital, the physician determined that the baby needed to be born via c-section to have the best chance of survival. Two days ago, a baby girl with several malformations was born, weighing just 3.1 pounds. It's unclear whether the staff attempted neonatal resuscitation but soon after delivery, the baby passed away. Edvine never had the chance to see or hold her daughter.
When our midwife went to the hospital yesterday morning, more than 12 hours after surgery, Edvine had still not received any pain medication…. none. Can you even imagine?! The father of the baby who she refers to as her "husband" hadn't come to visit her, and it's questionable whether he used the money given by the Sarobidy Maternity Center for his personal non-hospital related expenses, forcing Edvine to seek out financial assistance from family in order to continue to receive medical care.
We covet your prayers for young Edvine– our prayer is that the Lord would work deeply in her heart and life during this time of immeasurable grief.
*story shared with Edvine's permission
Team Update…
It's been wonderful to join new teammates, Ando and Elke and their three children, who arrived in Madagascar while we were in the USA! Elke comes with well over a decade of midwifery experience, both in Belgium and Madagascar and she's an amazing addition to the Sarobidy Maternity Center. Ando brings the unique gift of being Malagasy yet having lived outside of Madagascar for the past 8 years– as such, he's an incredible asset to the Eden Projects team as he works with the leaders and staff!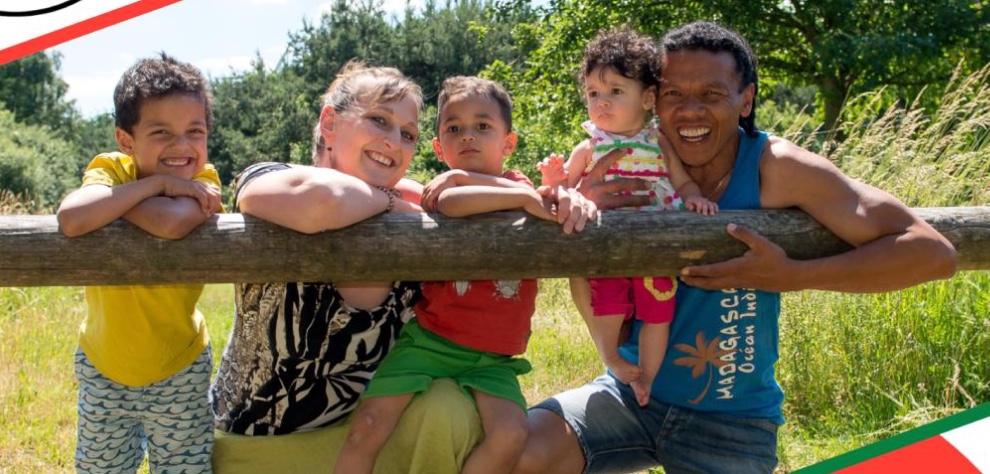 Teammates, Neal and Danielle and their three kids, are preparing for their return to Madagascar at the end of April. Danielle recently passed her national midwifery exam and is officially a licensed midwife! We're so proud of her and her hard work and dedication! We're looking forward to her return to the Sarobidy Maternity Center as she brings deep compassion and an innate midwifery care to the ladies in our program. Neal has been non-stop with researching, ordering and tetris-style packing of a 40-foot ocean container that is being sent next week by Eden Reforestation Projects. Just a few of the items include a fresh-water drilling rig, an aluminum boat, a chipper/shredder, planting tubes, donated bikes, and the list goes on. It's truly an incredible amount of work! We look forward to Christmas in several months when the container arrives and Neal heads up numerous strategic and much-needed development projects in the various villages that Eden Projects work in.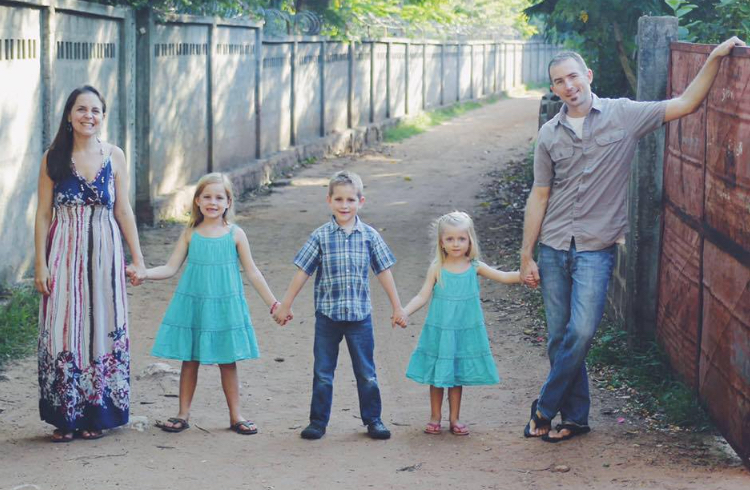 The Lord has graciously provided a new teacher for our kids! Marina is working hard to complete her financial support raising so that she can join us hopefully in April! While here, Marina will be homeschooling our kids in their English education for the remainder of the school year in addition to blessing the ministry with her photography skills. We look forward to welcoming this vibrant young woman who is a recent Westmont graduate with a passion for the Lord!!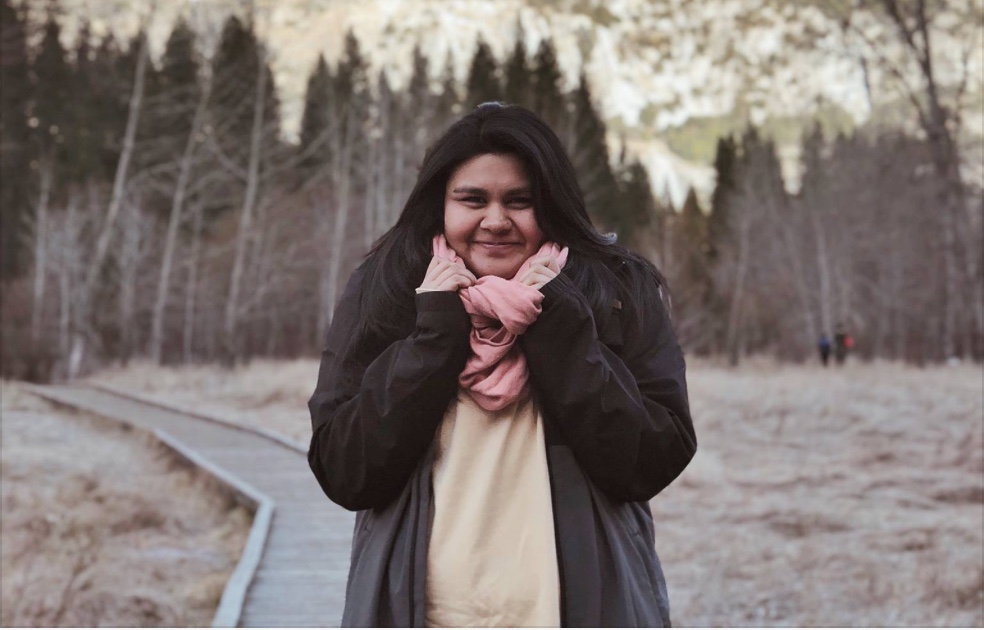 We ask that you would cover our team in prayer as we all unite in Madagascar and begin this new season of ministry with one another. God has uniquely brought this team together with each of our unique gifts and talents and we long to serve Him better together than we ever could apart.
With love and deep gratitude for standing with us through prayer and partnership.
Jamie, Alissa, Isabella, Eliana and Gavin
**To view this newsletter in it's original format, click here**