An Urgent Call to Prayer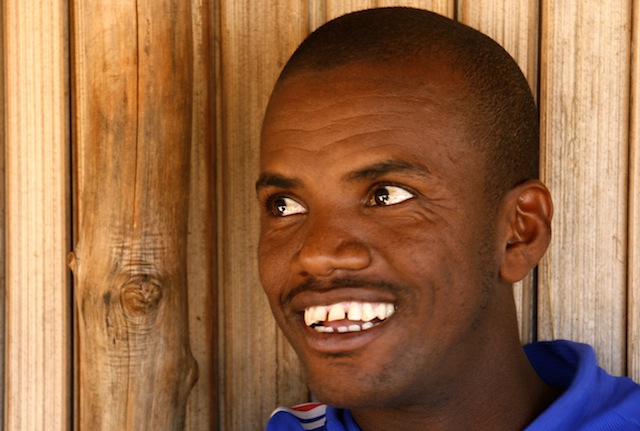 It is with a heavy heart yet a heart still full of hope that we write to you today to ask you to pray for Josy, our closest friend and partner in ministry.  As you read this, he is laying in a hospital in the capital city awaiting emergency surgery on Monday.  I say emergent because the surgery should have been performed Friday, but his blood count was too low.  Yesterday, his brother Dina searched the city's hospitals looking for enough blood for a transfusion.
For the last several months, Josy has been experiencing bouts of high blood pressure and severe gout… not common for an otherwise healthy 36-year old guy. After some diagnostic testing, it was discovered that his kidneys are struggling to function due to a chronic blockage by a suspected kidney stone.  On Monday, this stone will be surgically removed and we will await the response of his kidneys.
This situation is complicated by similar events 12 years ago when Josy had to have surgery of his ureters and bladder.  It was a condition that baffled the physicians and surgeon as both ureters had become completely blocked due to calcification of schistosomiasis eggs. Large portions of both ureters were removed and reconstruction took place.  His kidneys were in a state that shouldn't have sustained his life and yet a few weeks after surgery, both kidneys began to function well.
On a spiritual level, Josy's sickness and healing 12 years ago rocked the very foundations of the devil's stronghold in Mahabana and the surrounding areas.  The village of Mahabana used to be the central hub for ancestral channeling in the region.  The village was once shadowed by a cloud of darkness and disparity, gripped by the talons of poverty and the lies of the enemy.  In an area that was taboo Jesus and the Bible since it's first inhabitants, people of the village believed that anyone who followed Christ would get sick and die.  It was in Mahabana that Josy became extremely sick and had to be carried to the boat in the middle of the night by a willing few.  The rest of the village woke up from their sleep to see what would claim the life of a Christ-follower.  Six months later, when Josy appeared on the shore of Mahabana and walked into the village, healthy and healed by Christ, he became proof that Jesus and the Bible are not taboo in Mahabana.  In fact, people no longer claim that the village and land is taboo Christ and the Bible. And the ancestral channeling??? Since this time, the people have been unsuccessful in calling upon the spirits in Mahabana.
In these last 12 years, God has used Josy's sickness and his health, his faithful commitment to Christ and his servant leadership to speak into the lives of the people. God has been working wondrously in Mahabana and now a spirit of Life and Hope reigns in the village and in the hearts of the many of the people.
Since the inception of Eden Projects in 2007, Josy has been the national director for the reforestation that has seen over 50 million endemic coastal mangroves planted and over 175 people receive a steady income for the first time in their lives.  We've seen over and over again as people care for creation they're drawn to the Creator. Josy has been our fearless national leader in the trenches of this amazing work and we're spreading further and deeper into remote villages and strongholds of the devil.
Today as Josy is laying in a hospital bed on his 36th birthday, awaiting a critical surgery, we must ask, "God, what are you doing this time?" and yet we claim, "Father, we trust you fully– we trust that you are faithful to complete the work you have begun in Josy and through Josy to reach people for you".
And so we humbly ask that you would join us in praying for our dear friend and ministry partner.  This time around, Josy is married and is a father to 3 precious young children.  Please pray for Josy.  For healing, for peace, for his family, for his body to strengthen over the weekend so he can have surgery, that the surgery would be successful and his kidneys would return to a healthy functioning state.  Please pray for wisdom and skill for Dr. Frank– the same surgeon from 12 years ago who will be operating on Monday.  Please pray as the Spirit leads you…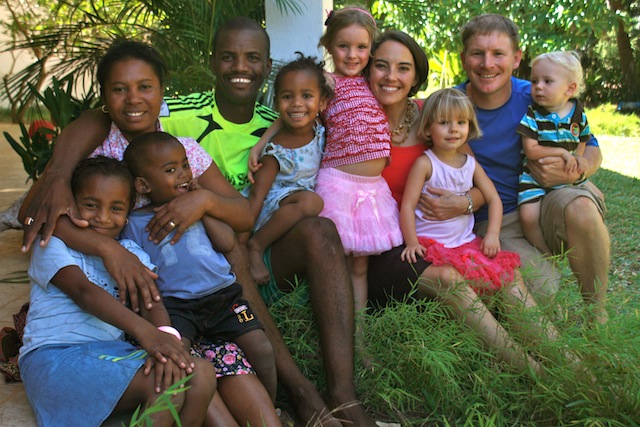 God in all ways, always God–