Bonjour… change on the horizon!
Bonjour… Change on the horizon
Born to missionary parents 41 years ago, Jamie entered the world in a hospital in the capital city of Madagascar. 19 years ago, I stepped foot for the first time on the red soil of Madagascar with a team that Jamie led. Both of these events have undoubtedly changed the course of our lives.
Seven+ years ago, we moved our little family of five back to Madagascar to live and serve the Lord full-time. These past years have been remarkable, they've been hard, they've been unlike anything we could have anticipated or imagined. Throughout these years, we've conducted life and ministry through the spoken words of the Malagasy language and it's been good. We've also come to a place where more is necessary.
For the last 2.5 years, we've both been steadily feeling the increasing need to learn French in order to continue to effectively build the ministry of the Sarobidy Maternity Center, the work of Eden Reforestation Projects and lead the larger WorldVenture team of missionaries here. I should clarify that Jamie in fact speaks French though can't read or write well… and me… well I can read a menu in French and only can speak a few words… mostly food or birth related!!
Madagascar is a former French colony and with that said, it's the official language of all higher education, the medical system as well as the government system. As we navigate government reports and large detailed government contracts, we've had to fully rely on our Malagasy staff for translation… and they've done a wonderful job! Yet, without knowing the intricacies of the American side of the equation, important details sometimes get overlooked which can cause problems. In addition, as we train our Malagasy midwives, there's many words that are simply non-existent in Malagasy…. things like cervix and neonatal resuscitation… kinda important in the world of midwifery! 🙂 The ability to communicate in French is even more important as we work towards creating a formal post-graduate midwifery training program and work to help change the face of maternal healthcare in Madagascar.
As we've increasingly seen these needs and the lack of our abilities in these areas, we've been praying, talking and seeking counsel from those we love and respect… our leaders, friends, family, co-workers and our mission organization. After much prayer, time, consideration, and the Lord opening many doors, we'll be transitioning to France for the next 10 months!
Founded by the man who was Billy Graham's translator while in France, this Christian school has been training missionaries in formal French language study for the last 50 years. The school is nestled in the small town of Albertville in the French Alps where the 1992 Winter Olympics were held. Needless to say, coming from the year round hot tropics of our corner of Madagascar, we're undoubtedly going to be cold!
As one wise co-worker said, "if you want to learn a language, you need to submerge yourself… get in the bath, don't just put your toe in the water." And so, we're going for full submersion. 25 hours a week of classroom time plus homework and writing papers and being engaged in French community. Our kids will attend a public French school just as they have here in Madagascar these past years.
We wouldn't be honest if we said we weren't nervous about this. Learning a new language, especially the French language, is certainly not what we had planned that we would be doing at this stage in our lives. In nearly every way, it would be far easier to stay in Madagascar where our home is, our lives, our routines, the familiar, the ministry. And yet the Lord doesn't call us to stay in the familiar or the easy, He calls us to trust, to obey and to follow where He leads. And for this season, beginning at the end of August, that's France!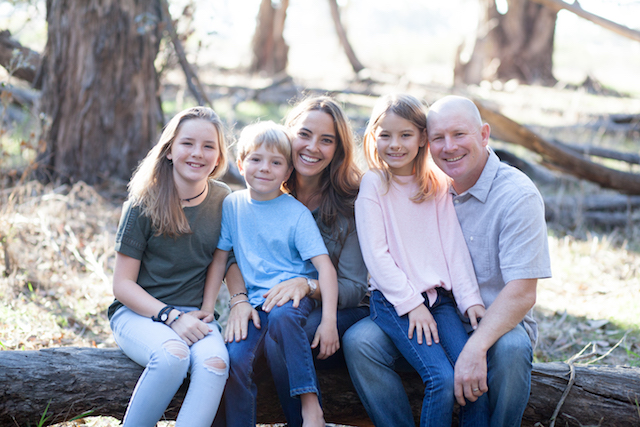 We so welcome your prayers for our family! For our hearts that are sad to leave and yet with incomprehensible peace to go. For wisdom as we do all that we need to do here in order to leave Madagascar for 10 months.  For grace in the transition as we navigate a new country, community, and new routines. For courage and persistence to learn a new language– we're already praying for God to fire up our aging brains! 
Trainings…
Two years ago we were awarded a grant for an ultrasound machine knowing that ONE DAY we would be able to properly use it with our pregnant ladies. We're excited to share that earlier this month we hosted two sonographers from
Hope Imaging
 to train our midwifery staff in the use of ultrasound at the Sarobidy Maternity Center. Two weeks, 80 hours, 6 midwives, lots of beautiful babies seen on ultrasound, lots of gracious mamas that allowed us to scan their bellies, and so much new knowledge acquired… we are so very grateful to Angie and Michelle for their sacrificial gift of their time and talents to train our staff! We're absolutely thrilled with this new skill that we're able to better serve our mamas and families with.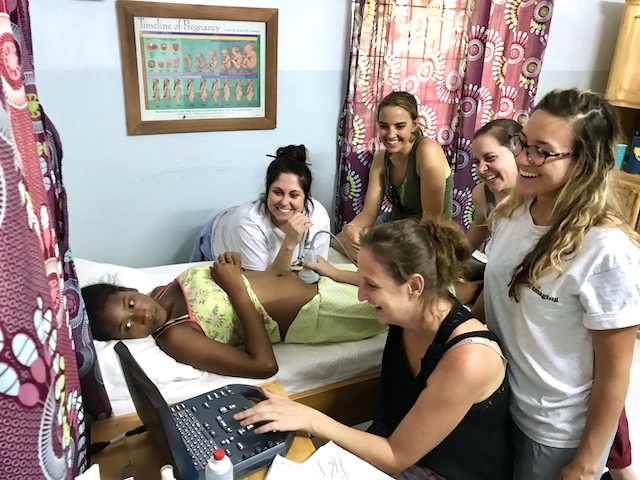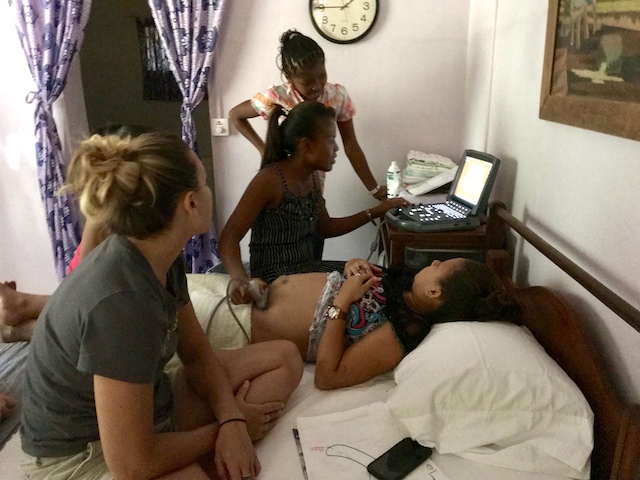 Yesterday we welcomed back dear friends Mark and Rachel and their three girls that were with us for a year last year! You may remember that Rachel is a physician and was instrumental in helping us begin deliveries at the Sarobidy Maternity Center in August 2016. Likewise, her husband Mark was instrumental in helping us to launch the online store of Sarobidy Creations, our women's artisan project! Rachel is graciously providing some additional trainings for our midwifery staff over the next two weeks.
Next week, we'll welcome the new leader of
Eden Reforestation Projects
Mozambique! Gildo will be with us for one week as he learns on the ground techniques for coastal mangrove reforestation and restoration!
And… the week after that, we'll welcome long-time friends Karina and Gary and their three kids! Karina will be teaching our maternity center staff further about the powerful benefits of essential oils and how we can continue to incorporate them into the care of our ladies and babies!
Please join us in praying for all of these people and trainings– the details are many and the blessings are abundant! 
It truly takes a community to do this Kingdom work… Malagasy, Americans, Belgians, Canadians, Mozambicans. It takes both a community of people to come and to be and to serve as well as a community of people to send and to give and to pray. We're so incredibly thankful for the community that the Lord has brought around the ministries here in Madagascar and around our family. Thank you for being a part of this community as together we seek to restore health, forests and Hope in Christ in Madagascar!
With love,
Jamie, Alissa, Isabella, Eliana and Gavin
*** To view this email in it's original format, click here ***