Celebrations…
In Madagascar…
For the last three years, the employees of Eden Reforestation Projects and the employees of the Sarobidy Maternity Center pay a small amount each month into the "SAEDEN" Association (Sarobidy + Eden). This association is one the employees created and manage on their own– with the main purposes to support one another with financial resources in times of loss, sickness and grief and to celebrate with one another each year. Earlier this month, 100 of the Eden Projects and Sarobidy Maternity Center employees of this association gathered for their annual celebration. They rented a place, bought and slaughtered a cow, and enjoyed a feast with lots of laughter and dancing.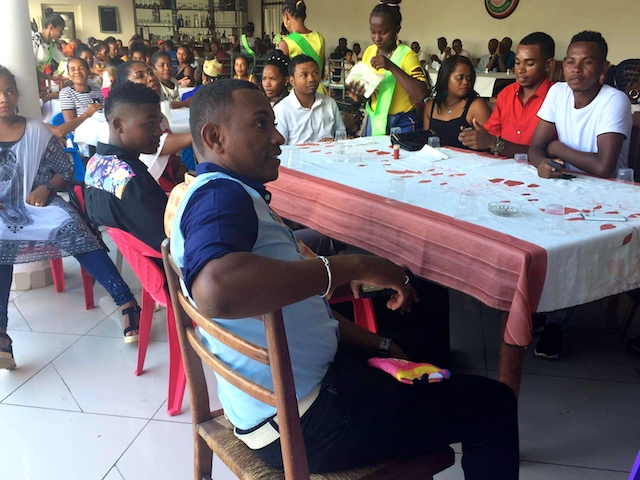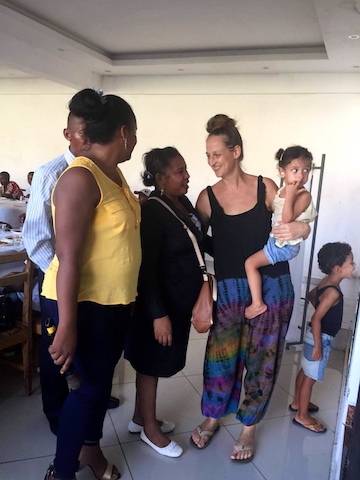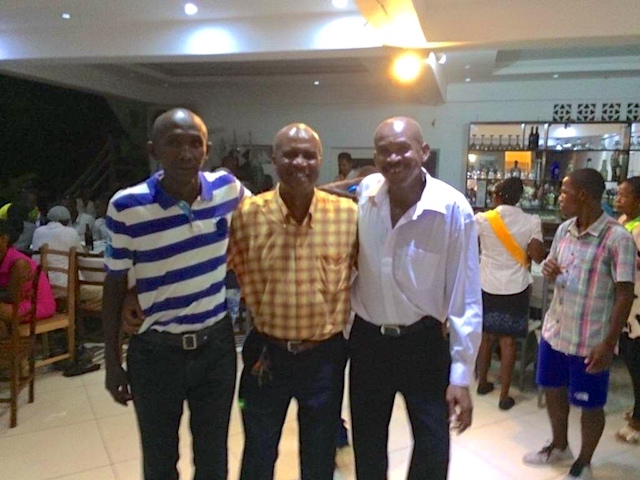 When we saw the pictures of this festivity, our hearts overflowed with joy– this celebration is a reflection of the goodness of the Lord as He has worked in the lives of these men and women. It's a celebration that for many, the bonds of extreme poverty have been broken, it's a celebration that signifies family and unity, it's a celebration that reflects restoration of hope and joy in their lives.
We praise God for His great love, compassion, and grace at work! Please continue to pray with us for those employees who do not yet know the Lord– that they would experience the depths of His love for them and that they would in turn respond to Him with their hearts and lives.
In France…
This week we're celebrating the completion (and passing!!) of another round of 8 formal French exams spread out over 4 days– including a 2.5 hour grammar test! The completion of these exams marks the end of our second trimester of French study with just one trimester remaining here in France.
Our celebration was a bit anti-climatic compared to our team's annual celebration in Madagascar– nonetheless, we celebrated over a good home-cooked meal, a bouquet of beautiful tulips, some extra sleep and three nights without any studying. Classes resume tomorrow.
Thank you to all those who prayed for us as we posted about our exams over the course of those days on FaceBook and Instagram! We covet your continued prayers as we begin our last trimester of formal French study.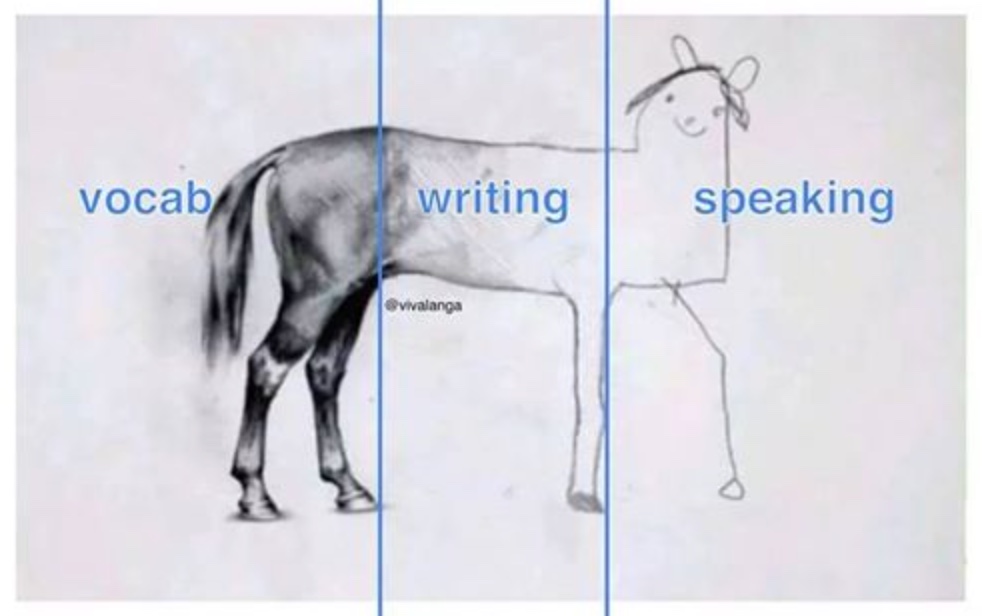 This image from the Center for Intercultural Training sums up learning a second (or third) language pretty well… 🙂
In South Africa… (what??!)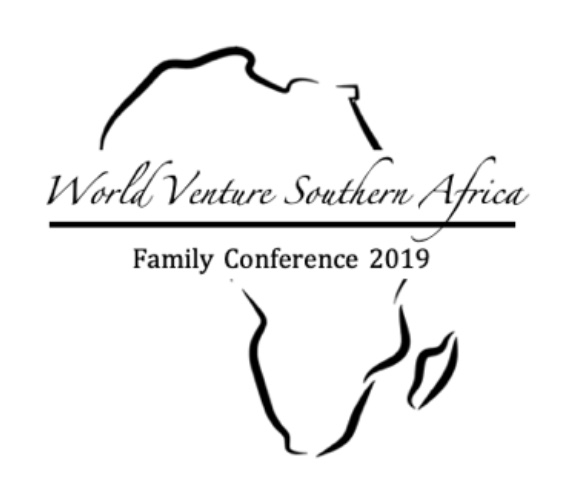 In mid-April, the Southern African WorldVenture team consisting of missionaries from Mozambique, Malawi and Madagascar will come together for a six-day conference in South Africa to celebrate what the Lord is doing in these beautiful countries.
This will be the first time in our 8 years in Madagascar that we'll be attending one of these conferences. Travel time, cost and the busyness of ministry has kept us from making it a priority in the past. Amazingly enough, travel time and cost is less coming from Europe than it is from Madagascar!! It's been an emotionally intense year for us and we're looking forward to celebrating the goodness of the Lord, being encouraged, meeting with leaders, and deepening relationships with others also serving in Africa with our organization.
At the same time, this celebration comes with some travel anxiety for Alissa. In May 2018, while she and Eliana were flying in Madagascar, the small plane they were on took a lateral nose-dive for a few seconds which resulted in a lot of screaming and panic from all on board (except Eliana who seamed to think it was wonderful!) Needless to say, Alissa has experienced an increase in flight anxiety which clearly doesn't mix well with our life and work between Madagascar and America.
We would greatly appreciate prayers for seamless travel and for the Lord's deep abiding peace for Alissa's anxious heart. In addition, please join us in praying that all those attending (ourselves included) would experience Jesus in real and unique ways during these days set aside from our current ministry contexts.
Opportunities to serve…
We continue to pray that the Lord would lead people toward the following two opportunities to serve in Madagascar! Please pass this along to anyone you know who may be interested!!

MISSIONARY KID TEACHER– We're looking for a fun-loving and dynamic person who is creative, loves kids and is able to homeschool our kids in their English education beginning in February 2020. Come that time, our three kids will be in 8th grade, 6th grade and 4th grade. Commitment time is 5 months to 18 months.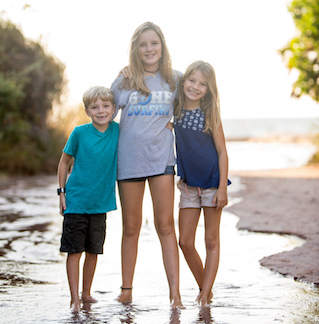 MIDWIFE– As the Sarobidy Maternity Centercontinues to expand, we're looking for an experienced midwife to join our team to provide compassionate care to the women and babies of our program. This is a long-term commitment that includes learning Malagasy language and culture to effectively share Christ with the families we're privileged to care for.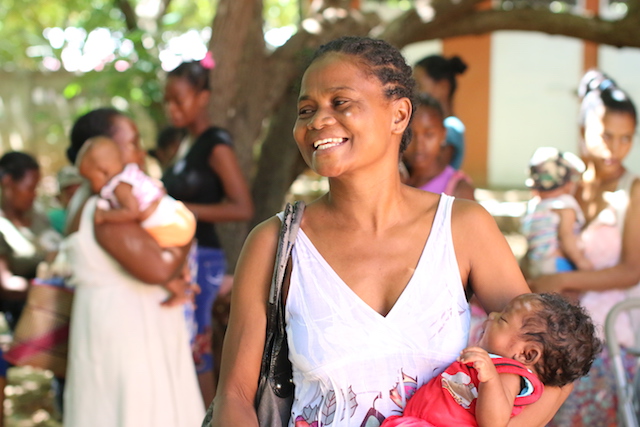 We ask that you would share these needs with your circles of friends, families and churches. In addition, would you join us in praying for the Lord's provision– that He would lay it upon the hearts of exactly those that He is calling and that they would be obedient to follow His leading.
If this is you… please respond by emailing us at: jandaandfamily@gmail.com.

We praise the Lord and celebrate all the ways He is working in our lives, in the lives of the Malagasy, and in yours!
Jamie, Alissa, Isabella, Eliana and Gavin
*** to view this email in it's original format, click here***