Clarisse and Andry
The Story of their Lives…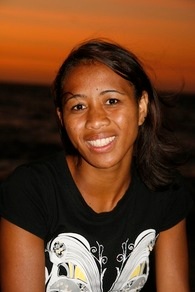 Cousins, Clarisse (16) and Andry (13) have experienced a dramatic turn of events in their young lives.  Clarisse is the 3rd child of six.  She grew up in the small town of Anjijia, a farming community in the countryside of Madagascar.  Life in Madagascar is hard, and even harder in rural areas like Anjijia.  From an early age, children are taught and expected to help their parents to plant and tend the family's fields of rice, beans, and green leaves. The days are long and hot and the result is enough food for the family meal and perhaps a little extra to sell.  Typically in such remote areas, girls are married at 13 years old and most likely pregnant by 14 or 15.  Clarisse's parents didn't want this life for their daughter and as a result, they asked family who lived in the large city of Mahajanga to care for Clarisse so that she could attend school and ensure a better future.  At the age of six, Clarisse moved away from her parents and lived with her aunt while attending Malagasy elementary school.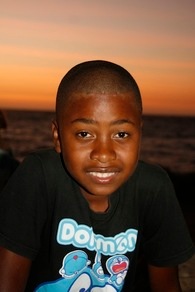 Andry is an only child, born to Colette, a mother who was told she would never be able to have children.  Upon the news of her pregnancy, Andry's father left before Andry was born.  As is common in Madagascar, Colette didn't have an education and consequently worked long hours to sustain her small family.  As a result, Colette solicited help from her sister to also care for Andry during the day while she worked.  Cared for by the same woman, Andry and Clarisse came to be more like siblings than cousins.
The lives of Clarisse and Andry took a dramatic turn when they were given the opportunity to continue their education in Antananarivo, the capital city of Madagascar.  At the respective ages of 10 and 7, the two children started their new education, all in English.  Currently they attend Vision Valley, a Christian English speaking school in Antananarivo.  Clarisse is entering 10th grade.  She is a fun-loving, thoughtful young lady who dreams of finishing high school and attending university.  Andry is entering 7th grade and is a teenage boy who loves to laugh, tell jokes and play soccer and he dreams of becoming a pilot.  While attending Vision Valley, Clarisse and Andry are receiving one of the best educations available on the island of Madagascar.  Not only are they learning academically, they are learning valuable skills to succeed in life and most importantly, they are learning about a God who loves and cares deeply for them.
Opportunity…
The lives of Clarisse and Andry have been transformed in these last six years.  Rather than working in the family fields or spending time on the streets, Clarisse and Andry are receiving an amazing education and will be the first members of their families to complete high school.   There is no doubt that God has huge plans for their lives.
While attending school is an enormous privilege and blessing in Madagascar, it also comes with certain costs.  Clarisse's parents must continue working in Anjijia, while Andry's mother recently quit her job, enabling her to move to Antananarivo in order to care for Clarisse, Andry and two other teenage girls while they attend school.  Thankfully, each year Vision Valley has granted them a full educational scholarship, which covers the large cost of their tuition.  To sustain their educational opportunity, $150/month per child is needed for the cost of books, school supplies, housing, food, clothing and all living expenses.  Any amount contributed towards this need helps open the doors for Clarisse and Andry to continue to learn, grow, change their future and give back to others.
Give…
We've set up an account for Clarisse and Andry through WorldVenture.  All gifts are tax-deductible and 100% of giving is strictly for the care of the kids.
If interested, the partnership information can be found on WorldVenture's website:
https://worldventure.com/GiveNow.aspx?aliaspath=/Give/Give-Now
Under GIVE TO PROJECTS—- the drop down menu will appear and you can scroll down until you reach: "MADAGASCAR- LOW INCOME FAMILY SCHOLARSHIP". 
If giving by mail, donations can be mailed to:
WorldVenture
1501 W. Mineral Ave.
Littleton, CO 80120
(800) 487-4224
In the memo section specify donation as for account number #6401-905  (Low Income Family Student Scholarship Fund).
Thank you for your interest in the lives of Clarisse and Andry and considering what role you may have in shaping their future.  Should you have any questions, please don't hesitate to ask us!
Blessings,
Alissa, Jamie, Isabella, Eliana and Gavin