Expectant Midwives…
There must've been something in the air in Mahajanga as up until just this month, three of our Malagasy midwives were expecting babies!!! We praise the Lord for the safe delivery of two of these three babies over the last few weeks! A sweet baby boy born to midwife and first-time mama, Stéphanie (far right, above)– little Liam decided to make his appearance far earlier than expected and hence was born at the hospital with Rota, our national director by her side for support and encouragement.
Tsanta (pictured middle above) delivered a beautiful baby girl, Elsy at the Sarobidy Maternity Center without complications and she joins two older brothers.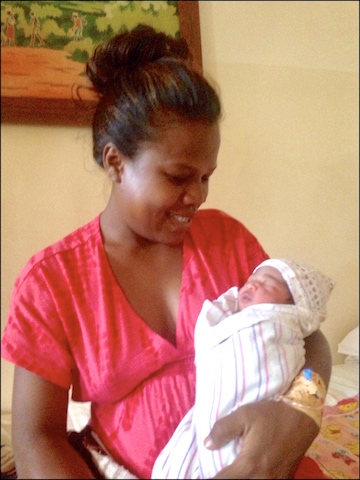 Elinah, (far left) is due with her second baby at the end of July.
We praise the Lord for these wonderful midwives who respectfully and compassionately stand with women as they bring their babies into the world! We praise the Lord for His protection and presence with Stéphanie and Tsanta and their babies and we wait and pray with expectation for a beautiful delivery for Elinah and baby.
SMC turns SIX!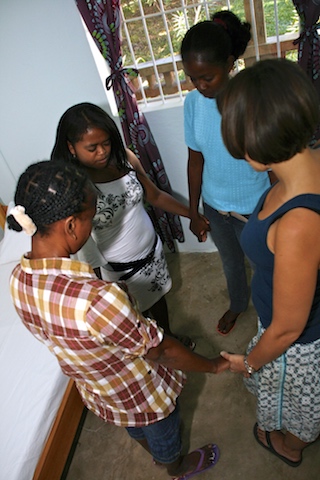 Earlier this month, the Sarobidy Maternity Center celebrated it's 6th anniversary! The image to the right is of that opening day at the center— just after we ended the day by receiving the first five women into the prenatal program! The Lord in His wonderful grace has blessed the maternity center beyond our wildest dreams and comprehension. We praise Him for the team He has grown, for the wisdom He has given, for His protection of life, and for His love and compassion that extends to the women and their babies through the words and actions of the midwives! We thank you for praying for the Sarobidy Maternity Center throughout these last six years and for the generosity of many that have made this ministry of bringing safe and respectful maternity care to mothers and babies possible!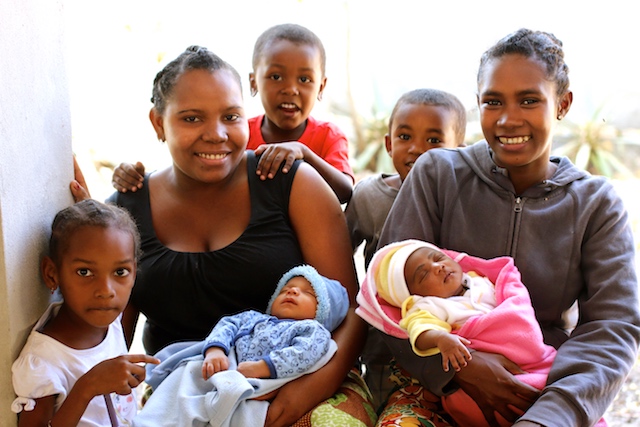 We covet your continued prayers for the Sarobidy Maternity Center! Would you join us in praying for the Lord's leading for our team, for wisdom for the midwives as they continue to learn and grow in their knowledge, and for the women within our care– that they would truly seek the Lord and come to know Him as their personal Savior!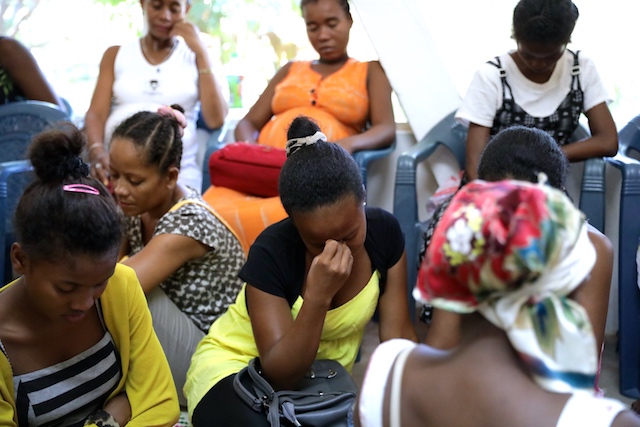 We're currently seeking additional financial partners for the Sarobidy Maternity Center… $50 per month fully supports a mother-baby unit– this includes all prenatal, delivery, postpartum and well-baby care, vitamins, medications, laboratory services, ultrasound services, education and healthy snacks. To sponsor a mother-baby unit monthly or to make a one-time donation, click here to be directed to WorldVenture, where 100% of your tax-deductible donation sponsors the women and babies of SMC!
A sneak peek…
Thank you for praying for Jamie's whirlwind 10-day trip to Madagascar! It was wonderful and intense. Though we can't share the details just yet… here's a bit of a sneak peak…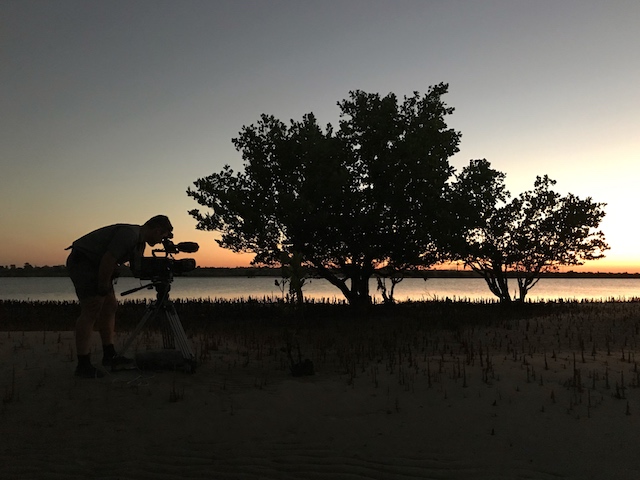 Final weeks…
We are in the final two weeks of French class before we begin our third and final round of 8 exams spread out over four days and then…. graduation!! We thank you for your prayers since our last newsletter– our brains have kicked back on and we're working diligently to finish our program well! To say that these 10-months of French study have been difficult would be putting it mildly. The complexities of this beautiful language are mind-boggling and laughable at times! While here we both had to deliver a 15-minute devotion in front of 60+ students and the professors– all in French! Despite the nerve-wracking nature of this, it was an incredible gift as the Lord further revealed Himself to us as we explored the love of Christ and the way He has worked in our lives through a different language and cultural context.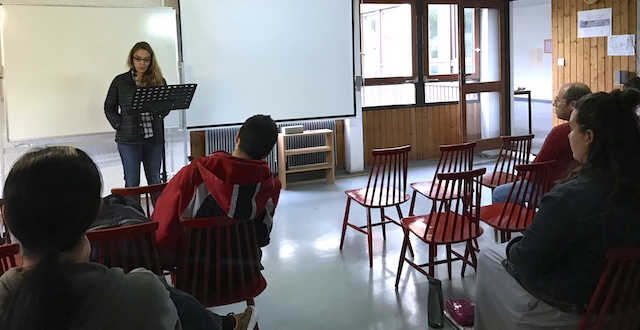 Thank you for standing with us in prayer for our language study! We ask that you would continue to pray with us during these coming three weeks as we continue to study and apply all we've learned!
iPhone Drive…
We're currently looking for used iPhones 5 or higher. These phones have become critical for the work in Madagascar as the Eden Projects crew captures images such as the one seen below to embed GPS data into the photos, demonstrate growth and survival rates, etc., for each planting site on a regular basis.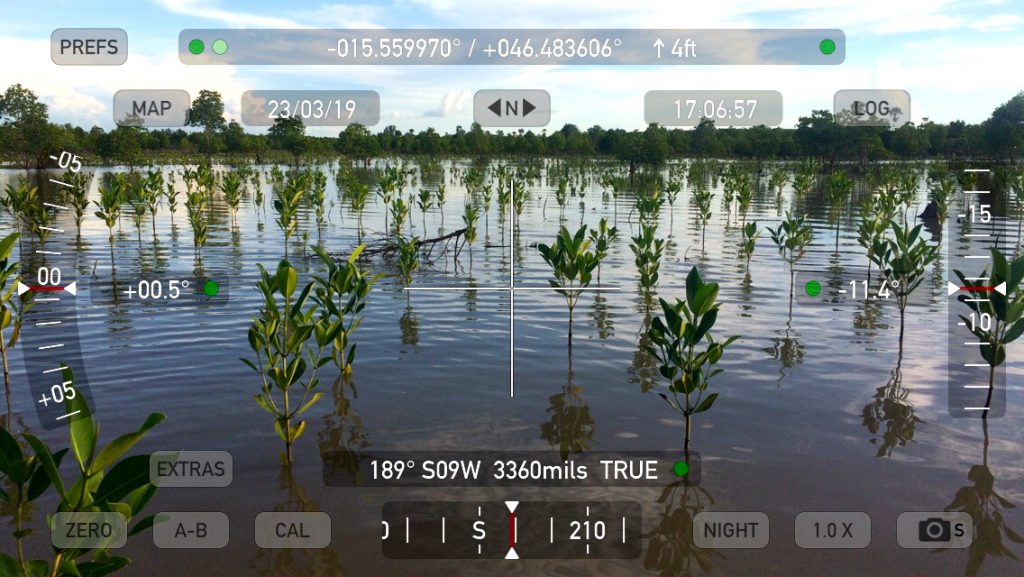 If you have an iPhone 5 or higher that you're no longer using and would like to donate it to the work in Madagascar, please reply to this email! Note that all phones need to have the Apple ID removed, be reset to factory settings and be unlocked in order to be used in Madagascar. We're happy to help walk you through these processes if needed.
Thank you for standing with us in praise and prayer from across the miles!

Soyez bénis! Be blessed!

Jamie, Alissa, Isabella, Eliana and Gavin
*** to view this newsletter in it's original format, click here***