Field Meetings
Earlier this month, we had our annual WorldVenture field meetings, which consisted of a day of prayer, a day of business, a day of team building and a day of play.  Our immediate team recently tripled in size when our family of five and the Casurella family of four, arrived on the field this past January.  As a result, our team now consists of 7 adults and 5 kids.  We also had the privilege of our Malagasy office partners, Germain and Francesca, join us as well as our WorldVenture Africa field leaders, Glenn and Kathy Kendall.  Overall, our time together was productive, team building and encouraging.

Our NEW team vision statement:
PARTNERING AS SERVANTS OF JESUS CHRIST WITH A HOLISTIC APPROACH TO SUSTAINABLE AND TRANSFORMATIONAL HEALING IN MADAGASCAR.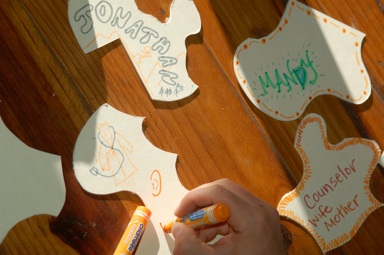 WE'RE ALL PIECES OF THE PUZZLE
**all photos thanks to Glenn Kendall