Field Trip to the School for the Visually Impaired
Yesterday our Malagasy class took a field trip to a school for visually impaired children.  The purpose of such field trips is to not only to be able to listen and speak in Malagasy but also to raise our cultural awareness.  I love these field trips and find them absolutely fascinating.  This school is the largest center on the island of Madagascar.  It was started in 1924 and moved to it's current location in the town of Antsirabe in 1995.  The school is funded by the Christian Blind Mission, the Norwegian missionaries, and the Malagasy Lutheran Church.  Currently there are 75 students and 7 teachers.  The students come from all over the island and live on the school premises 10 months a year.  The youngest is 6 years old and the oldest, 15 years.  Some of the children are blind since birth, whereas others, are blind from trauma or a severe Vitamin A deficiency.  Though many of the parents are supportive, some have abandoned their children due to cultural misconceptions of the causes of blindness whereas others are deceased.
The classes consist of the standard… learning to read and write in Braille, mathematics, geography, typing, etc.  They also learn to grow crops such as corn and cassava as well as to make doormats that are sold to the public.  Once graduated from the school, each child receives a New Testament in Braille and many go on into an integrated high school and occasionally, university.  Once in high school or university, they must rely on a friend who can see for assistance in their studies.  Currently there are 11 young people who are pursuing a 6 month internship so they too can work in such centers for the visually impaired.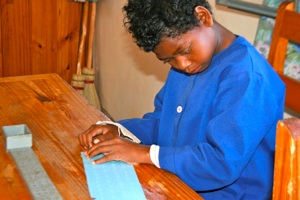 Reading Braille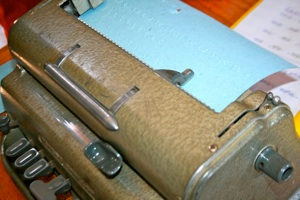 Reading Braille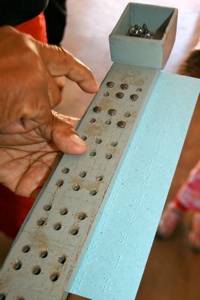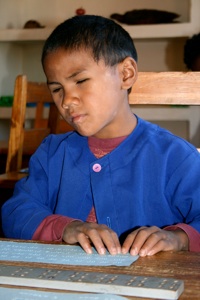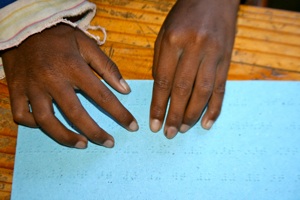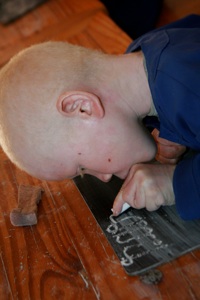 Learning to write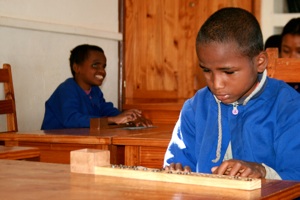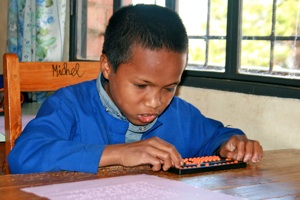 Mathematics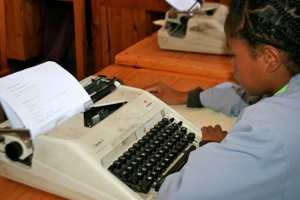 Typing class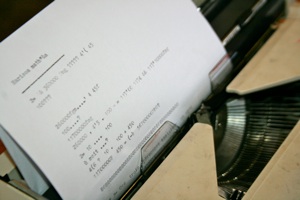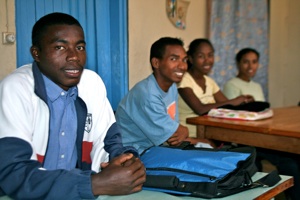 Student Interns
Our kids got an education too!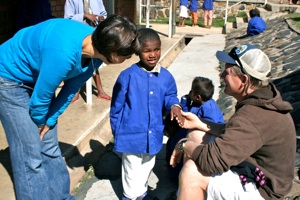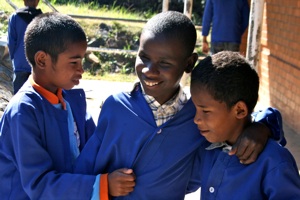 It was a privilege to witness the bonds and deep friendships that have been created amongst the students who might otherwise be "outsiders" in their own communities.