Final Days…
Growth!
   The week is just starting at the Sarobidy Maternity Center and already the place is full! This morning brought 8 new women applying to be in our prenatal program. One new first-time mama will come back into the postpartum program on Thursday after having her baby at the center two weeks ago. At the same time on Thursday, 3 women and their 4 beautifully chubby breastfed babies will graduate with diplomas and another 6 months of prenatal vitamins in hand! However, prior to leaving the center, all 3 mamas will have their feet washed while Danielle shares about the deep love of Christ and then each will enjoy a luxurious pedicure by our staff. Last week, for the first time we used the ambulance to bring a mama home after the birth of her baby girl at the center– as a result, we suspect our numbers will continue to increase as the community around us is seeing the love and care that the women and their babies receive!!  (The first two women delivered at the center in the last two weeks… we'll share more about that in our next newsletter!)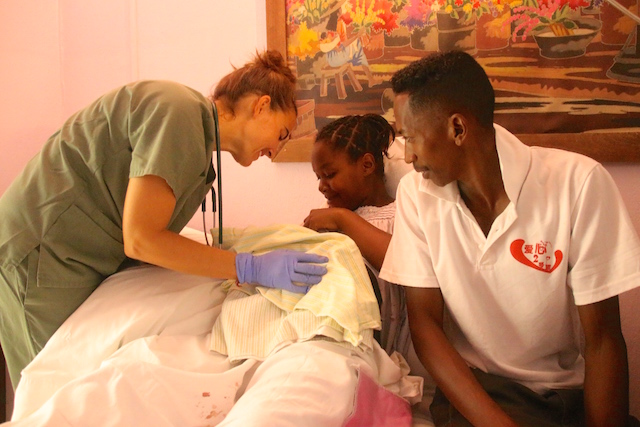 Not only is there growth in our prenatal, family planning and postpartum programs, there is growth on the property of the Sarobidy Center. We broke ground today on a guard house and generator house, both of which are essential. In the weeks to come, we'll break ground to build an incinerator, a house for an additional midwife, as well as our new maternity waiting home for women who come early in labor and for their families to have a place to wait during the labor, birth and 24+ hours of postpartum time that new mamas remain with us.
Getting Close and Deadline Extended!
   As many of you know, we've been running a campaign to raise the funds in order to purchase the Sarobidy Center property— this large 5-acre property is the home to the Sarobidy Maternity Center, the Sarobidy Creations women's artisan project, our weekly Saturday Kids Club, our monthly Malagasy/English church service, and the research nursery, seed bank and gallery forest for Eden Reforestation Projects. The long-time friends and current owners of the property are giving us an incredible price of just $111,000 which is far, far below the market value for the size and location of this property!
   Many of you have already generously donated towards this amazing opportunity to purchase this property! We're BLOWN AWAY by the way you've shown up, given generously and loved our little corner of the globe and it's people here in Madagascar!  Thank you, thank you, thank you!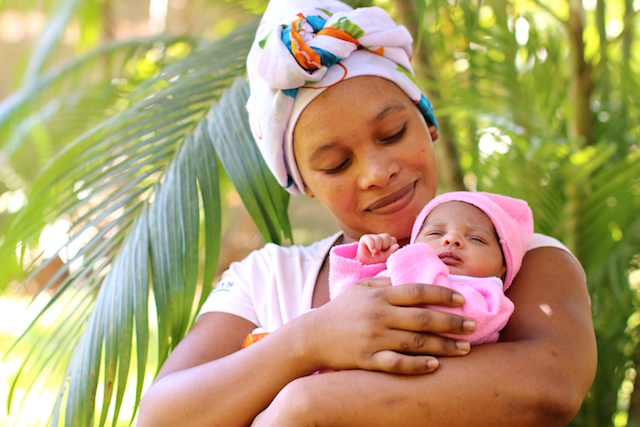 After being awarded a $10,000 matching grant, we're 2/3 of the way there… with just $38,100 remaining!!!  Because we're not there just yet, we've extended the campaign deadline to September 5th to give more opportunity for others to join and get some great rewards sent to you directly from Madagascar! These are the FINAL DAYS!
***************************************************************************************
For donations given between now and SEPTEMBER 5th, Red Island Restoration and the Sarobidy Center would like to show our appreciation to all donors by offering the following thank you rewards… 
Any amount– video sent by email with a message of thanks from the men, women and children blessed by the Sarobidy Center… 
$100.– handwritten card (translated of course) and picture from one of the mamas at the maternity center
$250.– handcrafted Christmas Ornament made by the ladies of Sarobidy Creations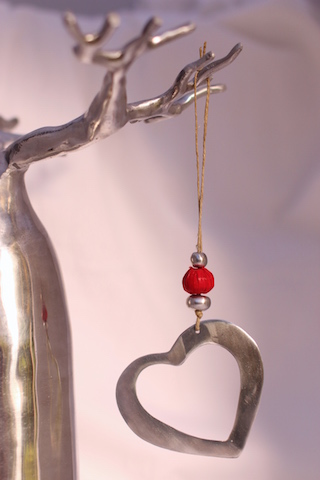 $500.– name etched on brick that will become the walls of the maternity waiting home PLUS picture of the finished house with YOUR brick PLUS Christmas Ornament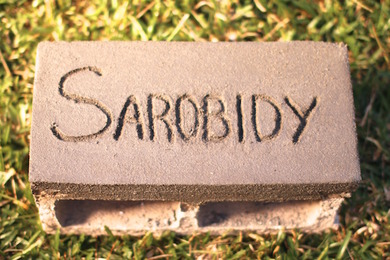 $1000.– small 7″ handcrafted recycled aluminum Baobab tree PLUS name etched on brick of maternity waiting home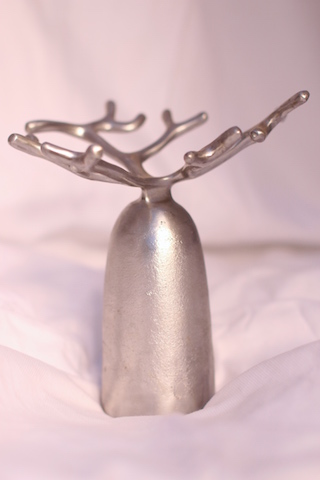 $5,000.– large 17″ handcrafted recycled aluminum Baobab tree PLUS name etched on brick of maternity waiting home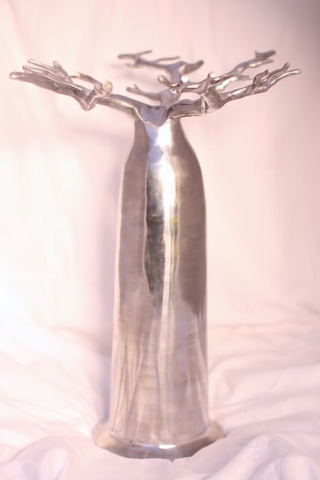 $10,000.– A night at Antsanitia Resort, a beautiful partnering hotel 25km north of the Sarobidy Center and a site of one of Eden's Dry Deciduous reforestation sites PLUS a nocturnal hike to see mouse lemurs, chameleons and other amazing wildlife… led by yours truly… Jamie and Neal!  PLUS large baobab, ornament, brick, card and video! **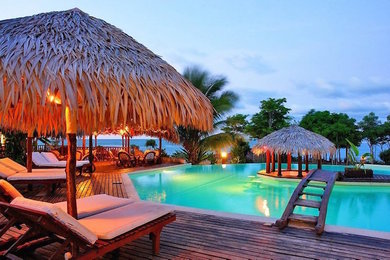 $20,000.– Half-day deep sea fishing trip with Antsapeche… think BIG fish (with chance to snorkel and spearfish!) PLUS guided tour by Jamie and Neal of Eden Project's dry deciduous nursery and reforestation site at Antsanitia PLUS large baobab, ornament, brick, card and video! 
**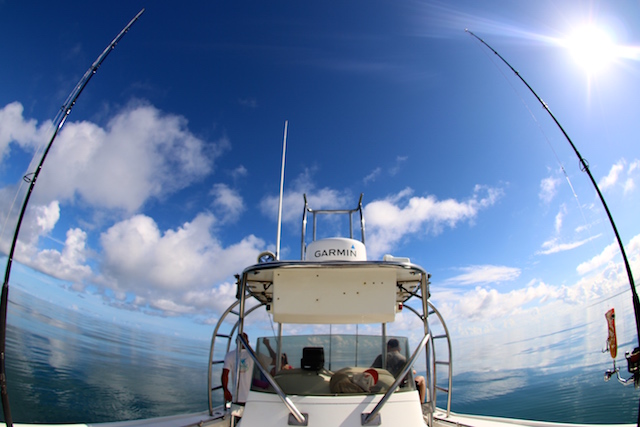 $50,000.–  "Generous Gift From ___" plaque at the Sarobidy Center PLUS night at Antsanitia with nocturnal hike PLUS half-day deep sea fishing trip with Antsapeche and guided tour of nursery and reforestation site PLUS large baobab, ornament, brick, card and video! **
** Sorry, 
airfare and additional accommodations in Madagascar are not included ** 
   We humbly ask for your partnership as together we endeavor to raise the full amount to purchase the Sarobidy Center property!
To donate online: 
Click here
 to be directed to the dedicated Sarobidy Maternity Center page through our mission organization, WorldVenture. In the comments section, please specify 
"Sarobidy Center Property Purchase"
To donate by mail: 
Make your check to WorldVenture and specify #6401-909 in the memo and include an attached piece of paper stating "Sarobidy Center Property Purchase".  Mail to: 
WorldVenture
1501 W. Mineral Ave
Littleton, CO 80120
To donate by phone:
Call WorldVenture directly at (800) 487-4224 and ask to speak to donations. Please specify that your donation is to be directed to account #6401-909 and more specifically for the "Sarobidy Center Property Purchase".
Remember, only those donations made on or before SEPTEMBER 5th are eligible for a THANK YOU REWARD!  Rewards will be sent towards the end of 2016!
All donations are so incredibly appreciated and as always, are 100% tax deductible!  
With joyful thanksgiving,
Alissa, Jamie, Isabella, Eliana and Gavin