For unto us…
For unto us a child is born…
Advent has come and passed, the Christmas decorations are taken down and packed away, the kids are counting the days until Christmas 2018… and yet, the wonder and glory of the birth of Christ remains. The Lord of the heavens and earth born in human form– that of a helpless infant, reliant upon humble earthly parents and yet, the LORD.
It's amazing to bear witness to the birth of a baby. The way a little one twists and rotates and drops and tucks it's chin to get into the perfect position to enter the world. Amazing to watch a woman dig deep, surrender to the waves of contractions, go into her "primal" instinctual brain and bring her baby into the world. The two must work together, one reliant upon the other.
And so Jesus and Mary, in the still of the night, amongst a variety of animals and less than ideal circumstances danced together that night, Holy and human, Son of God and daughter of man, working together to birth the Savior of the world. A gift that forever changed the course of history and the future of mankind.
We are so eternally grateful for this gift of Christ for our very broken world. Thankful for the depth and breadth of our Lord's love for all that He would send His Son. May our hearts continually delight in the wonder and magnitude of this gift as we enter into a new year.
(beautiful baby born just before Christmas at the Sarobidy Maternity Center- photo shared with mother's permission)
A VIDEO– Sarobidy Maternity Center
The Sarobidy Maternity Center opened in May 2013– to be honest, it was a completely unconventional and wild-whirlwind-not-the-most-strategically-planned opening. Six months before opening day, we didn't have any money, didn't have any staff, had an entire house to renovate to become a functioning maternity center, didn't have any charts or educational materials, didn't have any supplies and certainly didn't have a CLUE IN THE WORLD what it would take to see it come to fruition.
We simply had a dream. A dream for optimal maternal and newborn health care for mothers and their babies. A dream where women would be treated with dignity and respect and compassion. A dream where the uneducated would receive education about their bodies and their babies, a dream where the poorest of the poor would receive the best care on this island nation and a place where the voiceless would have a choice and a voice in their medical care. A dream of a safe haven where women would know that they are sarobidy (precious) in the sight of the Lord. In a country that consistently ranks in the top ten poorest countries of the world and has absolutely atrocious medical care, this was simply a God-sized dream. In these last five years the Lord has blessed the Sarobidy Maternity Center beyond measure and comprehension. He has walked before us, beside us and behind us. His grace, wisdom and provision have astounded me and have brought me to my knees countless times both in prayer and in praise.
In 2017, we cared for 151 women at the Sarobidy Maternity Center, welcomed 40 babies into the world and 43 women successfully graduated from our 14-month program. At the same time, 104 health lessons were taught in our classroom, 104 Bible Studies were conducted with our ladies and hundreds of prayers spoken with the women. Our teammates, Neal and Danielle, began the Sarobidy Kitchen in January as a response to the high number of malnourished women in our programs and as a result, roughly 3,300 hot and nutritious meals were served to the women and their young children at the Sarobidy Maternity Center. In 2017, there were a few scary birth emergencies with one particular birth that has forever earned a place in the memories of all those in attendance. We praise the Lord for healthy mom and babies at each and every delivery!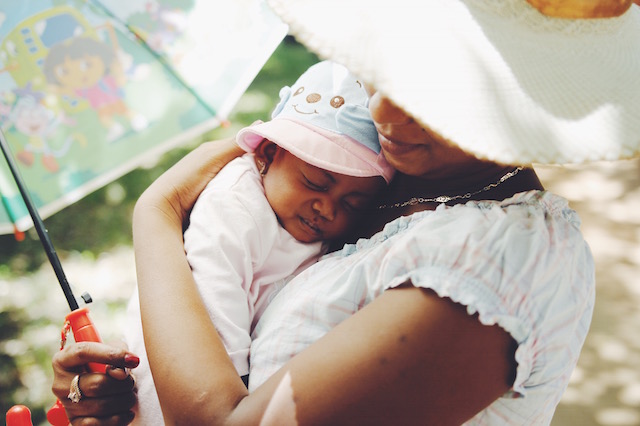 This newest video captures the essence of the ministry that the Lord has allowed our Sarobidy Maternity Center team to be a part of as we seek to empower women in Madagascar with truth, education and compassionate medical care during pregnancy, labor and birth, and the newborn period.
Click here to watch this short video. 
Thank you for caring, praying for and loving the women and babies of the Sarobidy Maternity Center! We are humbled by your sacrificial partnership that makes this ministry possible! We covet your continued prayers as our maternity center expands both in staff and in families seeking care. As our services grow so does our operating budget. We are currently seeking to raise an additional $1,000/month to meet the ongoing needs of the Sarobidy Maternity Center. If you're interested in partnering with us, please click here to visit our mission organization, WorldVenture, where 100% of your tax deductible donation is used to care for women and babies!In like manner, we'd be so grateful if you would share this video with your social media circles so that we can continue to build awareness of all that God is doing at the Sarobidy Maternity Center!
Sarobidy Creations website has launched!
If you missed the announcement in our newsletter last month, our Sarobidy Creations website is now live and we are shipping out orders!! 
To purchase your handcrafted items made by the Sarobidy artisans, visit www.sarobidycreations.com. All proceeds benefit the Sarobidy Maternity Center! Please share this information with your friends and family, on your social media pages and help us spread the word!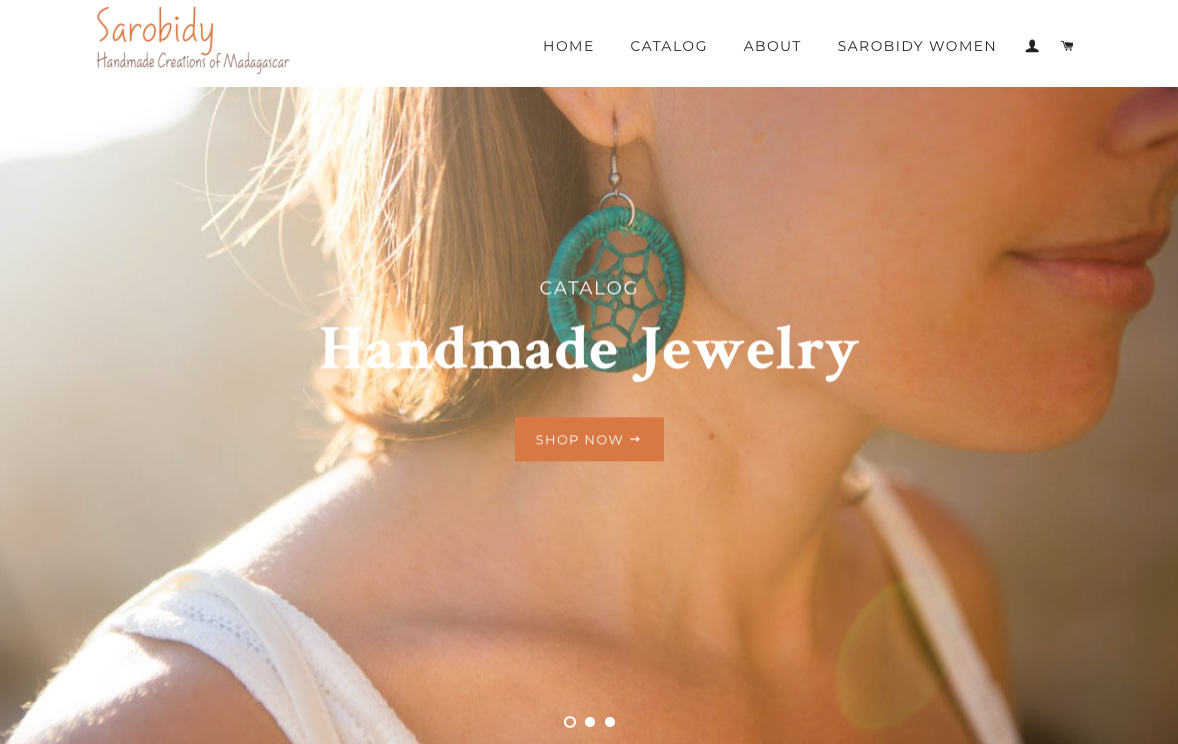 Partnership Update…
Thank you to all of you who have partnered with our family as we seek to meet the demands of our budget to live and work in Madagascar. We are humbled by your generosity!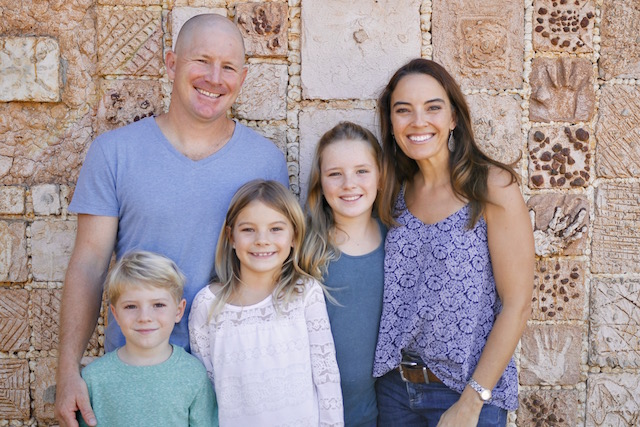 Currently 55% of this deficit has already been met by new or current partners. Thank you! Please join us in prayer for the remaining 45% ($450/month). We earnestly pray that God would bring forth new churches and/or individual partners to join the financial team of our ministry. If God impresses it upon your heart to join with us in the work that He is doing, whether individually or as a church, please reach out to us via email or phone (805) 886-7344 as we'd love to talk. Likewise, you may sign up directly through our mission organization, WorldVenture, by clicking here. All donations are tax-deductible.
Returning to Madagascar…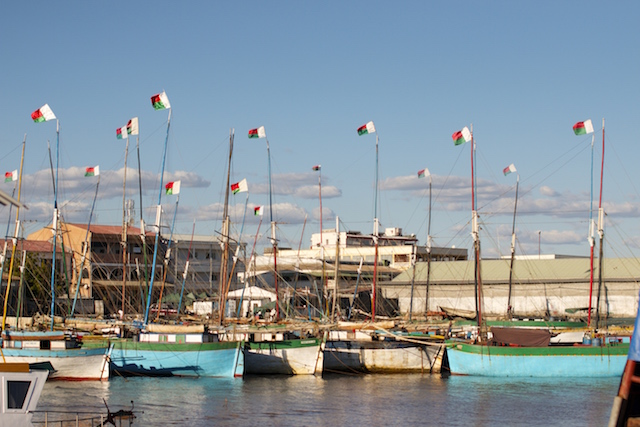 Our original departure date was January 16th however we've had to postpone our return to Madagascar until February 15th. This delay is for several reasons… the need to continue to raise financial support, the need to complete the necessary work here in the USA, and most importantly, the need to address several medical concerns that we've recently discovered for four of the five of us!
As each day passes, our hearts are more and more ready to return to the great red island– to the ministry, to our friends, to our home and routines. Please pray with us for these remaining six weeks– for the finances, for the work, for the medical concerns and for our hearts and minds. 
Emmanuel, God with us.
Alissa, Jamie, Isabella, Eliana and Gavin
*** To view this newsletter in it's original format,
click here
. If you'd like to receive our monthly newsletters, drop us a line at redislandrestoration@gmail.com