From two sides of the globe…
Here and there…
As I type, we're on our last day in Madagascar for 2017… late tonight we head to the airport for our 1:50am flight to Paris and then on to Los Angeles. I would be lying to say that it wasn't with mixed emotions that we're leaving.
peace– we have peace with the place that we were able to leave each of the ministries and peace knowing that the Lord has raised up an amazing ministry team that continues whether we're here or not.
relief– that the preparations and packing to leave are behind us!
thankful– I'm always thankful for the Lord's protection over our lives and thankful that we didn't experience any break-ins to our house over this last term.
unsettled– this is a common emotion as we've left our rhythms and routines and we're entering into a time where we need to find these again.
We're ready for a change and yet, not sure that we're ready for America.
* We're looking forward to the many amazing restaurants that have different flavors than the status quo of Madagascar yet not looking forward to the prices.
* We're looking forward to seeing friends and family and yet anticipate a further divide as it's been another 20 months that our lives have been world's apart.
* We're looking forward to worshipping in English and yet not looking forward to the sometimes-strong emotions we feel when we go to church in America.
* We're looking forward to one-stop grocery shopping but not looking forward to filtering through the mass amount of choices that are available.
* We're looking forward to enjoying driving on smooth roads without dodging people, cows and oxcarts and yet will miss the lack of rules including no street lights or stop signs, being able to pass when you want, and driving on the shoulder of the road.
* We're looking forward to the luxury of water pressure, clean drinking water and steady electricity and yet knowing how quickly and easily we can take these for granted knowing that all of our friends here in Madagascar lack these luxuries 365 days a year, year after year.
* We look forward to blending into a society where we don't stand out or are ridiculed by the color of our skin and yet at the same time, we anticipate the sadness that comes from not being known.
* The kids are looking forward to playing in America but will struggle with the many rules and regulations put in place because of liability issues.
* I look forward to relatively clean kids clothes but that comes with the stark realization that it's because our kids aren't out and about climbing trees, building tree forts, and making mud pies with their friends.
* We look forward to the opportunities for organized sports in America for our kids and yet dread the scheduled race to get them to said sports.
* We look forward to the beauty of gorgeously manicured yards and yet realize that even the dirt in America is quite clean.
* We look forward to the kids starting back into their wonderful English school in Santa Barbara but will miss the homework-free nights in Madagascar.
* I look forward to the American life for a few months and yet know that I need to pray against the envy that sometimes bubbles up in my own heart of wishing to own a home and settle in the USA.
* We look forward to the increased sense of personal safety in terms of burglary, pick-pocketing and general theft that we experience in Madagascar and yet we're aware of the heightened threats in other aspects of life as it relates to materialism, complacency and peer pressure.
* We look forward to a step back from the abject poverty of Madagascar and yet we dread the polar opposite opulence of Southern California.
We know without a shadow of a doubt that we need to return to the USA— for our kids' education, to take care of medical and dental needs, continuing medical education requirements, to report back to partnering churches and individuals about all that the Lord is doing in Madagascar, to continue to raise financial support of the ongoing ministries on the Red Island.  Just as vital, is our emotional, mental and spiritual health which requires taking a step back from life and ministry so that we can really see all that God is doing, how He is continuing to lead and to find rest and restoration in Him. Historically, we haven't been good at this while on home assignment for various reasons— please pray that we would be good stewards of these months in the USA.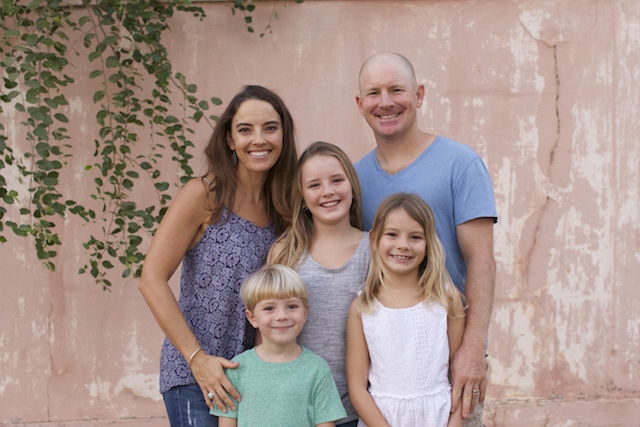 Construction Zone…
It's been eight months since we completed the purchase of the maternity center property- we're still reveling in the Lord's goodness and provision of this!! While we were still renting the property we were forced to put property development projects on hold in fear that perhaps the owner would choose not to sell because of an increased value. However, now that the property is purchased, we've been able to further improve the maternity center property over the past few months.
On-call Midwife House–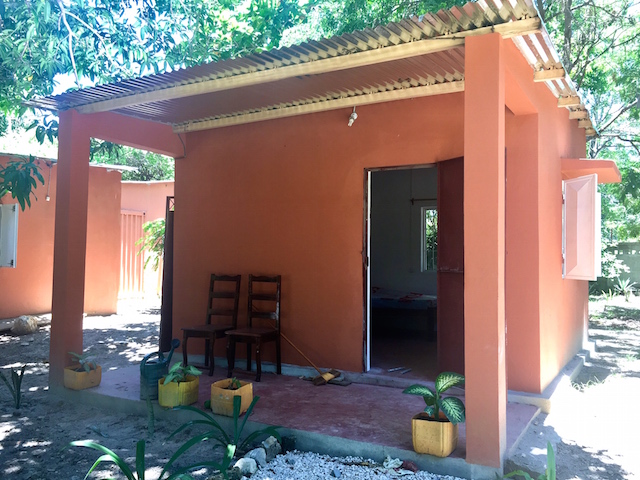 With births occurring at the center anytime of day or night, we need to have a house where the on-call midwife can stay for her 24-hour shift. This small house can host two midwives at any given time.
Maternal Waiting Home–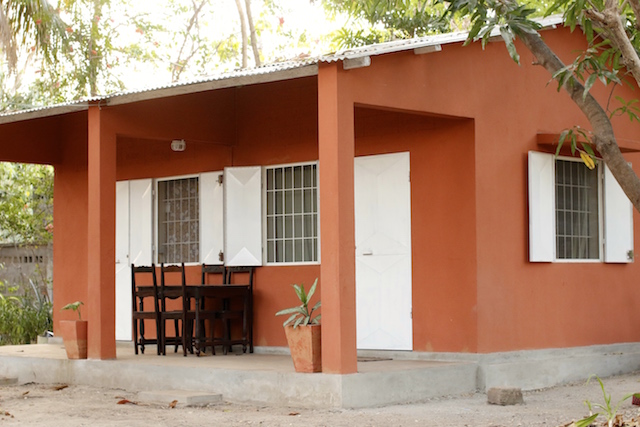 Despite all the education we give at the maternity center, women, whether first-time or experienced moms, tend to come to the maternity center soon after labor begins. Often times we assess their status and if they're really early in labor, we have them return home until labor really kicks in. Sometimes however, this isn't an option if it's late at night (none of our ladies have cars), if it's a scared first-time mom, or if we want to keep a closer eye on the mom and baby. Enter the maternal waiting home. This two-bedroom house provides a safe and quiet place for these ladies. In addition, this home is a place where anxious family members can hangout while waiting for news on the birth—which is a far more ideal place than directly outside the birth room window! This beautiful and inviting space also hosts the names of so many of you who generously gave to the maternity center property purchase!

Sarobidy Kitchen and Gazebo–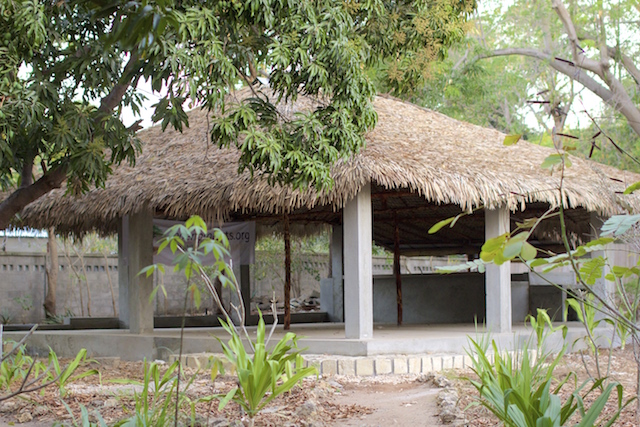 You may remember in January that our teammates, Neal and Danielle started the Sarobidy Kitchen in order to combat the severe malnutrition that most of our pregnant and postpartum women suffer from. Roughly 150 hot and nutritious meals are served weekly in this space! In addition, the gazebo seconds as the space for the weekly Kids Club on Saturday morning, triples as the space for our monthly Malagasy/English church service as well as is a meeting and training space for Eden Reforestation Projects employees.
We're still seeking financial partners for the Sarobidy Kitchen to provide nutritious meals to pregnant and postpartum moms. Click here to partner!
Midwife House–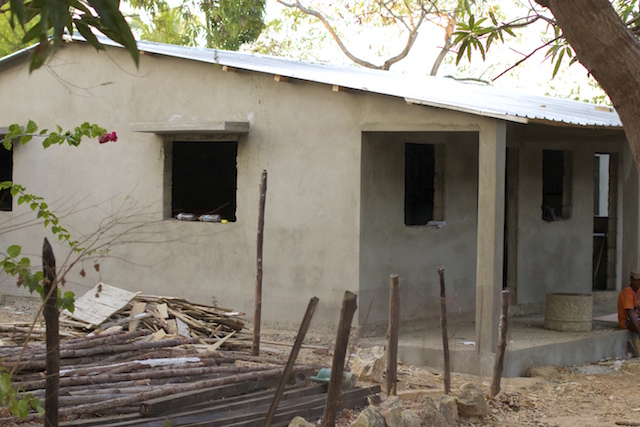 Rota is our lead Malagasy midwife and helps to manage the maternity center while her husband, Andry is a jack-of-all trades… ambulance driver, handyman and property supervisor. The two have been living on the maternity center property for the last 4.5 years– first in a room inside the maternity center, then in a renovated tin house on the property. However it's been our desire to provide a more secure and nicer home for them. Construction is still underway but this two-bedroom house complete with kitchen, bathroom and living room will undoubtedly be a wonderful blessing for this dedicated and hardworking couple. Should they leave the work at the maternity center, this house will be for another on-site midwife or physician supervisor.
Though this house has been a desire for some time, it was truly the Lord's provision… we had anticipated the property purchase taxes to be far higher than they were and as a result, there was a surplus sitting in the Madagascar bank account for the Sarobidy Maternity Center.  Wouldn't you guess– it was the exact amount needed for the construction of the house!!  God is in the details!
Infrastructure Growth…
As the work of the Sarobidy Maternity Center and Eden Reforestation Projects continues to grow, the need for infrastructure to better serve the women and babies as well as to meet the growing demands of the large reforestation work of Eden has been clear.  We're so thankful that through grants and the sales of the beautiful handmade items of Sarobidy Creations, the maternity center was able to acquire an ambulance and ultrasound machine in the last 18 months.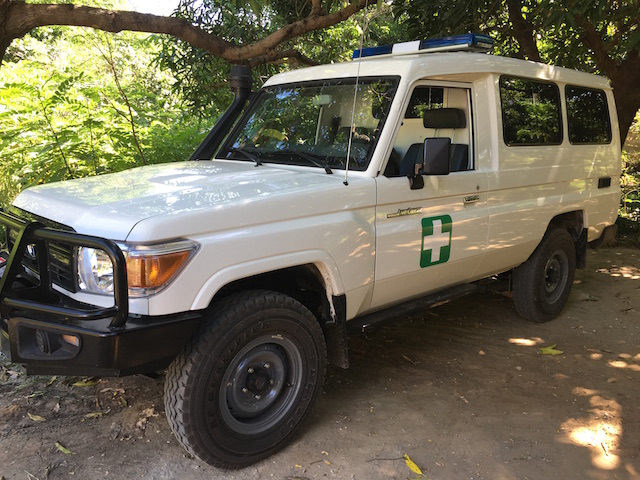 At the same time, through Eden partners, Eden Reforestation Projects has secured two boats, a boat slip, and 8 canoes for the mangrove work as well as a truck, a massive unimog, and 5 motorcycles for the dry deciduous reforestation work. In addition, Eden Projects employees have received donated iPhones in order to GPS and photograph reforestation sites as well as to effectively communicate when they're in the field.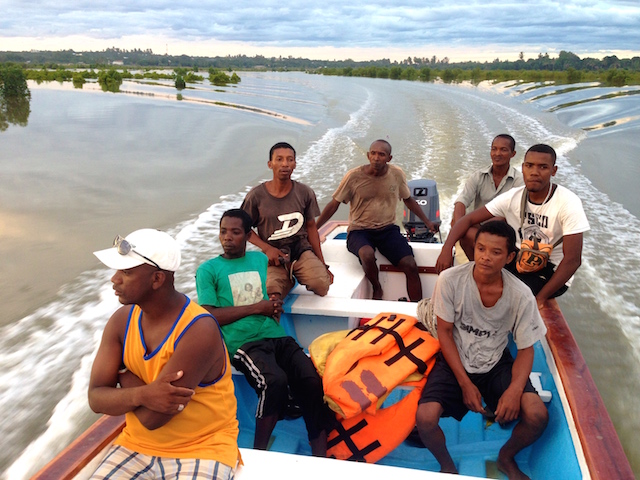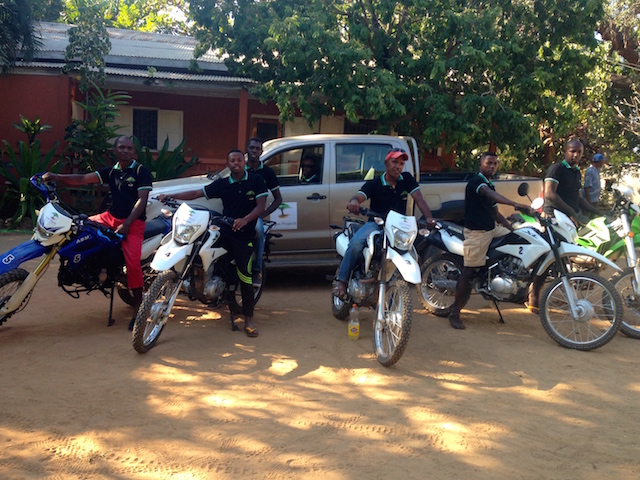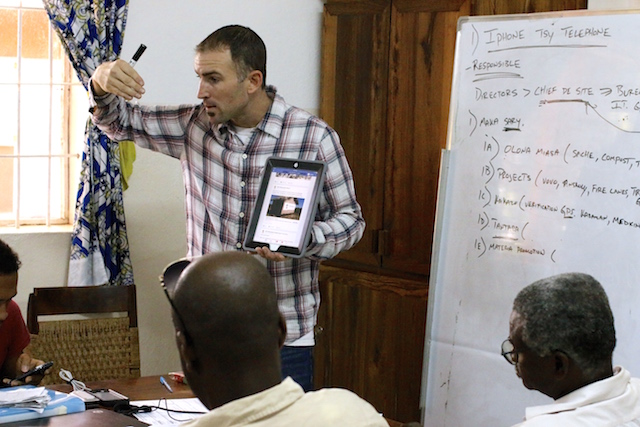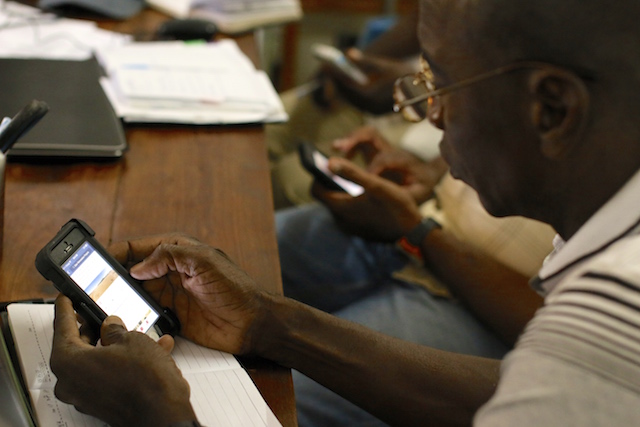 All of these are vital to the furtherance of the work and ministry here in Madagascar. We praise the Lord for the ways He is leading us into the future and that He is graciously providing all that is needed to do so.
Still Waiting…
We're sad to share with you that our future teammates, Ando and Elke have been delayed due to visa issues and haven't yet arrived in Madagascar. We were hoping to be able to welcome them and introduce them to the ministries first-hand before we left! Please join us in praying for their visa paperwork to quickly and efficiently be processed!! In addition, please pray for our Malagasy midwives who are beginning to feel anxious that there may be upcoming births at the maternity center without a foreign midwife present. If you missed the introduction to Ando and Elke in our newsletter last month, click here to meet this wonderful family!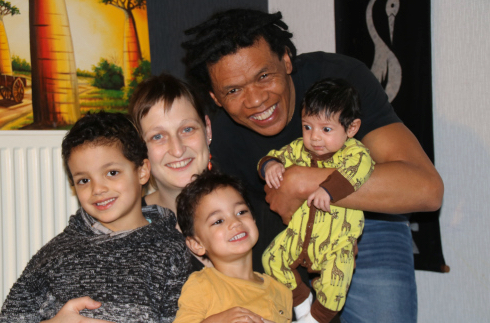 Arrived!!!
We started this letter in Madagascar, continued it from a cruising altitude of 37,000 feet and are now finishing it in Santa Barbara, CA. We safely arrived three days ago after an 11-hour drive to the capital city, 24-hours of flight time and a two-hour drive from LAX back to Santa Barbara.  We're always thankful for a 20-hour layover in Paris half-through our travels and this time was no exception! By far, the highlight of our 6 hours in Paris was sipping amazing cappuccinos at a quaint local roasting company and lying on the grass while the kids did gymnastics in the square that king Louis XIII was married in!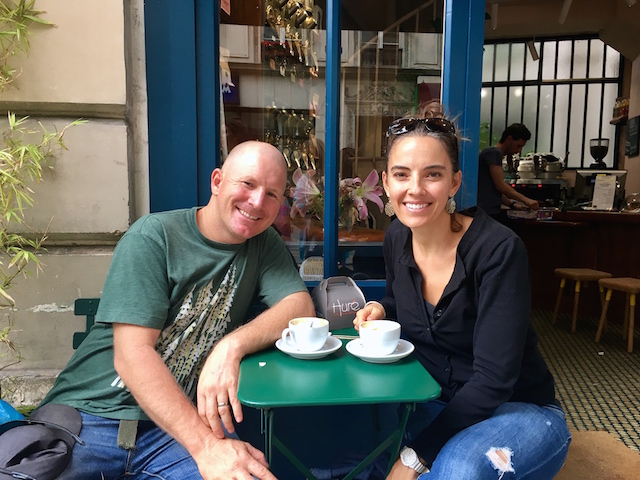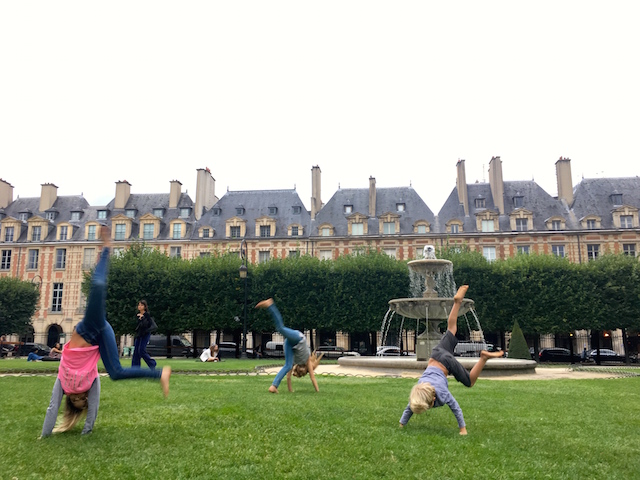 We thank you for standing with us on the journey to serve Christ in Madagascar through the restoration of health, forests and hope. It's not always an easy road, there's sometimes conflicting emotions, there's joy and fatigue, and always the Lord's abounding grace and goodness. In all and through all, there's no place we'd rather be. Thank you for journeying with us through prayer and partnership.
With love,
Alissa, Jamie, Isabella, Eliana and Gavin
** to see this newsletter in it's original format,
click here
**