Holiday Doozies
Celebrating major American holidays and living in Madagascar somehow just don't go together very well… or maybe we just haven't found our groove with them just yet.  In fact, the last 4 holidays we've celebrated in Madagascar have been doozies… starting with Christmas, then New Year's, Halloween and most recently, Thanksgiving.  Some more have been doozier than others.
Christmas of 2011 was bad, real bad.  Looking back, it's still bad but at least now it's also comical.  It was our first Christmas as a family in Madagascar.  Our first Christmas to not spend with others.  It was hot… as I recall it was the hottest day of the season.  I made lasagna the day before.  We opened Christmas presents and the kids were happy.  Jamie opened his present from me… a plant.  Yeah, not what I really wanted to give him but alas without other options, he got a plant.  And a pot.  I opened my present from him.  We both, Jamie and I, started crying.  Later, as we were getting ready to have Christmas dinner, sweat dripping, grumpy, ready for the day to be over, we had the novel idea of keeping with the most-non-traditional-Christmas we'd ever had by eating dinner in our bedroom with the A/C and fan on while watching the movie Elf on our computer.  Quite pathetic.  We did keep with our family tradition of baking a Jesus cake though… lighting candles, singing Happy Birthday, the works.  The said chocolate cake totally flopped.  Yeah, looking back we definitely focused more on ourselves than on Jesus and with that, the day was just like our cake… a sad, hopefully non-repeater flop of a day.  And definitely comical nearly a year later.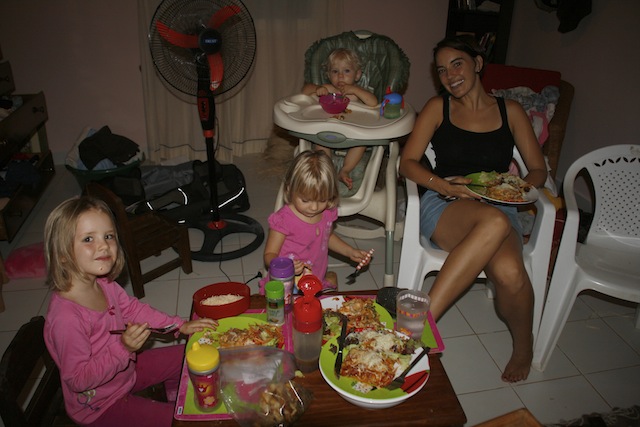 I'll spare you the details of New Year's but it was a bit of a bust too after a hard Christmas day and celebrating Jamie's birthday 3 days later.
Halloween wasn't a complete doozy.  The benefits of living in a country where there is no American festivities around helps when you don't actually dress up and trick-or-treat on Halloween but rather on November 1st.  Jamie was out of town for work and returned a day later than planned because his flight was bumped up and he was notified 6 hours after the flight actually left!  This then put our plans a day behind as well.  There's a great little resort 25 km north of us called Antsanitia.  We desperately needed to reconnect as a family so we took the kid's halloween costumes, bought and brought the candy and loaded up the car for a 2-night getaway.  When we arrived, Jamie passed out the kids candy to the staff of the hotel, all of whom we've come to know, which in turn passed it out to our kids.  A bit different but the improvising seemed to work for the little ones.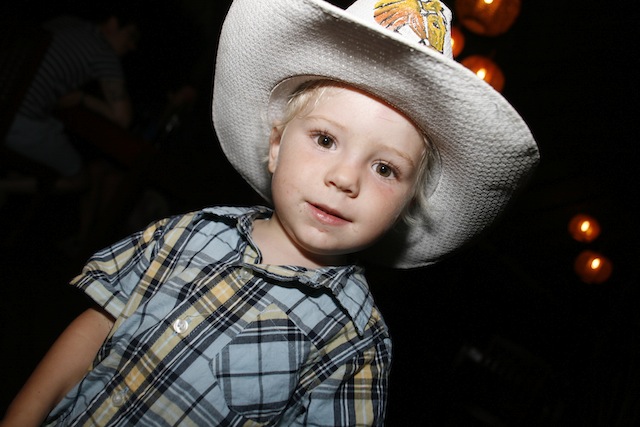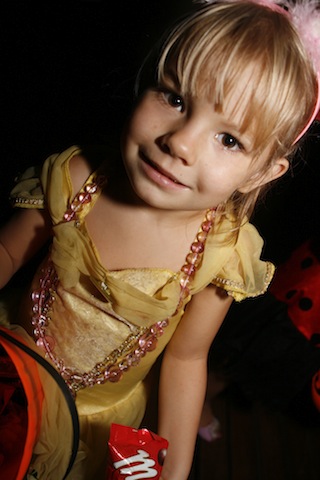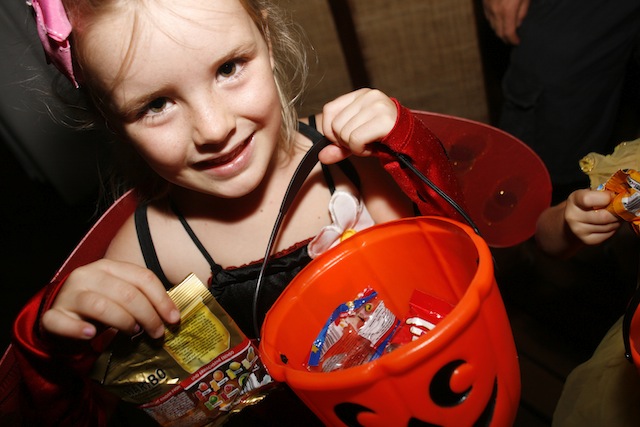 And so that brings us up to speed until this most recent holiday… Thanksgiving.  This was in fact, the dooziest of them all.  We had arranged for some WorldVenture office meetings to take place the same week of Thanksgiving so that we could celebrate T-Day with our friends and co-workers from the capital city.  On Tuesday afternoon I started to get sick.  The sickness worsened and continued… continued and worsened and on and on.  There were going to be two cooks for our Thanksgiving dinner… one of them was me who was sick in bed with a raging fever and the other, a fellow American who was tending to her sick child who had tonsilitis.  In the end, Thanksgiving dinner at our place for 14 was cancelled.  The healthy ones met at a restaurant on the beach and enjoyed French/Malagasy cuisine while Isabella (who was also fighting something) and I stayed home and had a Thanksgiving dinner of scrambled eggs and toast.  Definite doozy.
Here's hoping for a doozy-free Christmas and New Years in the weeks to come!