In Closing…. December 2016
2016 by the numbers…
Yet another year is drawing to a close and the hopeful anticipation of a new year is upon us. We're typically not ones that look back on the year but we're thankful for this forum of newsletters that cause us to pause and replay all that the Lord has done here in Madagascar and in our lives.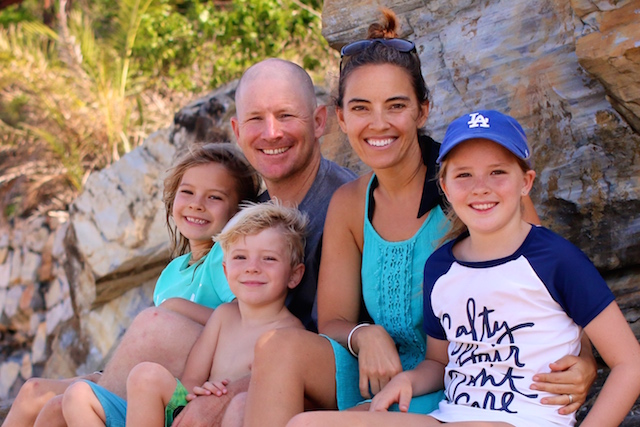 A glimpse into 2016 by the numbers… 
* 584 employees hired by Eden Projects, Sarobidy Maternity Center, Sarobidy Creations, Tonga Soa Guesthouse and in our home.  387 of which are full-time and 197 of which are employed part-time
* 25,000,000+ trees planted through Eden Reforestation Projects
* 53 beautiful babies born through the maternity center
* 1 new school built in Kalamboro that allows nearly 100 kids go to school
* 7 renovations or new building projects completed at the Sarobidy Center, including tile throughout the center, kitchen demolition and renovation, bathroom demolition and renovation, building of a midwife house, guard station, generator house and an outdoor wash basin
* 1 scary riot that we were caught up in
* 27 people that we received and hosted in Madagascar in 2016
* 7 countries that those 27 people came from!
* 386 chameleon sightings
* 1 unforgettable mother-daughter trip back to the USA for Isabella and I to join her 4th grade class trip to Sacramento!
* 19 wild snakes, crocodiles, tortoises and lemurs that showed up for sale at our gate
* 6 ducks that we received as gifts from the community in Mahabana and Kalamboro
* 17 new teammates welcomed to Madagascar!  1 single, 3 couples and 10 kids under the age of 11 years old!
* 1 boat purchased through and for the work of Eden Reforestation Projects
* 1 new midwife that has started working at the Sarobidy Maternity Center
* 2 scandals exposed
* 2 scares with rabies resulting in 105 rabies vaccines and sadly, 1 dead dog
* 0 — we're thankful that there wasn't a single break-in to any of our homes or the maternity center amidst the 25+ break-ins that occurred in our immediate community
* 32 women that had their feet washed with a clear presentation of the Gospel upon receiving their diploma from the Sarobidy Maternity Center
* 2 — the number of 40 year-olds now in our house!
* 3 happy kids when grandma and grandpa showed up in Madagascar
* 2 weeks of a wonderful and much needed tropical vacation with said grandparents and teammates
* 1 ambulance that arrived and is operational at the Sarobidy Maternity Center
* 1 ultrasound received and now in use at the maternity center
* 600,000 new trees planted in the 2 newest dry deciduous nurseries with Eden Projects
* 94—the number of women that were in the Sarobidy Maternity Center prenatal and postpartum programs
* 5 missionary kids that shot their first fish while spearfishing!
* 104 women that received free family planning services at the maternity center
* 5 new jewelry designs that the ladies of Sarobidy Creations have incorporated into their repertoire of jewelry line
* 1 new website coming exclusively for Sarobidy Creations!!  Link coming soon!
* 3000+ acres of land reforested through Eden Projects
* 2 sets of twins that were born through the Maternity Center
* 8 puppies we enjoyed at our house after our dog, Tia had babies!
* 90+ Bible Studies that occurred for the women in our prenatal and postpartum programs
* 15 villages receiving steady monthly income from employment with Eden Projects
* 780+ pounds of fresh produce disinfected by means of bleach soak, vinegar soak or ozonizing to kill the nasty bugs that can cause a whole slew of diseases that we prefer to avoid!
* 520+ liters of water filtered in order to enjoy safe drinking water
* 1 new ministry video released
* 2 professional ministry videos currently in post-production that we look forward to sharing with you soon!
* 57 donors and 2 grants to reach the purchase price of $111,000 to purchase the Sarobidy Center property!
* 1 Sarobidy Center property purchased!!!
We praise the Lord for all that He has done here in Madagascar, in our lives and in the lives of the people we work with!  Thank you for your generous support and prayers that keep us here! 
From remote Madagascar to Los Angeles…
Many of you have heard throughout the years about the remote fishing village of Mahabana.  Jamie first went to Mahabana with Josy, his close childhood friend in 1999.  At the time, the village was small, approximately 150 people and the village was taboo Jesus Christ and Bible.  Jamie and Josy went for 3 months to fish, build relationships with the people, and see how the Lord would open the door to share the Gospel of Christ.
As is common in remote Madagascar, young girls are often married before they even reach their teenage years. One single mom of five, Maman'i Sissy, didn't want that for her girls and in 2001, asked Jamie if he would help be a guardian for her oldest daughter Sissy, then 9 years old. Sissy arrived in our city of Mahajanga and began going to school for the first time at Jamie's sister and brother-in-law's school.  A year later, Sissy's younger sister, Vanah also moved to our city and started school.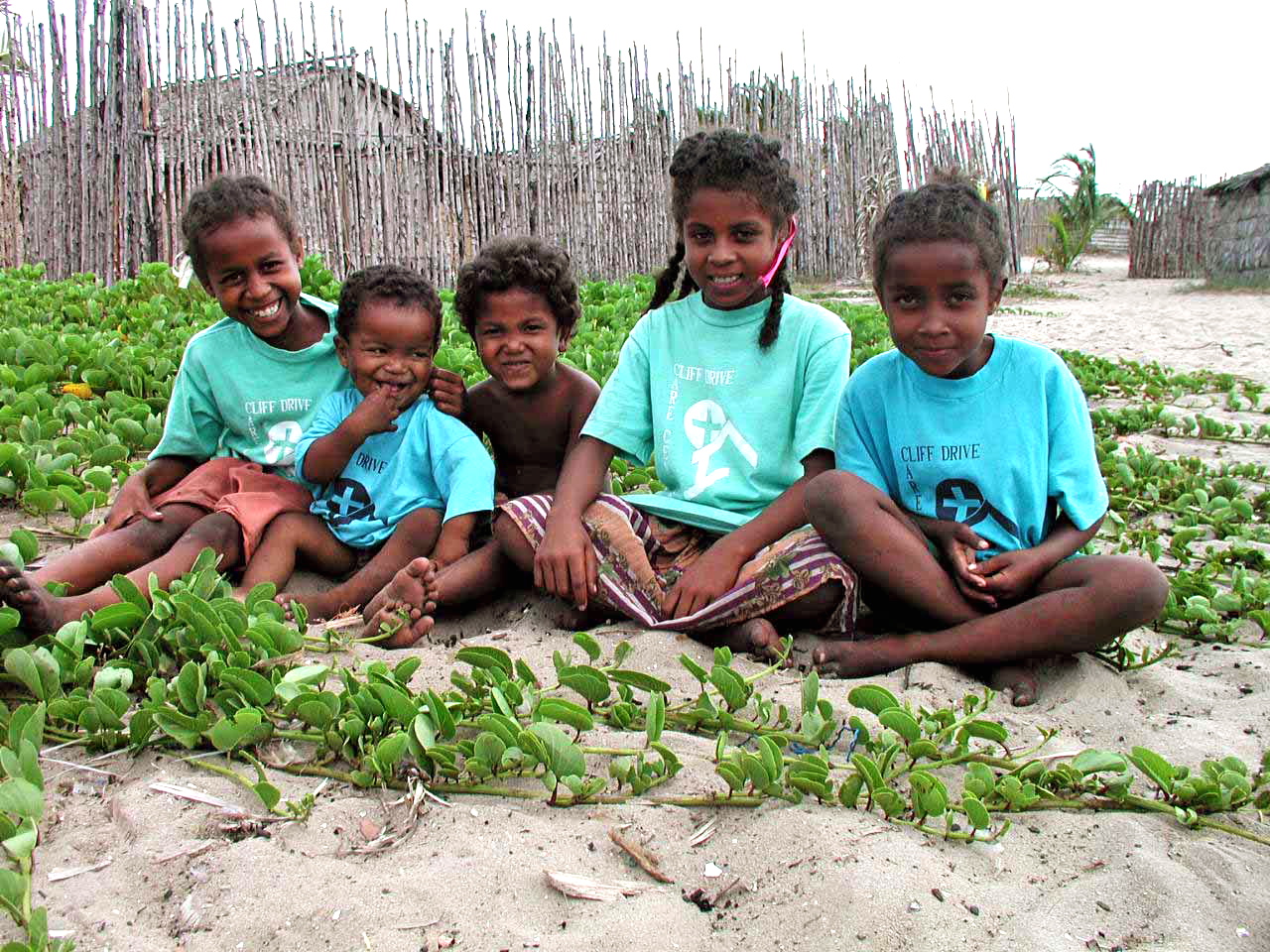 (Mahabana 2001: Vanah far left, Sissy second from right along with their sisters and brother)
Fast forward to 2016—- both girls completed their entire education in English and were the first in their families to graduate high school!   The benefit to an English education is off-the-charts incredible however the drawback to an English education is that there aren't any universities here in Madagascar in which to continue their education.  As such, Sissy has been in the USA for 18 months going to college and taking pre-requisites to start a nursing program!  Vanah graduated high school this past June and moved to the USA just before Christmas and has joined her big sister, Sissy as well as cousin, Clarisse.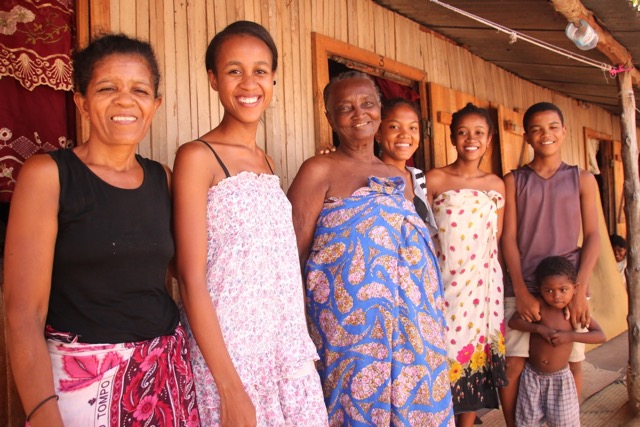 (December 2016- Vanah said goodbye to her mom, grandma and younger siblings to depart for the USA)
The three girls are living with the same sister and brother-in-law KariLynn and Wilfried in Southern California as they attend College of the Canyons.  Vanah will officially begin her college career this week!!! 
For the past 15 years, their education and living expenses have been funded by Jamie and myself, KariLynn and Wilfried, and as of a few years ago, 3-4 monthly sponsors.  Now that the three girls are in the USA and attending college, the financial need has drastically increased.  Their tuition and required health insurance alone is $19,560 per year—this of course doesn't account for books, food or living expenses.  Currently, there are 4 monthly sponsors—ourselves included, giving a total of $7,500 annually towards these educational expenses leaving a deficit of $12,060 each school year!
These girls are truly like our young adult children— we are so incredibly proud of them and we're amazed at the journey the Lord has lead them on from a deeply remote village in Madagascar to the bustling metropolis of Los Angeles for college!  They each love the Lord and we trust that He has great plans for their lives!
Would you consider joining us to financially support the education of Vanah, Sissy and Clarisse? Any amount is truly helpful!  A special project is set up through our mission organization, WorldVenture, where all donations are tax-deductible and will be directly applied to their college expenses! Click here to be directed to WorldVenture! 
New Families…
The three new families have all been in Madagascar for 5 months now which crazy enough, means their time is almost half way over!  I think each of our families have gone through the normal shock… the new families with the shock of all things new in Madagascar and for us and our long-standing teammates, the Carlstroms, the shock of receiving three new families (16 new people within just a few weeks of each other!)  I can easily say that I felt a bit like a deer caught in the headlights those first few weeks! I'm thrilled to say that though we've all found our new rhythms in life and work together!
We are so thankful for each of these new families that the Lord has brought here!  Each have rode the waves of transition well and each are blessing the ministry with their unique gifts and talents!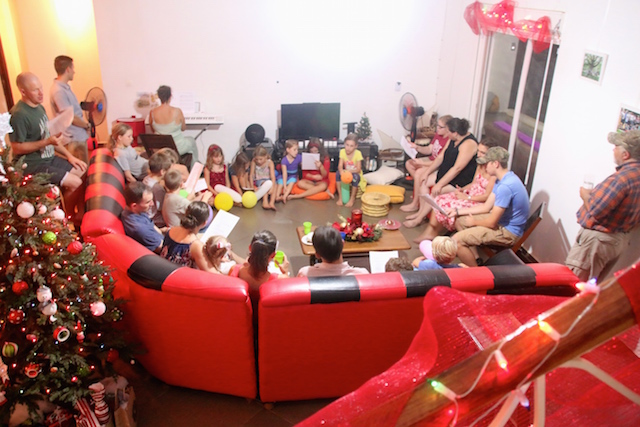 To read from each of their perspectives into life and ministry here in Madagascar click on their name below…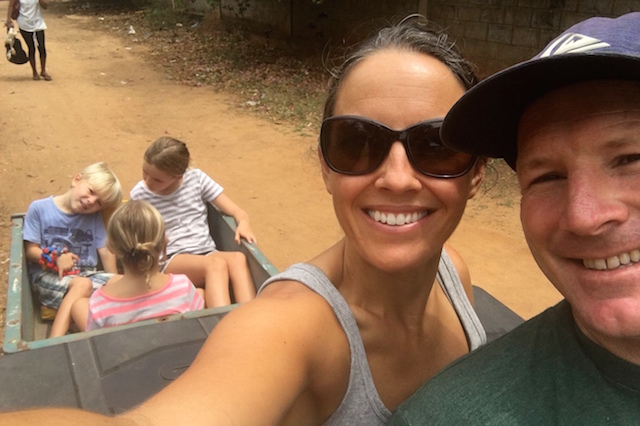 As we all step into a new year, may each of us seek the Lord more fully with eyes wide open to all that He is doing in our hearts and in our midst!
Alissa, Jamie, Isabella, Eliana and Gavin