In two hands…
In two hands…
This last month has felt that we're often holding life with all of it's opposing feelings and situations in two hands at the same time. In one hand, soaking in the life-giving days we had in Seattle with Madagascar teammates and college friends while in the other hand, navigating a damaging and destructive situation with employees in Madagascar at the same time.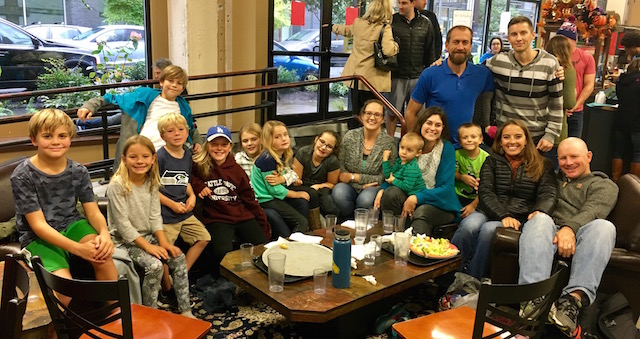 In one hand, the pride of our oldest daughter Isabella, who was strongly encouraged to play goalie for the All-Star soccer team and in the other hand, the gut-wrenching sadness that she can't have this opportunity because we'll be returning to Madagascar. In one hand, being fully present with loved ones when they visit from out of town and in the other hand, experiencing the inner tension with the knowledge that we still have multiple deadlines and work to do. In one hand, the inexplicable joy of welcoming Josy to the United States late last week and in the other hand, the deep sorrow of what we thought was the inevitable passing of Alissa's 90-year old grandmother earlier this week. (It appears Grandma has since rallied again!)
We have yet to get used to the tension of holding these strong and conflicting emotions in both hands at the same time. And yet…. it's in two hands that these feelings come together as we raise our hands in prayer and give God praise for the joy's and hand over the sorrows.
Introducing America…
Less than a week ago, Jamie picked up Josy at LAX and proceeded with his first introduction to life in America– navigating the craziness of Friday afternoon traffic on the freeways of Los Angeles!! It's been both endearing and comical to watch Josy as he experiences all things new–  food, opportunities, freeways, organized sports, church, cultural nuances, Costco, halloween, the WORLD SERIES! (*sigh*). Josy's observations and comments have caused us to pause as we see our American culture through the eyes of another.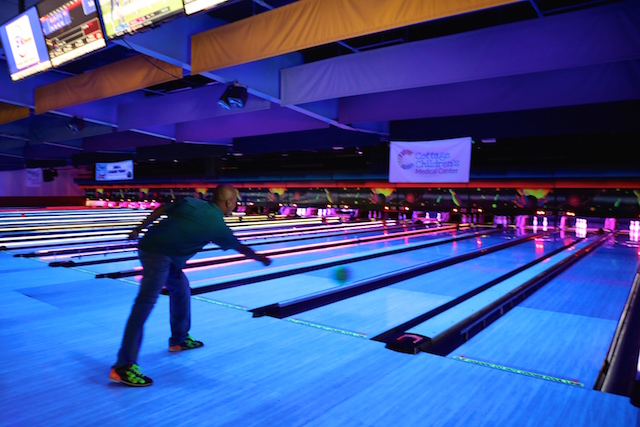 * "I wouldn't believe it if I didn't see it!" in regards to a drive-through Starbucks.
* When we took him to the church, he asked, "So do the pastors live in all the extra rooms?"
* "There's no bad cars in America"– followed by a Ferrari pulling up beside us!
* "This is what a moving forward society looks like" with regards to AYSO soccer and how families participate financially and volunteer their time.
* After church on Sunday Josy said, "Hearing all the instruments joining in worship is incredible and the love of Christ is so apparent in the church– nobody is trying to rule like a king".
* "My eyes are just so distracted by everything".
* "Are these dead bodies on display the ancestors of the people living here?" in referring to all the skeletons that people decorate with for Halloween.
* "You would think this would turn people to Jesus because it's easy to see what happens after death"– again, in regards to the grotesque images and decorations of Halloween.
* "Everything is so fast and immediate, everything is set up to be done quickly". 
* After visiting our kids school, "The teachers really love the kids… I've never seen this before!"
* "What? The homeless have guitars and bicycles?!"
* "Wow, the police really work and do their jobs here"… and then, "you mean, you can't pay a police to let you go? That's just crazy."
* "Wait, it's free? We can go to the park for free? We can play soccer here for free? We can taste the samples for free?" 
* "My head is hurting with all the possibilities" as we took him shopping at Ross.
* "I can see how it's really easy to be tamana (settled) here".
And our favorite so far….
* "So when that light goes red, that light turns green…. amazing!" when figuring out what stop lights are and how they work!!!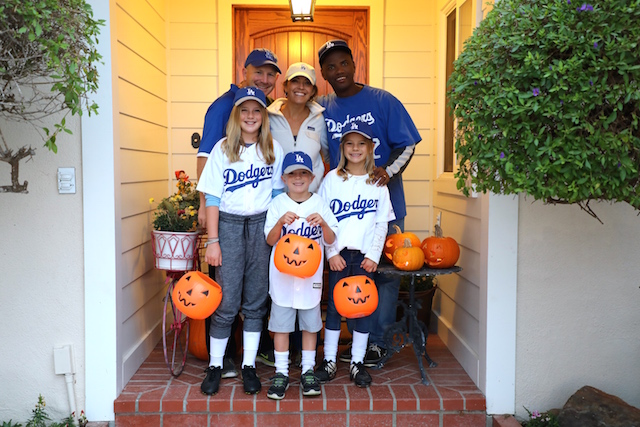 Josy's story…
It was an absolute joy and privilege for Josy to share his story with so many earlier this week at our home church here in Santa Barbara. Even during the seventh game of the World Series, the place was packed and people from around the globe were streaming the event live! During the hour-long talk, Josy shared his amazing God-given story of how he came to Christ as a youth and how the Lord used him to bring the gospel of Christ to the remote village of Mahabana that was taboo Jesus and the Bible. Through a series of life-threatening illnesses, a kidney transplant in India, caught in the middle of a human trafficking circle, and now full health, the Lord has held Josy's life in the palm of His mighty hands and has used Josy's life time and again as a living testimony in Mahabana and the surrounding villages that indeed the Lord reigns over all!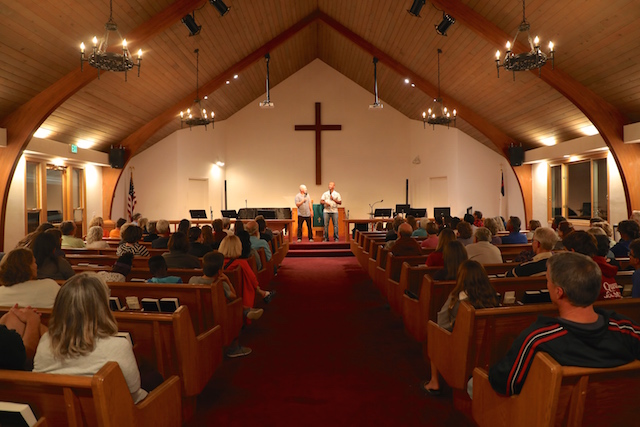 To watch Josy's story, click here to view it on Facebook. If you're not on Facebook, you can watch the video or listen to the audio recording on the Free Methodist Church's website by clicking here. May you be encouraged and blessed!!
Partnership…
As we shared with you last month, we've experienced a significant drop in our monthly support as two churches have had to discontinue their support of our family and the ministry of Red Island Restoration due to changes within the church. We're so incredibly thankful for the generous partnership in finances and in prayer of these two faithful churches over many years!
We also praise God that 30% of this deficit has already been met by new or current partners. Thank you! Please join us in prayer for the remaining 70% ($700/month). We earnestly pray that God would bring forth new churches and/or individual partners to join the financial team of our ministry. If God impresses it upon your heart to join with us in the work that He is doing, whether individually or as a church, please reach out to us via email or phone (805) 886-7344 as we'd love to talk. Likewise, you may sign up directly through our mission organization, WorldVenture, by clicking here.
Sarobidy Creations Sale… 
For those of you in the Santa Barbara area, we invite you to our last large Sarobidy Creations Sale!! Think gorgeous handmade jewelry, raffia baskets and clutches, placemats and serving spoons, handcrafted Christmas ornaments and so much more! Join us for some early Christmas shopping and grab some beauties for you too… Feel free to share this invitation with your friends and family!
Saturday, November 18th
10am-4pm
1534 San Miguel Ave 
Santa Barbara
All proceeds benefit the Sarobidy Maternity Center and the ministry of Red Island Restoration! It's a win-win!
We serve a mighty God who holds us in His hands– whose love crosses all cultures, all borders, all languages, whose grace is boundless and His love freely given! We are so thankful! May you rejoice in Him!
Peace to you.
Alissa, Jamie, Isabella, Eliana and Gavin
To view this newsletter in it's original format, click here.