It Takes a Team…
New Life…
The first baby of 2022, a little boy, was born at the Sarobidy Maternity Center early this morning. I never cease to be amazed by God's intricate design when it comes to pregnancy, birth and the bonding of mom and baby. We're so thankful for the team of compassionate and dedicated midwives that shepherd life into the world on any given day, at any given hour at the Sarobidy Maternity Center!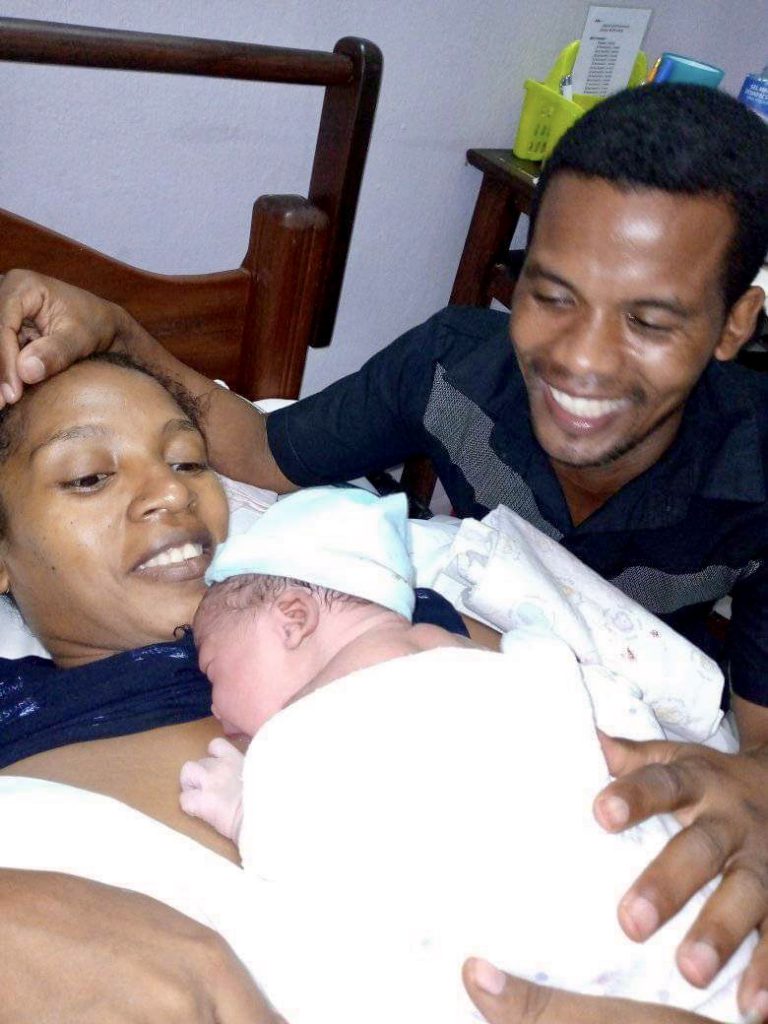 We praise God for His sovereignty and protection! Please join us in praying for the mamas and babies and families that the Sarobidy Maternity Center will engage with in 2022– may women experience the deep love of Jesus through the care they receive at the maternity center and as a result, may their hearts turn to the Lord!
New Forests…
The Eden Reforestation Projects team in Madagascar just closed out their final planting for 2021– the total count should be in soon but we're on target to have planted over 200 MILLION trees in 2021 alone! To date, Eden Projects has planted over HALF A BILLION trees in Madagascar since 2007. We're thankful for the team of over 8,000 women and men who have steady monthly employment. As a result of the work of their hands, lost ecosystems are being regenerated and new forests are springing to life along the west coast of Madagascar.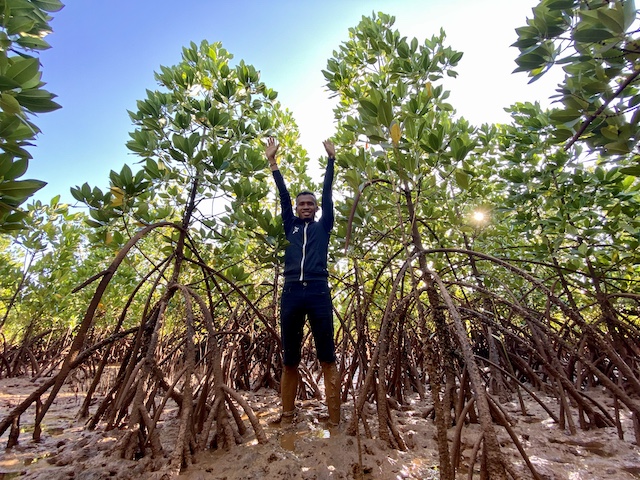 We're astonished how the Lord restores decimated lands and brings LIFE abundant! Please join us in praying that He would do the same in the hearts of the Eden planters and the surrounding villages!
New Hope in Christ…
Many of you have followed the lives of Josy and Ana over the last two decades. You've fervently joined us and many in prayer for Josy throughout his need for a kidney transplant, during his time in India when he was caught in a human trafficking ring, and praised God with us after his brother was a perfect donor match. The Lord has continued to use Josy and his life in powerful ways to break the taboo of Jesus in the village of Mahabana and to draw others to Christ. Josy and Ana have a heart to share the goodness of the Lord with others and do so in multiple ways. They have been visiting several villages outside of our city to encourage local believers and share Christ with the larger community. Because of your generous donations, Josy and Ana recently were able to distribute 47 Bibles to three different villages, Mahabana, included. In addition, a small church is currently under construction in a village where a church has never been before.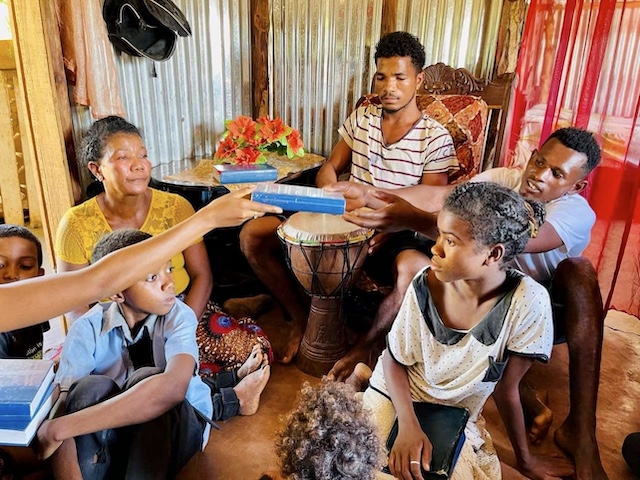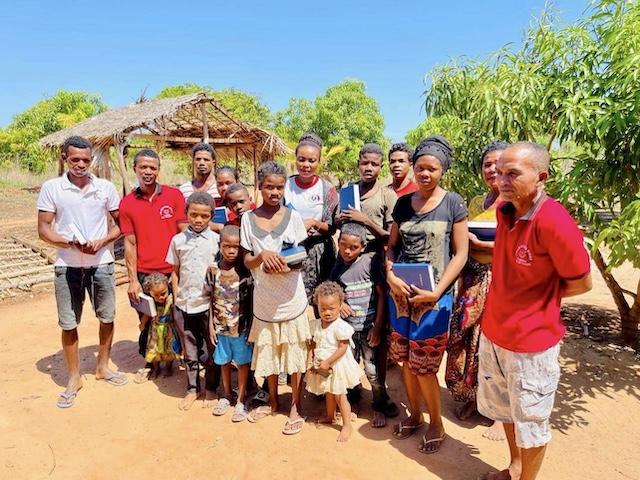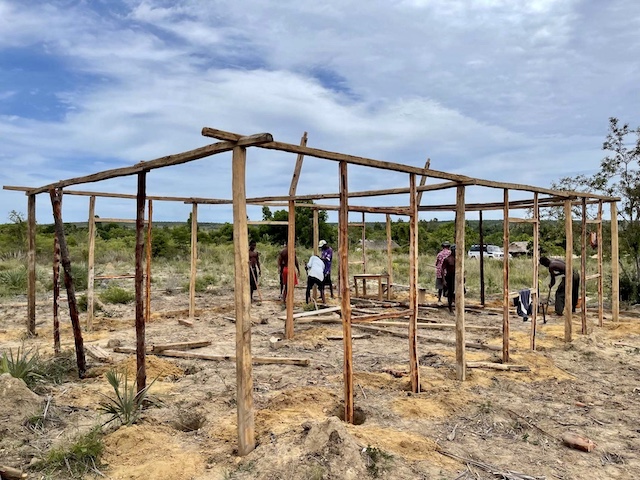 Under Attack…
After over a decade in full-time ministry, we have seen that the Lord is faithful, He is victorious, He is good… always. We've also seen that when the Lord is working in mighty ways and when He is using His people to share the Truth and Hope of Christ, that the enemy attacks– sometimes subtly, sometimes more overtly. We've learned over and over again that we don't need to be fearful but that we do need to ever be watchful, ever ready, and always in the Word and in prayer with our Heavenly Father.
Over the last few months, we in the USA and the team in Madagascar, have been experiencing multiple hardships/attacks. Repetitive illness, trauma, false accusations and lies, bandits, sabotage of the work, deeply ingrained corruption, multiple deaths, the murder of an employee, and most recently a horrific car accident involving Rota, the national director of the Sarobidy Maternity Center, and her family. We're so thankful for the Lord's merciful hand of protection as all six in the car, including their two-year old twins, walked away from the accident unscathed!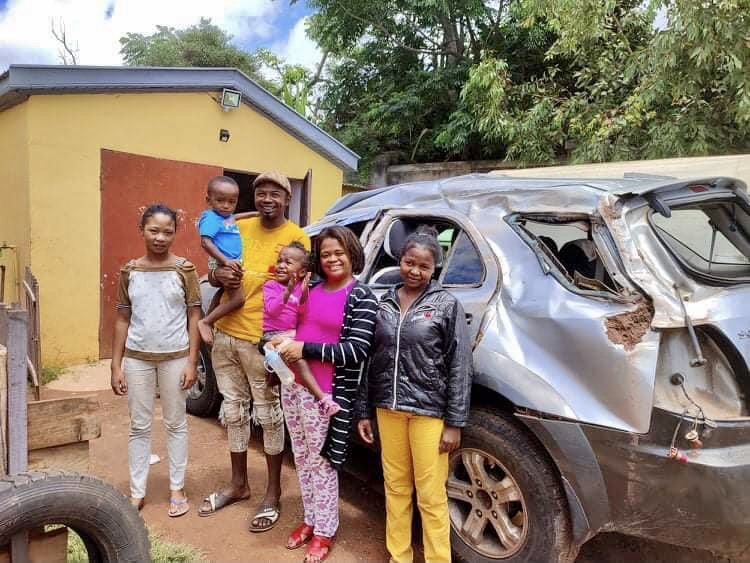 Would you join us and the team in Madagascar in praying against any and all attacks and curses that are intended for harm, for discouragement, for distraction. Would you pray with us that each of us would continue to unswervingly follow and serve Christ and that our lives would be a testimony to His great love.
Thank you for standing with us through your faithful partnership, both in prayer and finances. The ministry in Madagascar is far larger than any one of us– in the same way that the Lord has intricately designed birth to work, so has He designed His children to come together to serve and glorify Him. Thank you for joining our family and our Malagasy friends and teammates in the ministry that the Lord is doing on the great red island!

With love and gratitude,
Alissa, Jamie, Isabella, Eliana and Gavin
To read this newsletter in it's original format, click here.