It Takes a Village…
We often think of the remainder of this line as it takes a village to raise a child… this is indeed the case in Madagascar and we love this aspect of Malagasy community life.  This last year, we've been blessed and encouraged to find that it also takes a village to open a maternity center.
The community– both our Malagasy friends within Madagascar and internationally, our American friends living in the USA, the Philippines and Haiti all were vital to the renovating, furnishing, and the details that it entailed to undertake such a large task in such a short amount of time.
And so I want to recognize these individuals/churches/organizations as each were instrumental and all were used by God to be a blessing to us and the women enrolled in our programs at the Sarobidy Maternity Center.  So without further adieu….
First Baptist Church of Monterey (USA)– they took an end-of-the-year offering in 2012 and the large sum of money that was generously donated through this sweet congregation is what allowed the construction to begin and get us through the first 5 months of renovations and purchasing of supplies
Didier (Madagascar)– the  meticulous general contractor and overall handyman for the maternity center that started and finished with us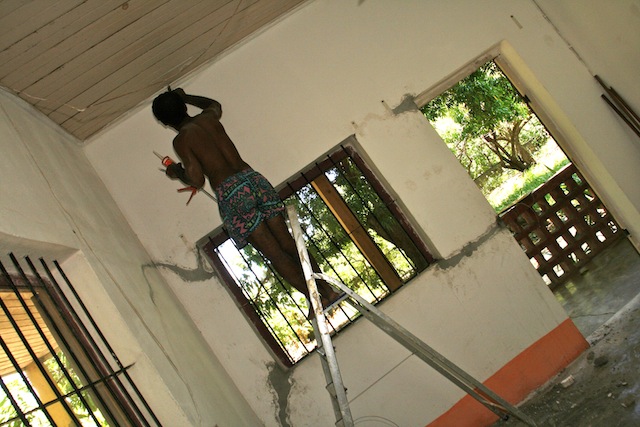 Desy, Tian, and Lala (Madagascar)– the awesome cement crew who made the house physically safe to occupy– think rotting supporting beams and entire walls ripping away from adjoining walls.  These three sometimes worked really long hours to make deadlines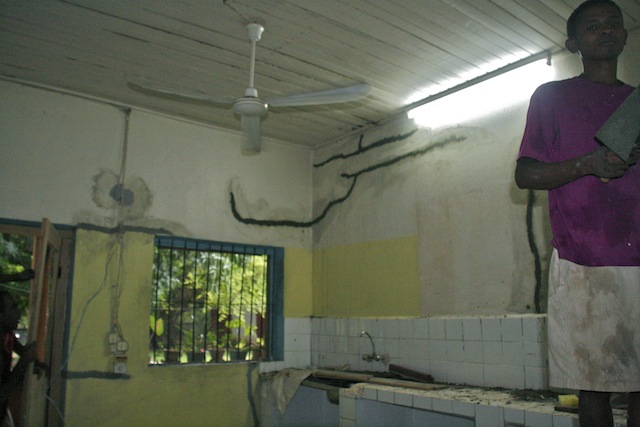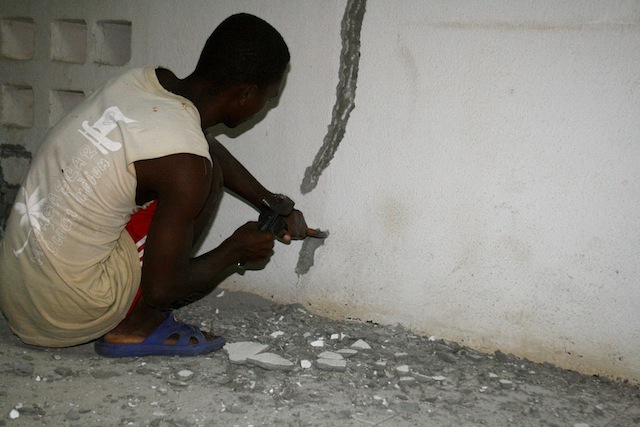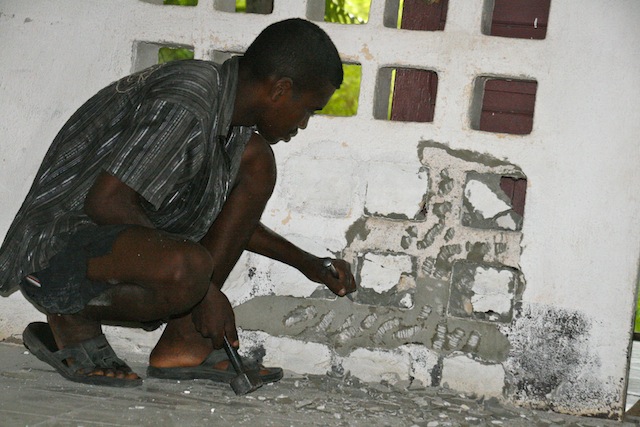 Vicki Penwell and Mercy in Action (Philippines)– who shared the forms they use for patient records as well as their policies and procedures so that I didn't have to reinvent the wheel over and over again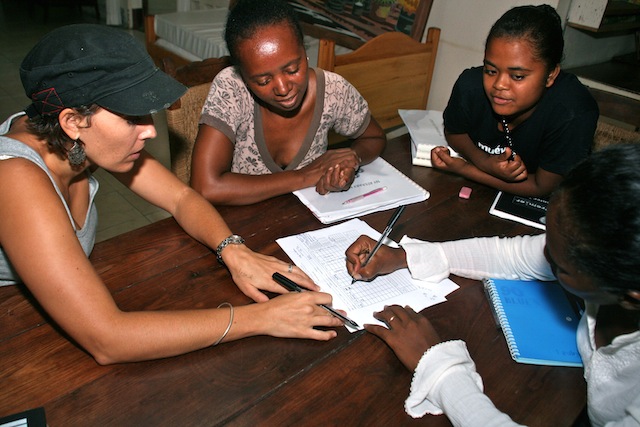 Beth McHoul and Heartline Ministries (Haiti)– who generously shared their 30+ powerpoint presentations that they use in their prenatal, postpartum and child development education classes, again so I didn't have to reinvent the wheel from scratch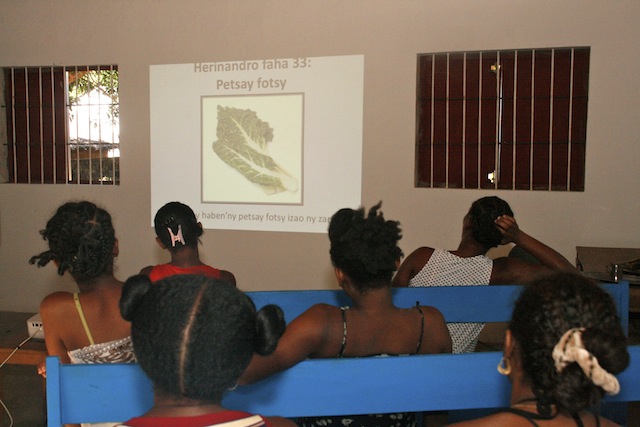 Francisca (Madagascar)– who graciously translated all of these documents, presentations, and countless other documents necessary for the maternity center and the government in both Malagasy and French
Mamisoa (Madagascar)– the pastor's wife at our church who works in the Malagasy government and worked endlessly (and continues to do so) to guide us in how to legally go about this crazy process
Jojo (Madagascar)– a friend and lawyer who led us in navigating the district government offices in order to apply for and obtain the appropriate paperwork for the maternity center
Germaine (Madagascar)– who has and continues to criss-crosse all over the capital city of Antananarivo , visiting different offices of the minister of health, populations, water and forestry, hospitals and the medical university in order to get my midwifery license recognized by the Malagasy government as well as all the appropriate paperwork to legally open the maternity center
Pastor Tovo and Nirina (Madagascar)– who sit on the Malagasy national NGO board of Eden Projects under which the Sarobidy Maternity Center is legally opened
Neal and Danielle Carlstrom (USA)– future teammates (we're so excited about this!!) who collected donated sheets and towels from a hotel in the USA for the maternity center as well as tons of baby clothes from friends in order to give each new mama and her baby a newborn layette gift and Neal who allowed his luggage to be weighed down with these items when he came to Madagascar in June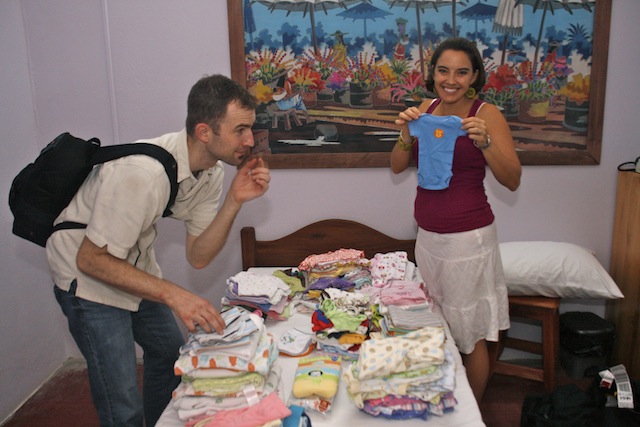 Megan Langer and her non-proft 31:20 (USA)– who also collected new and used baby clothes, hats and blankets for the newborn layette gift as well as sponsored a very successful clothing auction fundraiser for the Sarobidy Maternity Center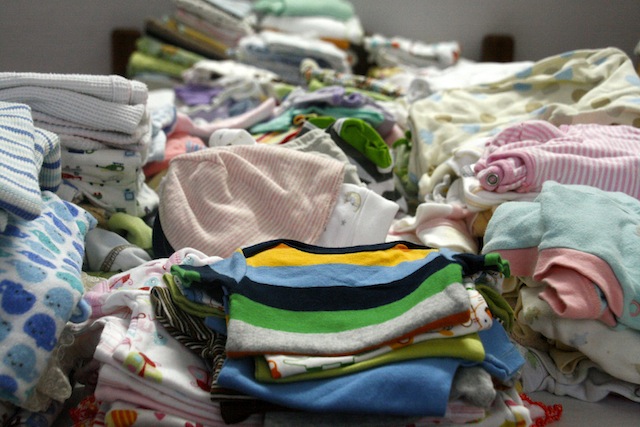 Indian Businessman (Madagascar)– we never did get his name but he donated all three mattresses for the beds– this was an amazing gesture from this Muslim man!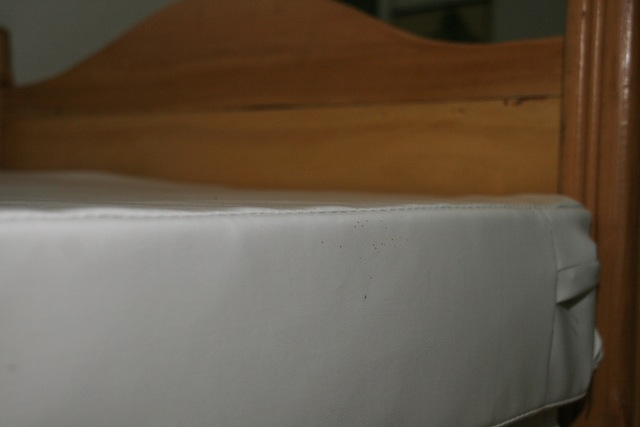 Jeff and Rebecca Derry-Dorland (USA)– these two came to Madagascar for a 4-week vision trip and were very gracious in bringing over tons of supplies, including but not limited to a weed-wacker for the property, prenatal and birth supplies and educational materials.  Rebecca helped me train the Sarobidy staff while Jeff rewired the ENTIRE house, grounding all electrical currents, making it safe electrically because generally it's not a good thing when someone gets electrocuted with 220v, and he did all of this while training Didier and 5 other young men on the basics and safe electrical practice.  Total awesomeness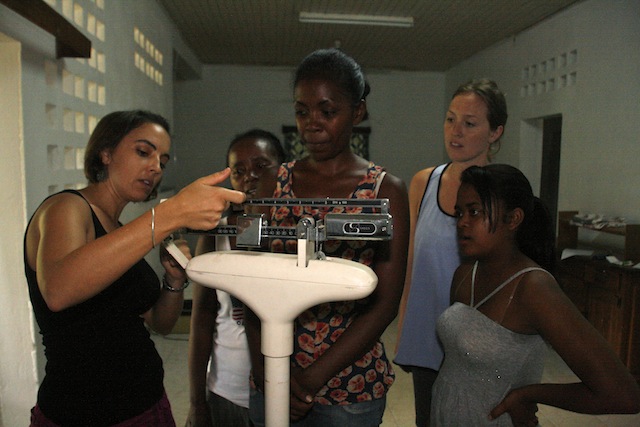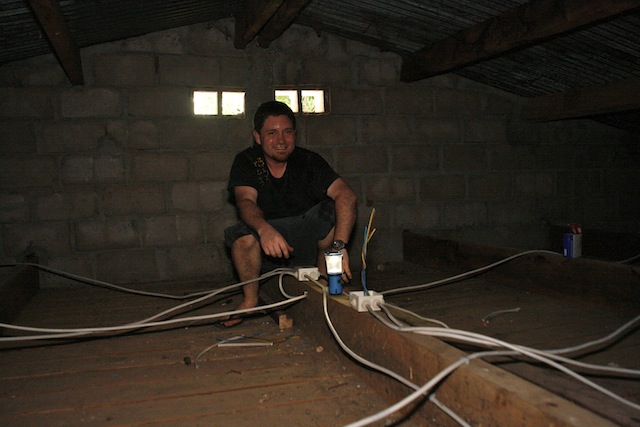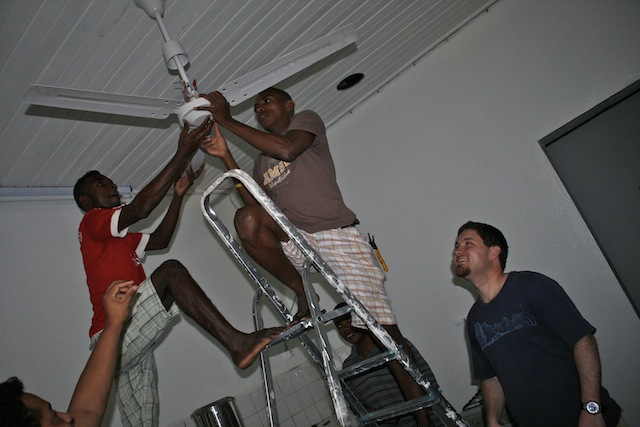 Eight of the Eden Projects crew– Paquerette, Letovo, Mamitiana, Eugenie, Litcho, Sitraka, Marila,and  Zavimana (Madagascar)– who helped prep and paint, demolish and clean and who did so with willing and servant hearts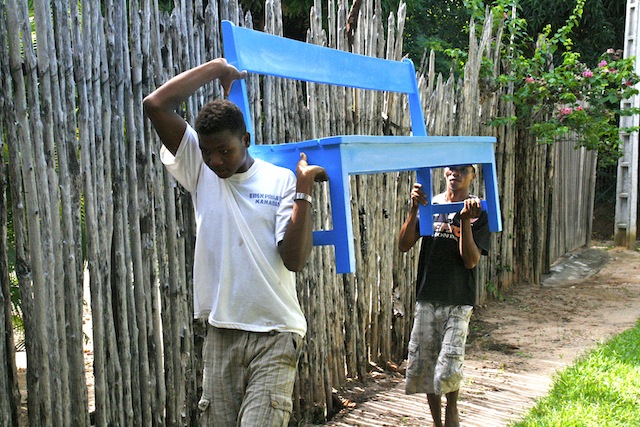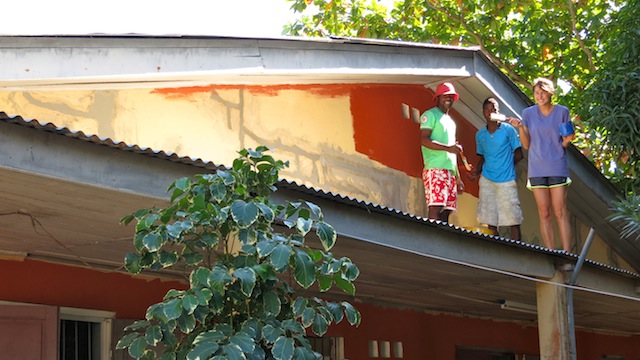 Dr. Candide (Madagascar)– who has agreed to be our back-up physician and who generously donated an upright adult scale to the center (left in picture below)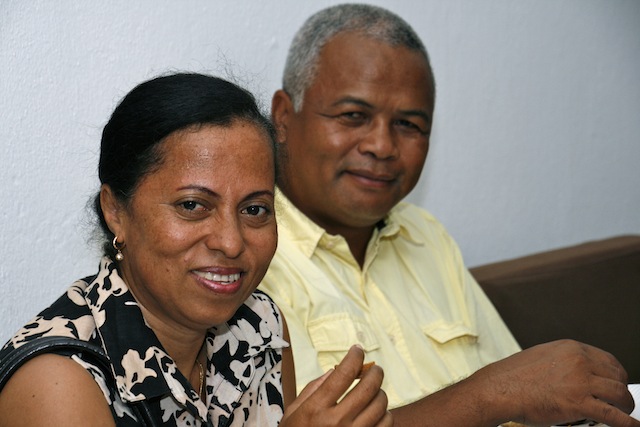 Dr. Heuric (Madagascar)– a friend and the director of the large Lutheran Hospital in our city who has agreed to receive our women in the event of an emergency during deliveries (right in picture above)
Vitamin Angels (USA)– an organization that awarded the maternity center a large grant for enough vitamins for 285 women for an entire 12 months– that's something like 104,000 vitamins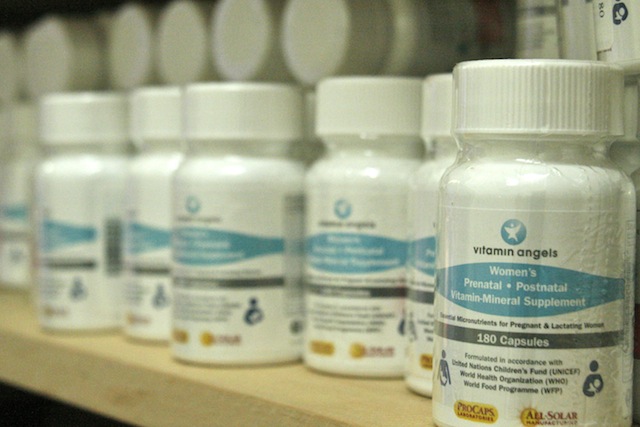 Russ and Kay Howell, Vic and Cecily Stewart, and Westmont students, Katie Mukai, Taylor Jashinsky, Hannah Ryan and John Unzueta (USA)–who brought out half of all those 104,000 vitamins!  These eight also brought out more medical supplies as well as the necessary painting supplies– rollers, brushes, screens, caulking, etc, etc, etc, to paint the house!  And… they partnered with the Malagasy team above to paint the entire outside of the Sarobidy Maternity Center and the students raised the money to cover this project.  More awesomeness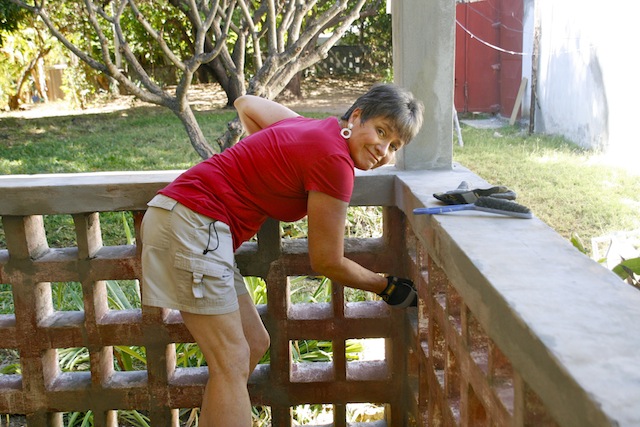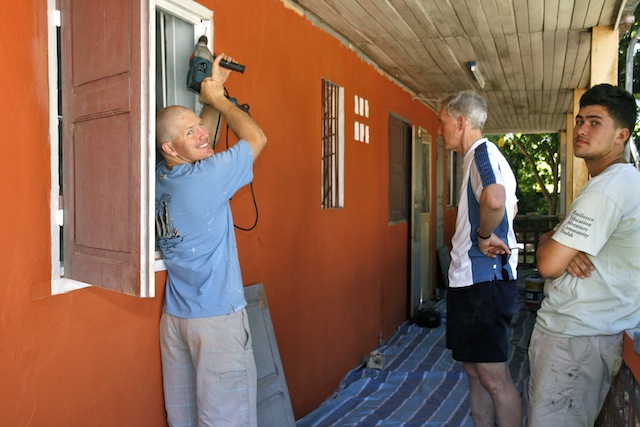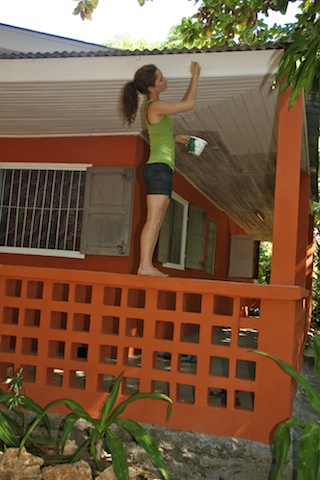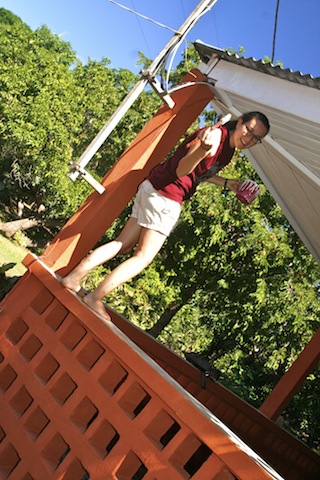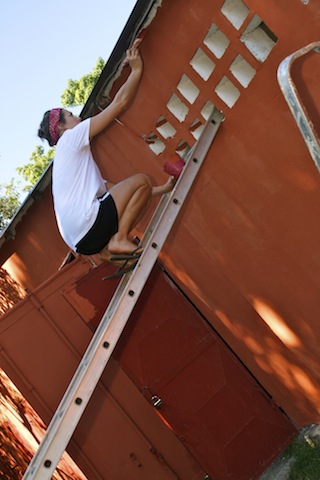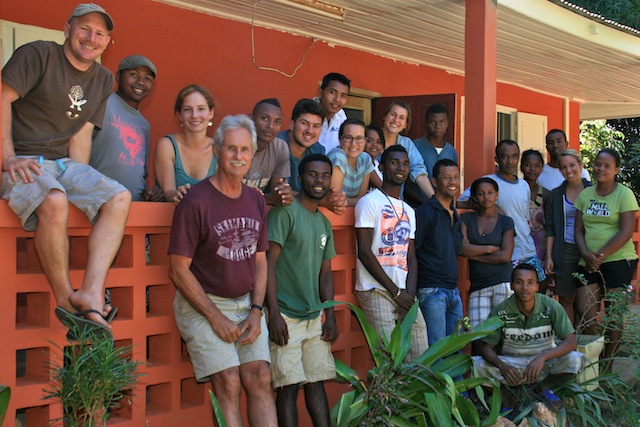 Craig and Sue Wuertz (USA)– these two are good people– they're also my folks.  They have been the continual receiving crew of all of these supplies that I've ordered as well as the storage shed for all the aforementioned supplies before they've been brought out to Madagascar
Debbie Crawford (USA)– who brought out a whole suitcase of vitamins awarded by Vitamin Angels
Steve Fitch (USA)– who likes to refer himself as our perpetual "mule" because whenever he makes a trip to Madagascar for Eden Projects we always load him up with supplies, educational materials, vitamins and the like to stuff in his suitcases.  He's also the guy who got an awesome grant awarded to the maternity center as well as the hands in the dirt training program
First Fruit Inc (USA)– the folks that awarded the above-stated awesome grant
Randria and Lejean (Madagascar)– these guys have made the grounds of the maternity center beautiful with the planting of grass and new plants, quenching the unrelenting thirst of these said plants and always tending to the property
Syd and Dick Bush (USA)– who purchased 6 twin sheet sets for the beds of the maternity center
Hannah Williams (USA)– who designed a beautiful logo for the maternity center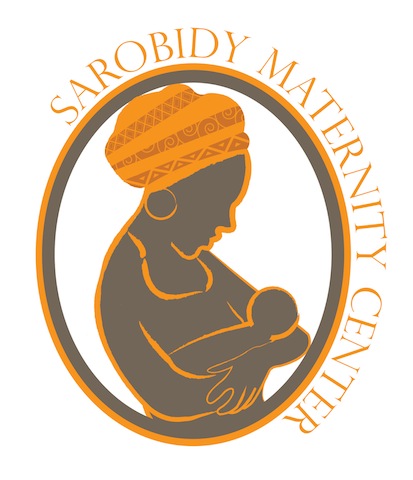 Tiana and Zita (Madagascar)– these close friends sacrificially served over and over again through helping us paint the inside and outside of the house, making and continuing to make all the necessary photocopies of charts and educational materials, as well as painting the Sarobidy Maternity Center official sign (Centre Sarobidy in Malagasy)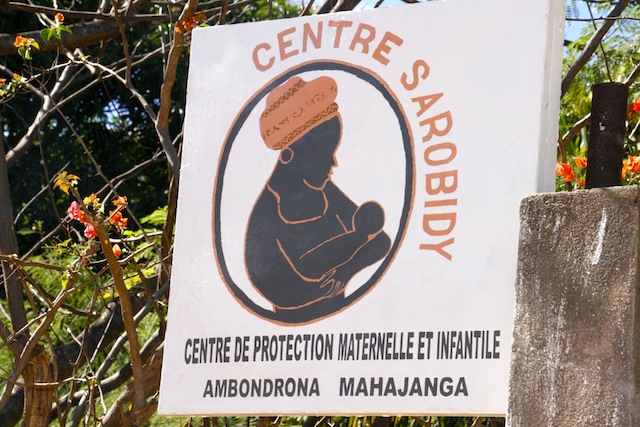 Dina, Josue and Andry (Madagascar)– more close friends that time and again helped us paint the inside and outside of the house as well as the education room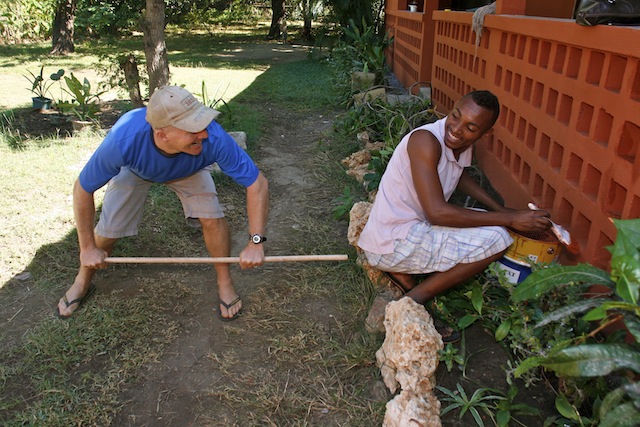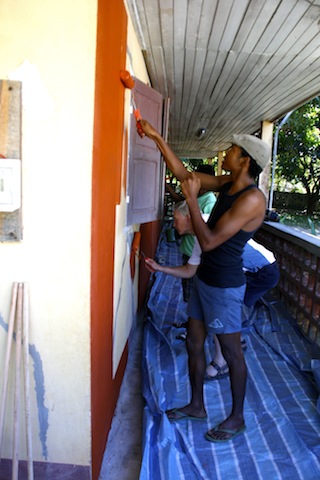 Adel (Madagascar)– this sweet woman is a total gem, she's stepped in over and over again to help where needed (like stretching the hand-painted batik that we were framing) and consistently did and continues to do the behind-the-scenes clean-up of all the projects and programs as well as plays cars and trucks with Gavin in the sand outside while Jamie and I work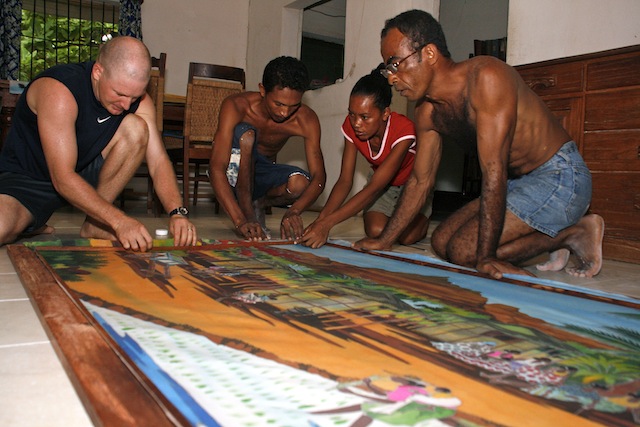 Shana Barnett and Heritage Foursquare Church (USA)– who hand-knit baby blankets and 400+ baby hats to give away as part of the newborn layette gift and who prayed over each of these precious items and the babies who would receive them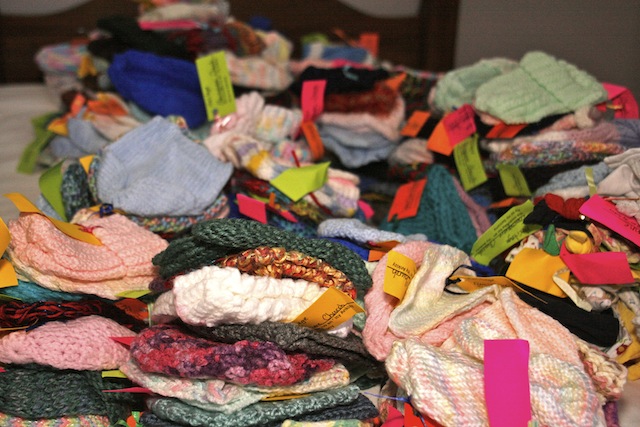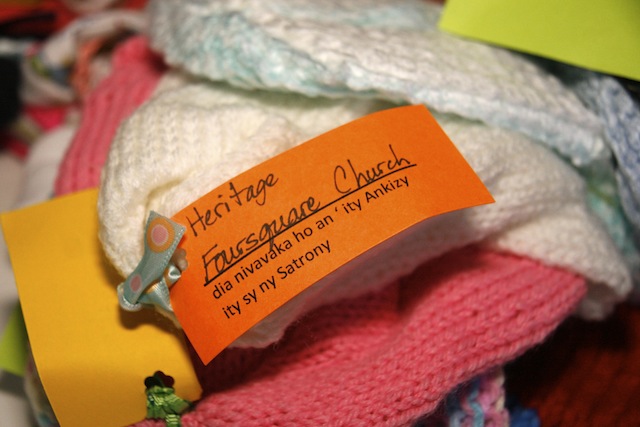 Pat Flory (USA)– who also hand-knit baby hats and baby sweaters for these new little ones in our midst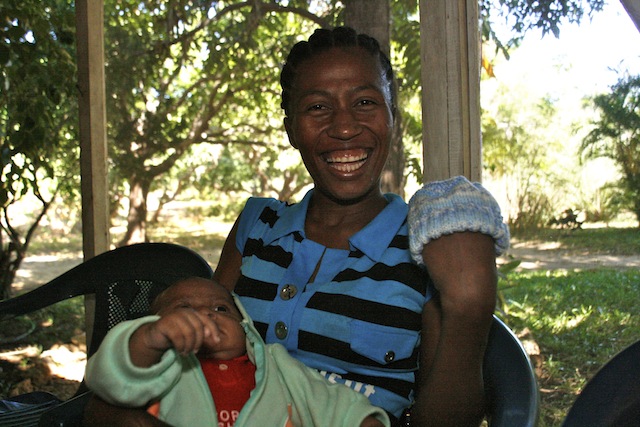 All the individuals– you know who you are (USA)– who have generously donated their financial resources so that the work can continue and the women can be served through the Sarobidy Maternity Center
Rota, Emilienne and Hoby (Madagascar)– these three ladies are the heart and staff of the maternity center.  They worked long hours as I trained them to take vital signs, learned patient forms and charting, learned the powerpoint presentations and how to teach them, as well as worked endless hours in scraping, cleaning, prepping and painting right alongside of Jamie and I.  We have spent hours in prayer with these ladies for the maternity center, for the women enrolled in our programs and they have embodied the work that Christ has called us to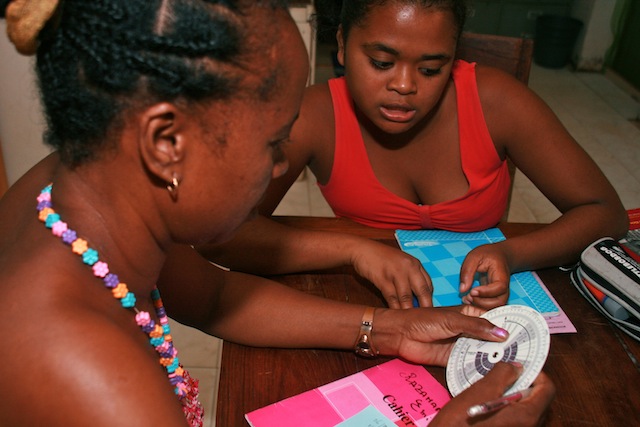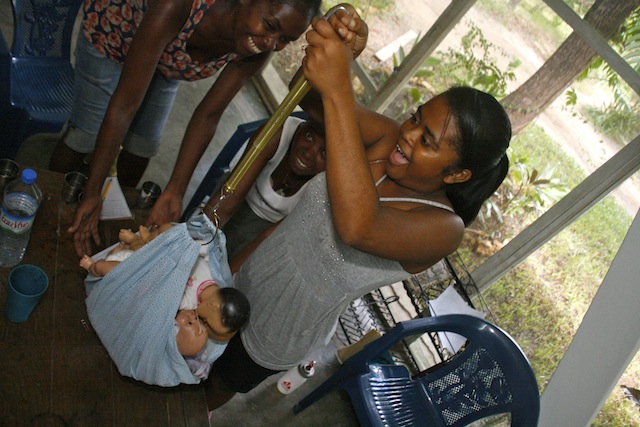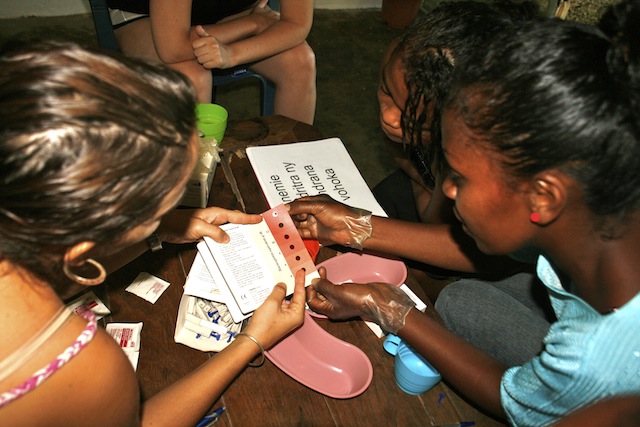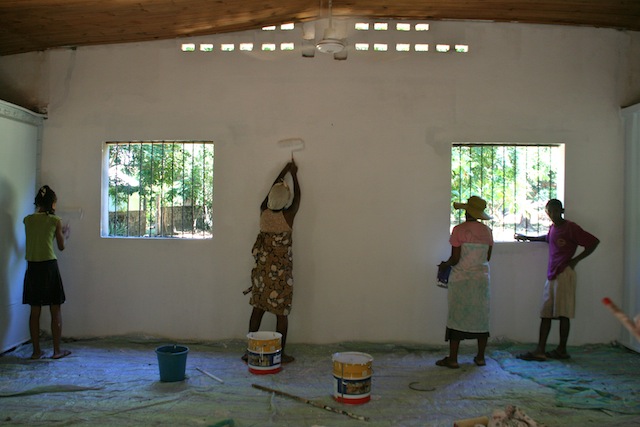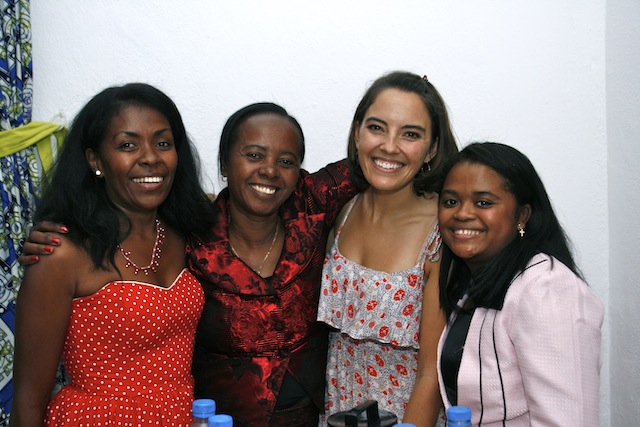 Last but not least, we couldn't have done it without these 2 crazy girls who loved to help, even when it meant that as much paint got on them as did on the walls…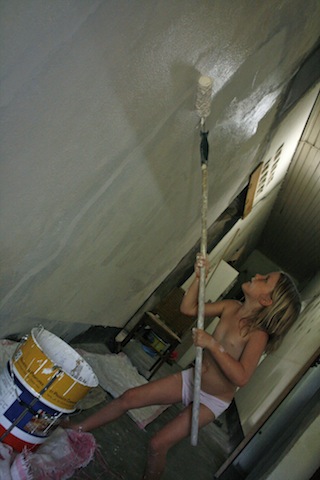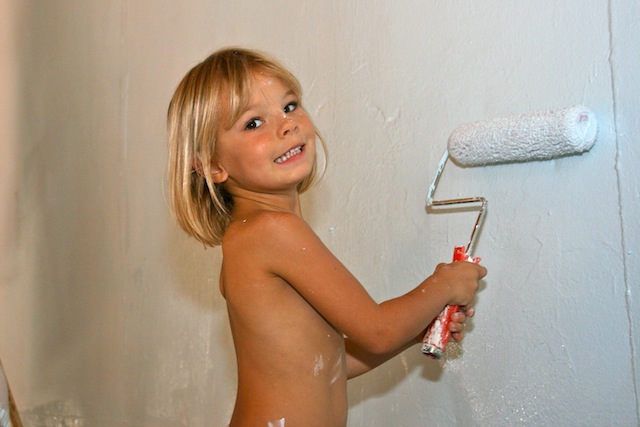 and then of course, the little guy who loved to "supervise"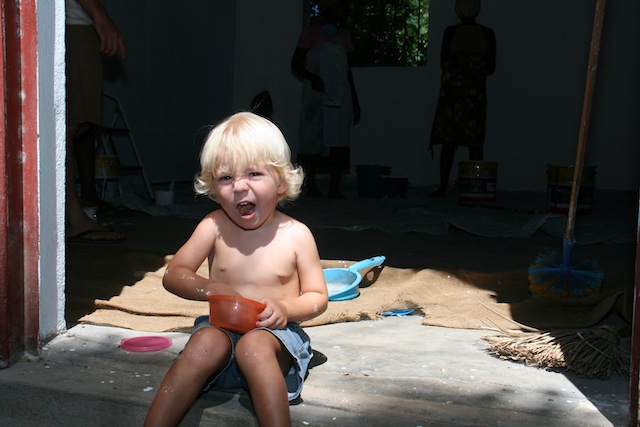 After all of that I feel like I should've been at a red-carpet event and just gave my "thank you" speech… but honestly, God has been so incredibly gracious and generous and His people have responded over and over again.  We're so thankful for all of our Malagasy and American friends who came alongside of us with this God-inspired dream– it certainly took a village to open the Sarobidy Maternity Center and we're so thankful to be partnering with such wonderful community!