Many Hands… (and pictures!)
Many Hands…
It's simply amazing to witness the many hands of the numerous talented, passionate and gifted people that the Lord has brought together to accomplish so much here in our little corner of Madagascar.  In doing so, the Lord has woven our lives together from various backgrounds and nationalities, and as such, has strengthened the strand that brings us together to serve Him and the people on the Red Island.
Here are treasured images spanned over two days at the Sarobidy Center…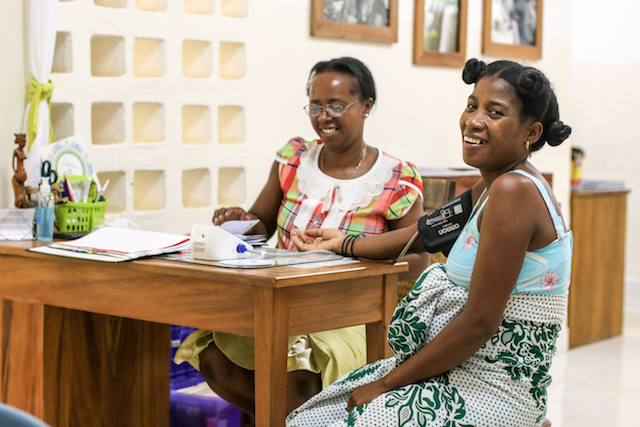 Maman'i Aby taking vital signs during prenatal day.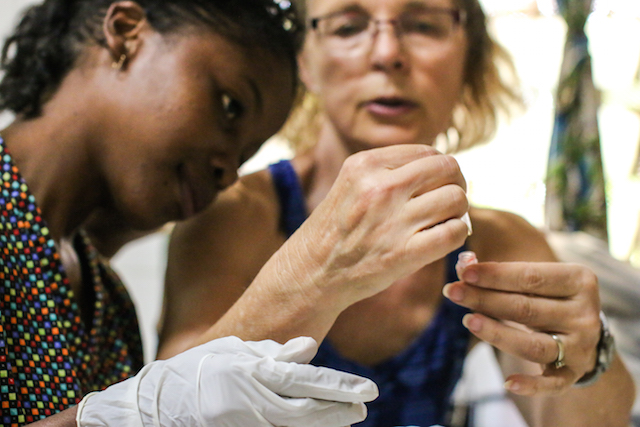 Linda (teammate, Rachel's mom) teaching midwifery staff how to perform Hepatitis B testing in our lab.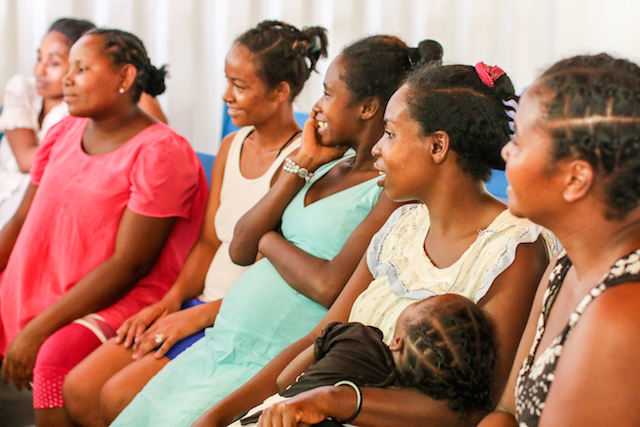 Sarobidy Creations artisans starting their new sewing course.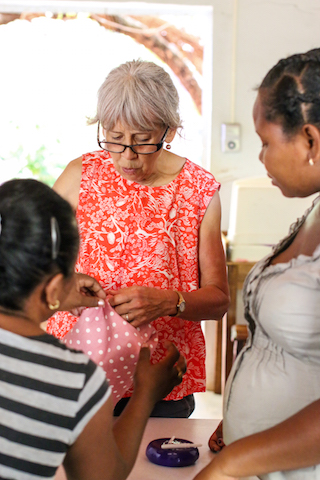 Nancy (teammate, Josh's mom) teaching Sarobidy Creations artisans how to sew.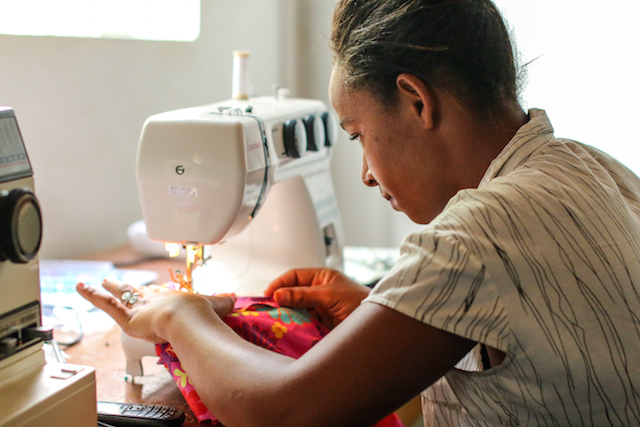 Artisan Minah sewing a little girls dress as she gets a handle on this newly acquired skill.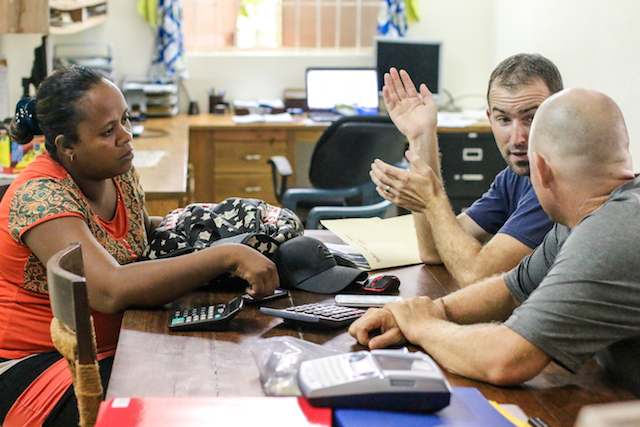 Jamie, Neal and Paquerette talking dry deciduous reforestation logistics for Eden Projects.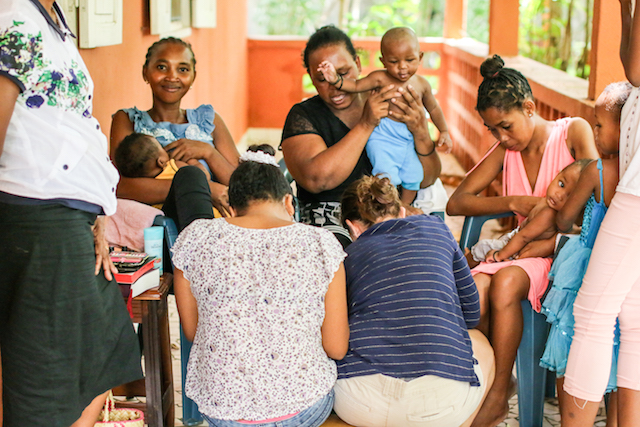 Three mamas, with their chubby breastfed babies graduated and enjoy a foot washing ceremony followed by pedicures from midwives Rota and Danielle.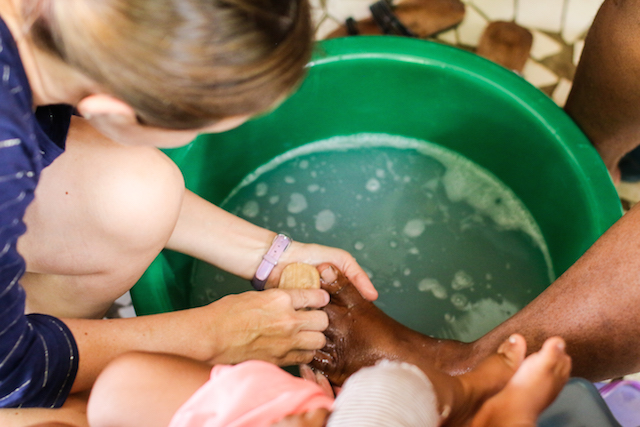 With mostly dirt roads in Mahajanga, feet here are troopers– often dirty and calloused and women are typically embarrassed by them. All the more powerful when our midwives wash their feet and retell the story of how Christ washed the feet of His disciples.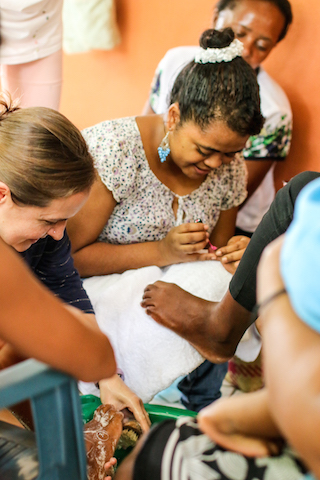 Lavishing these clean feet with fresh pink nail polish!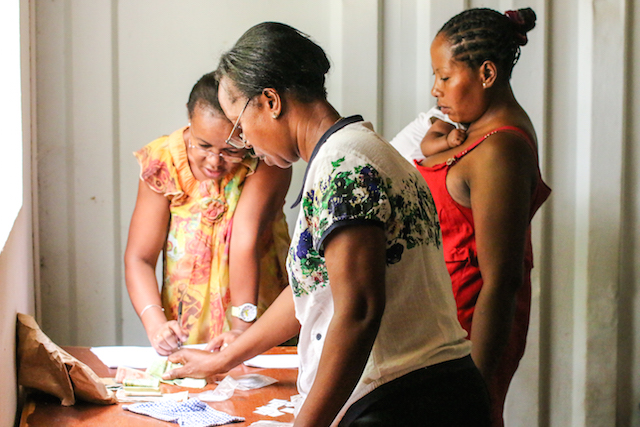 Maman'i Aby and Rhozes distributing tickets for the Sarobidy Kitchen feeding program for the pregnant and postpartum moms at the maternity center.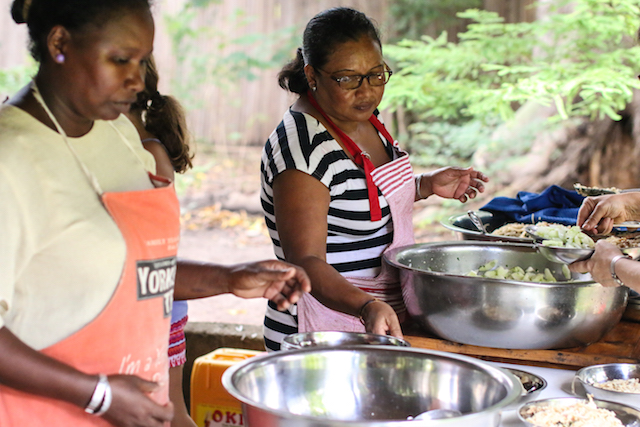 Sarobidy Kitchen cooks, Liva and Evelyn serve up a healthy and delicious hot meal to the mamas.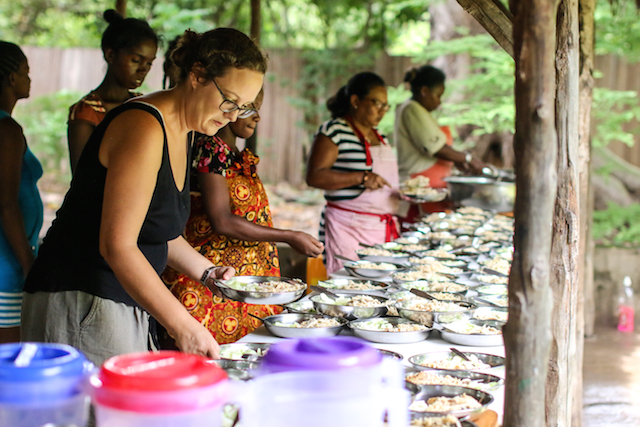 Rachel handing out plates of food at the Sarobidy Kitchen.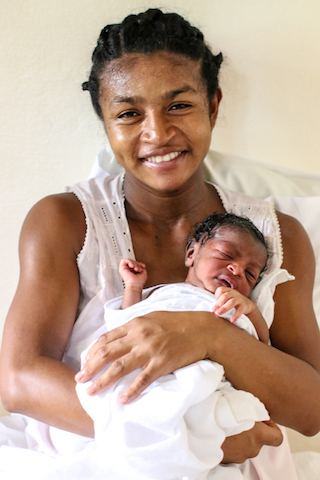 New mama Domoina rests and bonds with her baby boy in the postpartum room after delivering the night before at the maternity center.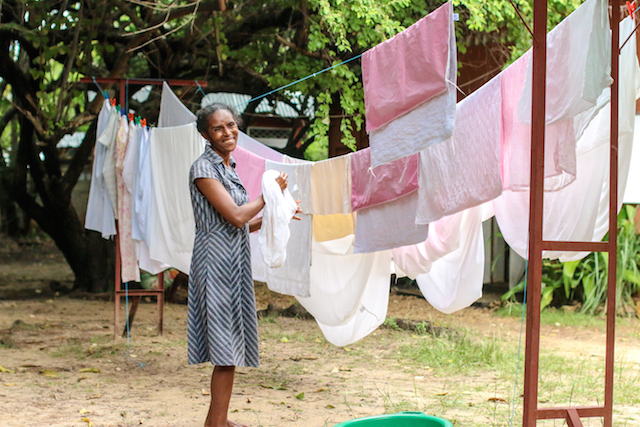 Hanging up laundry from the birth.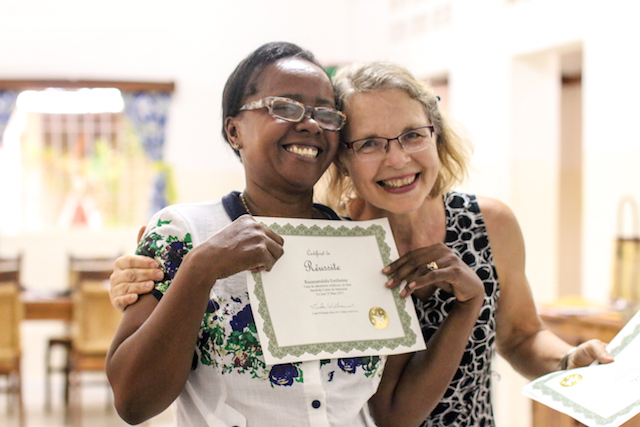 Linda handing out certificates of completion for the laboratory training for our Malagasy staff.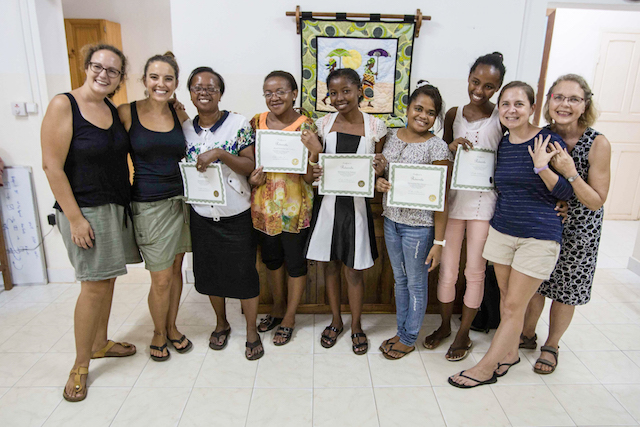 Our Sarobidy Maternity laboratory graduates are proficient in performing HIV, Syphilis, Gonorrhea, Chlamydia, Hemoglobin, Hematocrit, Hepatitis B, Blood Typing, Malaria, Urinanalysis, and Blood Glucose testing! Thanks Linda!!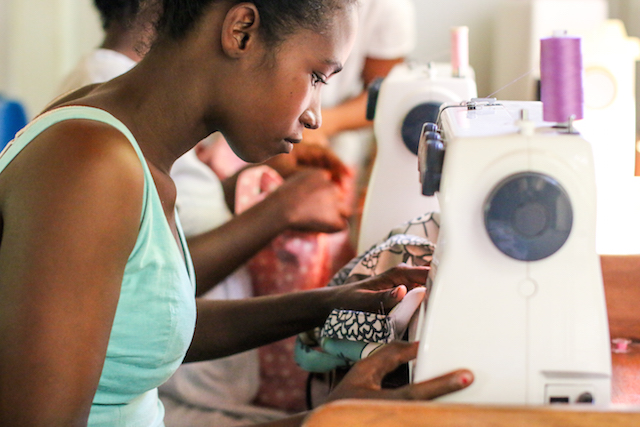 Though Zalestiny doesn't know how to read or write her name… she now knows how to sew– just another skill she's added to her repertoire of making beautiful handcrafted designs with Sarobidy Creations.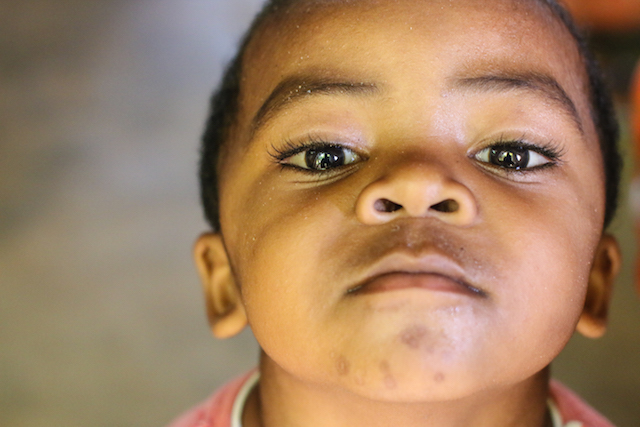 Beautiful Marcello… this little dude is 3 and the son of Minah, a Sarobidy Maternity Center graduate and a current Sarobidy Creations artisan.  Adele lovingly watches Marcello and the other young children of our artisans as their mamas work.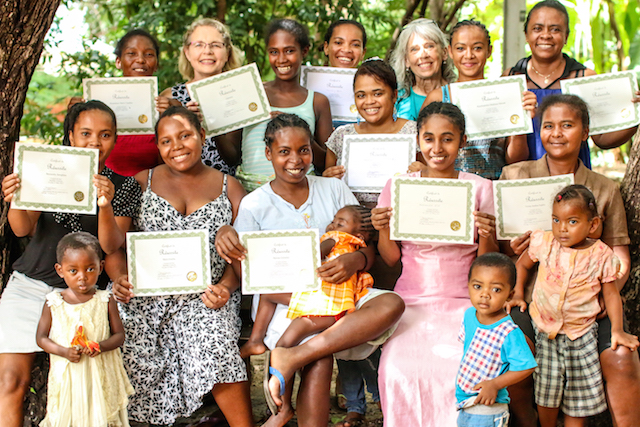 Sarobidy Creations Artisans proudly display their sewing certificates! Thanks Linda and Nancy!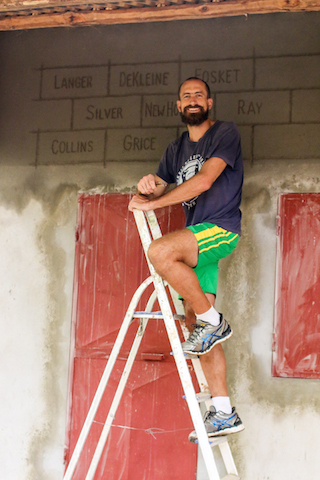 Teammate and artist Kyle etching donor names into the cement of the newly constructed maternal waiting home! If YOU were one of the generous donors, be on the lookout for your picture by email soon!
Eden Projects employee and site manager Letovo heading out the gate of the Sarobidy Center to one of the Eden planting sites.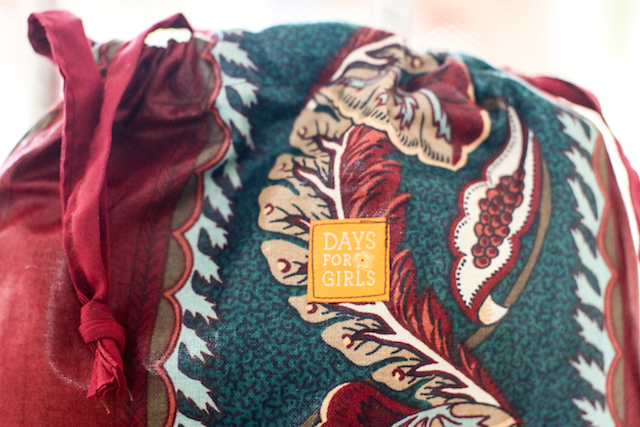 Days for Girls postpartum kit given to each new mom.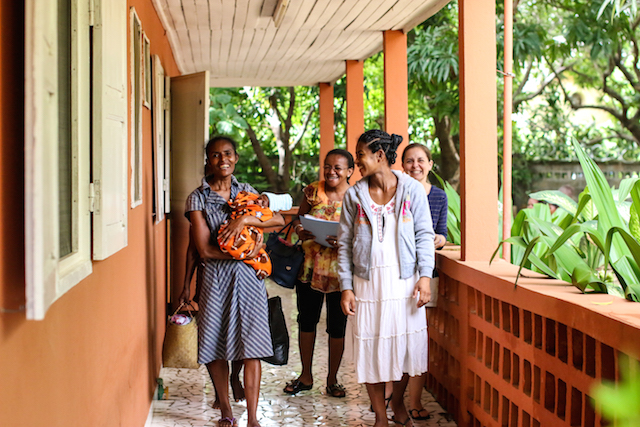 Three generations– proud grandma, new mom Domoina, and newborn son heading home!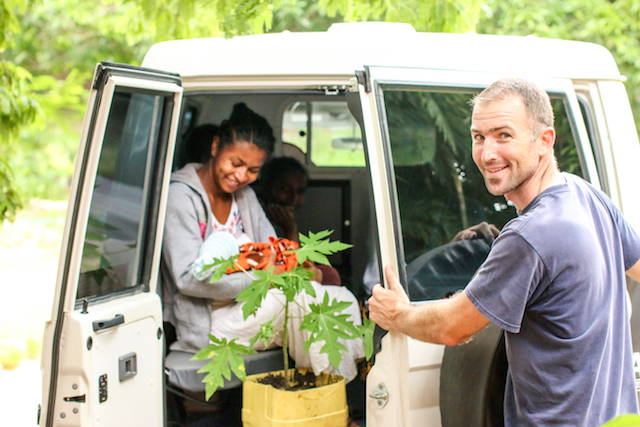 Every new mom receives a fruit-bearing tree to plant in her yard (atop the placenta) and an ambulance ride home! Neal is our legit EMT/all-knowing ambulance dude.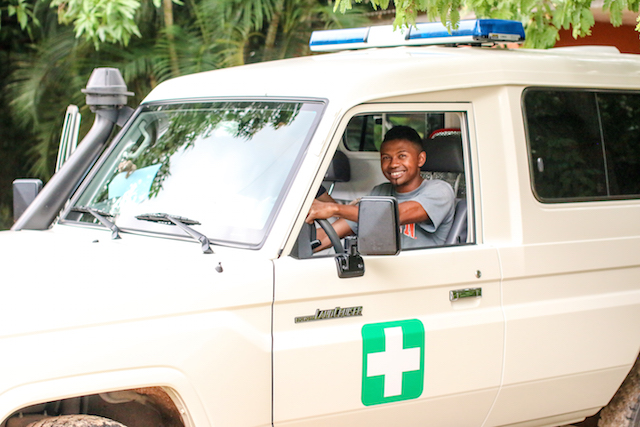 Andry– mechanic, handy-man and ambulance driver taking Domoina and her new little family home from the Sarobidy Maternity Center.
As you can see, there are many, many hands that make this ministry possible here on the ground… and these were just some of the folks at the Sarobidy Center over just two days! This doesn't include The Eden Projects managers and employees up and down the coast and in remote villages. This doesn't include the guards or the administrative team at the maternity center nor does it include the administrative, logistical and government liaison team in the capital city… or the missionary team that are here to homeschool our kids or support and aid in the growth of the Sarobidy Maternity Center, Sarobidy Creations, and Eden Projects! We are beyond privileged to see the Hand of God through the many many hands that He has brought together for the ministry that He is doing in our midst!
Meet Paquerette…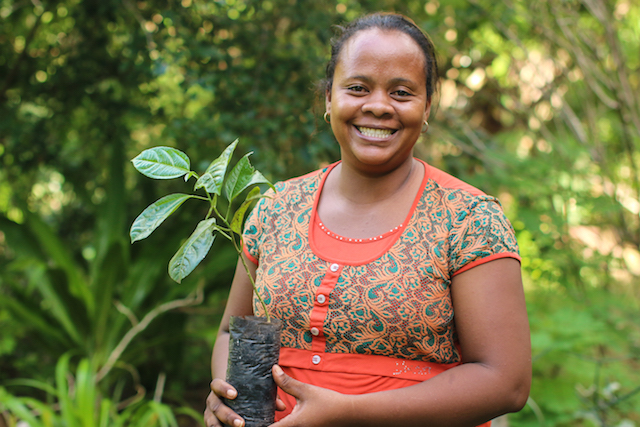 Paquerette is the Director for the dry deciduous work of Eden Projects. When Jamie and his family moved to our city of Mahajanga when he was 10 years old, Paquerette wasn't even born!  She's the second youngest of ELEVEN children and grew up just up the road from Jamie. In fact, many of Paquerette's older siblings were good friends with Jamie and his sisters as they grew up together through the many years.
As a child, Paquerette loved caring for and tending to the flowers around her parent's small home. As she grew, Paquerette became more aware of the vanishing forest within Madagascar and with this knowledge, became more passionate about making a difference for her country. This passion led her to pursue an Environment Degree at the local University and later write her thesis on the regeneration of the endemic species of the northwest region of Madagascar.
One afternoon in January 2012, Jamie and I were returning from town when we met Paquerette on the road. The last time we had seen her she was still a child, and now standing before us, she was a young women at the age of 22. As we caught up with one another she shared about her studies at University and immediately Jamie and I gave each other that raised-eyebrow-knowing-but-not-saying-a-word-look. You see at that time, Eden Projects was focused exclusively on mangroves but we knew the future would include dry deciduous work. But where in the world do we find an experienced, trusted, knowledgeable and passionate person with a University degree in the exact same forest and region that we're hoping to restore? Apparently on the side of the road with a young lady who Jamie has known since birth! And undoubtedly God smiled!
Paquerette began an internship with Jamie as the two started to experiment with dry deciduous seedlings in our backyard!  Eight months later, Paquerette received her University Diploma in a very specialized field of study.
Fast forward more than five years. Paquerette has been pivotal in launching Eden Project's dry deciduous work that now includes six sites in our region, including formal partnerships with the National Parks of Madagascar and the Minister of Water and Forestry– both who often call seeking counsel and assistance from Paquerette and the Eden Projects team! Paquerette is a champion in her field– she leads with passion and purpose and is a force to be reckoned with both in the field as well as the government offices, speaking truth and standing for justice. She's an educator to those on her team, in the villages where Eden works and to young school-age children that come to the nursery for field trips from the local schools. She is dedicated to the work of Eden and the restoration of her beloved country and is ingenious in the way she approaches this mountainous task! She is a gift.
We praise God for Paquerette and how He has directed her life and brought her to Eden Projects! We praise Him for her marriage to Haja and their two little boys, Cesar (2) and Aaron (9 months), both Sarobidy Maternity Center babes! Paquerette rejoices that she was chosen by God to do this work– as do we! When asked how we can pray for her, Paquerette requested that we pray for continued growth in her personal walk with the Lord. Would you pray with us for Paquerette in this way?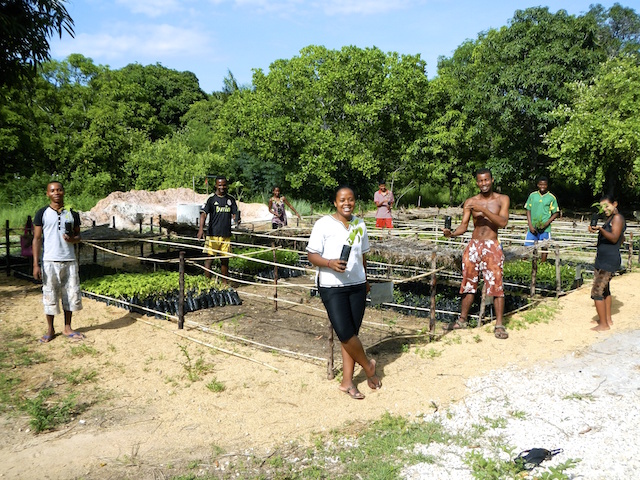 *Story and prayer request shared with permission*
Housing Needed in the USA!!
We're scheduled for an upcoming home assignment in the fall of this year. In the past, we've always stayed with Alissa's parents however we're keenly aware of the changing needs of our family as the years pass. With that said, we're looking for furnished housing in Santa Barbara for the months of October through mid-December. If you have any leads for this, please email us and please feel free to share with those in your circles! If you know the housing/pricing market in Santa Barbara… you know what a massive prayer request this is too! 🙂
We thank the Lord for the many hands of each of YOU– for those of you who lift your hands in fervent prayer for the ministry, the Malagasy and our family, for those who whose hands work hard to generously and graciously give of your finances to further the ministry, and for those of you who have and will come to offer your hands of service here in our midst!
With love and gratitude,
Alissa, Jamie, Isabella, Eliana and Gavin