Navigating New Waters…
Like each of you and most of the rest of the world, we are navigating new waters here in Madagascar. March 20th marked the first confirmed case of COVID-19 on the island. In the week prior to this first documented case, we saw the writing on the wall and began making plans and preparations for COVID to hit Madagascar with its full force.
Though we certainly haven't experienced a pandemic such as COVID-19, we have experienced various infectious disease epidemics, civil unrest, looting, blocked borders, political instability, shortages of fuel, food, medications and supplies and an increased rate of crime when times become increasingly tough on this island nation.
With the knowledge that borders would soon be closed and uncertain whether this would include the importation of food, supplies and medications, we began to purchase extra reserves for the ministries, employees and our family. We purchased disinfecting supplies, fueled our cars, filled our gas bottles for cooking, charged battery packs and purchased drums of additional fuel for our generator and vehicles. With the expectation that prices would drastically increase and people in our community would struggle to feed their families, we stocked up on multiple 50kg bags of rice and beans should we need to distribute them in the coming months. During that week prior to the announcement, we created and presented an in-service training for all the midwives, staff and guards of the Sarobidy Maternity Center as well as the leaders and key staff of Eden Projects. We taught a modified version of this lesson to the women within the Sarobidy Maternity Center programs.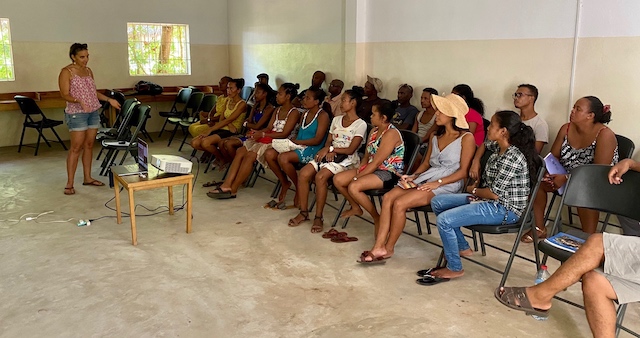 And then March 20th came along with the announcement of COVID within the borders of Madagascar. Schools across the island immediately closed, shelter-in-place and curfew orders ensued, flights were suspended and all roads in and out of the capital city closed. With only one road out of our city, we're officially locked in. We made drastic changes to our prenatal, postpartum and family planning programs as well as to the work of Eden Projects within our city.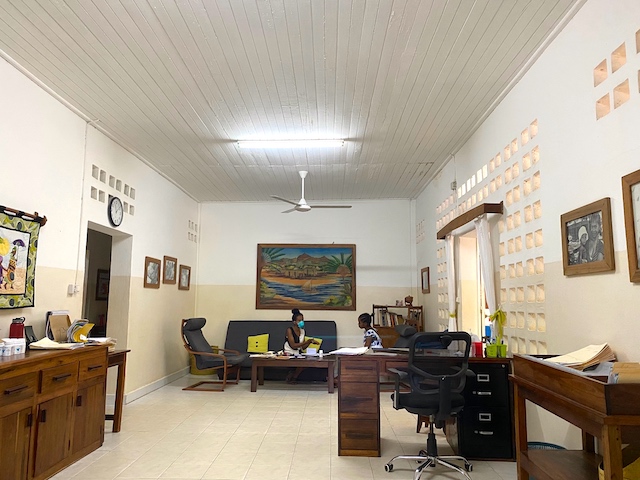 The alterations to our programs came after long discussions and considerations with the leaders to whom we report as well as the leaders who report to us. Though greatly altered, the work continues in newly modified ways and ALL employees with Eden Projects and the Sarobidy Maternity Center continue to receive their monthly income, health benefits and retirement during the uncertainty of these COVID-19 days. THANK YOU to all who generously partner with the work of the Sarobidy Maternity Centerand Eden Projects which ensures that these employees won't go without wages to provide for their families!
Two sides of the COVID-coin…
There appears that there's two sides of the COVID-19 coin here in Madagascar…. on the one side are those who are fearful and who are heeding to the new regulations and warnings. On the other side are those who are in absolute denial or truly don't know the realities of the staggering numbers that are occurring in other parts of the world.
As the days march on, the Maternity Center staff and Eden Projects leaders are attempting to address both sides of the fear/denial coin through education. Signs about COVID have been posted for all to see, hand-washing stations have been initiated and supplies and teaching aids have been sent to remote villages where Eden Projects work.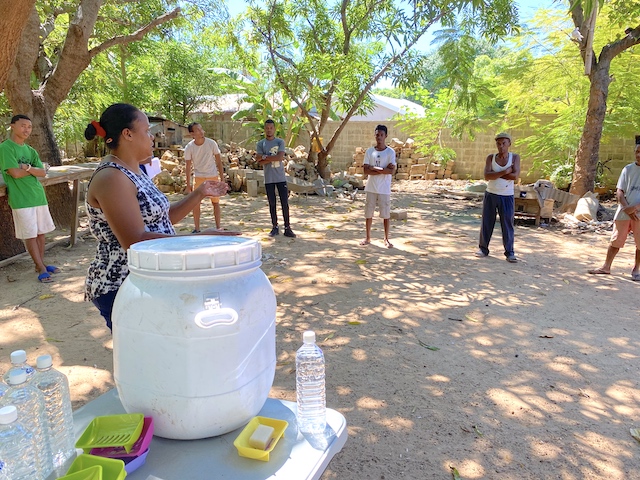 Postpartum home visits are occurring in the controlled environment of our ambulance and one-on-one education is taking place with new moms.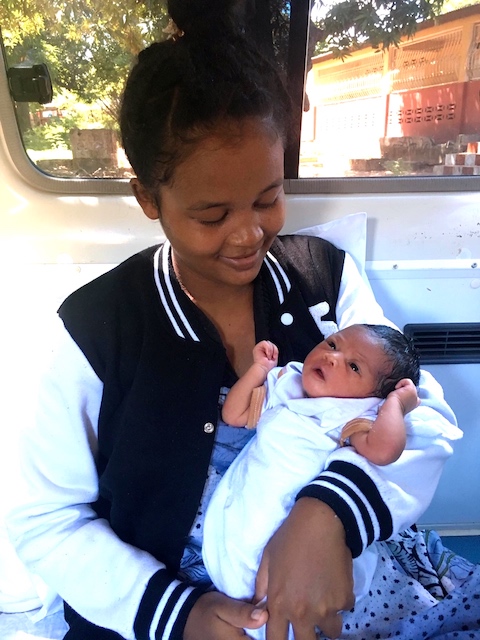 As daily opportunities arise at our gate with people seeking to sell fresh-caught fish, seeking financial assistance or who are sub-contracted out by Eden Projects, comes with the chance to bring much needed education as well.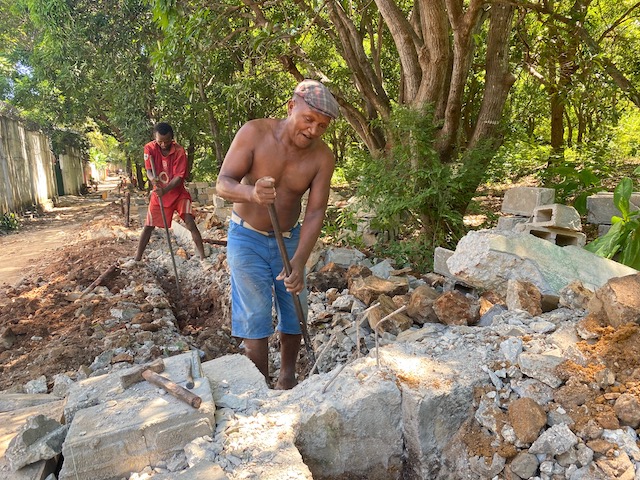 COVID and Madagascar…
At this time, the number of documented confirmed cases remains quite low at just 70. This is shocking. It's unknown if this is accurate, is a reflection of limited testing or is a result of containment measures– we hope it's the latter.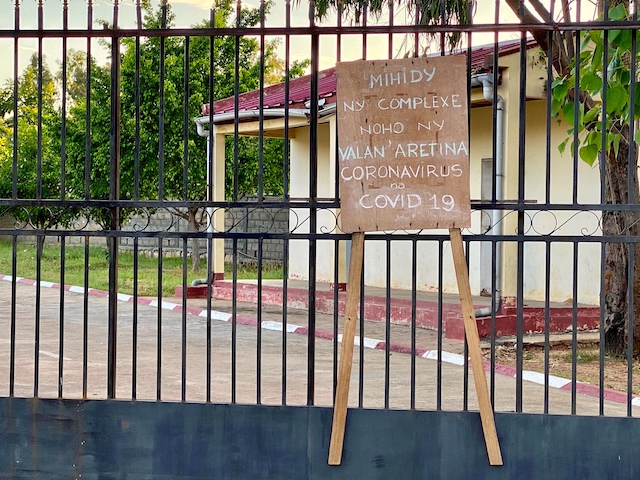 What we do know is that if COVID behaves in Madagascar the way it has in the USA and in much of Europe, then it could be absolutely devastating for this beloved country and its people. Even without the high number of cases in country, people are already feeling the effects of this pandemic. Tourism has tanked and schools have closed without the possibility of remote learning– if this continues for too long, the year will have to be repeated for all students. Social isolation is unrealistic in a country where there are cramped living conditions, neighbors share a single outhouse and cooking space, and a large family shares a one-room metal home that is easily smaller than a single car garage in the USA. With most of the population living in extreme poverty, very few have refrigeration, running water or electricity and as a result, most people are forced to daily leave for food and water. The deep poverty will prevent people from purchasing soap and for those without access to water, this will be even more problematic. As stores, companies and hotels close, people have and will be laid off for an undetermined amount of time. With a broken medical system that is already understaffed, overrun and without ample stock of even the most basic supplies, a surge in hospitalizations could prove to be catastrophic, even more so without ventilators and ICU's.
It's certainly not difficult to see why many are fearful of COVID here. Along with education, we've had unique opportunities to share Christ in profound ways during this time of fear and uncertainty. Two Truth's that we have returned to time and again in these last weeks. First— at this time, we have the very best scientists, researchers and physicians the world has ever known. All of these brilliant and gifted men and women are working hard to understand and fight this virus. Yet, not one of these people knows specifically if, when and how this will end. Yet the Lord does. He is Sovereign and He knows. Second— the Lord is our Good Shepherd. He protects us, leads us, provides for us, comforts us, restores us and invites us to dwell with Him forever.
Please join us in praying for God's mighty hand of protection over this beautiful island nation and people. Please join us in praying for the hearts of the Malagasy… for those living in fear, those living in deep poverty, those living in denial, those living steeped in ancestral worship– that ALL would seek Christ and come to know Him as the Good Shepherd.
COVID and us…
This has undoubtedly been an interesting time for us in Madagascar. After settling in and re-engaging in ministry for a few weeks, life and rhythms were flipped upside down and inside out just as so many of you have also experienced. What began with a full year of 8 anticipated teams arriving in the upcoming 6 months has become one of the quietest anticipated years to date! The volunteer teacher who was scheduled to arrive in March was blocked from departing the USA just as she was on her first layover en route to Madagascar. Similar to so many of you, the daunting job of homeschooling has fallen on our shoulders– we're thankful for an amazing and dedicated group of teachers from our kid's school in the USA that have included our kids in their remote teaching!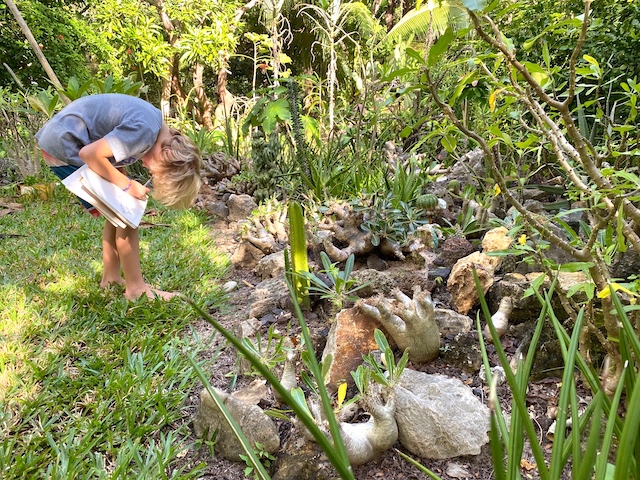 When the borders closed and all outgoing flights ceased, there was an overwhelming number of mixed emotions and thoughts that circled through our hearts and minds. Lack of medical care in our city, nearest COVID designated hospital 10-12 hours away, no international medivac options related to COVID+ cases, a potential break in the supply chain of essential resources- medications included, potential increase in civil unrest and crime, wanting to avoid unnecessary trauma for our kids, and aging parents in the USA were but a few of these. At the same time, yearning to be present with our friends, family and community in Madagascar, desiring to help bring education and resources to others in our midst, deep concern for Josy who is high-risk because of his kidney transplant surgery, the disturbing reality that our passports give us repatriation privileges that are non-existent for our Malagasy friends, the longing to be in our own home and continuing to be involved in work and ministry and friendships were just a few of these.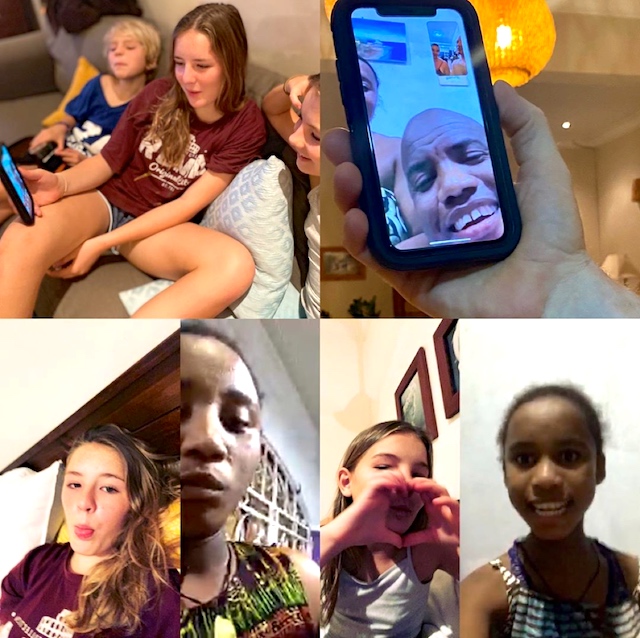 Last week, the US Embassy in Madagascar secured a repatriation flight for citizens who desired to return to the USA. After lots of thought, conversations and prayer, we chose to stay in Madagascar and have experienced a deep peace with this decision. With that said, we want to be wise and prepared should the situation drastically worsen and safety becomes a real concern and an evacuation comes with short notice. As such, we have a few suitcases half packed with clothes and important documents. We're praying this will not be the case and that we'll be able to unpack these bags sooner rather than later!
Please pray for wisdom for us in the details of living, working, navigating obstacles and for safety and health during these uncertain times. We are daily praying the same for you and your families!!!
May we each dwell with peace in the knowledge of the Good Shepherd as He protects, leads, provides, comforts, and restores our weary hearts.
With love,
Jamie, Alissa, Isabella, Eliana and Gavin