Now selling online… Sarobidy Creations (and a video update!)
Sarobidy Creations website has launched!
It's been a long 2.5 years in the making but we're absolutely thrilled to share with you that our website for Sarobidy Creations has launched and we are now taking online orders!! Visit www.sarobidycreations.com. Please share this information with your friends and family, on your social media pages and help us spread the word! All proceeds return to support the Sarobidy Maternity Center and the greater ministry of Red Island Restoration!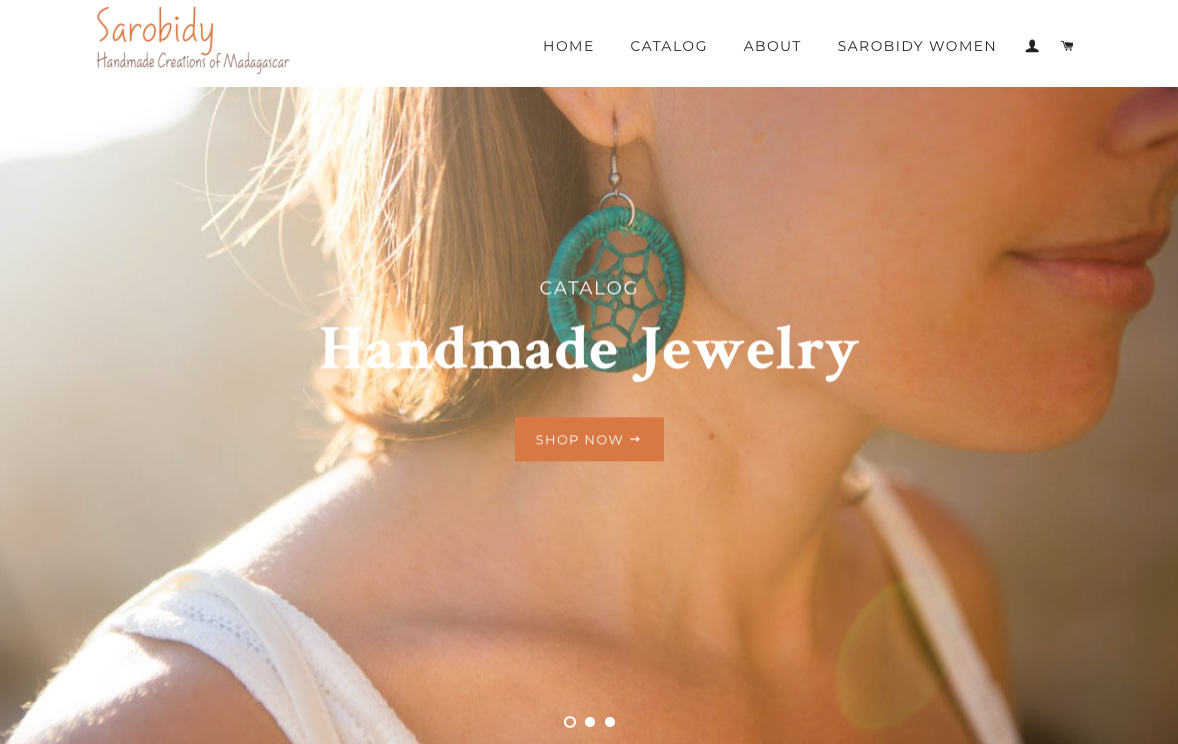 Meet the Sarobidy artisans…
These ladies are a lively bunch who have found community with one another through our Sarobidy Creations artisan program. Six of the seven women have graduated from the Sarobidy Maternity Center with three of them, currently in our program for a second time after having babies with our midwives this past summer– bringing the total to nine little lives born through the Sarobidy Maternity Center for our artisans! It has been a gift and a joy to walk through life with these ladies over the past four years as they've become mothers, sometimes for the first time and sometimes for the fourth time. As they've gained skills in creating beautiful handcrafted jewelry and Christmas ornaments as well as coveted sewing skills. As they've gotten married, purchased property and beds and televisions, as they've launched their little ones into school, and as they giddily go off shopping together at the "big store" on a pay day!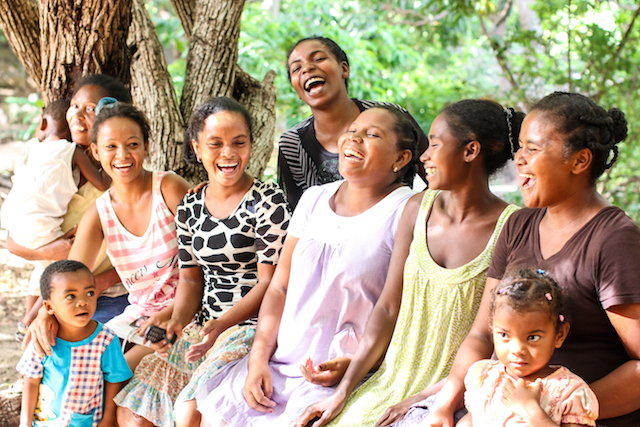 Out of the seven artisans, two are completely illiterate and only one has a high school diploma, two of their husbands live elsewhere on the island in order to work, one husband is a drunk and often squanders his income on alcohol, one husband works for Eden Projects, and there's 21 children spanning 4 months to 20 years old that continue in school and have nutritious meals as a result of their mama's employment with Sarobidy Creations! 
These women have an inexplicable joy that exudes from them in conversation and in relationship— through the work of their hands they have a renewed hope that they will meet the daily needs of their family while at the same time, have the deep satisfaction that they are giving back to other women and babies at the Sarobidy Maternity Center through the creations, all the while, they experience an eternal hope found in Christ alone and praise they Him for the ways He has worked in their lives!
To support these wonderful women and their families by purchasing their handcrafted designs visit our website, www.sarobidycreations.com
New Video!!!
We're equally thrilled to share with you our latest Red Island Restoration video!!! Up to this point we've only shared this in church presentations until now…
This powerful professional video captures the essence of the ministry that the Lord has allowed our team to be a part of as we seek to restore health, forests, and hope in Madagascar. If you're a cryer, grab your tissues…. I know it makes me shed a few tears each time as I see the Lord's goodness and His mercy in our midst.
Partnership Update…
One of the reasons why we return to the USA every 20 months is to seek partnership as inevitably, life circumstances change for individuals and churches and hence our support levels drop throughout our time on the field.
Currently 55% of this deficit has already been met by new or current partners. Thank you! 
Please join us in prayer for the remaining 45% ($450/month). We earnestly pray that God would bring forth new churches and/or individual partners to join the financial team of our ministry. 
If God impresses it upon your heart to join with us in the work that He is doing, whether individually or as a church, please reach out to us via email or phone (805) 886-7344 as we'd love to talk. Likewise, you may sign up directly through our mission organization, WorldVenture, 
by clicking here.

In a frantic season, culture and world, may we each slow down and with fresh eyes, marvel at the eternal gift that was given to us in the form of a precious baby, a Savior, born so many years ago. 
With love and abundant blessings, 
Alissa, Jamie, Isabella, Eliana and Gavin
** To see the original email, please click here  **