Of taboos, curses and friendship…
For the many who have followed the ministry in Madagascar over the last two decades, you may remember that the remote village of Mahabana was once taboo Jesus Christ and the Bible. At the time, in our single and kid-free days, Jamie and I would travel to Mahabana by Malagasy sailboat—typically a 2-3 day journey, depending on the wind. Upon arrival, the spiritual darkness in the village was palpable– a heavy all-encompassing weight upon us. In those early days, Mahabana was the spiritual hub of calling upon the ancestors for the surrounding region.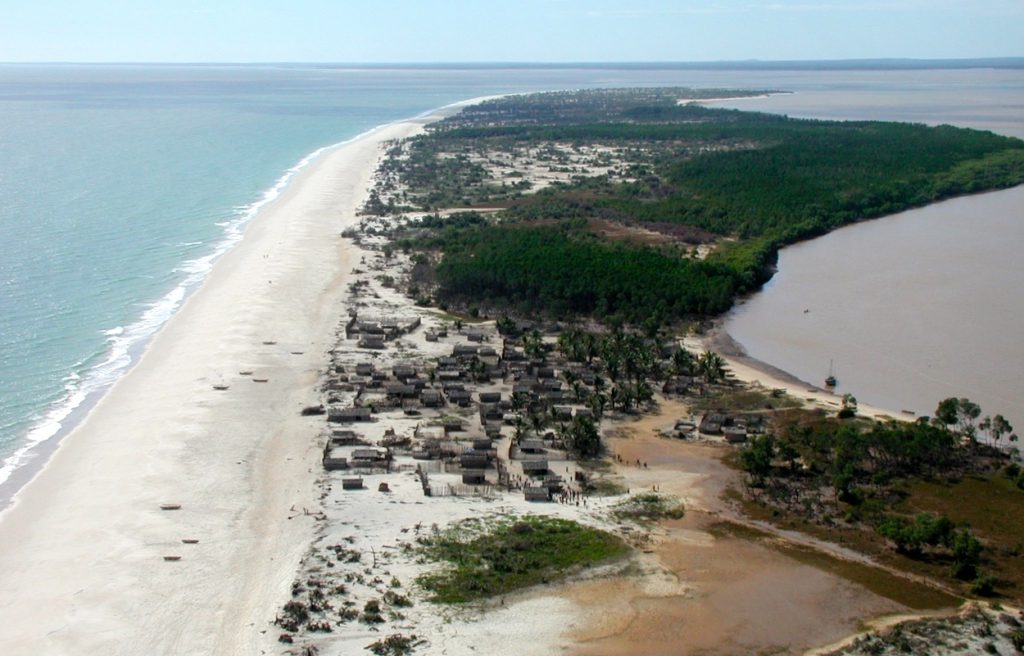 In 1999, Jamie and Josy traveled to Mahabana for three months to fish and see what the Lord would do. They brought 12 Bibles with them and over the following weeks, a small group began to meet at night to worship and read the book of John. This small group became a small church in this remote and dark corner of Madagascar.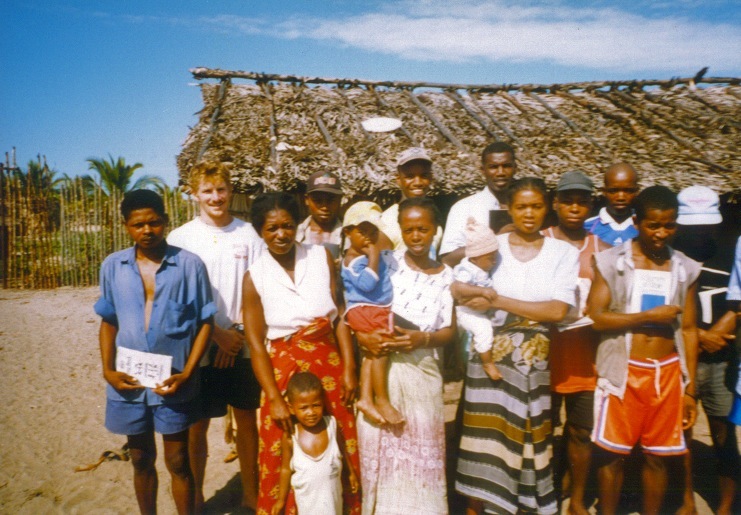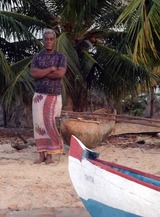 Jokany, the village elder was a zanantany— a child of the land. Born and raised in this remote village, never having left, Jokany was adamantly against Christ and the small church and group of believers. Jokany was married to Amina and together they had 18 children (that's NOT a typo—18!!). In 2007, Jokany came to the church one evening, stopped at the doorway but didn't enter into the church, before he turned around and went home. That night, Jokany passed away from what we assume was a heart attack.
Fast forward a few years… Jokany's daughter, Farida, had one daughter, Sandy, yet struggled to have more children. After years of going to the witch doctor seeking treatment and blessing, Farida accepted Jesus as her Lord and Savior and was the first zanantany to come to Christ and be baptized in Mahabana. Soon after, Farida and Ravelo had a son, Derik and then another daughter, Marinet.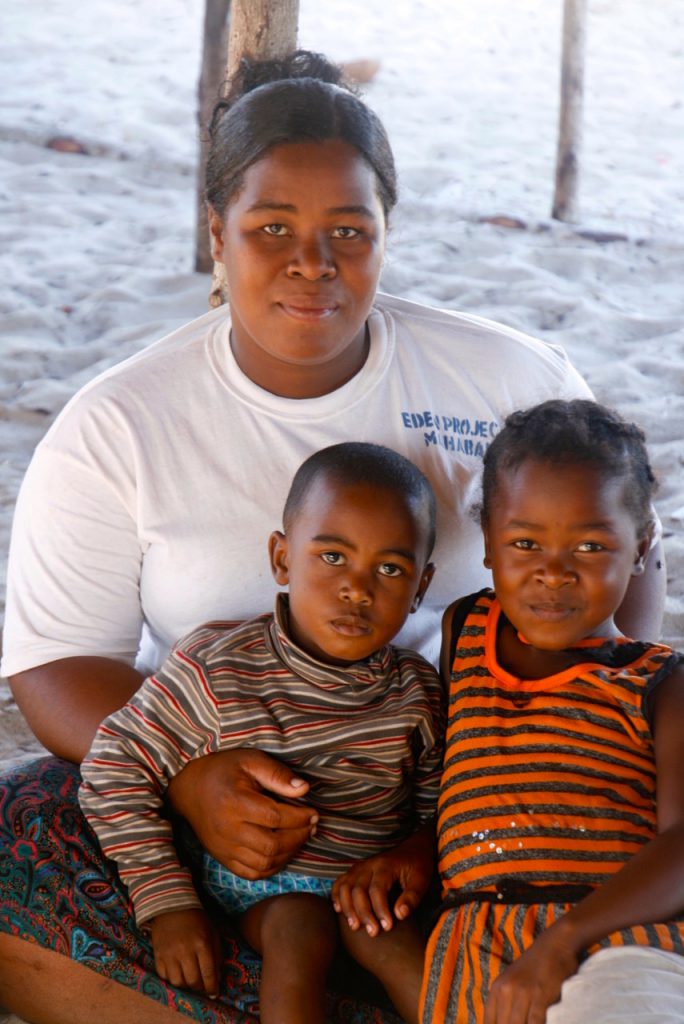 Fast forward a few more years… Josy's story– one of sickness, end-stage kidney disease, escape from a human-trafficking circle, and a successful kidney transplant in India. The way the Lord has miraculously kept Josy alive over the last decade has resulted in his life becoming the living-proof that Jesus is NOT taboo in Mahabana. God is working in this village powerfully and as a result, the hub for ancestral worship was moved away from Mahabana because people weren't able to successfully call upon their ancestors. Truly, as the light of the Lord moves in… the darkness is pushed out.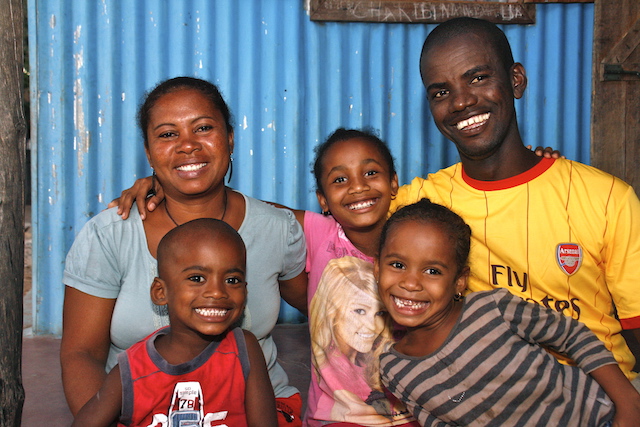 Fast forward a few more years… our family of five returned to Mahabana in 2016 with Josy, his family and teammates. Jokany's widow, Amina asked for a picture with Jamie and I as well as with our kids. We did so but with the knowledge that she's a known mpamosavy—an evil witch of sorts. We never printed the picture nor gave it to Amina as she would likely take it to the graves at night while in a spiritual trance in order to place dangerous curses on our family through the picture.
Fast forward a few more years to the present… Jokany and Amina's grandkids and Farida's three children are some of our children's dearest friends in Madagascar! Now living in our city of Mahajanga, Sandy, Derik and Marinet along with Josy's kids, Jocya, Princia and Joice are glued together every chance they get with rotating sleepovers, soccer games, riding bikes, or cooking over a Malagasy stove together while always engaged with lots of chatter and laughter.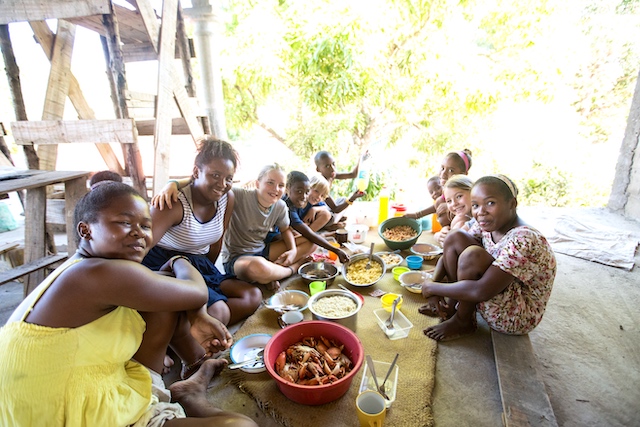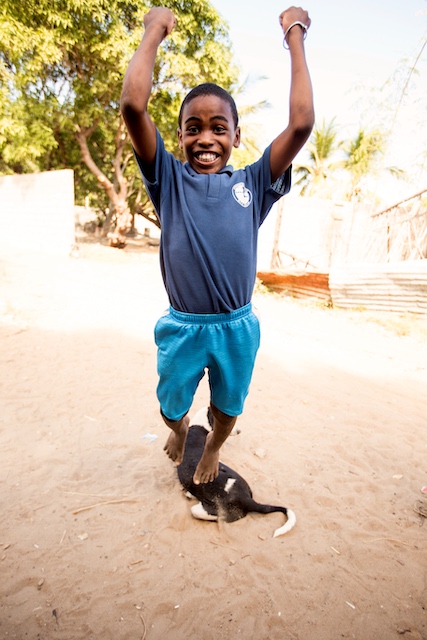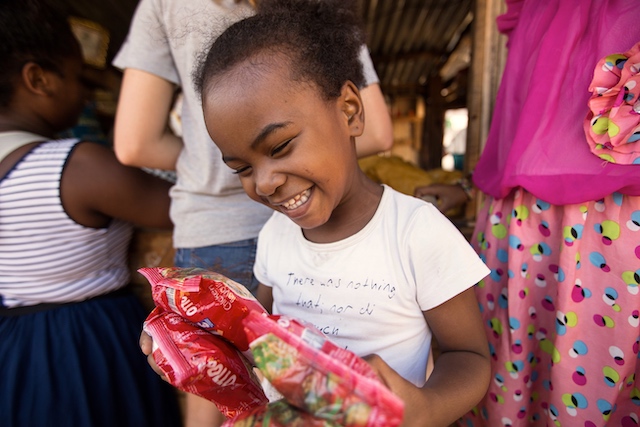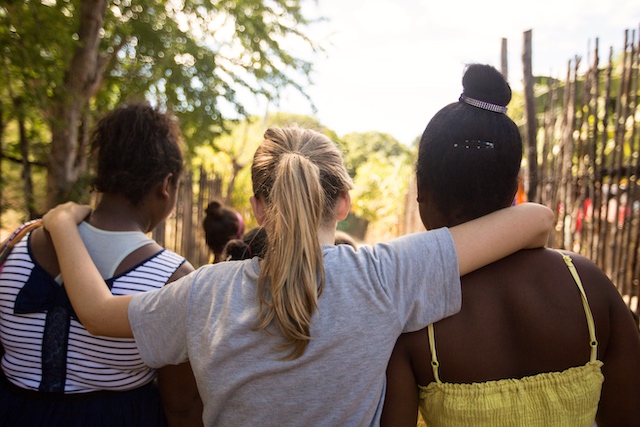 THIS. This is the overwhelming and redeeming power of Christ at work on the Red Island of Madagascar!
From a grandfather, Jokany, holding strongly to the taboos of Christ and the Bible in Mahabana– blocking his family and community from the knowledge of who Jesus Christ is.
To a grandmother, Amina, looking to curse our family and her community.
To a daughter Farida, becoming the first zanantany in Mahabana to give her life to Christ and be baptized.
To three grandkids who know Jesus and are dear friends with Josy's kids and our kids– all who know the Lord.
From families engaged in direct spiritual opposition to families united in Christ.
We look forward to see how God's story will continue to work in the hearts of these dear friends and their families in the years to come! Please pray with us for Sandy, Derik, and Marinet, as well as for Jocya, Princia and Joice– that these growing kids would grow in their love for Christ and that they would be a testimony to all around them!
Partnership update…
Thank you to all who have generously partnered and prayed with us in the work of the Gospel on the NorthWest Coast of Madagascar over the last 20 years!! Thank you to all who in the last month have signed up to financially partner with our family– your generosity is a gift of deep encouragement and blessing to us and many!!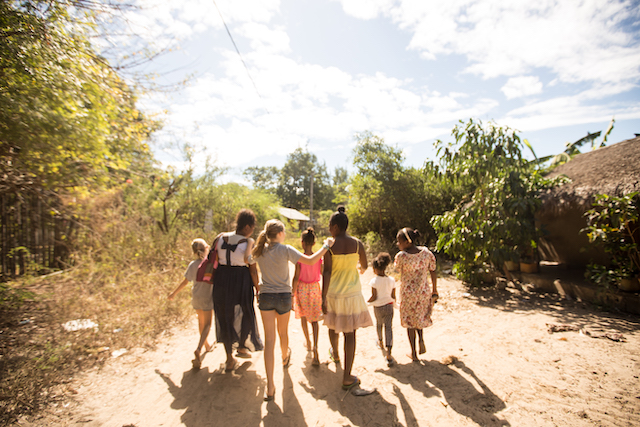 For those who missed it… last month we shared that a decade after our initial fundraising efforts, we've come to a place where we need to expand the community of individuals, families and churches that financially partner with the ministry of Red Island Restoration as our family continues to serve in Madagascar. There's several reasons for this: * Previous donors have passed away or have needed to end their commitments for a number of reasons.* As our kids are entering their teenage years, airfare, cost of living and school fees have drastically increased.* Isabella, our oldest has come to the end of the available educational system in Madagascar and will begin to attend Rift Valley Academy in Kenya next fall. * Rising medical insurance premiums* As our leadership roles increase, so do the financial demands of our administrative responsibilities as well as the importance of attending meetings on the African mainland with our organization.
In order to meet our current/projected financial needs, we're specifically looking for the following partners or any other combination thereof.

We ask that you would join us in praying and trusting for the Lord's provision! In addition, would you consider joining our financial partnership team from one of the above breakdowns or any other amount that is right for you? All donations are tax-deductible through our mission organization, WorldVenture.
There's three ways you can join our team...
1. CLICK HERE and follow the link to set up your secure account with WorldVenture where you can proceed to make an on-going commitment or one-time gift.
2. CALL (800) 487-4224 and select option #6 to speak with someone 8am-4pm MST (M-F).
3. MAIL a check to:
WorldVenture
20 Inverness Pl E.
Englewood, CO 80112-5622
(Please specify your donation as designated for Jamie and Alissa Shattenberg by writing account #173 in the memo line (Note, for tax purposes, our names should not appear on the check).
Thank you for investing, loving and praying for our family and the Malagasy people in our small corner of the globe!
Upcoming events…
We'd love to see you at any of our upcoming speaking or Sarobidy Creations sales events this month!!

11/3/19 — Encounter @ Free Methodist Church, Santa Barbara
11/17/19 — Calvary Baptist Church, Santa Barbara
11/24/19 — Missions Marketplace 9am-4pm @ Free Methodist Church, Santa Barbara
12/1/19 — Oceanhills Church, Santa Barbara
Blessings to you and yours,
Jamie, Alissa, Isabella, Eliana and Gavin
Thank you to the lovely and talented Marina Mendizabal for the images of our kids and their friends!! Check out more of Marina's images from her time with us in Madagascar here.