On Transition and Re-Entry…
Transition and re-entry.  It's become a regular part of our lives, typically on a 20 month then 5 month then 20 month then 5 month rotation. Each and every time we return to the USA we experience transition.  Each and every time we return to Madagascar we experience transition.  Through the years, the transition and re-entry back home to Madagascar has become easier while the transition and re-entry to the USA has increasingly become more difficult.  Nonetheless, the both are hard work– it's raw emotions, ugly behavior and a general unease with yourself and everyone else around  you.. and that's on the good days!
I've read lots of articles about transition and/or re-entry into your passport country and culture after serving overseas.  While these articles are good and helpful, many of them talk about being rendered immobile from being overwhelmed by the bazillion options of cereal at the grocery store, the large quantities at Costco, and being shellshocked by the price tags.  Or they talk about coming home with ragged clothes and out-of-date fashions that easily set you apart from your peers and your kids peers.  While perhaps true for some, it's certainly not true for all.  And to be honest, feels a bit like just the tip of the iceberg with so.much.more underneath.
Though I personally don't experience the two examples above– and if I ever dress like I'm a decade behind or even a few years for that matter… please, for the love of life, TELL ME!   For me, the underneath of the transition/re-entry iceberg is a loss of identity there and attempting to find my identity here.  Transition is the continued discombobulated feeling when there's a change in the daily life rhythms of exercise, sleep,  grocery shopping, cooking, work, play, privacy, and other expectations.  The discombobulation is ten-fold when we're not in our own house and space.  More intense than the physical however, is the emotional transition that we each endure.  It's the feeling like a stranger in a familiar place.  It's the difference in world views.  It's the fleeting number of shared experiences with others.  It's the being known only through newsletters, blog posts and presentations– where indeed, we only share certain edited experiences, events and emotions.
The older our kids get, the more they too are experiencing the difficulties that come with transition and re-entry.  Friends find new friends that they get to see and hang out with on a regular basis, friends go to new schools, they grow up and their interests change.  While in Madagascar, our girls have said, "I can't wait to see my VERY best friend……" only to be devastated when they see that friend for the first time back in America and the friend awkwardly says "hi" and runs off to play with someone else that they see day after day and week after week.  It's all of a sudden hard to know where one fits in and if they even belong at all.  Just this past weekend, six weeks into being back in America, I overhead an adult say to our daughter… "Hi, how are you?" Her response was three words, "I miss Madagascar!"  Kind of sums it up, doesn't it?  We find our kids talking about fun memories of Madagascar and singing Malagasy songs together as they play.  And when in Madagascar, they do the same… talk and sing about America.  It's a blessed life to have the opportunity to live in two countries and cultures that are separated by half the globe but it comes with a hard road to navigate– never quite feeling known and most of the time, feeling a bit on the outskirts of people's lives and relationships.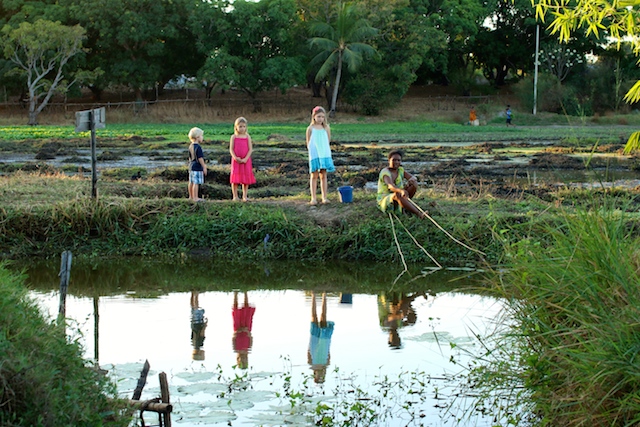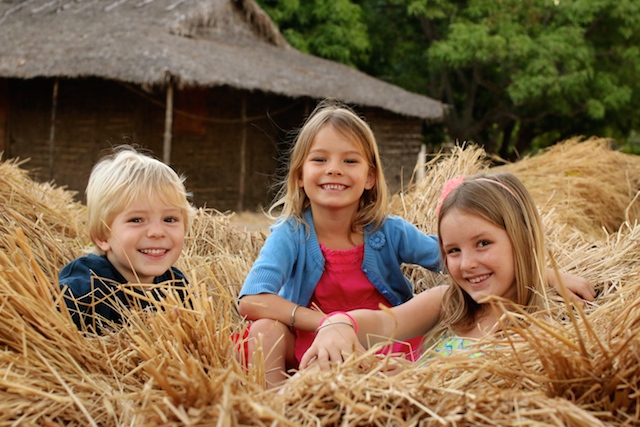 One of our kids has some unpleasant digestive issues… if you caught a whiff, you would catch my drift.  This child is remaining anonymous to preserve dignity in an open forum even though said child is incredibly proud of the "skill" they possess.  Since we've been back we've taken this lovely child of ours to the doctor trying to figure out what the culprit of this gaseous nature is.  While brave at the doctor's office, hearing about some testing and changes that we were going to attempt, once in the car, said child busted out in tears and adamantly said, "I am NOT going to lose my skill– it's what makes me ME!"  It's the known skill that is unchanging in this child's ever-changing world of being unknown!  Transition.
The sense of being unknown is felt on both sides of the globe.  My husband, born and raised as a third-culture kid in Madagascar has often shared, "I remember the day when I realized I wasn't as Malagasy as I thought I was and I was more American than I wanted to admit being".  In Madagascar we're unknown because we're NOT Malagasy and we never will be.  Though we speak Malagasy and understand some cultural nuisances, the longer we're there, the more we realize how little we know.   We're continual students of the language, people, culture.  Our Malagasy friends and teammates know us to an extent but just like our American friends don't know our Malagasy life, our Malagasy friends don't know our American life.  The two worlds are so polar opposite, not just in geographic terms, that it's difficult if not nearly impossible to even have a view of reference for the other life we live.  I can't expect others to have an understanding of a place, culture or life they've never experienced- but it does increase our feelings of being unknown which in turn, increases our sense of loneliness.
In the past, when we've returned to the USA, our Malagasy friends have said, "mazatoa ny vacance!" Enjoy your vacation!  Ha ha.  They've come to learn, through our being very candid and truthful with them, that the projects– the maternity center, the artisan program, the reforestation work, THEIR SALARIES, are all ultimately God's provision but we need to return to the USA to work, fundraise, and share with others!  Through the years, they've gained a better understanding and now send us off with love and blessings, saying "go work and come back!"  It's good to feel a bit known in this way.  Sadly, we're not as known when we come back to the USA.  Our first Sunday back in church, someone said to me, "so how long are you back for?"  I shared that we'll be around until early January and their response, "wow, that's a long time!".  Though innocent and unbeknownst to the speaker of these words, this was incredibly hurtful.  Hurtful to the point of tears and ready to walk out of church– feeling so overwhelmed by the emotions welling up within.  The core issue– feeling unknown.  That and the lack of understanding for all the work that needs to be done on this side so that we can go back and do the work on that side.  We realize part of our job is to help educate about missionary life and the joys, struggles and transition that come with it on both sides of the globe to people both in the northern hemisphere and southern hemisphere.
In all this unsettledness of transition and re-entry, we attempt to be gracious with ourselves, one another and with others.  It's not always easy and more often than not, we suck at it.  It requires us to dig deeper into our own hearts, to STOP from the many to-do's so that we can explore our emotions and process them, to surrender this life of ours over to the One who called us to it and to make sure that we not only bathe in God's grace but also allow it to flow to others rather than letting it stop with us.