Poverty as Broken Relationships…
The second term of the RVA school year is over, the students have spread across Africa back to their families and their countries of service and a hush has settled over the campus.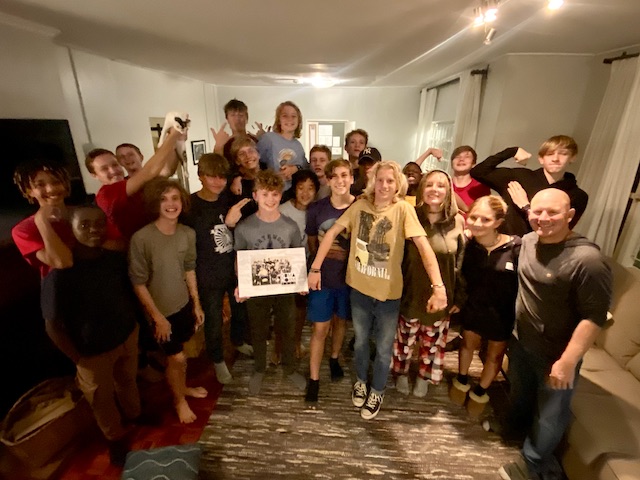 Roadblocks…
Over the last 20+ years of traveling to Madagascar or to remote villages within Madagascar, we have experienced multiple unexpected roadblocks to our departure… passport and visa problems, sickness, theft, accusations and so much more. Honestly, we shouldn't be surprised when this occurs but somehow, we always are. Madagascar remains deeply rooted in evil and the spiritual battle continues to wage, but so does the power and might of the Trinity… Father, Son and Holy Spirit!
This time, 36 hours before our departure, Eliana sustained an injury playing indoor soccer. After an orthopedist appointment and an MRI and X-ray in Nairobi the following day, it was clear we weren't able to travel with the amount of pain she was in.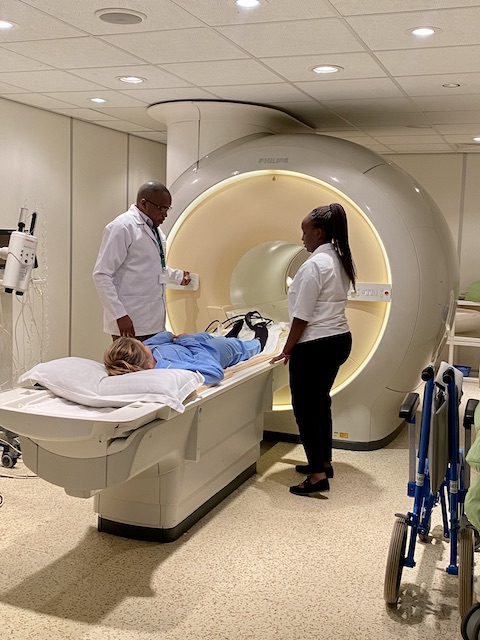 Thankfully, the torn muscle, bursitis and bone contusions were better than anticipated and all should heal nicely without surgery. Lots of care, rest, ice, medications, prayer, and clearance to travel from the orthopedic doctor has allowed us to depart today. In fact, I'm currently writing this from our cruising altitude of 35,000feet en route to Madagascar.
Though our time will be short in Madagascar, we're excited to enjoy the beauty of the Red Island, be with dear friends and co-workers and engage in the continued ministries in person. While home, we'll be celebrating the 10-year anniversary of the Sarobidy Maternity Center. This will be a festive moment with the entire staff, their families, partnering physicians, key medical directors and medical teams, the Minister of Health and some of our past patients. The Lord, in His goodness and grace, has allowed the establishment of the Sarobidy Maternity Center to be a haven for women, babies and their families for the last decade and we're looking forward to celebrating His faithfulness!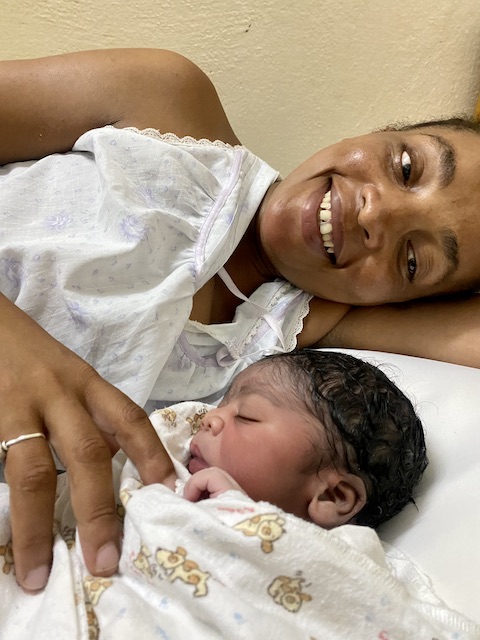 We ask for you to join us in prayer for our time on the Red Island– for protection from illness, injury and spiritual attacks, for a sweet time in the land that holds our hearts with the people that we love, and for daily conversations that point to Christ!
Poverty as Broken Relationships…
One of the annual traditions of Rift Valley Academy is that Juniors and Seniors go on Interim, a 7-day educational trip. Historically, small groups of students have been able to travel internationally for Interim but more recently, Covid has kept trips to within Kenya. Some groups went camping while riding and working with camels, others explored medical care in remote Kenya, while others learned to scuba dive. Jamie and I had the opportunity to lead a team of 12 juniors (Isabella included) on a trip to the Kenyan Coast. While there, we used The Relational Model of Poverty by Bryant Myers, as a framework to discuss the relationships between environment, community, others, self and God.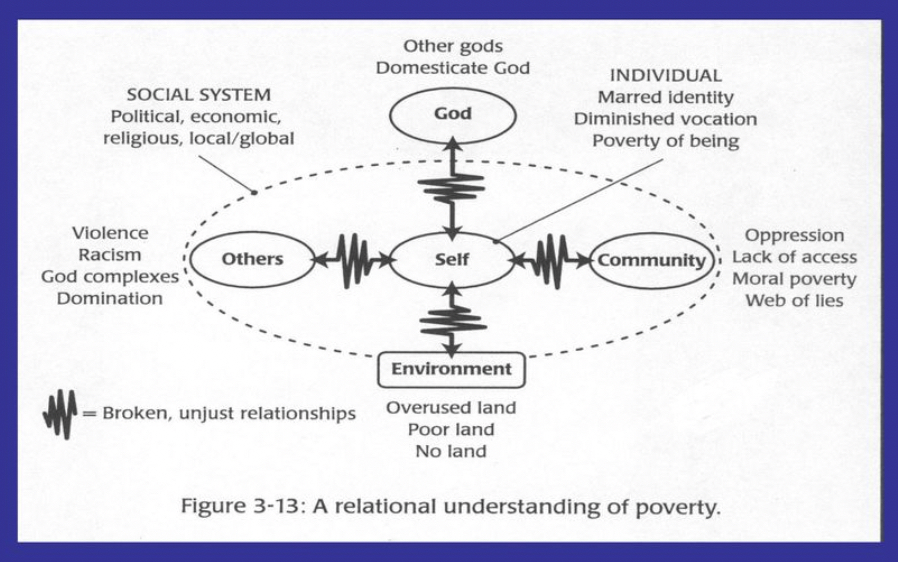 We visited the last remnant of a coastal forest that formerly spanned most of East Africa. We joined the Eden Reforestation Projects, Kenyan team, to learn from them about mangroves and to join them in planting thousands of mangrove propagules. We visited a Sea Turtle Conservation and Rehabilitation Program and were able to join them in releasing a green sea turtle back to the ocean!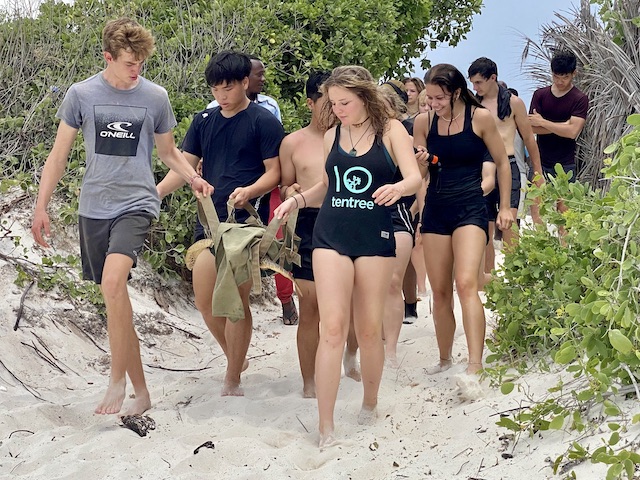 We enjoyed the beauty and diversity of God's creation under the ocean surface at a National Marine Park and learned how all these eco-systems are intricately intertwined.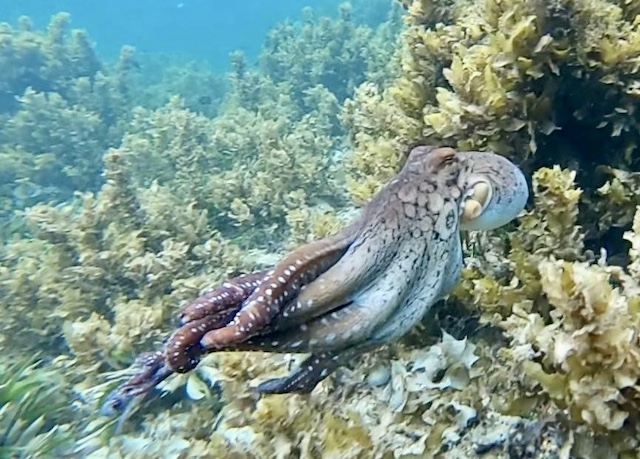 Finally, we visited a long-standing ministry in the heart of Mombasa, an area deeply steeped in Islam. The ministry of Lighthouse has been serving this community for over 5 decades with a Bible School and Leadership training program for pastors which has blossomed into a hundred churches throughout Kenya. In addition, Lighthouse provides eye care, including surgeries to all ages, one of which we were able to observe from within the operating room.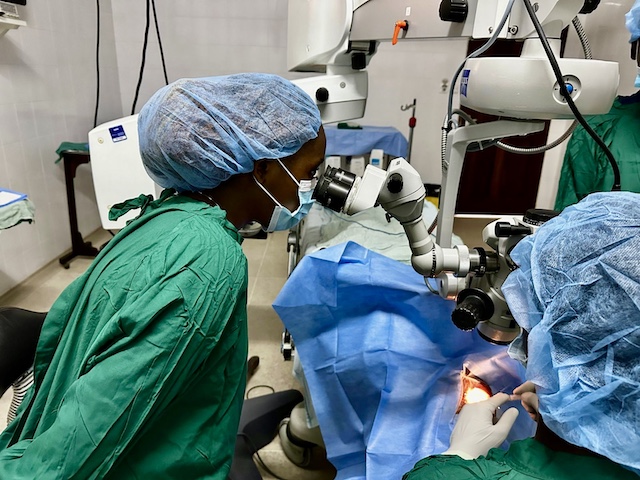 Throughout our week on the Kenyan coast, we interacted daily with the community around us… learning, talking, and working alongside, we built relationships, we shared stories, and made memories. One man, Benson, a tuk-tuk driver who we spent time with daily, quickly grabbed the hearts of all on our team as he joined us in nearly all our activities. So much so, that two nights after our departure, Benson video called the group to catch up, wondering how our day was and to tell us he missed us. The feelings were mutual!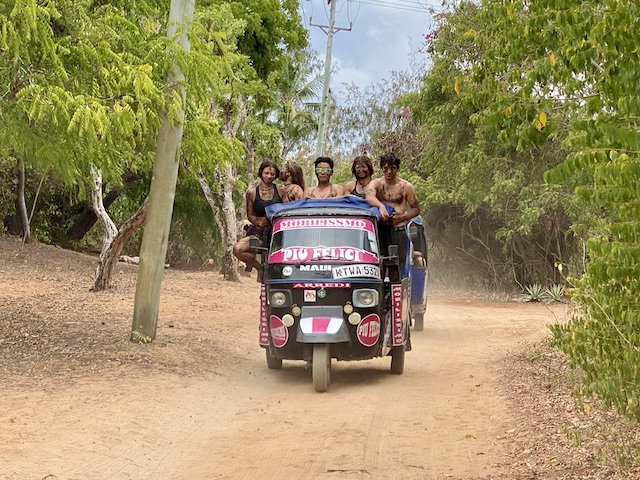 The model of poverty of broken relationships as well as the restoration of these relationships came to life for the students throughout our time as they observed the intricate interplay between environment, community, others, self and God. Over the last several decades, this stretch of the Kenyan Coast has been intentional in protecting and restoring the various environments and wildlife. We witnessed the health of the various ecosystems and the two-way relationship with the communities surrounding them, individual choices and effects, outsiders partnering with local agencies for continued impact and witnessing how Lighthouse Ministries is restoring sight in the physical world but also restoring relationships with Christ.
One of the students summed it up perfectly when he said, "This trip I've learned that relationships can change everything." –HG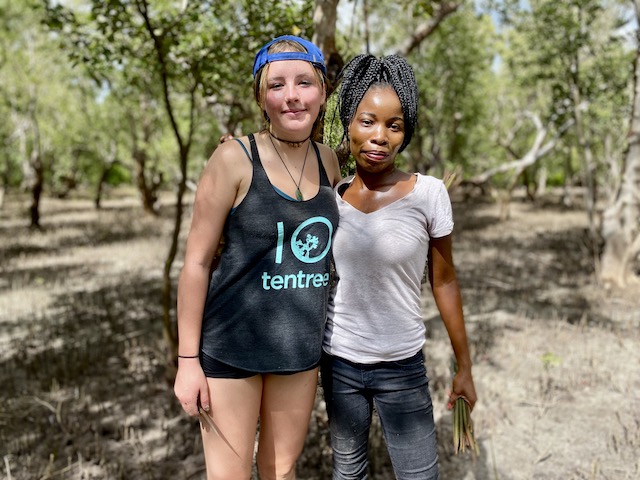 "God's work always has meaning behind it and how they are all connected together to form a healthy environment". –HL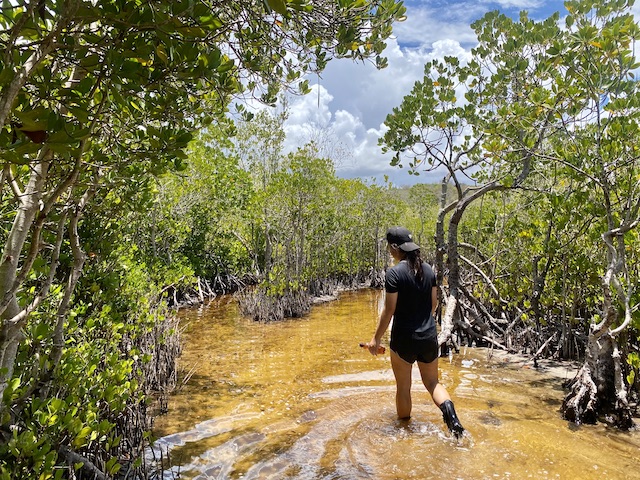 "One person's braveness and willingness to serve others with their talents can change so many people's lives and change their future that they're going to live in." –HL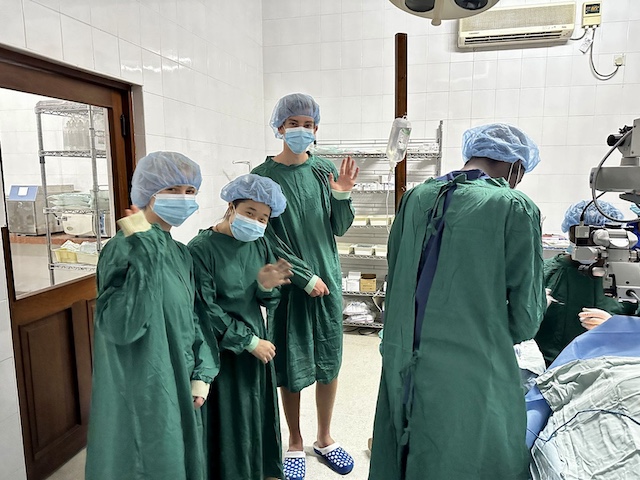 "These are the people you meet who are there for a fraction of your day, but they shape how you see the world". –IS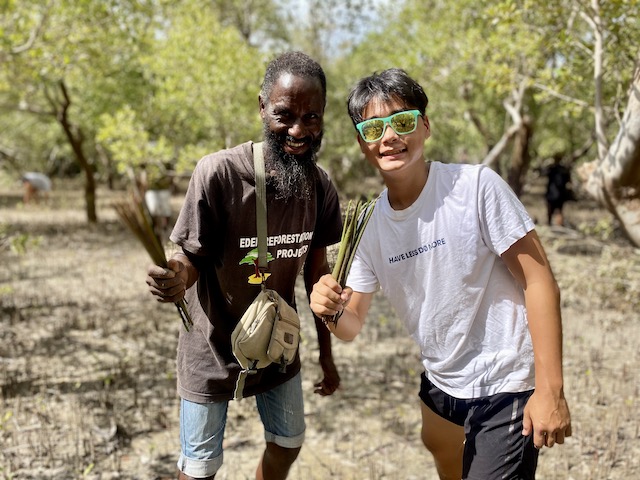 "God uses simple things for a great purpose—the seeds (propagules) of the mangroves fall easily but their purpose is great." — SJ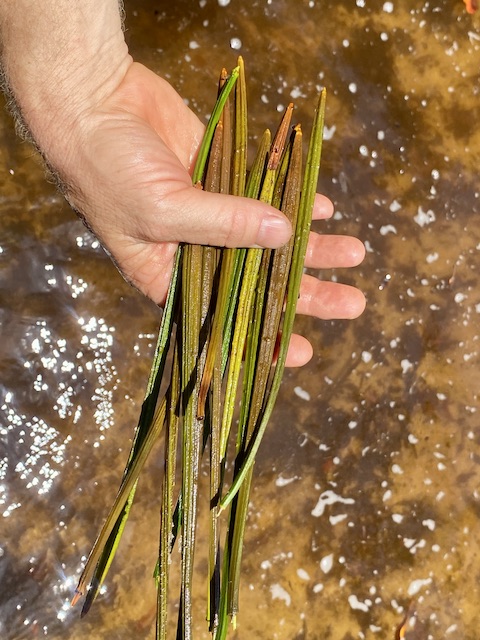 "This trip has showed me that my passion is to serve and love other people." –PH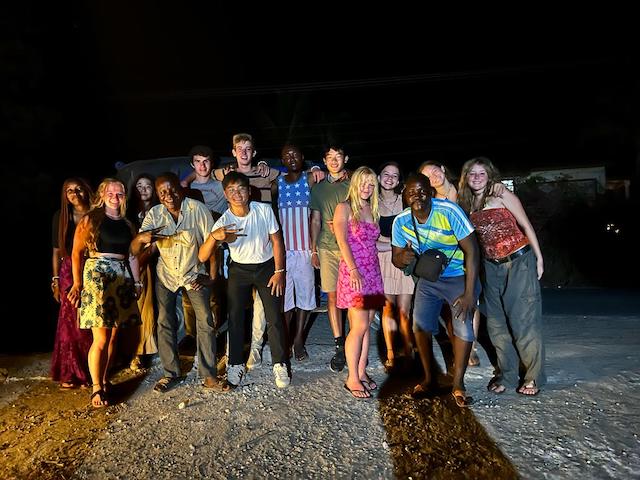 We ask that you pray for the 12 students who were deeply impacted during their time—that they would continue to seek the Lord and draw closer to Him, that they would follow His lead for their lives, and that they would be willing to be used for His glory!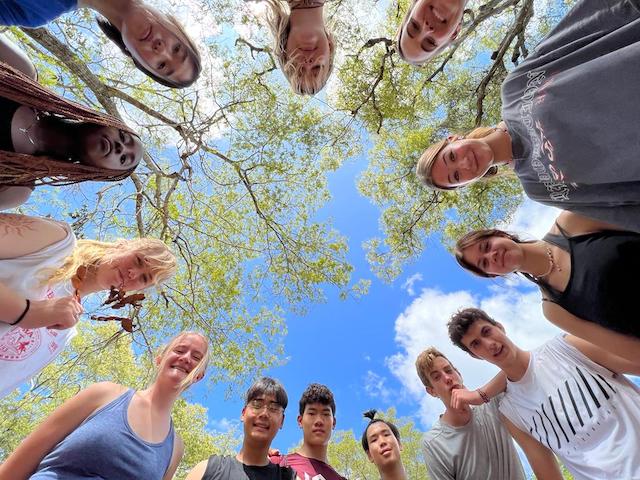 Thank you for your faithful partnership, in both finances and prayer, in what the Lord is doing in the hearts of Third Culture Kids spread across Africa as well as the tender love and care of mothers and babies in Madagascar!

Blessings to you,
Alissa, Jamie, Isabella, Eliana and Gavin
*** To view this newsletter in it's original format, click here. ***