Raising the Bar…
Continuing medical education for doctors, nurses, midwives or any other health professional is not a requirement in Madagascar. Once a diploma is granted, learning can essentially cease. This lack of continuing medical education, coupled with rogue memorization only heightens the deep fractures that are found in both the educational system and medical system here on the red island.
Though our midwives at the Sarobidy Maternity Center have received numerous lessons over the years from visiting doctors, midwives, our medical director and myself, and as such, have grown tremendously, there are still gaps in their knowledge. Months of confinement this year brought greater focus of longterm goals, including that our midwives would be able to stand independently in their knowledge and care of women and babies during the vulnerable time of pregnancy, delivery, postpartum and the first six months of life. This has led to a different approach to continuing midwifery education at the Sarobidy Maternity Center. After an in-depth review of hypertension disorders in pregnancy, we're taking it back to the basics and digging in deep. Starting with Anatomy and Physiology…. something I haven't studied in 24 years!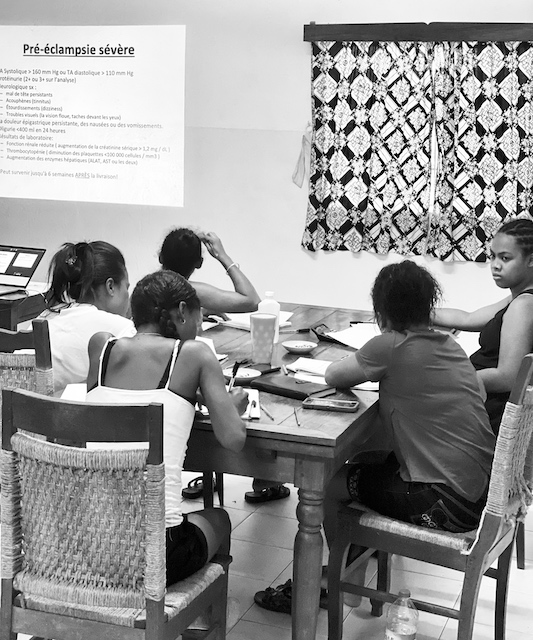 Restudying the material myself, writing lessons, homework and tests for the midwives, imploring them to learn and utilize critical thinking skills, teaching while using French, Malagasy and English and watching the midwives grasp new concepts and then apply them in practice… I must say, I'm in LOVE!
Prior to the start of this a few months ago, I shared with the midwives something I had recently read in Numbers– it related to some of the Israelites request to stop and settle east of the Jordan without crossing over to the promised land. We dove into this story deeper together and then I posed to each of the midwives the question whether they wanted to settle where they were or wanted to cross the Jordan, enter into battle and live in the promised land. After all, they're already trained midwives with a diploma and have been working as midwives for a few years. Each and every midwife independently shared her desire to learn, to put in the hard work and long hours, to struggle through new concepts and to emerge as a more competent, confident and independent midwife!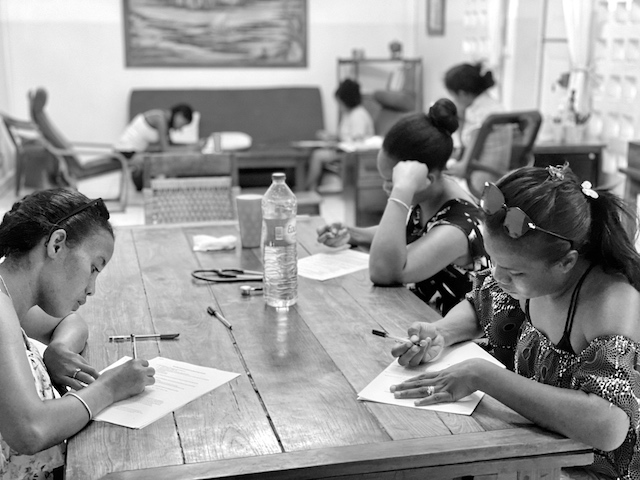 Please join me in praying for our six Malagasy midwives: Rota, Tsanta, Stephanie, Christina, Elina and Olga. Please pray for deep understanding and application of newfound knowledge, for perseverance and balance as they juggle working, studying and raising young families or helping with siblings. Please pray that each would draw closer to Christ in their personal journeys with Him. Likewise, I ask for your prayers for wisdom beyond myself as I embark on this new facet of ministry.
Josy and Ana: Global Partners in Ministry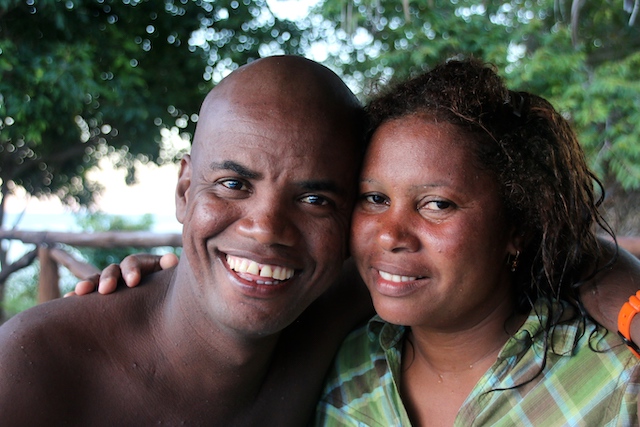 Throughout the many years, so many of you have heard of, prayed for, given generously towards, and have even met Josy and Ana. As you recall, Josy and Jamie were friends growing up in Madagascar. In 1999, Josy introduced Jamie to the remote fishing village of Mahabanawhere the two started a small Bible Study and later a small church in an area that was taboo Jesus and the Bible. When Josy became gravely sick in Mahabana in 2001, most of the village mocked him and blamed his illness on the fact that he brought the Gospel of Christ to Mahabana. In 2006, Josy and Ana were on the first team of planters as we attempted a mangrove project in Mahabana with Eden Reforestation Projects. Josy led this initial effort and through the years, has graciously stepped into leadership and the role of National Director. Years later, in 2013, when Josy was in end-stage renal failure and needing a kidney transplant to live, SO MANY of you prayed fervently and gave generously to help get him to India for a life-saving kidney transplant, in which his brother was a perfect match. Through Josy and Ana's commitment to living out their faith– despite curses, persecution, sickness, human trafficking, family martyrdom and various tragedies, their lives have been used by Christ to be the living proof that Jesus Christ and the Bible are not taboo in Mahabana and the surrounding area. Nearly 15 years after that first Bible Study in Mahabana, the hub of ancestral worship was moved to another location because of the inability to successfully call upon the ancestors due to the overwhelming presence of Christ. Today, the church in Mahabana has grown and is firmly rooted in Jesus. Through Josy's leadership in Eden Projects, strong relationships in multiple villages along the northwest coast have developed to whom the Gospel of Christ has been shared and in some, where small Bible Studies have begun.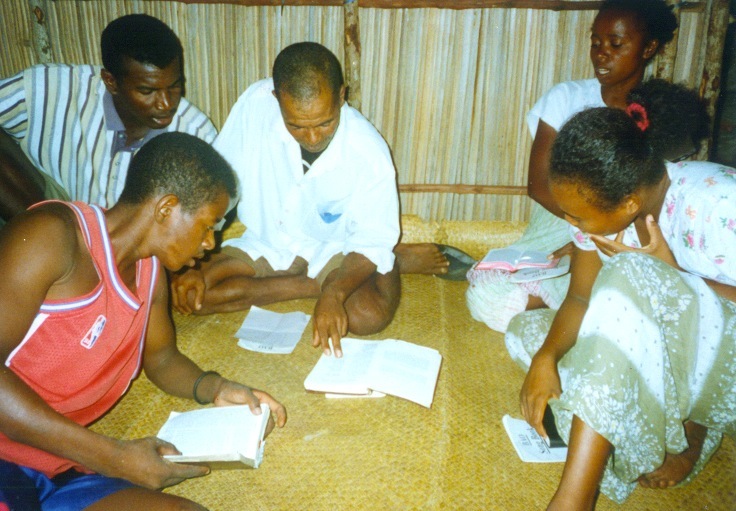 (The first church service in Mahabana, November 1999. Four of the five people pictured above work with Eden Projects or the Sarobidy Maternity Center today!)
Josy and Ana have been long-standing ministry partners, trusted cultural counselors, and dear friends– which is why we're thrilled to share that they have been officially endorsed with WorldVenture, our mission organization, as global partners in ministry. They will continue their roles with Eden Projects while at the same time, further pursuing ministry– specifically, supporting evangelism in remote villages by partnering with Malagasy pastors, aiding in Bible distribution and assisting with church planting. We're thankful that our organization, WorldVenture, sees the deep value in partnering with Africans to learn from and partner with, to effectively share Christ in an African context.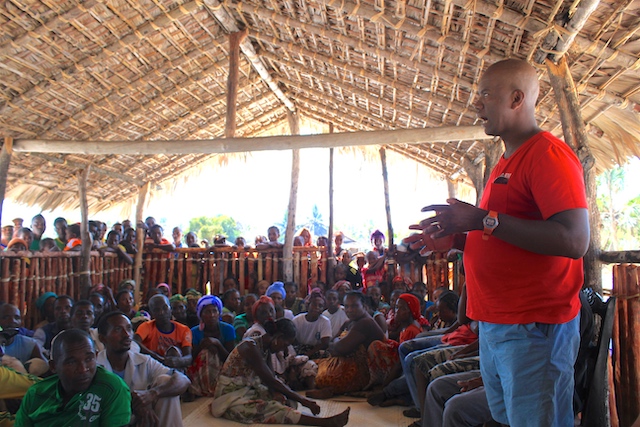 Please join us in praying for Josy and Ana, as well as their kids, Jocya, Princia and Joïce– pray for wisdom and the Lord's leading as they further engage in ministry in remote Madagascar! As Global Partners in Ministry, Josy and Ana are seeking financial partnership so that they may purchase and distribute Bibles, support Malagasy pastors as missionaries and to attend WorldVenture field conferences.
Would you consider joining Josy and Ana's financial partnership team? All donations are tax-deductible through our mission organization, WorldVenture.
There's three ways you can join the team…
1. CLICK HERE and follow the link to set up your secure account with WorldVenture where you can proceed to make an on-going commitment or one-time gift.
2. CALL (800) 487-4224 and select option #6 to speak with someone 8am-4pm MST (M-F).
3. MAIL a check to:
WorldVenture
20 Inverness Pl E
Englewood, CO 80112-5622
(Please specify your donation as designated for Georcelet (Josy) and Ana Armand by writing account #4001-960 in the memo line. (Note, for tax purposes, their names should not appear on the check.)

Thank you for investing in and praying for Josy and Ana and their ministry of bringing Christ to remote areas of Madagascar!
Prayer Needs…
Your partnership and prayer is vital to the ministry in Madagascar and our family! As such, there's four requests that we want to specifically ask you to pray with us for…
1. Borders remain tightly closed in Madagascar. This is hindering teammates from returning and our teacher from coming. Please pray for the safe re-opening of international borders soon.
2. Isabella (14) has started first term of her freshman year at Rift Valley Academy in Kenya… from Madagascar. This is certainly not ideal but both RVA and Isabella have done a stellar job with online learning. Please join us in praying that it would be safe for RVA to return to in-person instruction at the beginning of January.
3. Alissa has been dealing with some long-term health concerns that cannot be properly looked into from Madagascar. Please pray for deep healing at a cellular level.
4. This one is big. Earlier this week, Eliana (12) experienced a very vivid spiritual attack in our backyard at sundown. A similar but very different event happened to Isabella (14) this past July.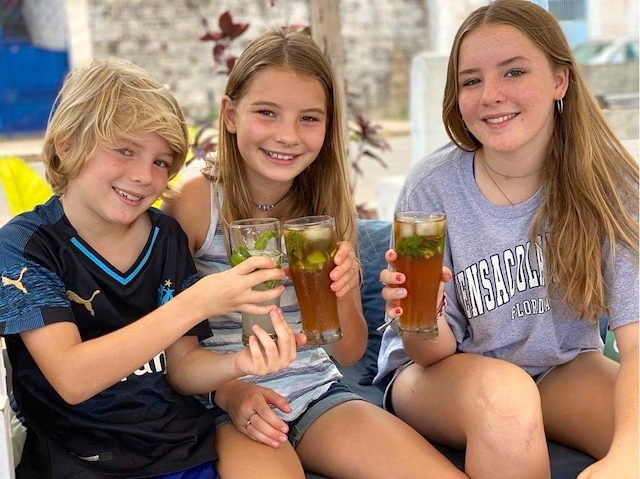 We know that the enemy doesn't play fair and as such, our kids who are also on the frontlines of ministry, are vulnerable to the schemes of evil. And yet, we have full confidence that we love and serve a VICTORIOUS God, that He is our Protector, our Redeemer, and our Savior. Please join us in standing firm against the enemy and praying protection over our kids, our family, our property, our ministry partners, our community and over the great red island of Madagascar!
Thank you for standing in the gap,
With love, Jamie, Alissa, Isabella, Eliana and Gavin