Saving Lives…
Birth work is beautiful. It is also quite primitive. The flow of hormones and surges and work and strength to bring a new life into the world. The tenderness of a woman becoming a mother for the first time or perhaps the 6th time. It is a sacred space where Jesus fills the room and one can easily be left breathless at the beauty of His intricate creation.
Birth work is also dangerous. Every 11 seconds, a pregnant woman or newborn dies somewhere around the world (Unicef).
Last week a 26-year old, second time mom, went into labor. She arrived at the Sarobidy Maternity Center in the arduous stage of labor called transition. Two hours later, she was pushing, her baby's head was born but signs of a shoulder dystocia were looming and an extremely tight cord was wrapped around the baby's neck. Quick thinking, trained skills and lots of prayers brought a pale, unresponsive and limp baby into the world. The midwives sprang into action and began neonatal resuscitation, a skill not known or used by most midwives in Madagascar. Soon thereafter, the baby was breathing, crying and in her mother's arms.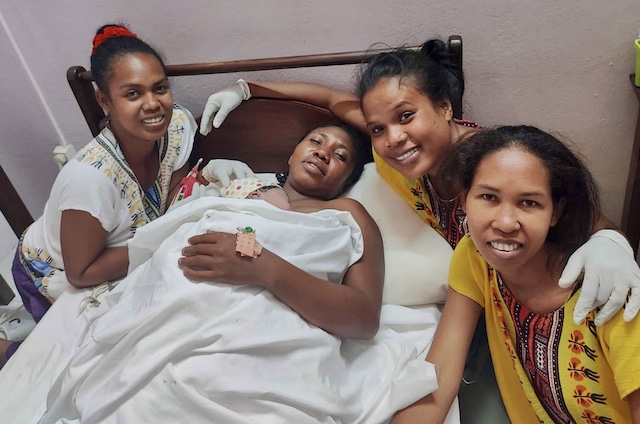 Earlier this week, a young first time mother came to the center in labor. Labor progressed beautifully and then stalled. All the tricks and tools weren't helping. Baby's heart rate began to plummet. Once again, quick thinking, trained skills, and lots of prayers brought another baby girl into the world through the use of a KIWI, a flexible and gentle vacuum system– a tool that isn't accessible or used by midwives and physicians alike in Madagascar! Once again, a big and beautiful baby girl was gently placed into her mother's arms.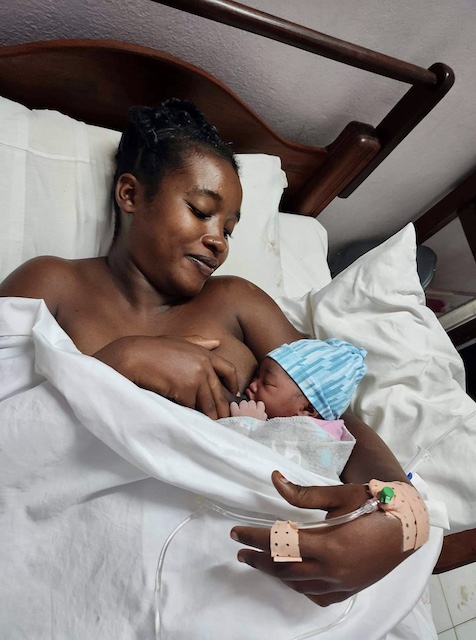 Life-Saving Skills…
Eden Reforestation Projects often works in rural and hard to reach places where there isn't access to medical care. In addition, the Eden team often volunteers their fire-fighting abilities to help combat forest fires in the surrounding area. Several months ago, Sonja, one of our co-workers with Eden Projects, contacted the Red Cross in Madagascar, who in turn, began first-aid and CPR training with several of the Eden employees! These men and women are thrilled to be equipped with basic life-saving skills that can be used on the field as well as in their communities!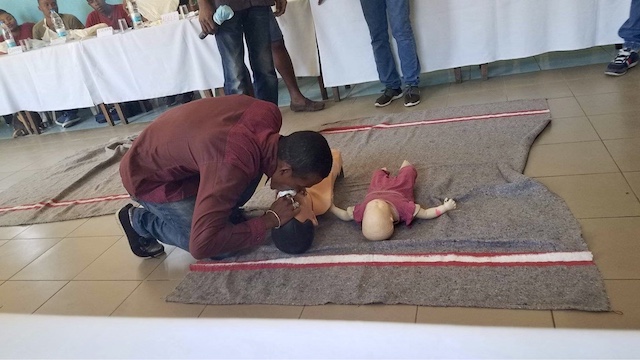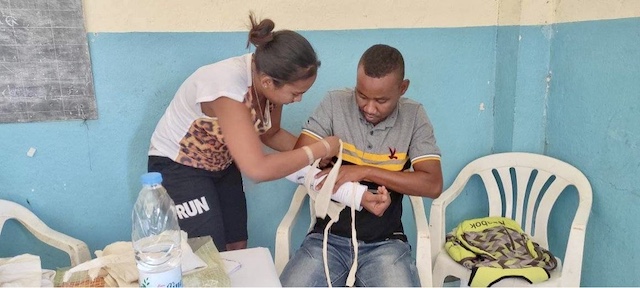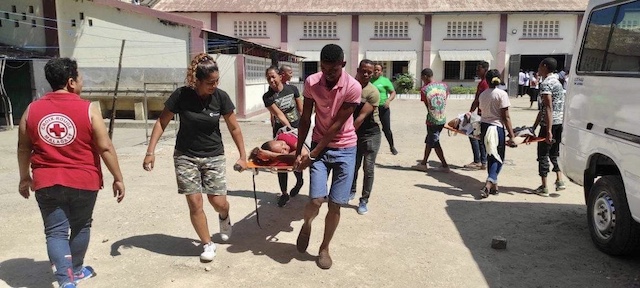 Rooted in Christ…
As I type this, our home is eerily quiet… 13 of the 17 boys left today for the start of a five-day midterm. The remaining four guys will leave tomorrow morning. We just completed our first six weeks together. It has been FULL and FUN in all the normal teenager ways! Loud, comical, ingestion of massive quantities of food, inquisitive questions, late night movies, stinky socks, pingpong wars, laughter, sports, games, homework and talk of girls. At the same time, there has been deep conversations of faith, personal struggles and forging relationships.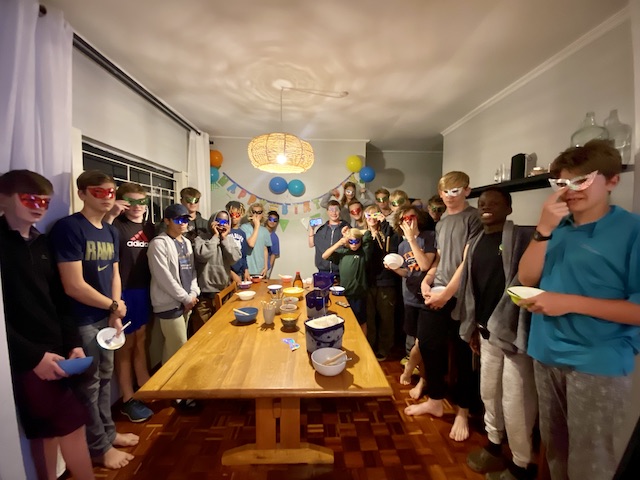 As as a dorm this year we are focusing on the theme of INTEGRITY and what it means to be a man or woman of integrity. We're looking at what Scripture says about honesty, our words and actions, true friendship, authenticity, taking responsibility for ones actions, manifesting humility, showing respect, and so much more. These guys have quickly found a way into our hearts and it is a joy to walk alongside them during this time in their lives! Our deep desire is that these boys would love the Lord their God with all their heart, soul, mind and strength.
Would you please pray with us that as we share life alongside each of them– in the everyday interactions of sharing conversations, encouraging them, keeping them accountable, baking with them, playing sports with them, challenging them and laughing with them, that they would see Christ authentically reveal Himself to them. Would you pray that these young men would be deeply rooted in Christ throughout their high school years and beyond!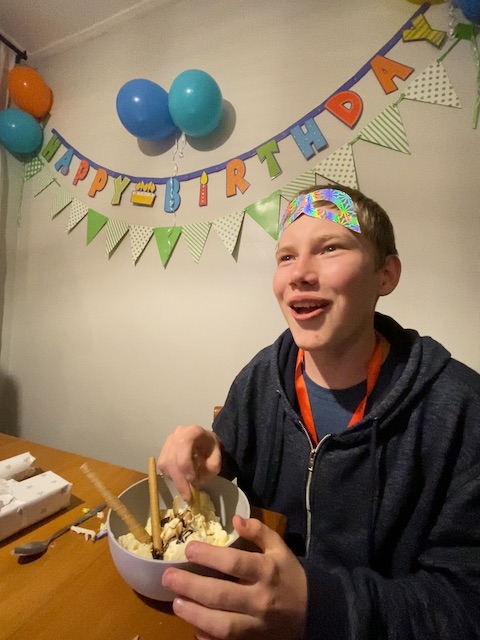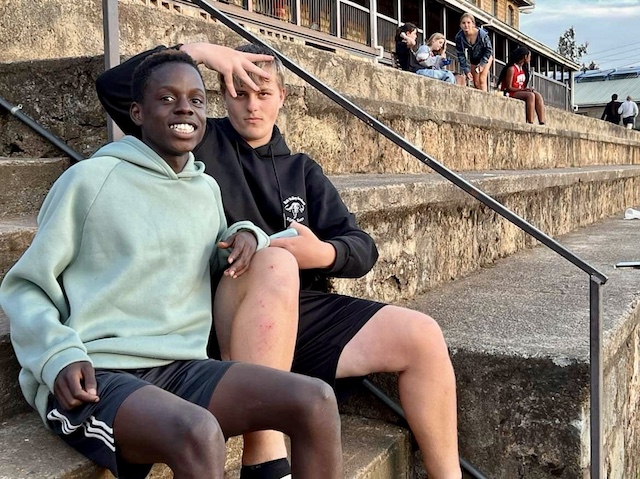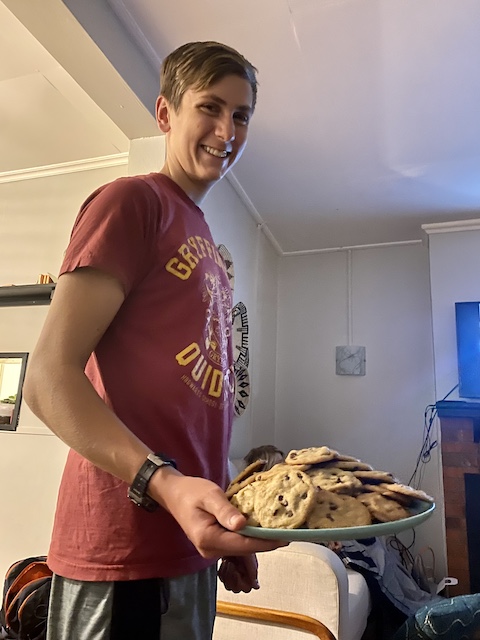 Thank you for faithfully journeying with our family through prayer, encouragement and your financial sacrifice! We simply could not do the work that the Lord has placed before us without your partnership! Our prayer this month is that each of us (you all and us), would be deeply rooted in Christ, unwavering in our adoration of Him and unswervingly following His leading in our lives!
With love,
Alissa, Jamie, Isabella, Eliana and Gavin
*** To view this newsletter in it's original format, click here ***