Sissy and Vanna
The Story of their Lives…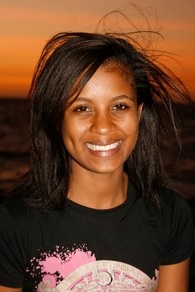 Sisters, Sissy (16) and Vanna (14) are the oldest of 5 kids.  We first met Sissy and Vanna in the remote fishing village of Mahabana in 2000.  At the time, they were young girls but their lives were already on the common track in such areas to be married at 13 years old, most likely pregnant by 14 and abandoned shortly thereafter, leaving them in an impoverished and desperate state.  In 2002, Maman'i Sissy approached us and asked if we could help provide education for Sissy because there were not any schools in Mahabana.  Soon after, Sissy made the 3-day journey by Malagasy sailboat to the large city of Mahajanga, just 100 miles north of Mahabana.  The following year, Vanna joined Sissy. The girls blossomed in school, so much so that after a few years they outgrew the schooling available to them in Mahajanga and were moved to the capital city to continue learning.  Currently they attend Vision Valley, a Christian English speaking school in the capital city, Antananarivo.  Sissy is entering 10th grade.  She is a spunky, fun-loving, outspoken young lady who dreams of becoming a doctor.  Vanna is entering 8th grade and is a sweet, tender young lady who wants to become a business woman.  Both have a deep love for the Lord.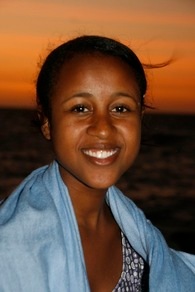 The lives of Sissy and Vanna have taken a dramatic turn since that day in 2002.  Maman'i Sissy stills works and lives in Mahabana. Her life too has dramatically changed.  First, she now has a personal relationship with Christ, which has freed her from the powerful and oppressive grip of Animism.  Maman'i Sissy was in fact, the first person baptized in Mahabana, a village that has long been taboo Jesus Christ and the Bible.  Second, in 2007, Maman'i Sissy became one of the first employees of Eden Reforestation Projects and has been an integral part in planting over 18 million trees in this region (www.edenprojects.org).  Today, her job as manager of the Mahabana mangrove-planting site has afforded her to now send her 3 younger children to school.
Opportunity…
The lives of Sissy and Vanna have been transformed in these last 9 years. There is no doubt that God has huge plans for their lives.  As a result of this transformation, their mother is still propositioned to sell her girls into marriage… however, now it's by men who are rich businessmen, police, and politicians.  Her reply is simple; no amount of money can replace the education and future of her daughters.
While attending school is an enormous privilege and blessing in Madagascar, it also comes with certain costs. Because Sissy and Vanna's mother must continue working in Mahabana, it is necessary to find housing and quality care for the girls so they can continue in school. The capital city is a several days journey from their village.
Thankfully, each year Vision Valley has granted them a full educational scholarship, which covers the large cost of their tuition.  To sustain their educational opportunity, $150/month per child is needed for the cost of books, school supplies, housing, utilities, food, clothing and all living expenses.  Any amount contributed towards this need helps open the doors for Sissy and Vanna to continue to learn, grow and in turn give back to others; and they are already doing just that.  While on school break in August, they took a trip with our ministry team to their home village of Mahabana.  Sissy served as medical assistant and translator for the medical clinic while Vanna assisted the team in interviewing employees of Eden Reforestation Projects.
Give…
We've set up an account for Sissy and Vanna through WorldVenture.  All gifts are tax-deductible and 100% of giving is strictly for the care of the girls.
If interested, the partnership information can be found on WorldVenture's website:
https://worldventure.com/GiveNow.aspx?aliaspath=/Give/Give-Now
Under GIVE TO PROJECTS—- the drop down menu will appear and you can scroll down until you reach: "MADAGASCAR- LOW INCOME FAMILY SCHOLARSHIP". 
If giving by mail, donations can be mailed to:
WorldVenture
1501 W. Mineral Ave.
Littleton, CO 80120
(800) 487-4224
In the memo section specify donation as for account number #6401-905  (Low Income Family Student Scholarship Fund).
Thank you for your interest in the lives of Sissy and Vanna and considering what role you may have in shaping their future.  Should you have any questions, please don't hesitate to ask us!
Blessings,
Alissa, Jamie, Isabella, Eliana and Gavin