The Blind will See…
Legally blind by the age of 5, Tovo learned Braille at a school started by Lutheran missionaries in Antsirabe, a small town in the highlands of Madagascar. For the last 25+ years, Tovo has been living with his wife and three kids (ages 9-25 years old) in the region of Mahabana on the northwest coast of Madagascar. Not allowing his loss of vision to deter him, he's been making and mending fishing nets for local fishermen, fishing with his own outrigger canoe in the ocean and in the mangrove channels with the assistance of others and is skilled at taking apart and repairing radios for others in the village of Mahabana! Despite his best efforts, Tovo has struggled to provide for his family and keep his children in school. When a planting position opened on the Mahabana team of Eden Projects, Josy, the National Director approached Tovo with the possibility of consistent work. Without hesitation, Tovo happily accepted. When asked, "Tovo, how are you going to know where to plant?" he responded with confidence, "I'm sure some young man will be happy to walk me to the planting sites or my wife will be standing right beside me".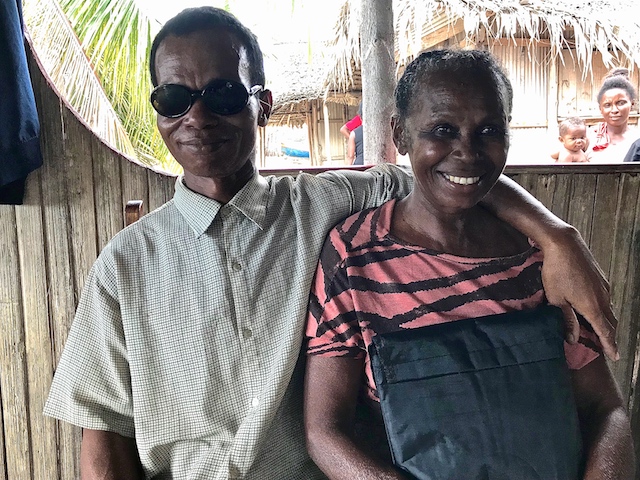 Tovo is a man passionate about the freedom he has found in Christ and about the ways he has experienced the Lord's healing and provision in his life. He's a man after God's heart and passionately shares his testimony with others as he lives and works in Mahabana, a village once considered taboo Jesus and the Bible.
Please join us in praying for Tovo and his family– that his passion for the Lord would be evident to all and would be used by God to penetrate the hearts and lives of others in his community!
He is the Maker of heaven and earth, the sea, and everything in them– He remains faithful forever. He upholds the cause of the oppressed and gives food to the hungry. The Lord sets prisoners free, the Lord gives sight to the blind, the Lord lifts up those who are bowed down, the Lord loves the righteous. Psalms 146: 6-8
Invitation to Partnership…
Over ten years ago we embarked upon the journey of partnership development and fundraising for the ministry in Madagascar. At the time, we shared with many the call that the Lord was placing upon our hearts to return to Madagascar. God led us to the name Red Island Restoration with the desire to see health, forests and hope in Christ restored. We didn't have a solid idea of what that would look like, yet many stood in faith with us and helped to propel us forward. Thank you!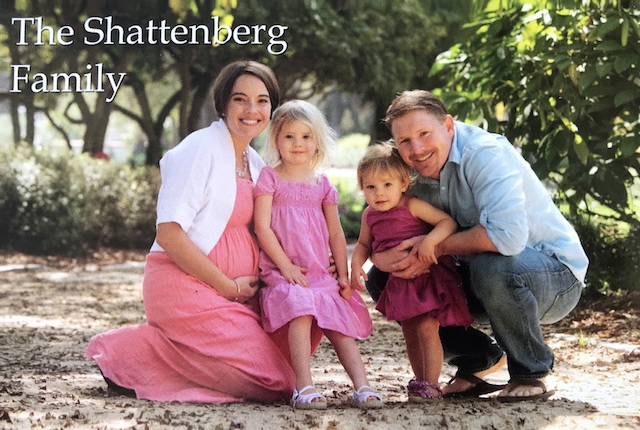 Nearly nine years ago, we moved our very young family of five to Madagascar as a result of the financial generosity, whispered prayers and sweet blessings of so many! At that time, we had some dreams that we held loosely to see where and how the Lord would lead. Many of you launched us, prayed over us and sustained us through notes of encouragement and prayers across the miles in those early and somewhat rocky years. Thank you!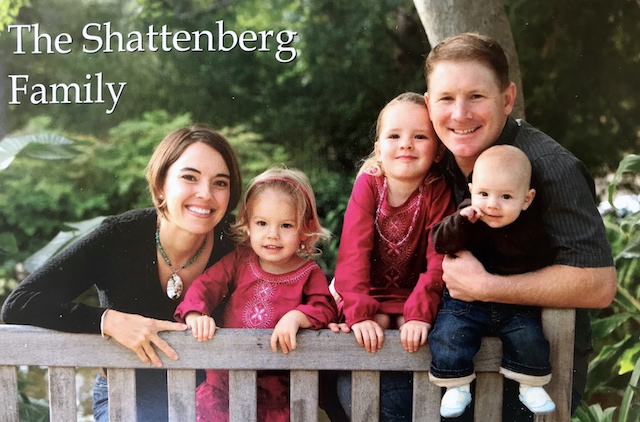 As this next decade of ministry is soon before us, we're amazed at how the Lord has ordained, blessed and grown the ministry in Madagascar through the Sarobidy Maternity Center, through Eden Projects and through Sarobidy Creations!! We continue to sense the Lord's leading for our family to invest into the lives of the Malagasy, share the love of Christ through these relationships and lead these precious ministries.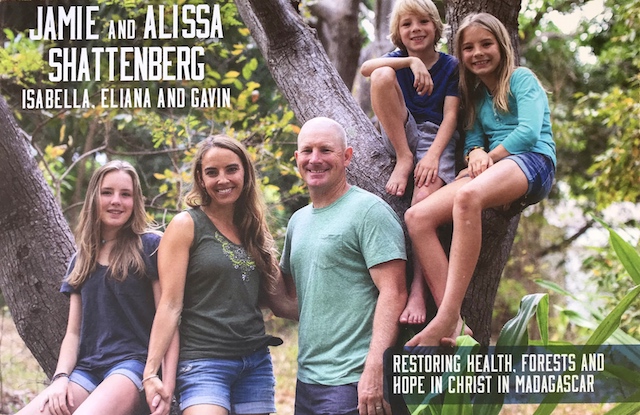 A decade after our initial fundraising efforts, we've come to a place where we need to expand the community of individuals, families and churches that financially partner with the ministry of Red Island Restoration as our family continues to serve in Madagascar.
There's several reasons for this:
* Previous donors have passed away or have needed to end their commitments for a number of reasons.
* As our kids are entering their teenage years, airfare, cost of living and school fees have drastically increased.
* Isabella, our oldest has come to the end of the available educational system in Madagascar and will begin to attend Rift Valley Academy in Kenya next fall.
* Rising medical insurance premiums
* As our leadership roles increase, so do the financial demands of our administrative responsibilities as well as the importance of attending meetings on the African mainland with our organization.
In order to meet our current/projected financial needs, we're specifically looking for the following partners or any other combination thereof.
1 partner at $500/month
4 partners at $250/month
15 partners at $100/month
15 partners at $50/month
25 partners at $25/month
We ask that you would join us in praying and trusting for the Lord's provision! In addition, would you consider joining our financial partnership team from one of the above breakdowns or any other amount that is right for you? All donations are tax-deductible through our mission organization, WorldVenture.
There's three ways you can join our team…
1. CLICK HERE and follow the link to set up your secure account with WorldVenture where you can proceed to make an on-going commitment or one-time gift.
2.CALL (800) 487-4224 and select option #6 to speak with someone 8am-4pm MST (M-F).
3.MAIL a check to:
WorldVenture
20 Inverness Pl E
Englewood, CO 80112-5622
(Please specify your donation as designated for Jamie and Alissa Shattenberg by writing account #173 in the memo line (Note, for tax purposes, our names should not appear on the check).
Thank you for investing, loving and praying for the Malagasy people in our small corner of the globe! Your generosity and partnership is a deep gift and encouragement to us and many!
Connecting this side with that side…
Thank you for your prayers through a whirlwind last month of speaking engagements, podcast recordings, video interviews, work travel, debriefing, meetings and Sarobidy Creations sales!


Despite the busyness of the month, we're thankful for the many opportunities to engage with those around us– we're quite aware that the work we put in on this side of the globe is just as important as the work we put in on that side of the globe! Being a bridge between the community in Madagascar and the community in the USA is one of our responsibilities that has developed over the years and one in which we have grown to love.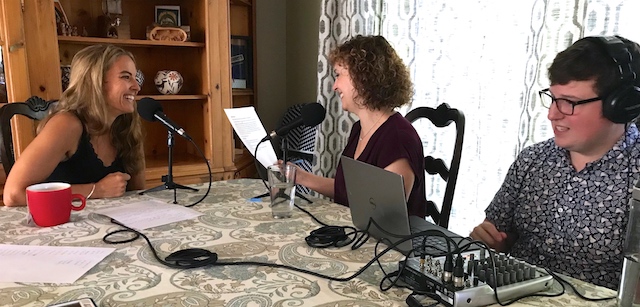 This month we begin multiple speaking engagements with each Sunday in October (and beyond) sharing at a different church scattered throughout California!

10/6/19 — New Life Church, Santa Barbara
10/13/19 — Free Methodist Church, Santa Barbara
10/20/19 — First Baptist Church, Monterey
10/27/19 — Verdugo Community Church, Los Angeles
We covet your prayers as we share with many what the Lord is doing on the great red island and that our words and stories would glorify the Lord and speak of His abounding love and redeeming grace!


Blessings to you and yours,
Jamie, Alissa, Isabella, Eliana and Gavin