Thin line between life and death…
Thin line between life and death…
We thank you for your prayers this last month for the women that were due in October. 14 babies entered the world… and by God's grace, all 14 babies and mamas are alive today. It was the busiest month to date for deliveries at the Sarobidy Maternity Center and it was also the most intense month to date for emergency complications. One baby needed resuscitation at birth, three women experienced severe postpartum hemorrhages– one woman, that once transported to the hospital, needed to enter the operating room, one woman was brought to us with eclamptic seizures (without prior signs or symptoms!) and was quickly transferred to the hospital, and one baby was born prematurely at 34 weeks. These moms and babies walked the thin line between life and death and we praise the Lord for His protection over them and His grace and mercy that sustained their lives.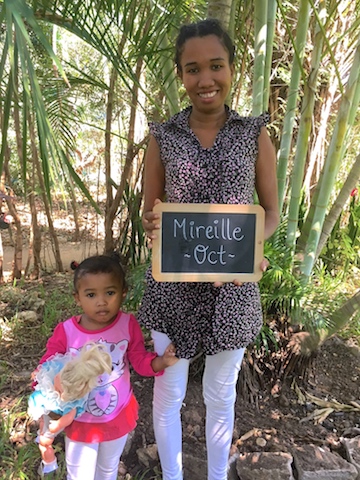 In our city, which is the second largest city on the island, only 50.73% of women delivered in a facility in 2017– leaving nearly half of women to deliver at home, with or without a birth attendant (who may or may not have training). I can say with nearly 100% confidence, that these women and babies that experienced these emergency complications this month would not have lived if they delivered at home. That may sound dramatic however when one considers the barriers to care that women and their babies in Madagascar experience– lack of knowledgeable medical attendants, lack of proper medications, supplies and training for emergencies, lack of transportation to a medical facility in the event of an emergency, lack of finances to pay the hospital (prior to receiving any medical care!) in the event of an emergency, lack of swift and competent care once they arrive at the hospital…. you can quickly see that childbirth is a dangerous process for women in Madagascar.
It was God's deep care over these women that they came to the Sarobidy Maternity Center for medical care during their pregnancies, deliveries and postpartum period. Each of these women and babies will continue to receive care, education and support for the next six months.
Your prayers and generous financial support of the Sarobidy Maternity Center are literally saving the lives of women and babies while keeping the family unit intact. We are humbled by your care for these precious ones!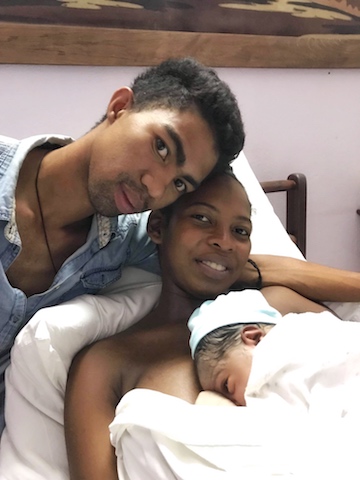 We also humbly ask that you would consider joining the financial partnership team of the Sarobidy Maternity Center so that we can continue to provide life-saving compassionate care to women and babies. We are currently operating in a deficit each month as we draw from reserves to pay for operational expenses including care for those women that require hospitalization.
$50 per month fully supports a mother-baby unit– this includes all prenatal, delivery, postpartum and well-baby care, vitamins, medications, laboratory services, ultrasound services, education and healthy snacks.
Life is priceless and these women and babies are precious! To sponsor a mother-baby unit monthly or to make a one-time donation,
click here
to be directed to WorldVenture, where 100% of your tax-deductible donation sponsors the women and babies of the Sarobidy Maternity Center.
Likewise, would you commit to pray for these moms and their babies as well as our team of midwives that are caring for them?
Finally, as the Sarobidy Maternity Center grows in Madagascar, we ask that you would help us grow the team of people in the USA that know about, love and support the ministry of SMC. Would you help us spread the word… by telling your friends, your families, your churches, your social media connections?? You can find Red Island Restoration (and the happenings of SMC) on both
FaceBook
and
Instagram
!
We believe that caring for women and babies, sharing the love of Jesus with them on a weekly basis and shepherding life safely and compassionately into the world is both a privilege and an effort that takes a village. Thank you for being a part of this community that is serving the Lord and these women through this ministry! 
To read more about the realities of maternal mortality and how dangerous childbirth is for women in countries like Madagascar, read this recent article written by the World Health Organization. 
Classroom Expansion…
You may remember from our
July newsletter
, that with the growth of the Sarobidy Maternity Center also came the need to expand our classroom to fit all the pregnant ladies on Mondays and all the postpartum mamas and their babies on Thursdays. We were quickly reaching capacity in our classroom where we provide health education each week. If you missed that newsletter– fun fact, Jamie and I were a part of building this very classroom in 1999!
Click here
to read the story and see pictures from 19 years ago! We're so thankful for the generous donation from
TenTree
that allowed us to renovate and expand our classroom and for a partnering church in Southern California that generously donated the money to purchase all the chairs that were then sent in the ocean container from the USA to Madagascar! As you can see from the before and after pictures, we have room to grow!!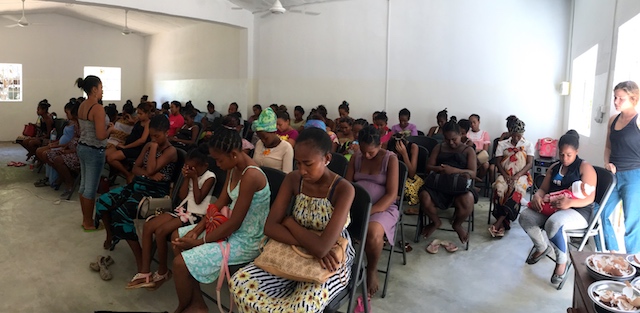 We covet your prayers for this space where we join together to worship the Lord through song and prayer with these women– may the ladies truly experience the Lord and draw close to Him. We covet your prayers for this space where we share health education with them about their bodies, their babies, family nutrition and disease prevention– may these women be empowered with knowledge so that they may care well for their families and share their knowledge with others within their communities. 
Leadership Training…
Twice each year the leaders of Eden Projects— both from the dry deciduous and mangrove sites, gather for leadership training and further reforestation education. Earlier this month, Eden Projects held it's second leadership training for 2018. During this time, 75 leaders met together– both young and old, both women and men, some were new leaders while others have been with Eden Projects for over 10 years. Often these meetings are the only time many of these leaders get together and it often brings a sense of unity between villages that though far apart from each other are united in one purpose– to reforest their piece of Madagascar and alleviate poverty in the process.  This meeting covered four main topics; a recap on the history and goals of Eden Projects, an explanation of the structure of Eden's personnel flowchart explaining the flow of authority, the explanation and training on a new seed bomb reforestation technique, and finally a training on fire prevention.
We praise the Lord for the work of Eden Reforestation Projects! A recent article by the Global Forest Watch claimed that Madagascar had the largest registered amount of deforestation in the world for 2017 with 510,000 hectares being destroyed and representing 3.8% of the forests of Madagascar. It is estimated that just 10% of Madagascar's forests remain. The future of this island nation and the health and livelihood of the Malagasy people is daunting. Though Eden Projects has successfully planted over 200 million trees in the northwest corner of Madagascar, this is truly just a speck of what's needed.
Would you pray with us– for Madagascar and her resourceful and resilient people? Would you pray for the work of Eden Reforestation Projects— for the leaders in the USA who are growing and spearheading this mighty organization, for the leaders on the ground in Madagascar who are implementing this incredible work, and the nearly 1,000 women and men who are being lifted out of extreme poverty as they reforest their great island. Would you pray that generational traditions of cutting and burning the forest would slow, that education would increase, and that men, women and children would be drawn to the Creator as they care for creation. 
Because of His grace…
Jamie, Alissa, Isabella, Eliana and Gavin
** To read this newsletter in it's original form as well as to see images of the women due in November, click here **