This (little) girl…
Just like her big sister did last month, this little girl celebrated a birthday last week.  6 years old.  Time seems to pass even more quickly with each year.  This little girl of ours was a whole 13 days late… and when she decided to make her appearance into the world, she did so with force and intensity… a bit like a freight train, in fact. From 6 cm to having a beautiful baby girl in my arms in less than 25 minutes… over the toilet, in our little house— freight train like.  She is wonderful!  She continues in her passion for all things on all levels… she is our adrenaline junky and at the same time our sensitive one.  This little girl is amazing at sharing with others, interested in just about every possible thing, loves to play teacher to all of her stuffed animals quietly in her room as well as loves to run through the house screaming and laughing!  She's sweet and tender, is a total foodie, has mad tree-climbing skills and soccer skills, is an amazing little artist and a fantastic snuggle-bug. She's got a style all her own which reminds me a bit of my punky brewster days.  She despises the dark, brings immense joy to our lives and is absolutely beautiful and wonderful, inside and out!  She loves her family something fierce and loves Jesus with all of her 6-year old sweet little heart!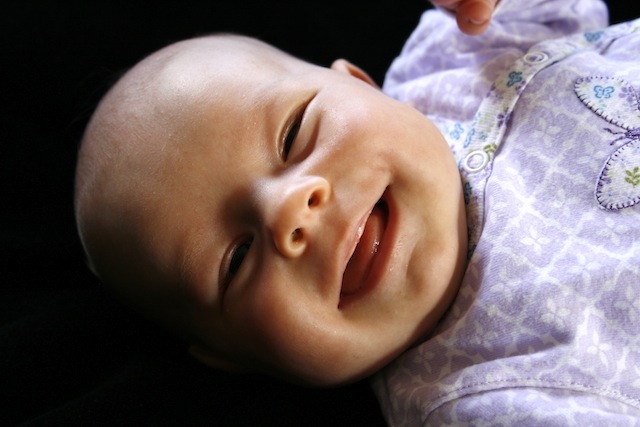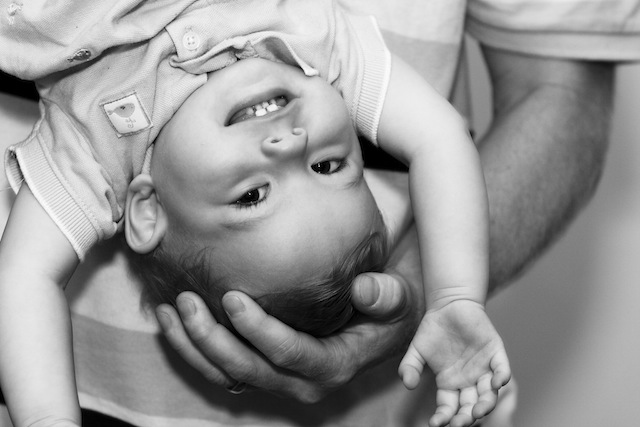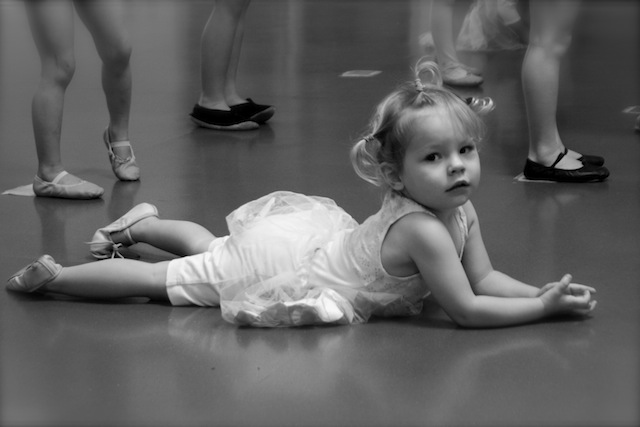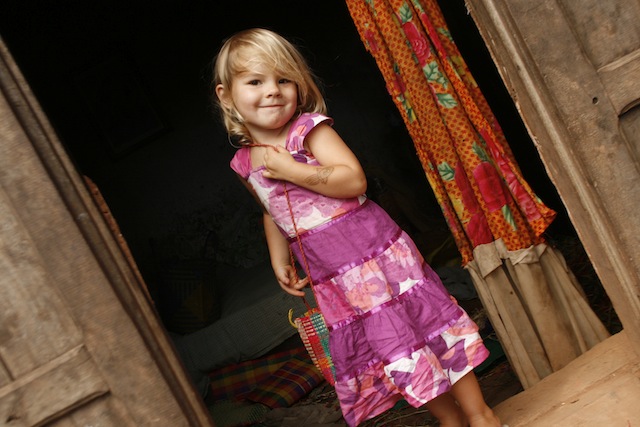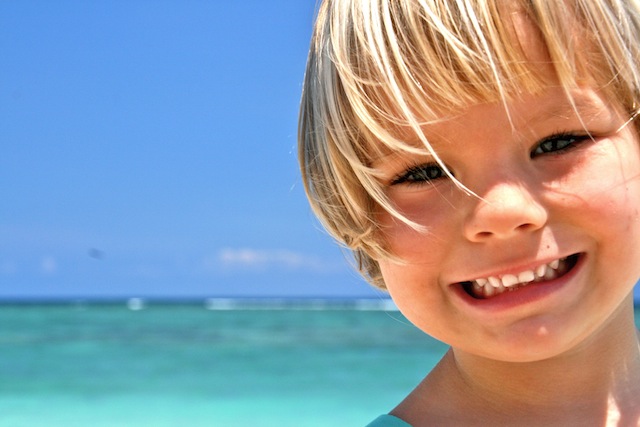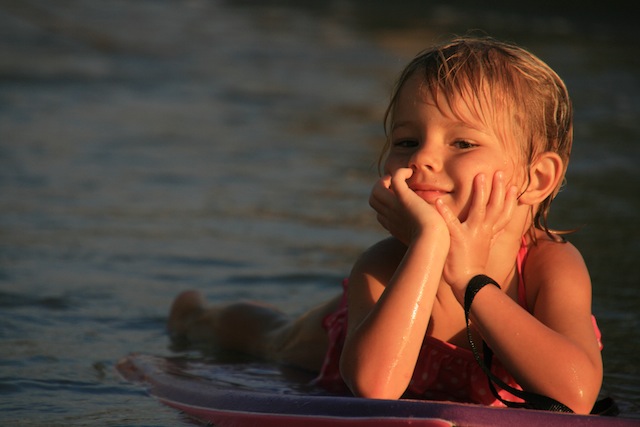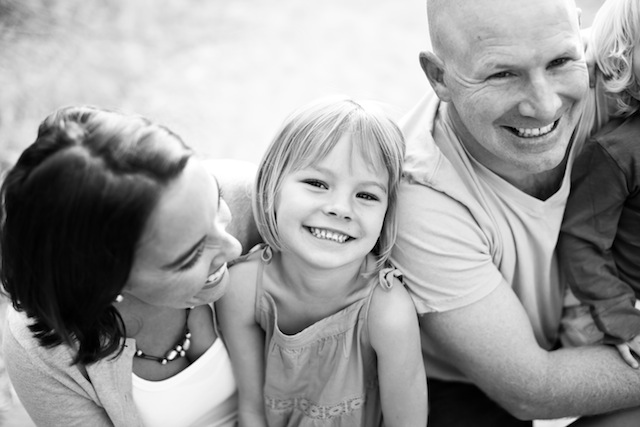 We spent a relaxed Sunday morning doing all the things she wanted to: some friendly competition with the Wii, making red-velvet cupcakes and cream cheese frosting with mama, and riding bikes outside of their French School just up from our house.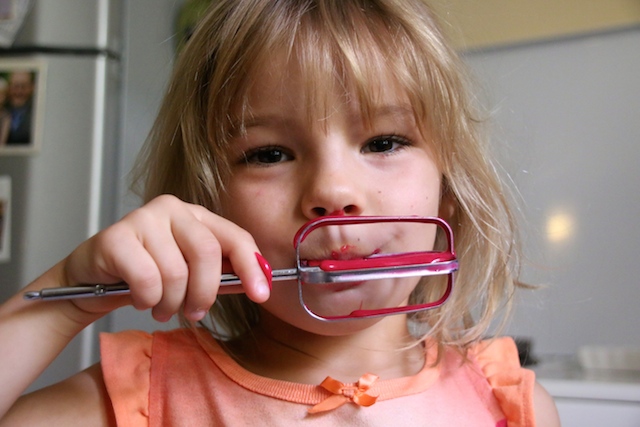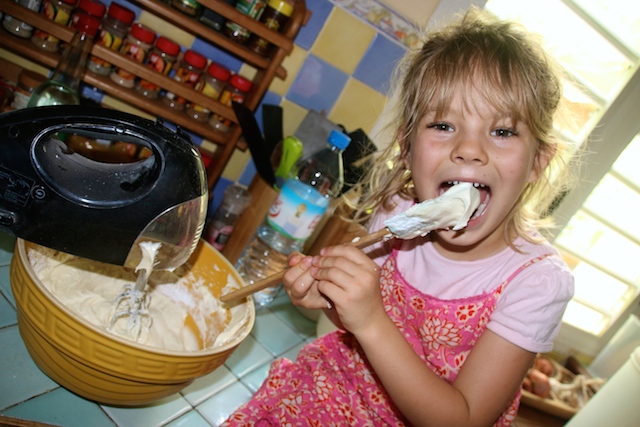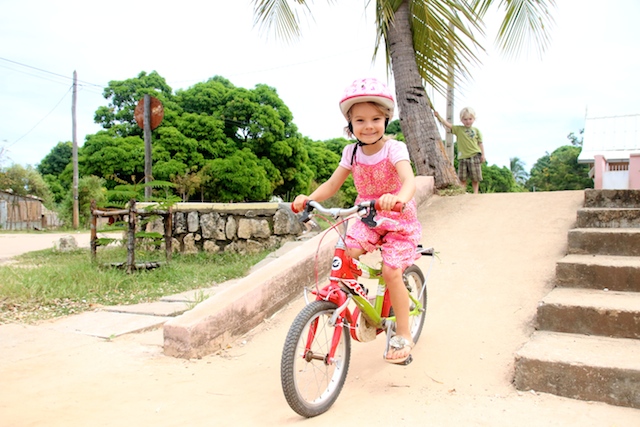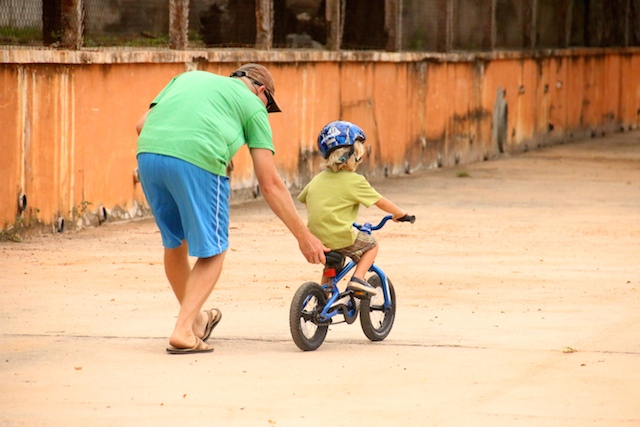 Ever since her big sister's birthday party, this little one has been planning out her own special day and was ultra quick to tell us that she wanted to go to the waterslide park in town.  Yes, kinda crazy… we live in one of the poorest countries of the world and yet we have a waterslide park.  It's nothing super special for an adult but for a 6-year old little pistol who loves adventure… it's perfect!  And unlike the waterparks in America, there's no rules!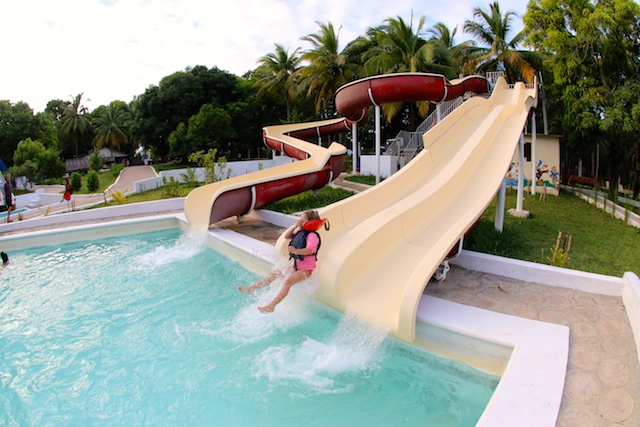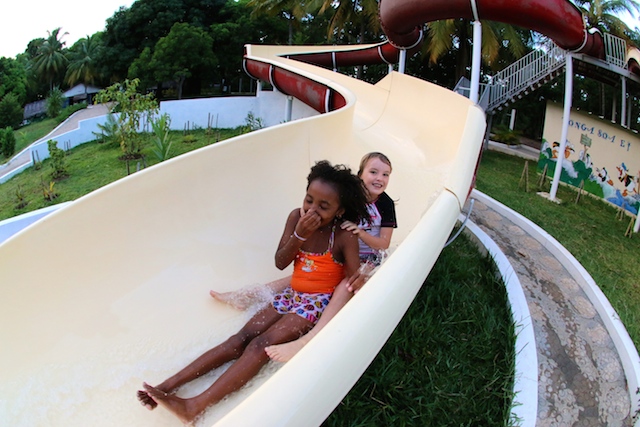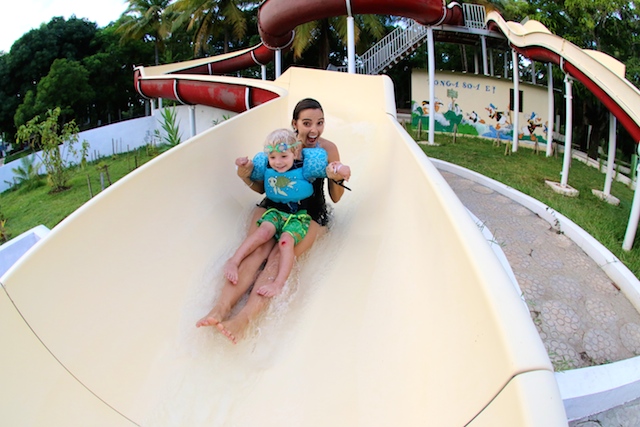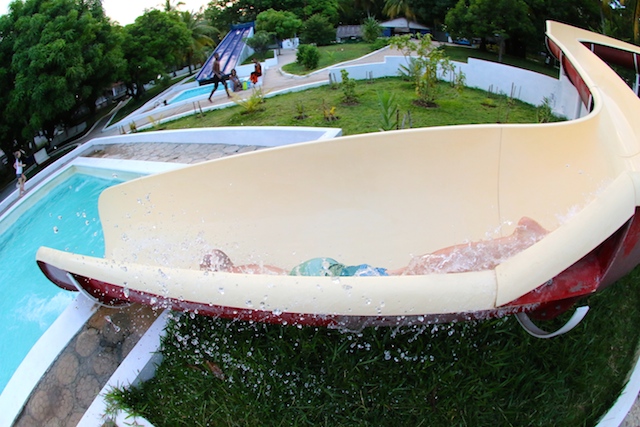 We invited the special people in her life, her good friend Princia along with the rest of her family, Jocya, Joice, Ana and Josy.  Her "big brother and big sisters", Sissy, Clarisse, Vanna and Andry– who we act as guardians for and are here because of school vacation.  Her pal Micah from school and his fabulous family– little brother River, and parents, David and Tasha, who by the way are moving back to the States next week.  So sad- we will miss these kindred spirits!  Sadly our close friends and our kids "grandparents" Maman'i Aby and Dina missed out on this one because of some important family matters.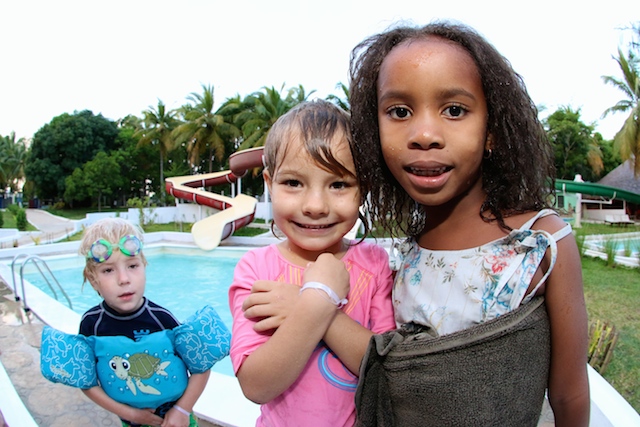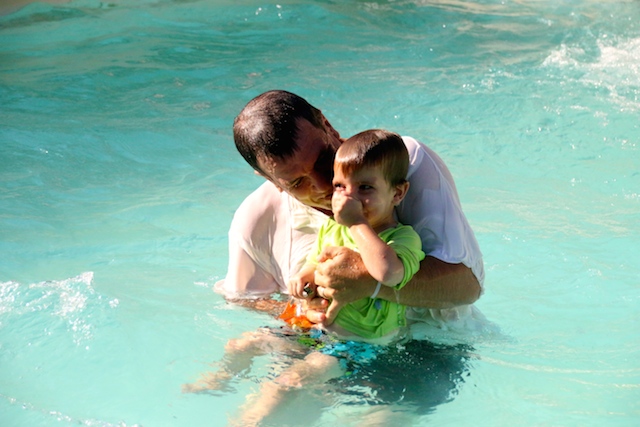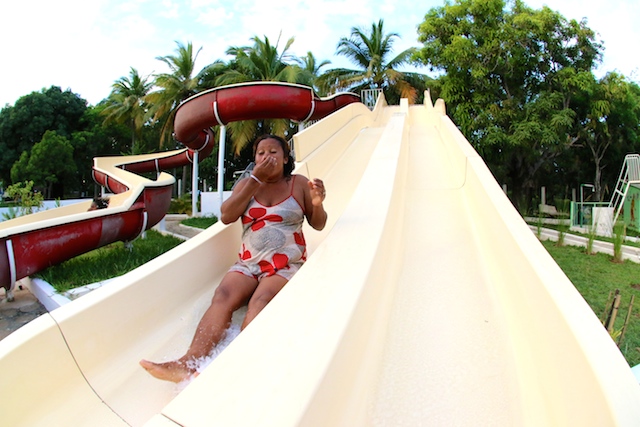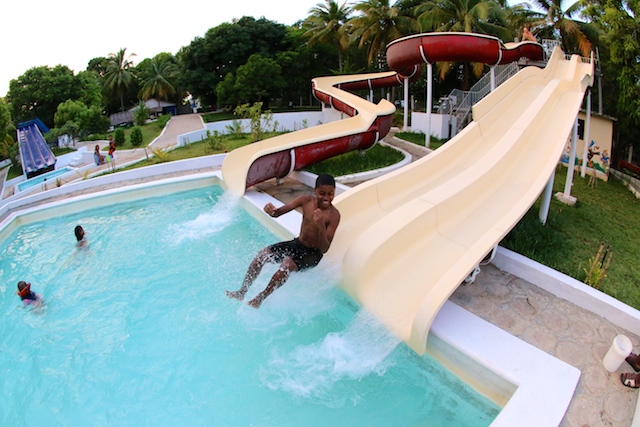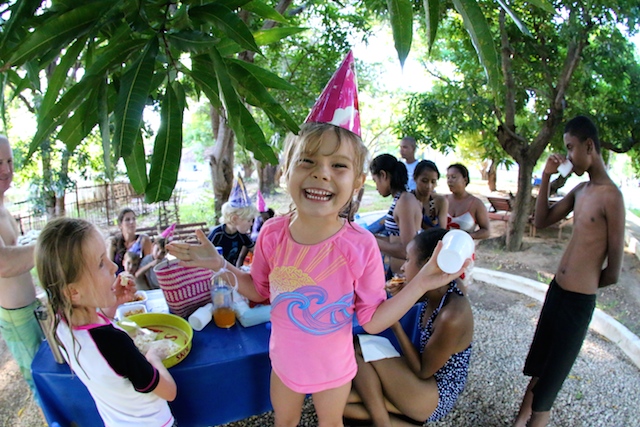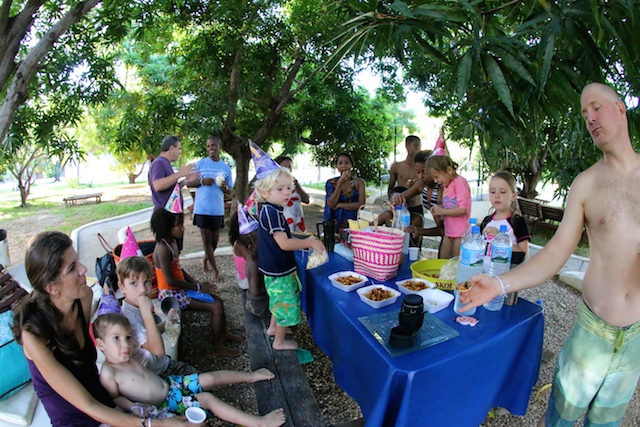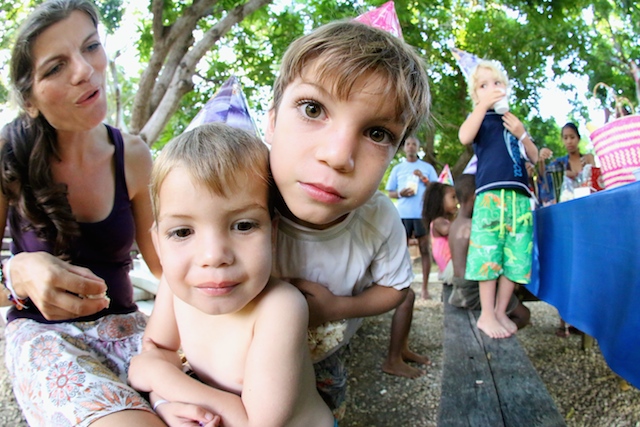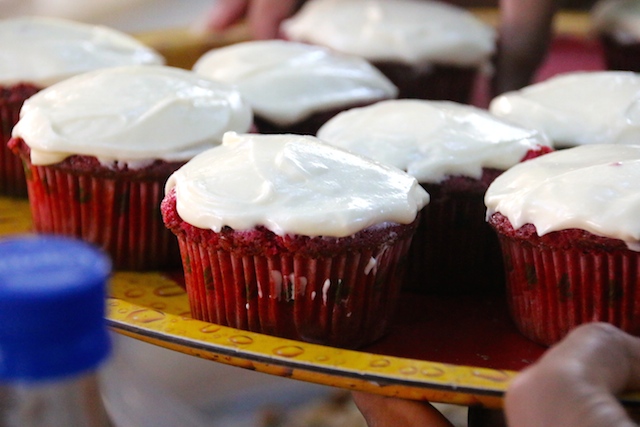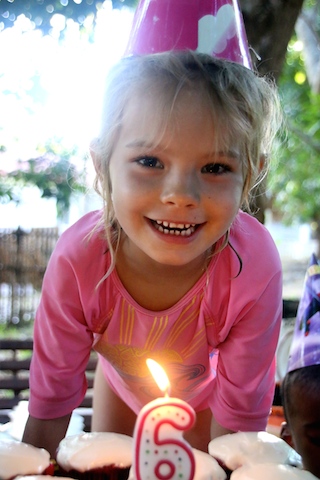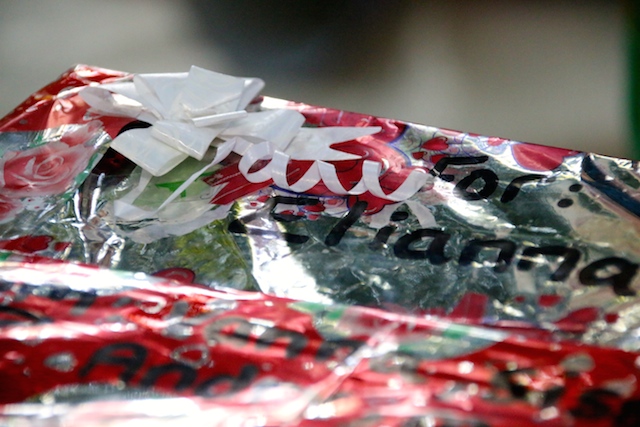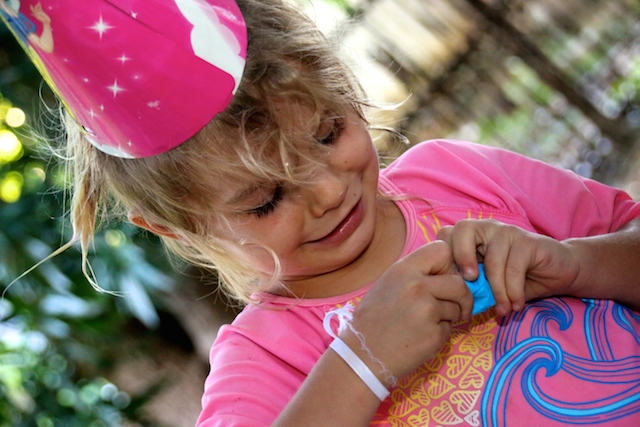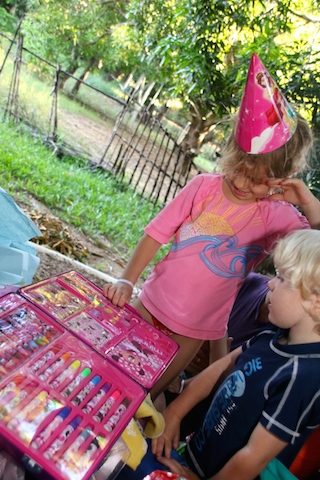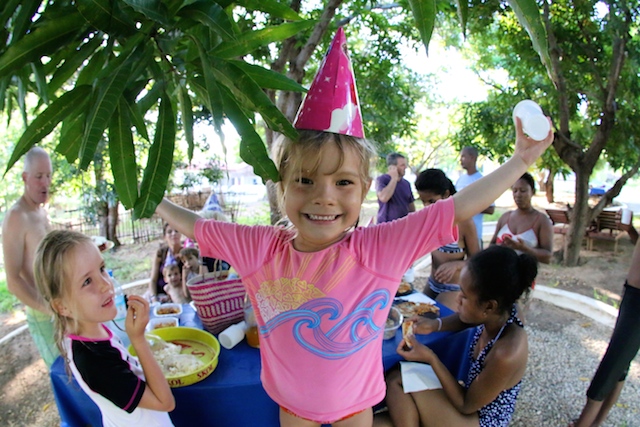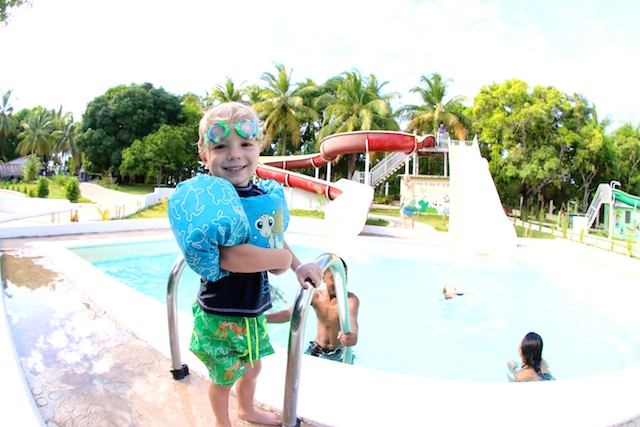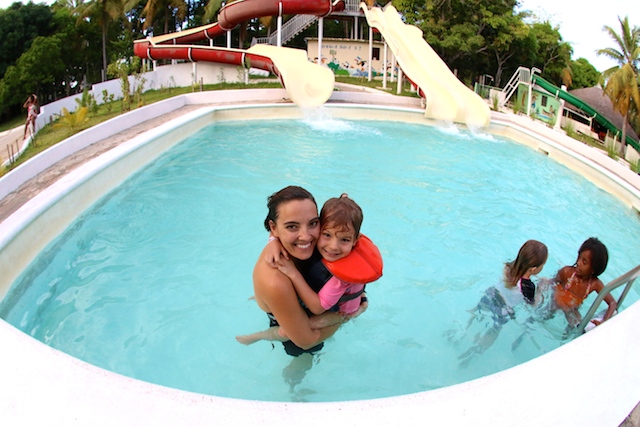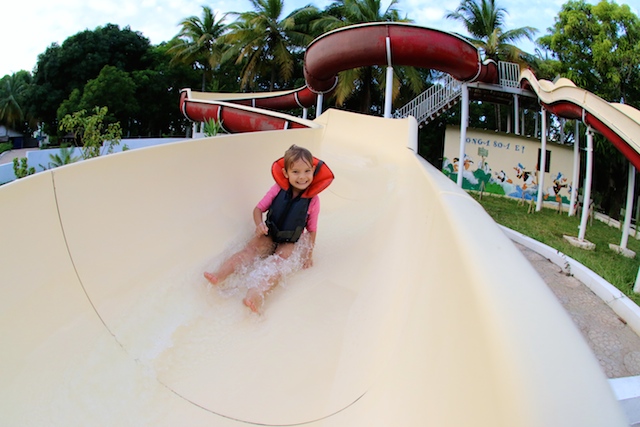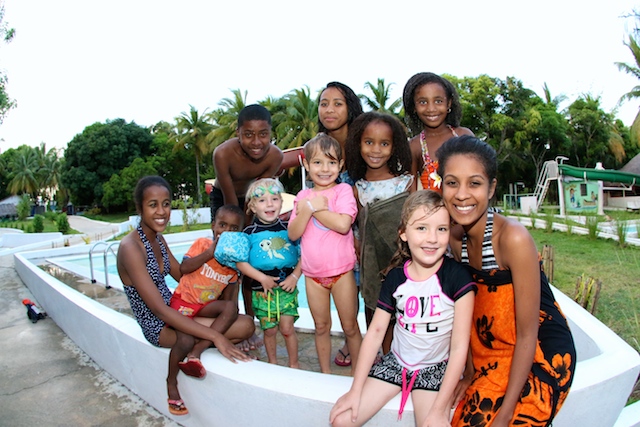 It was a fantastic afternoon of slipping and sliding, giggles and joyful screaming, cooling off in the pool, laughter amongst friends, good conversation and celebrating this sweet one of ours!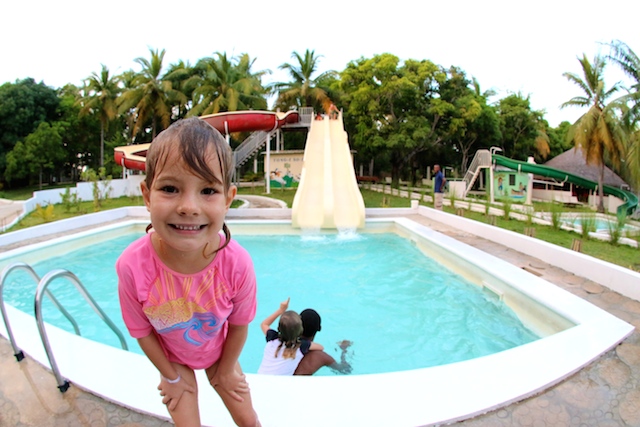 Once back home, we had her requested dinner of my Chinese chicken salad… something else she had thought of and long-ago requested.  We have a fun family tradition that whoever is special for the day gets to eat on the red plate.  Of course, she was thrilled to be the celebrated girl today!  (This tradition was passed down from my grandma Pat who as each of us grandkids came of age, would gift us with a red set of dishes.  Mine are currently packed in a box labeled "dishes" in Santa Barbara, but you better believe that I went out and found some red dishes here to carry it on!)  And as is the case with several nights a week here, the electricity went out so we were enjoyed our Chinese chicken salad by rechargeable flashlights!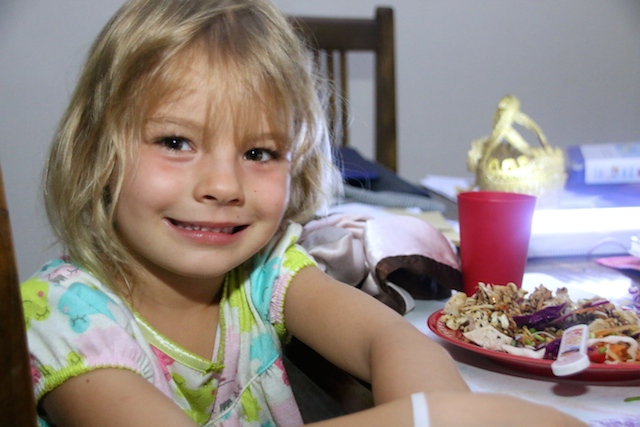 After dinner we skyped with my folks so they too could get in on the birthday action.  As I've mentioned in previous posts, my folks are pretty awesome and are always ready with their own cupcakes, candles and birthday hats to celebrate with on the other side of the world!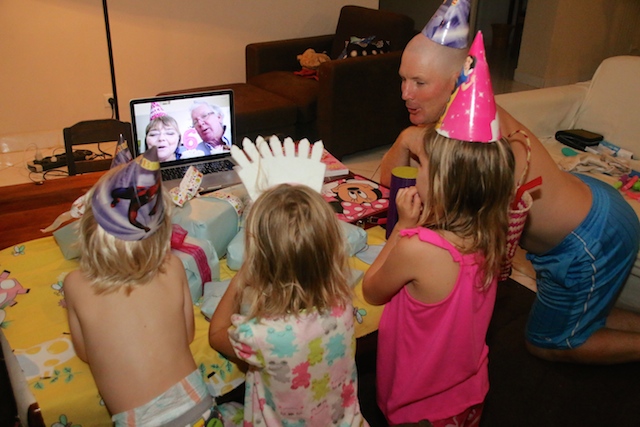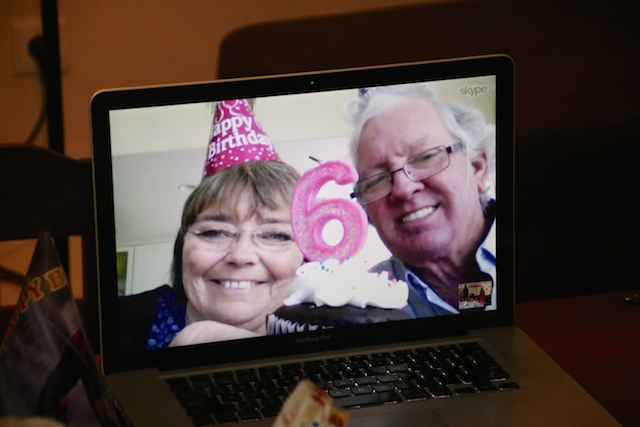 Of course they stayed online to ooh… and ahh… over all the fun little presents she unwrapped!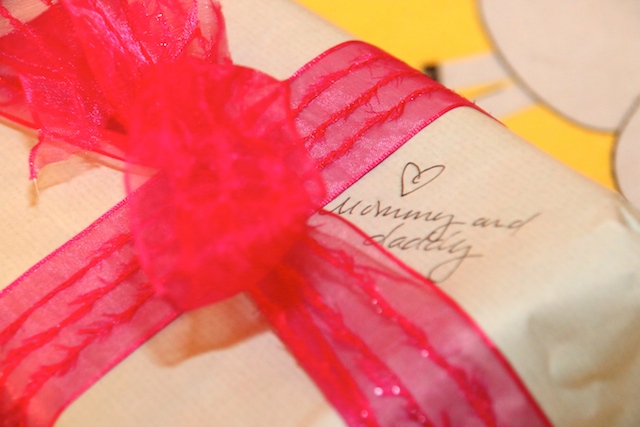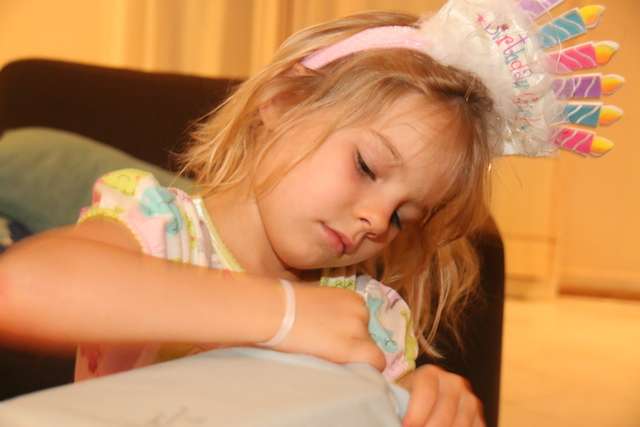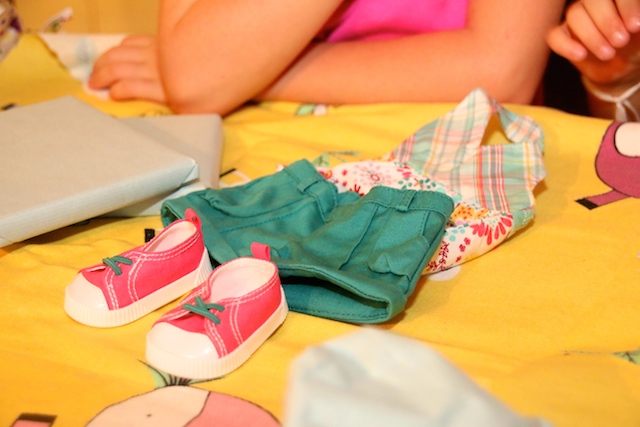 It was a grand day celebrating the life of this little girl… she's such a treasure to our family and I praise God for entrusting her to us!