Traversing the Globe… literally!
Thank you for your steadfast prayers that traversed the globe with us…. quite literally! If you missed our newsletter last month, we made the decision to return to the USA two months earlier than our scheduled home assignment in order to get Isabella, our oldest, back to RVA, her school in Kenya so she could complete her third term. The five of us departing together was the ONLY way for us to get her safely back to Kenya without being separated after Madagascar's borders closed 100% to all incoming passengers, even those with resident cards and passports! We're so thankful we made this decision as the borders have yet to reopen, Isabella is happy to be back in the classroom and with friends and engaging in sports, and we've gotten a jumpstart on some long-standing medical issues here in California while also trudging along with homeschooling.  
In the weeks and days leading up to our departure, tensions were high, sleep was little, emotions were strong and our days were full. Dengue fever had returned after months without hearing of cases and Covid was ravaging both our city and the capital. Just imagine 50-60 of your closest friends and coworkers all being sick with Covid and/or Dengue Fever at the same time.    
Just two days before our departure and after more than 6 hours in the governor's office, we acquired the mandatory paperwork giving us authorization to travel to the capital city for our flight. Just imagine needing paperwork to get in your car to drive out of your city limits.    
The morning we were leaving, we were planning one final goodbye with some of our dearest friends however when we stopped at their house, their son told us his mom was really sick and at the hospital. We ran into them on the road and were able to speak from a distance. Seeing our dear friend, sprawled out in the backseat of the car, writhing in pain and unsure of a diagnosis, was paralyzing. I prayed with her and with tears flowing, we said goodbye… unsure if it was Covid, unsure if it was dengue or malaria or any other host of crazy diseases in Madagascar, unsure if we would see each other again. It was a traumatic goodbye.    
We arrived in the capital city 12 hours later, on a Sunday night, to a city COMPLETELY SHUT DOWN… following the President's orders that the capital must lock down 100% on the weekends in order to curve the spread of Covid. Just imagine… no grocery stores, no gas stations, nothing open in a city of nearly 4 million people and the police imprisoning anyone on the streets! Once in the capital, we all tested and received our negative PCR tests for travel. The following day, just an hour before we left for the airport, we discovered that our co-worker's wife and our friend, entered the hospital, unable to speak, with a severe case of Covid.    
We departed Madagascar yet left our hearts on the red soil of this beloved island nation with our dear friends and coworkers and the ministry and work that we love. That night we flew to Paris on an overbooked repatriation flight that only occurs once a week. A few short hours together in the Paris airport before another brutal goodbye as we hugged and cried and said goodbye to one another– Eliana, Gavin and I boarded a flight to Los Angeles while Isabella and Jamie boarded a flight to New York.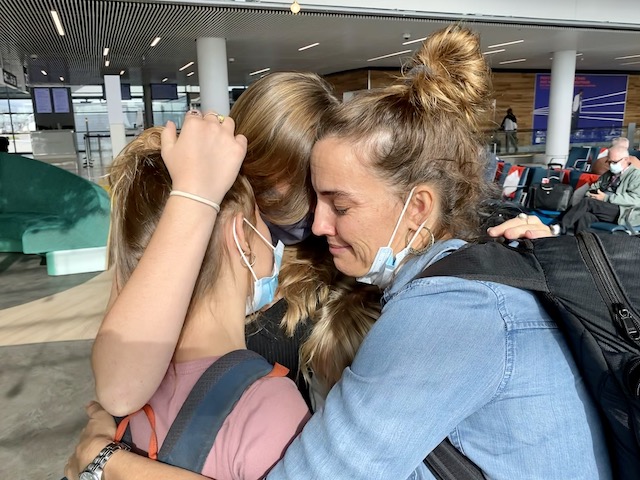 You read that right…after numerous cancelled flights and attempted rerouting plans, New York was the only way to get Isabella and Jamie to Kenya from Madagascar! Just imagine traversing the globe to go from one neighboring African country to another?? (To give an idea– under normal non-Covid circumstances, travel to Kenya for us would only entail a 12-hour drive to the capital, a 3-hour flight to Nairobi followed by a 90-minute drive to RVA). As we all know, these are NOT normal times. A full 24 hours in New York, another Covid test, some burritos, ice cream and shopping and then back to the airport they went!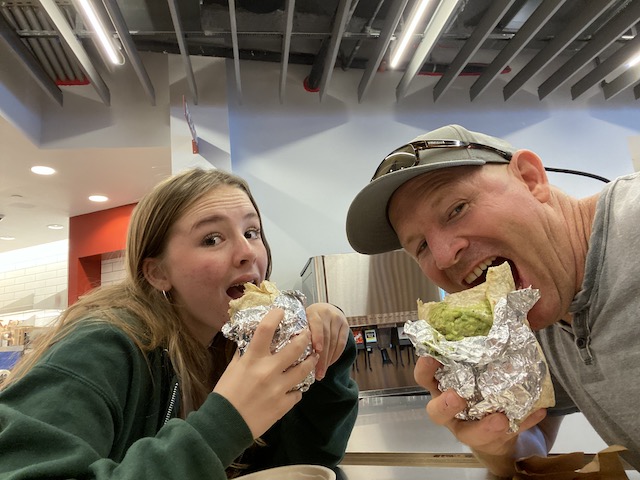 From New York, Jamie and Isabella traveled to Frankfurt, Germany and then finally to Nairobi, Kenya. The joy and squeals of friends welcoming Isabella back to campus was worth it's weight in travel hours, airplane food and Covid tests!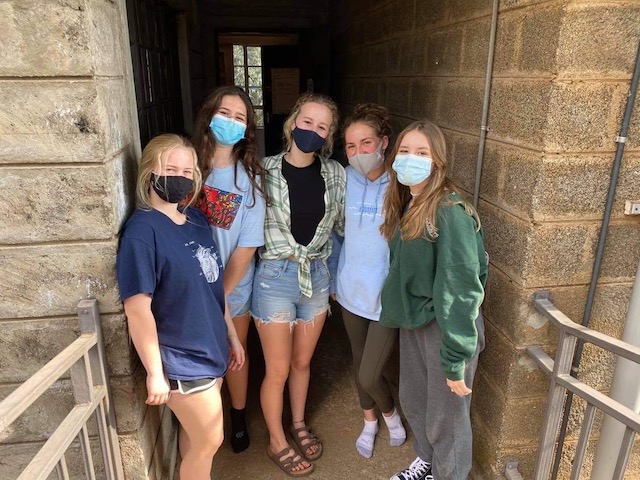 Three days later, after yet another Covid test, Jamie flew the other direction to Los Angeles via Dubai. Essentially traversing the globe nearly 1.5x with the exception of the span of New York to Los Angeles. Crazy and absurd and the love of a father for his daughter all rolled into one.    
And isn't that the way our Father in Heaven loves each of us and even infinitely more so??!! He loves us in ways that we cannot even begin to fathom! We praise the Lord for His protection, for seamless travel in which there could have been dozens of hiccups, we praise God for health for our dear friends in Madagascar who have recovered from Dengue and Covid and are now home with their families and regaining their strength. We praise God that Isabella is thriving back at Rift Valley Academy and we count down the days of when she'll join us in California once school is over in July. 
Precious are the lives…
This month, the Sarobidy Maternity Center celebrated our 8th anniversary! Sarobidy is the word for PRECIOUS in Malagasy– we began the work of the Sarobidy Maternity because we believe that women and their babies are precious in the sight of the Lord. We desire to provide prenatal, delivery, postpartum and newborn care that reflect this as one avenue to share the love of Christ with these families.    
Eight years later, we are even more unwavering in this work that the Lord has called us and our team of dedicated staff to.    
In the last few months, we've been increasing the team at the Sarobidy Maternity Center by hiring three new midwives, two new guards and a full-time finance director. After the award of a generous grant, a deep fresh water bore-hole well was drilled and this week, construction of a large water tower will begin on the property in order to have consistent water coming into the center. These are all preparations for the continued growth and expansion of the Sarobidy Maternity Center that we are praying over and strategizing about.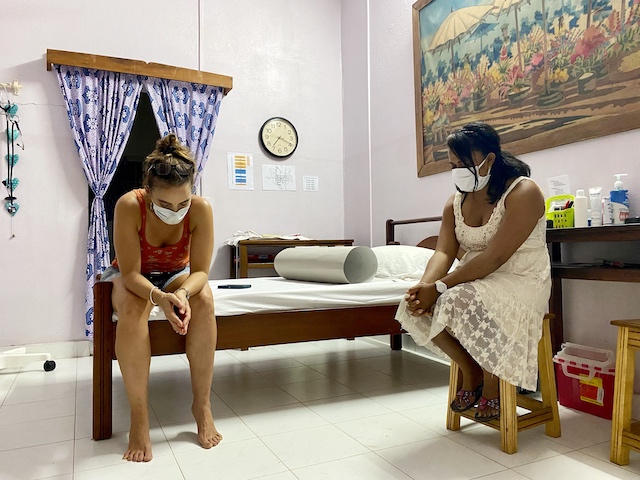 As we've shared in the past, this last year Alissa introduced a new strategy to the continuing education of the midwifery staff. With a strong emphasis on interactive learning and critical thinking, including homework, lectures and assessments, we're seeing an increase in the midwives knowledge and confidence as well as a new-found eagerness to continue to sharpen their skills and understanding. Once we're a bit more settled in the USA, Alissa will resume creating lesson plans and teaching new content via ZOOM for the team of midwives. In the meantime, with three new midwives on our team, Rota, the National Director of the Sarobidy Maternity Center has been leading the teaching of past lessons with the new staff while also reviewing the material with the experienced midwives. It is an absolute joy to watch the the progression of the student becoming the teacher in this way!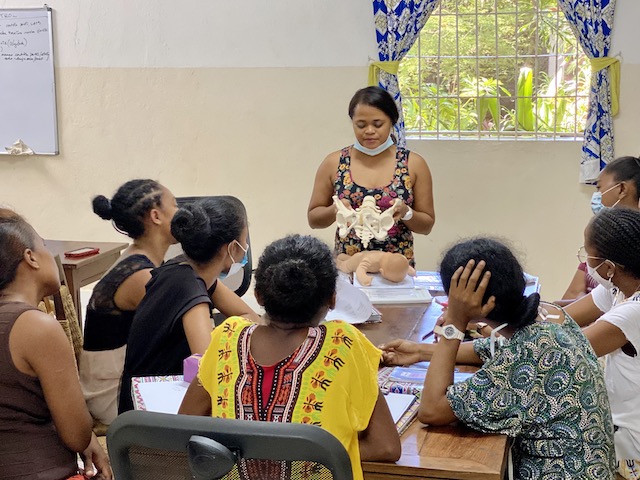 Please join us in praying for the Sarobidy Maternity Center– for this ongoing vital ministry as we walk with women during a critical time in their lives. Please pray for wisdom for our leadership team, development of new emerging leaders, and protection of women and their babies during pregnancy, delivery and the postpartum/newborn period. Please join us in praying for discernment as we seek the Lord's leading in the expansion of care, services, staff and facilities, as well as the Lord's provision to continue to accomplish the work He has set before us. Finally, would you join us in praying for each of the 77 women who are currently in our programs–  that their hearts would soften towards the Lord and that they would enter into relationship with Him.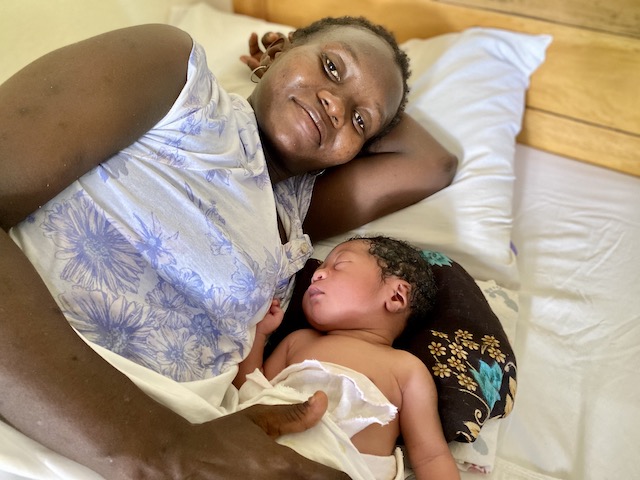 We invite you to join the precious work of the Sarobidy Maternity Center as we provide respectful and life-saving care to women and babies in Madagascar! Please visit WorldVenture, our mission organization, where all donations are tax-deductible. 

There's three ways you can financially partner with the Sarobidy Maternity Center…
1. CLICK HERE and follow the link to set up your secure account with WorldVenture where you can proceed to make an on-going commitment or one-time gift. 
2. CALL (800) 487-4224 and select option #6 to speak with someone 8am-4pm MST (M-F). 
3. MAIL a check to:
WorldVenture                           
20 Inverness Pl E
Englewood, CO 80112-5622
(Please specify your donation as designated for Special Project #6401-909, Sarobidy Maternity Center).
Likewise, we invite you to "LIKE/FOLLOW" the Sarobidy Maternity Center on Facebook and/or Instagram to view updates and to share these with your friends and family. 
This morning, while attending our home church in CA, masked, distanced and outside… the chorus of this song spoke a thousand words of deep heart-felt praise coming off our last term in Madagascar. …And You areWay maker, miracle workerPromise keeper, light in the darknessMy God, that is who You are  In this week ahead, may each of us experience the deep, transforming, and all-encompassing love of our Heavenly Father in new and unique ways. 

With love, Alissa, Jamie, Isabella, Eliana and Gavin
*** To view this newsletter in it's original format, click here ***