Unrelenting love…
The Unrelenting Love of a Father…
We've known Fredy since he was a young child. At two years old, his parents made the decision to ask Dina and Maman'i Aby to raise Fredy because they couldn't afford to raise him themselves. His parents were young, without work and living in extreme poverty. The poverty cycle appeared as though it would continue with Fredy– as he ran around the community while other kids were in school and hadn't yet learned to read or write. At 8 years old, Fredy began to play soccer. He fell in love with the sport but without a proper ball, Fredy used multiple plastic bags and string to create a makeshift soccer ball in which he would happily play. Growing up with Dina and Maman'i Aby and their extended family, Fredy occasionally traveled to the remote fishing village of Mahabana where he heard the Gospel of Christ as the early church began in 1999. Fredy was in Mahabana when we traveled and stayed there over 20 years ago. Even then, he was a witty and charming kid and we would laugh deep belly laughs together as we taught Fredy and the other boys English and specifically, comical jokes and silly pick up lines!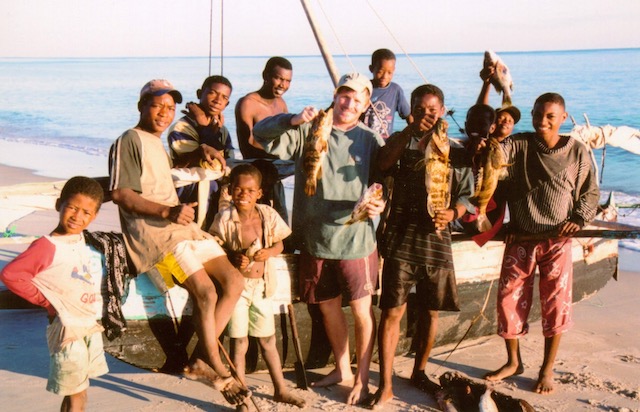 At 12 years old, Fredy started to go to school for the FIRST time. He excelled and proceeded to attend University in our city of Mahajanga but at 23 years old, he quit his studies to play soccer on an international level in the Seychelles– a dream shared by most Malagasy boys!!! Yet without pay for his semi-pro soccer skills, Fredy couldn't afford to continue and was forced to return to Madagascar.
Once back in Madagascar, Fredy returned to living with Dina and Maman'i Aby, our dear friends. His witty personality and charm continued into his young adult life and we had great conversations with Fredy over delicious spreads of food, sitting on the mats on the ground at Maman'i Aby's house. Eliana would often crawl into Fredy's lap and sit with him. At home and before bedtime, Eliana would pray for Fredy.
Fredy was a part of the earliest mission teams that came to Madagascar in 2013 and 2014 where we facilitated Malagasy and American young people to come together on a work project– which was really just the platform for the bigger goal of building relationships and sharing Christ.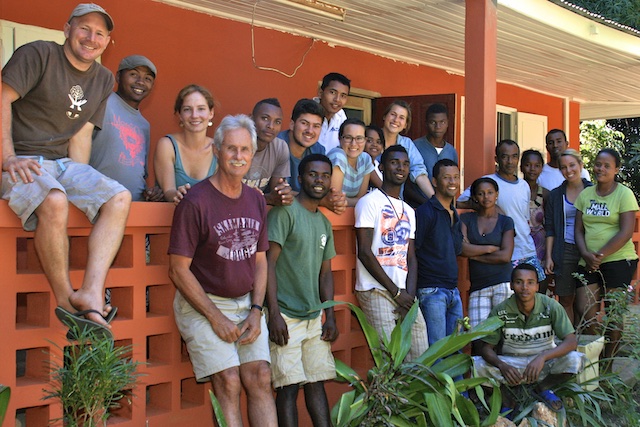 Fredy began to sell rice and honey as a way to provide for himself and because of his love for the sport, Fredy began to organize kids soccer games in the community. This has continued for the last 9 years. Each of our kids, Isabella, Eliana and Gavin, and all of their Malagasy friends have played on the community soccer teams that Fredy has organized.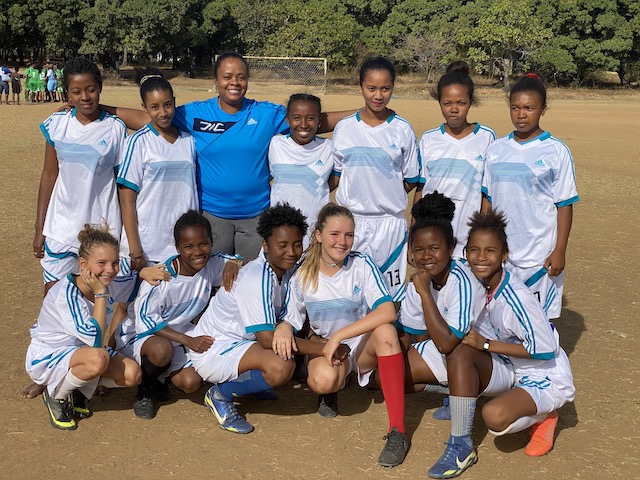 In 2018, Fredy began to work with the monitoring team for Eden Projects. He remains one of the few employees who have studied at the University level. Once again, because of his love for the game, Fredy formed Eden Sport– a division of Eden Projects, to gather the employees, both men and women, to come together and play soccer– complete with weekend-long tournaments and uniforms! We've always tried to focus on a model of work, play and pray together with our national co-workers and ministry partners. Fredy has elevated the game of building comradery amongst the Eden staff through soccer! Thank you Fredy!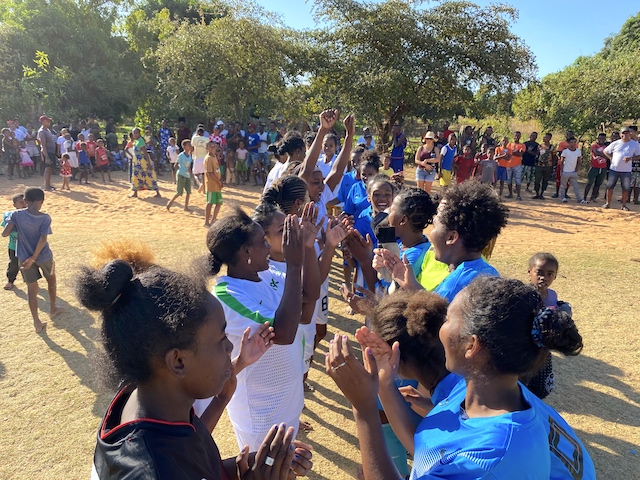 The young men of Eden Sport are so good that they formed a competitive team, playing against other teams in our region. When they won the championship at the regional level, they continued and are now playing in the Premier League on a national level!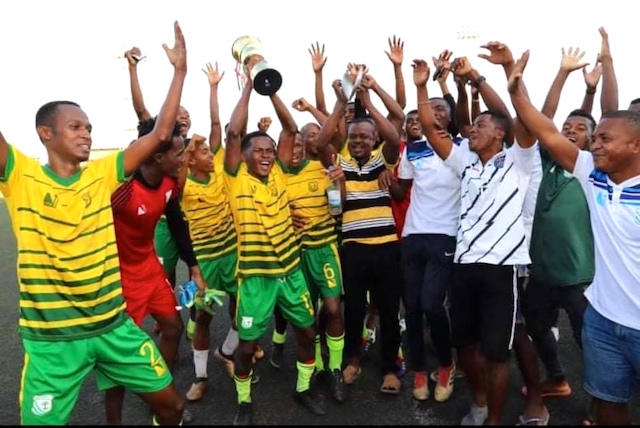 Over the years, we've watched Fredy struggle in trusting God. He has said repetitively over the years that even though he knows that God has always been there, he would rather do life without God. Seven months ago, Fredy called Jamie and asked to talk. The two met that afternoon. With heart exposed, he confided that he had been making some really poor life decisions and saw that his life was in a downward spiral. Jamie began intentionally discipling Fredy which has continued even from afar. He's reading his Bible and he's seeking the Lord on a new level and seeing the unrelenting love of the Father in his life. He was abandoned by his parents but God gave him a new family. He didn't go to school until he was 12 years old, yet God gave him a sharp mind and opportunity to attend University. His love of soccer and God-given talent was cut short while playing semi-pro but now he is leading Eden Sport and investing into young men. He was jobless trying to make a living by selling honey and rice on the side of the road and now he is a Survey Specialist and key leader of the Survey Team with Eden Projects. Fredy has been battling God his whole life and struggling to accept that God loves him and yet, in the last seven months, the walls around his heart are crumbling and the Truth of God's love and forgiveness and redemption are penetrating his heart.
We praise the Lord for Fredy– for his friendship, his leadership and his life. We praise the Lord for the ways HE is stirring Fredy's heart to read His Word, to seek Him, and to draw close to Him. Please join us (and Eliana!) in praying for Fredy, his wife Ornella, son Ethan and baby #2 on the way!
Midwife = Sage Femme = "Wise Woman"…
Midwife = Sage femme, which translated from French means "wise woman". We're so thankful for the wise women– the midwives of the Sarobidy Maternity Center who are with women during the precious time of pregnancy, labor and birth, and the postpartum period. This week, the midwives were working hard– through the day, through the night, into the morning– doing all the things that gifted midwives do as they patiently and lovingly walked with, stood by and prepared to shepherd new life into the world.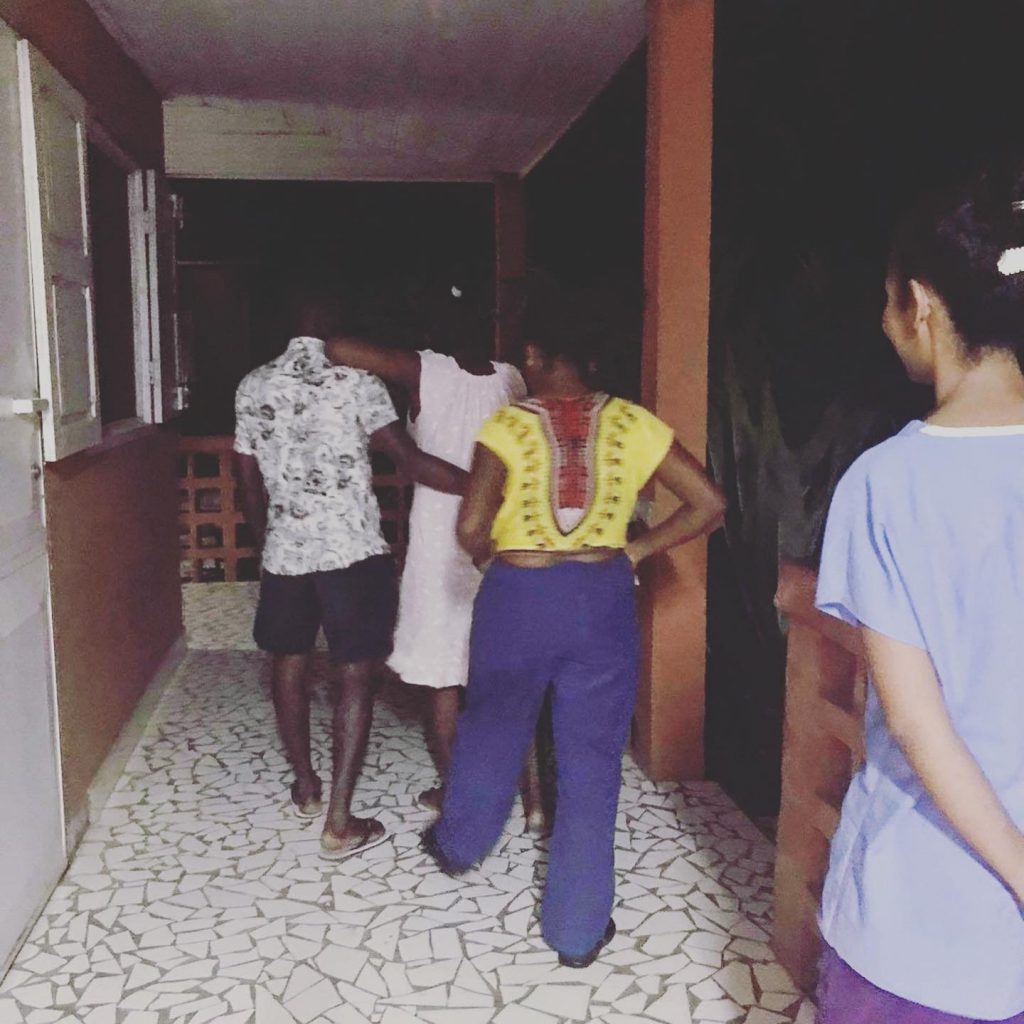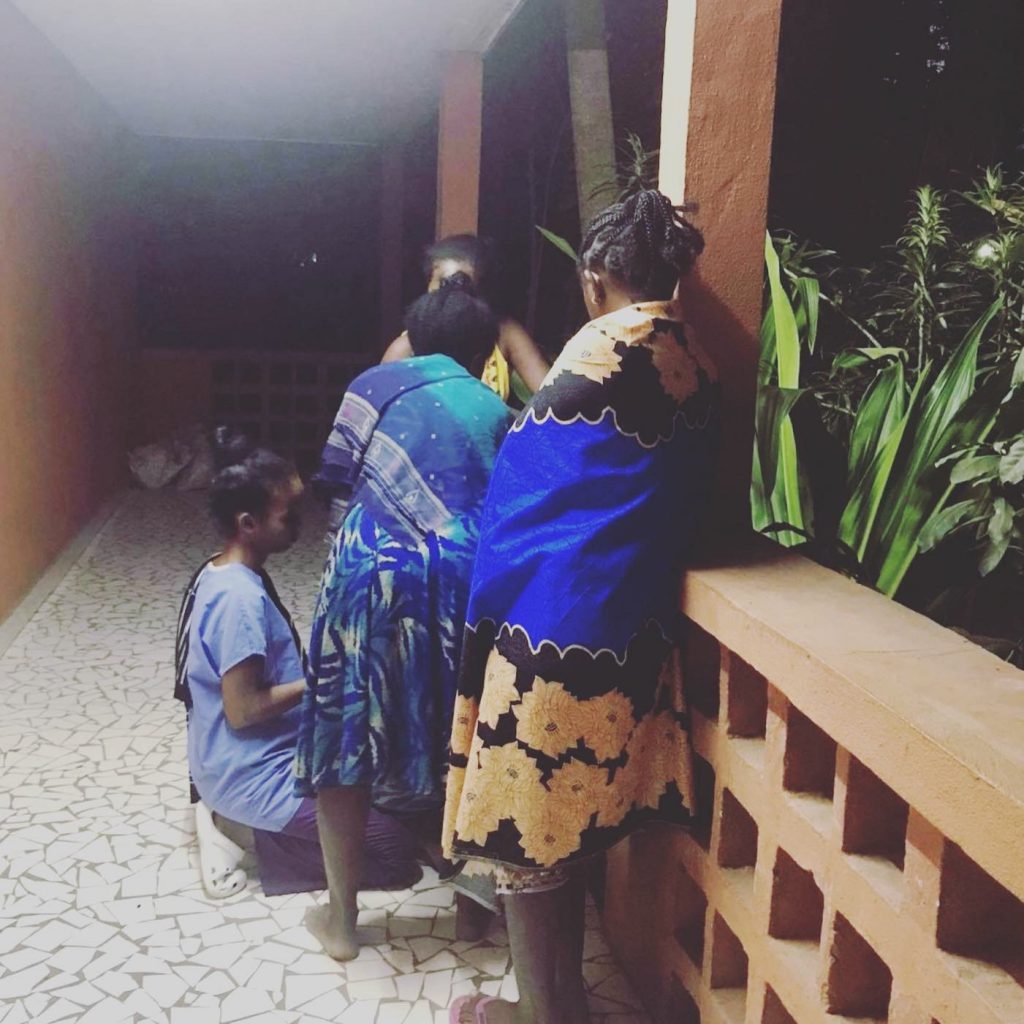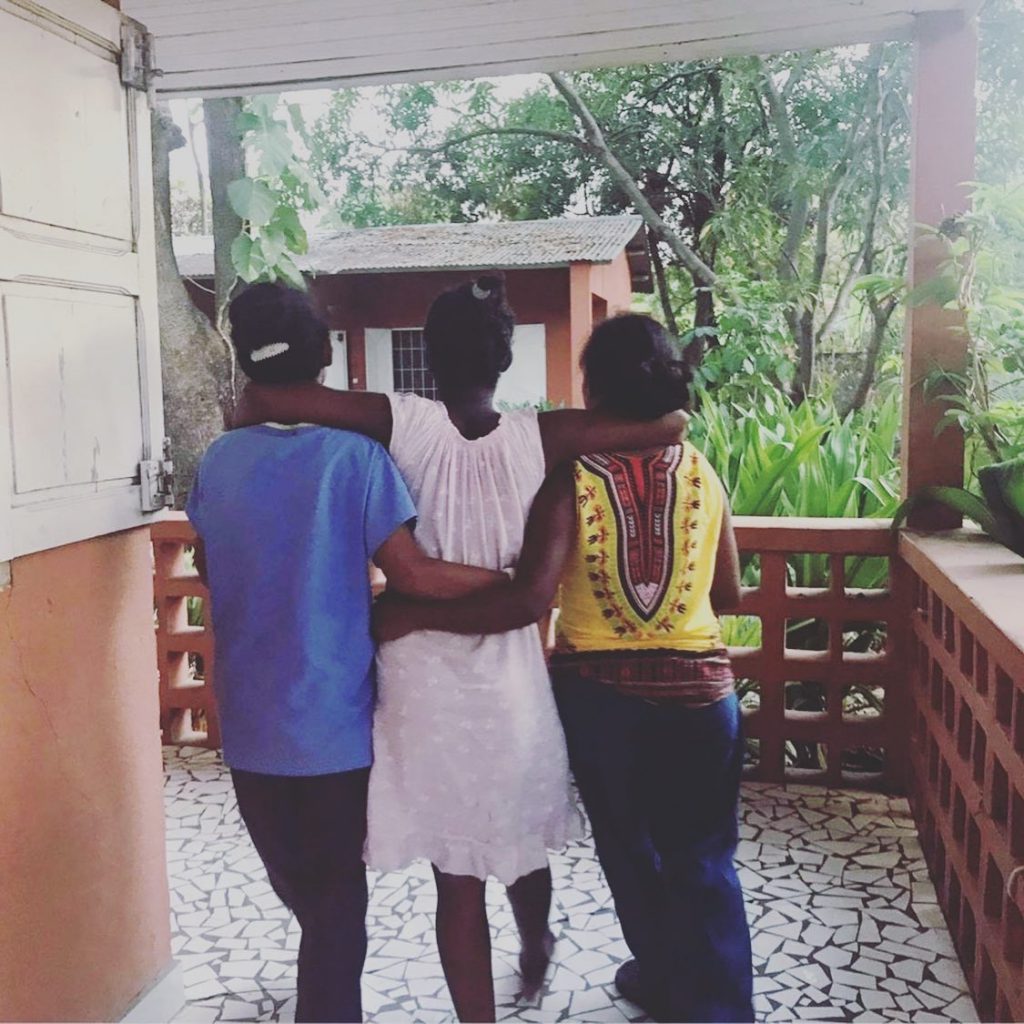 …And sometimes, despite all the hard work of the mother-baby unit, and all the support and tricks of trusted midwives, an operative delivery is necessary. When this is the case, the midwives at the Sarobidy Maternity Center confidently decide to transfer, call ahead to the surgeon at the hospital, transport the laboring mom and her family in the ambulance, weave through traffic across town, remain at the hospital to advocate for the woman and her baby and celebrate a new precious life with the family.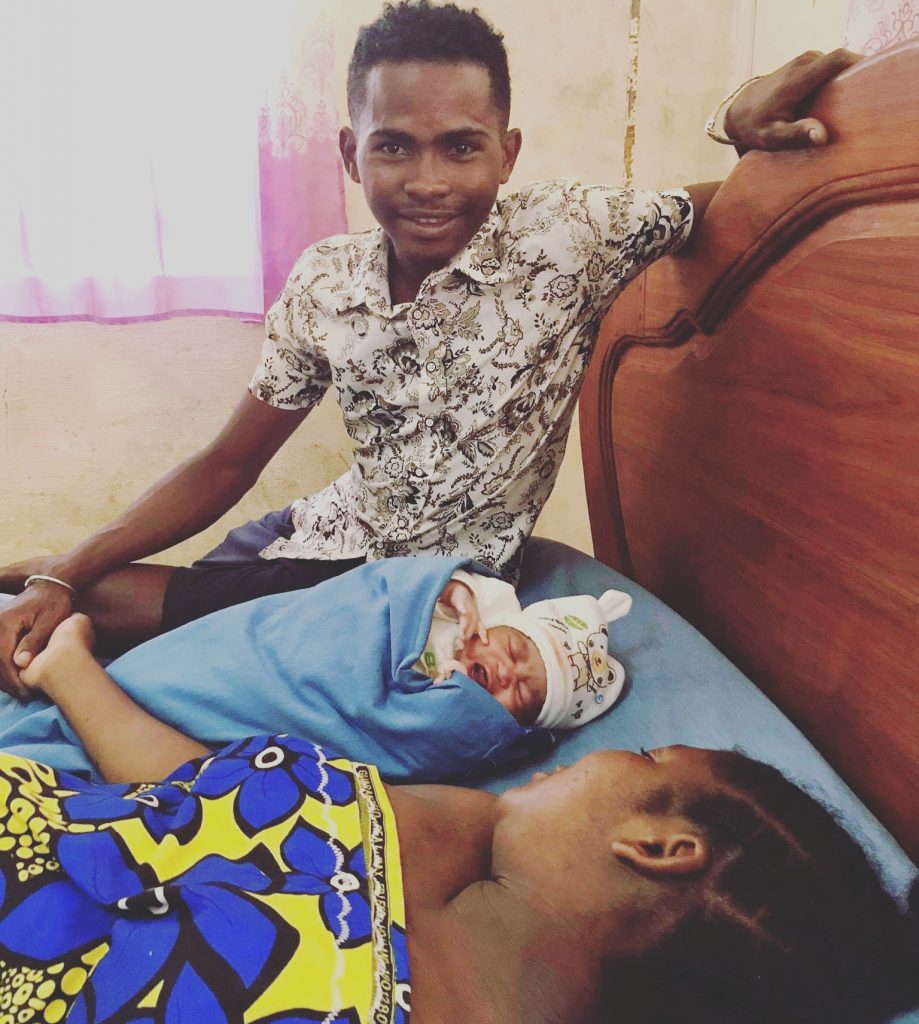 When you support the ministry of the Sarobidy Maternity Center, you support women and their babies to have the operative deliveries that are sometimes required. Thank you for loving families in Mahajanga, Madagascar!
To learn more about how to partner with and financially support this life-giving ministry, click here to be directed to WorldVenture, our mission organization, where you can make a one-time or regularly occurring tax-deductible donation for the Sarobidy Maternity Center.

*** Fun fact– this proud papa is one of the main players on the Eden Sport Premier Soccer team! ***
Save the Date!
After weeks of pricing, labeling and tagging over 1,000 pieces of new merchandise, we are thrilled to share that we've got a date for our BIGGEST AND BEST Sarobidy Creations sale of the season! Mark you calendars, save the date and invite your friends for some early Christmas shopping for both you and your loved ones! ALL proceeds benefit the artisans and the Sarobidy Maternity Center!

Saturday, NOVEMBER 20th, 10am – 4pm
Sunday, NOVEMBER 21st, 11am – 2pm

1534 San Miguel Ave
Santa Barbara, CA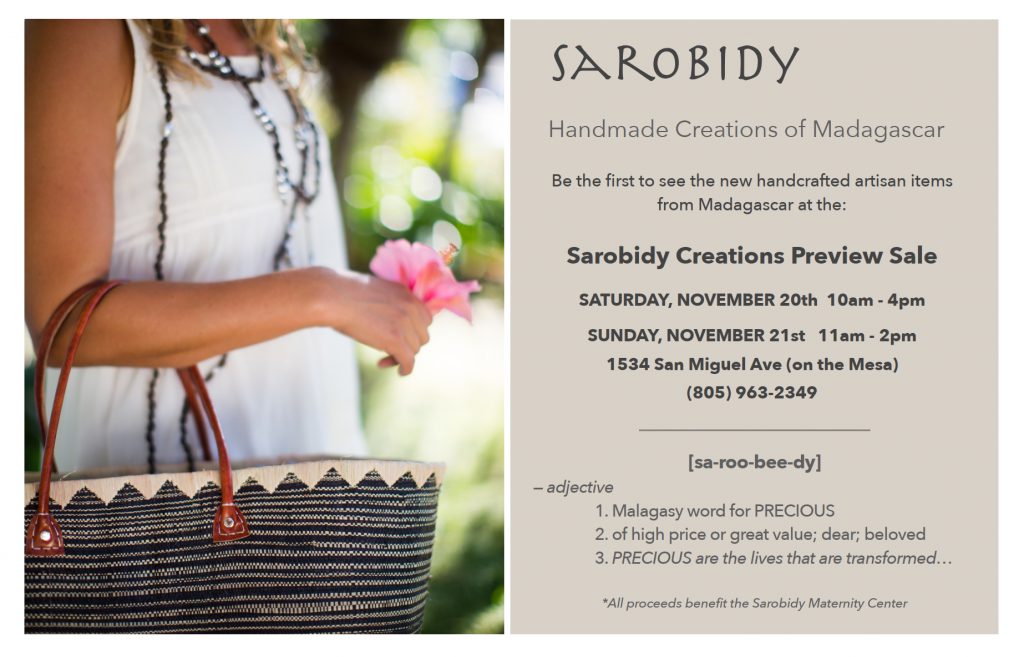 We covet your prayers for young families in Madagascar. We covet your prayers for our family still currently in the USA. We praise God, the Father, for His unrelenting love and pursuit in our lives and in yours!!

With love and appreciation,
Alissa, Jamie, Isabella, Eliana and Gavin
To view this newsletter in it's original format, click here.