A New Chapter after 10 Years…
Ten Year Anniversary…
On this day, 10 years ago exactly, we arrived in Madagascar as a family of five. At the time, our kids were 4 years, 2 years and 6 months old. We arrived in the wee hours of the morning on January 1, 2011… the five of us and all 26 pieces of luggage plus 3 car seats and 3 strollers. Officially, we were nuts!!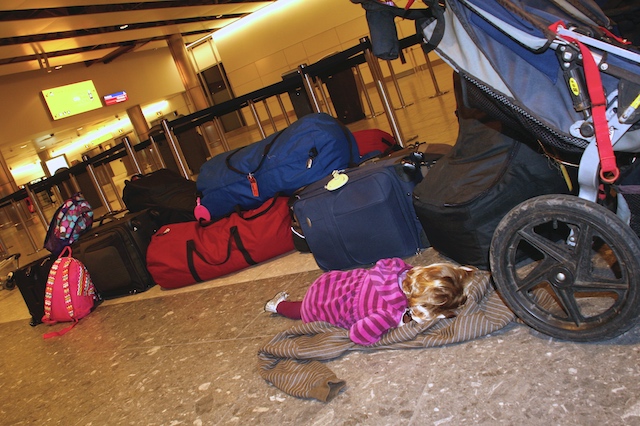 The Expected…
The last ten years of ministry have been full of things expected– mountain-top highs and deep-valley lows, the inner turmoil of cultural chaos and the peace of settling into new normals, the sense of being a stranger in a foreign land and over time, feeling like a foreigner each time we return to our passport country. In these 10 years, we've experienced inexplicable joys and gut-wrenching heartaches, we've cultivated sweet friendships and waded through ugly conflicts, we've grown and stretched as individuals, spouses, parents and leaders and we've fallen to our knees, helpless other than to sob like babes. In these last 10 years, the Lord has been our Refuge through fierce storms and our Protector through immediate dangers and horrendous illnesses. He has been our Provider day after day and year after year, He has been our gracious Teacher and our Good Shepherd as we navigate ministries that are far beyond ourselves.  
The Unexpected…
At the same time, there was so much we didn't expect to happen when we arrived in Madagascar 10 years ago. Easily the top three on the unexpected list would be the following… 
1. The Sarobidy Maternity Center would be in existence and would be providing compassionate and competent midwifery care to moms and babies.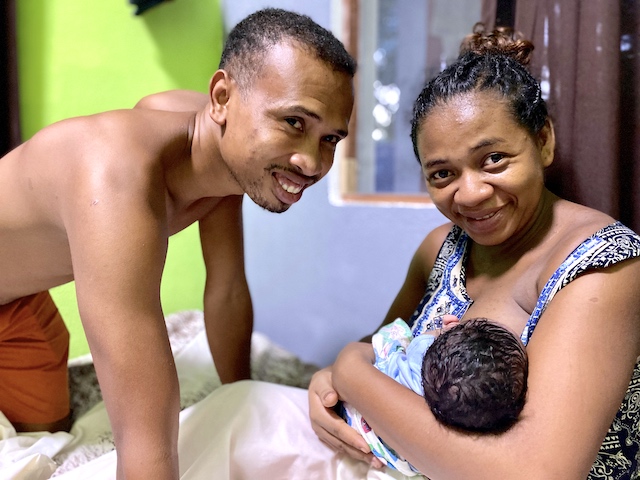 2. Eden Projects would be leading the charge as the largest reforestation organization in Madagascar and perhaps, arguably, in the world.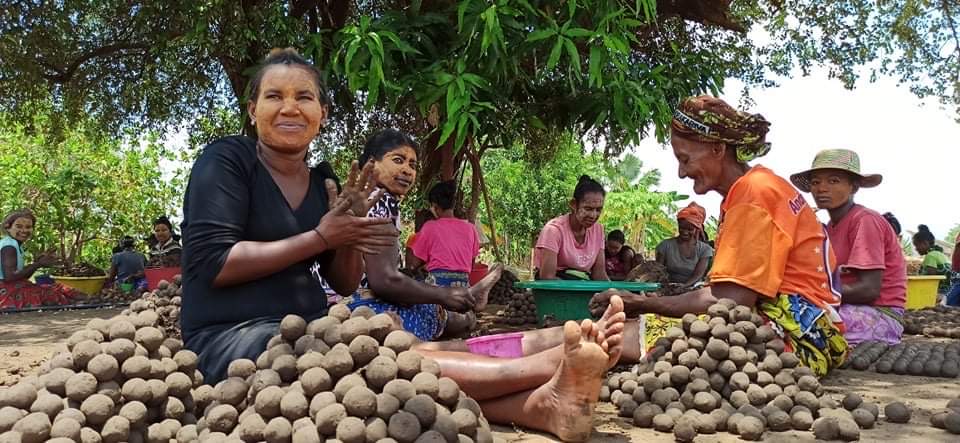 3. We would be sending our oldest daughter to Rift Valley Academy in Kenya.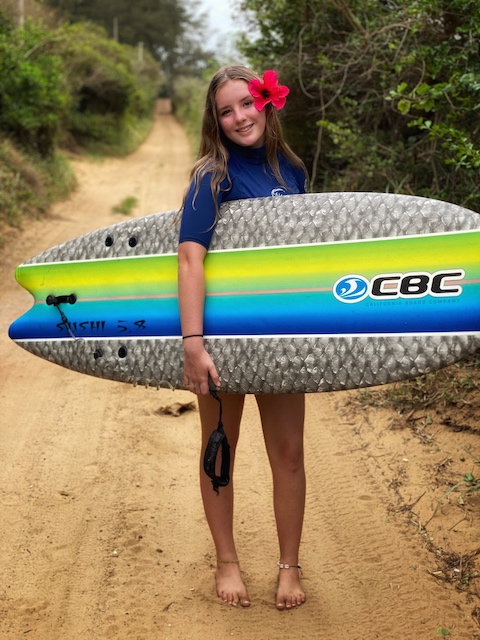 When Jamie and I were engaged and then married, I remember his mom, Bonnie, often talking to me about Rift Valley Academy (RVA). I heard her nudges to apply early to send our kids because the waitlists were long and I heard the deep pain and loss that she experienced with this choice. At the time, I completely wrote off the possibility of sending our kids– the ones that we didn't even have yet!
When we arrived in Madagascar 10 years ago with our three kids, I held firm to this impossibility and was adamant that the Lord gave us three beautiful babies to love, nurture, teach, and raise– ourselves. God in His sovereignty must have been laughing.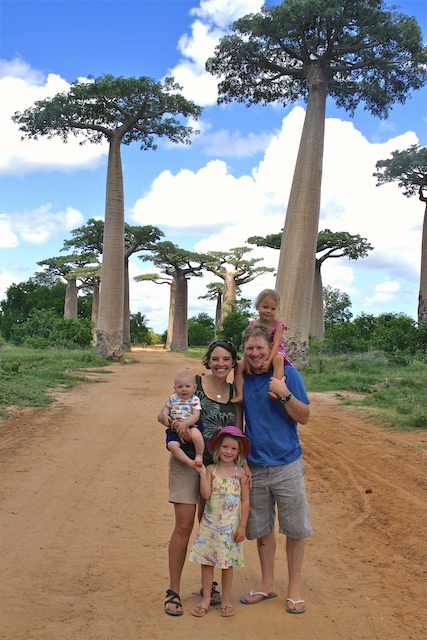 Six years ago, the Lord began to soften my heart as I witnessed other missionary kids thrive and receive an education and opportunities for sports, arts, music, etc., that were otherwise impossible here in Madagascar.
Here we are, ten years to the day since our arrival in Madagascar as a family of five and this week, we are preparing to take our oldest, Isabella to Rift Valley Academy to begin in-person instruction.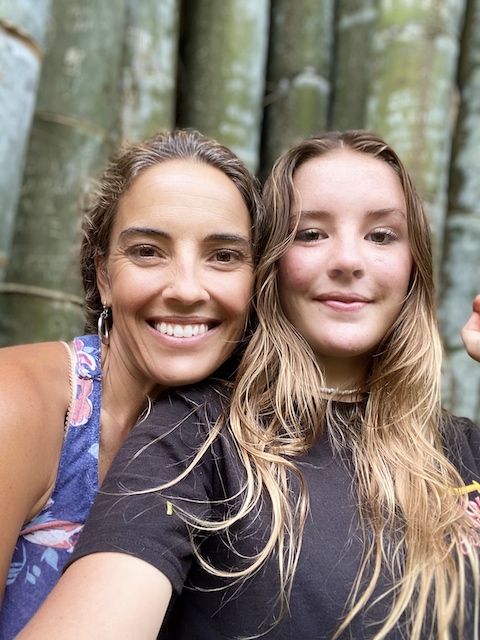 The emotions are high in our home– there is a dizzying combination of anticipation and excitement for the goodness that is to come, there is fear of the new and unknown, and the two are combined with deep gut-wrenching grief and loss. All five of us are experiencing various degrees of these big emotions– sitting with them, talking through them, crying together and praying for the Peace of Christ to carry us.
After living almost 3/4 of her life in Madagascar, Isabella is smart, strong, resilient, fun, deeply loyal and compassionate, athletic, and wise beyond her years. Friendships, connection and independence are three things that she values greatly. These values and attributes, combined with the way that God has uniquely created her, we trust that she will thrive at RVA.
Rift Valley Academy is a Christian boarding school with a rich 100+ year history educating missionary children in Africa. This American accredited K-12 school serves approximately 500 kids from 30 different nationalities and 80 different mission organizations and churches from across the globe. To say the experience and education of Rift Valley Academy is rich and unique would be an understatement. When we visited the campus 2+ years ago, we reconnected with several of Jamie's former teachers that are still serving at RVA as well as former classmates that are either teaching or working at RVA or who are missionaries in Africa and their kids are attending RVA– truly a testament to this special place in the lives and generations of many! We're incredibly thankful for the numerous trusted friends that we have on campus, in the administration, in the hospital just below the school and others nearby who will love our girl well!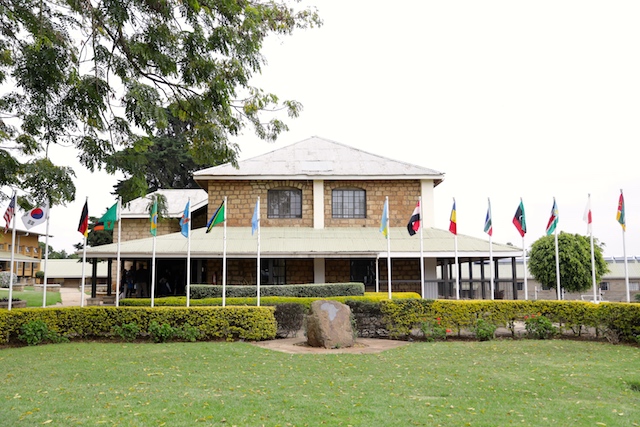 All this to say, though the Lord has been preparing our hearts for a very long time, though Isabella is excited and ready, though we have confidence in the Lord's leading, it remains completely unnatural to send our teenage daughter to another country, a 12-hour drive and a 3-hour plane ride across the ocean, to attend high school.
But the Borders…
Our borders in and out of Madagascar are still tightly shut with the exception of tourists to one small island off Madagascar and to those with Malagasy passports or the equivalent visa. Our God is a God of impossibilities and has opened the door for our whole family to depart Madagascar at the end of this week to take Isabella to Rift Valley Academy and be nearby for a few days as she begins to settle in on campus.
We ask that you would join with us in prayer for the transition that is before our family– for the goodbyes, for ease in the adjustment and settling into the RVA community, dorm life and academics and for deep connection and friendships for Isabella. Would you join us in praying for Eliana who will miss her best friend tremendously and for Gavin who has been processing Isabella's departure for well over a year.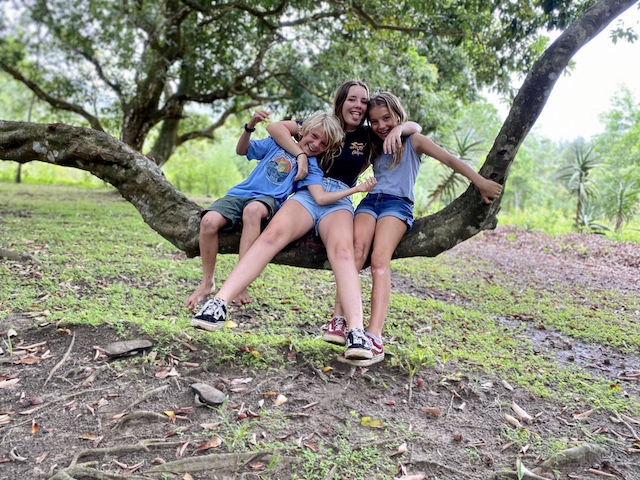 Please pray for Jamie and I as we grieve and walk with each of our kids through this. We are all entering into rough waters and un-chartered territory– please pray that we keep our eyes fixed on Jesus. In addition, there are new rumors that Madagascar will go back into lockdown sometime soon– please join us in praying that the four of us would be able to return to Madagascar without incident!
Video Update…
As we close out this decade of ministry in Madagascar, we wanted to share with you this short video update about life and ministry during this unique and challenging year and how the Lord is calling us to new and exciting things!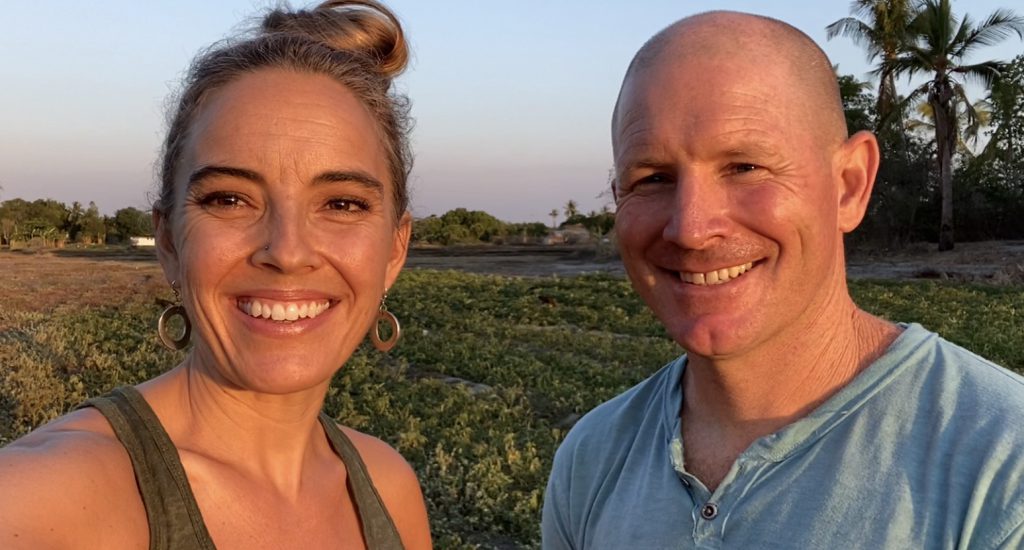 Thank you for your generous partnership and prayers that have sustained our family for the last decade! We are in awe of the Lord's goodness and grace over these years and in awe of your faithfulness to the ministry of sharing Christ here on the Red Island of Madagascar!

With love and gratitude,
Alissa, Jamie, Isabella, Eliana and Gavin
*** To view this newsletter in it's original format, click here. ***