A Week in the Life…
There is rarely a quiet day at the Sarobidy Maternity Center. Mondays are prenatal days and are buzzing with women singing first thing in the morning, Bible study on the front porch as birds chirp in the trees overhead. Sounds of baby's perfect and strong heartbeats come through the dopplers and echo down the halls. Health education lessons are taught in Malagasy and one can hear the roar of laughter from the ladies when various topics are introduced. There are animated conversations between women who were once strangers but are now friends. There are prayers spoken, shared between midwives and women with each and every appointment.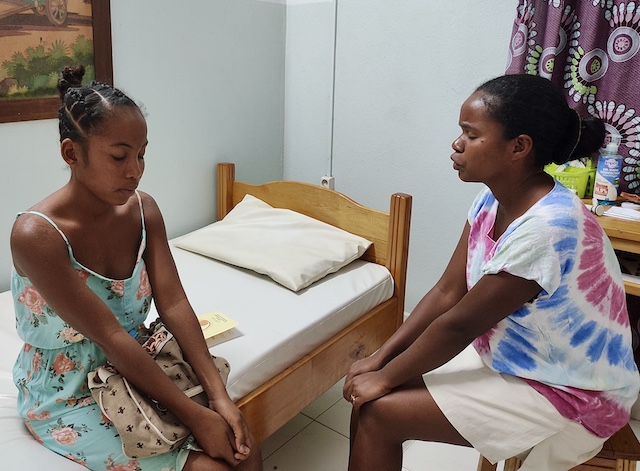 Tuesdays are full of anticipation as women who are nearing delivery come to the center for a child birth education course often with their mother, mother-in-law or sister. There is an eager excitement as women are walked through the birth room, shown the birthing tub, view birthing videos and further discuss what is to be expected during labor and delivery and the immediate postpartum period.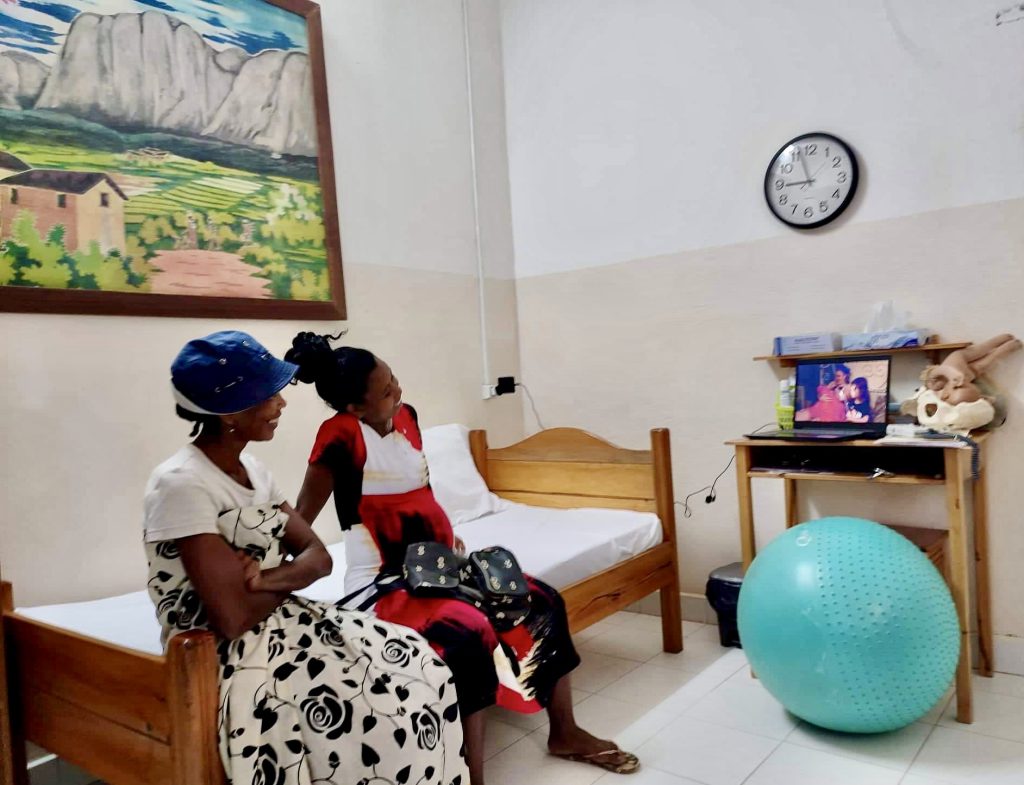 Tuesdays and Wednesdays bring new women to the Sarobidy Maternity Center– women come for pregnancy tests, application to our 14-month program and thorough initial examinations including laboratory work in addition to an ultrasound. There are sweet smiles of joy when they see their baby for the first time and as midwives, we rejoice in the miracle of life with them. Occasionally, there is deep heartache when a heartbeat isn't detected and as midwives, we grieve with them when life is lost.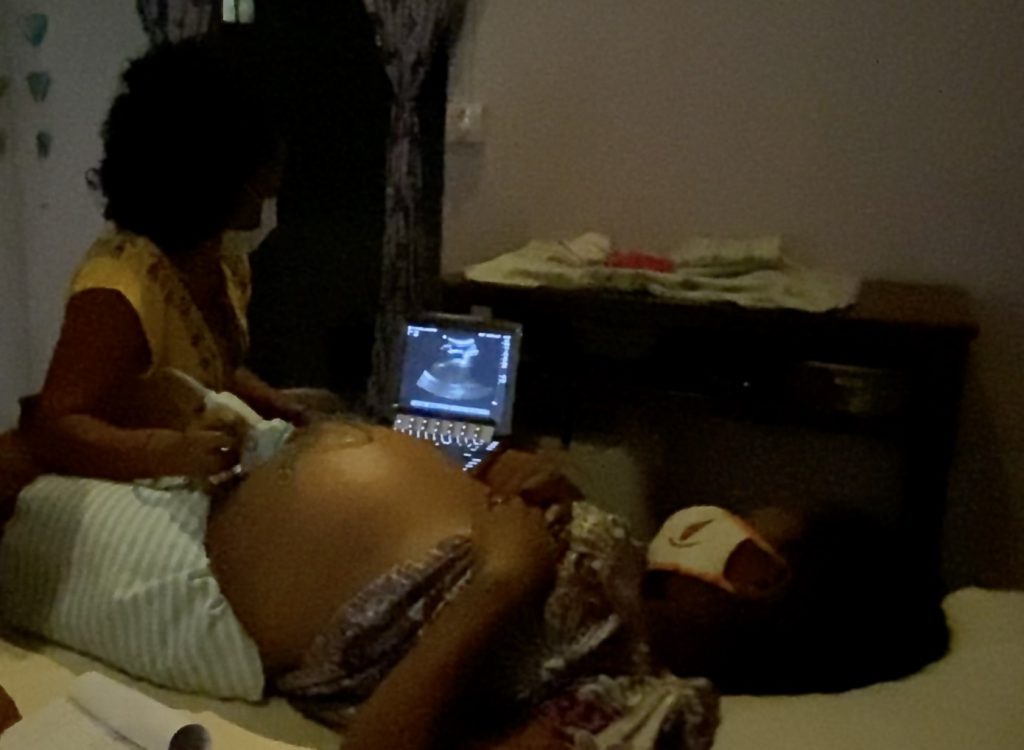 Wednesdays also brings women from all over our community for free family planning services. Most of these ladies have walked through our maternity program, 1, 2 and even 3 times. It's a time to reconnect with these women in addition to providing continued services for them.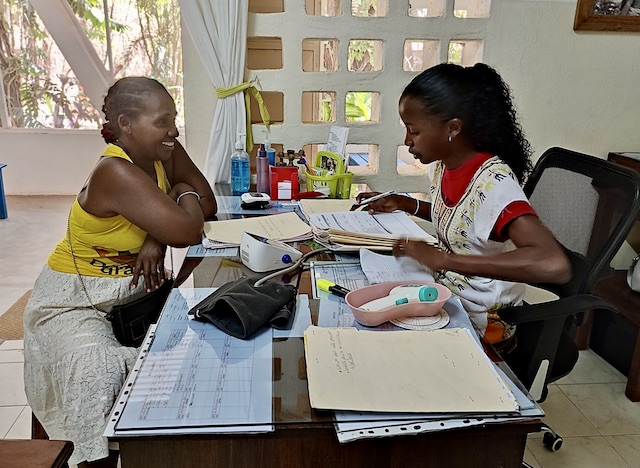 Thursdays are by far the loudest days of the week, it's postpartum day and the center is lively with new moms and their newborn babies. There's crying and cooing and consoling happening all around amidst Bible Study and continuing health education lessons. There's chatter while enjoying high protein snacks and "comparing of notes" the ways new moms all over the world do. Talk about breastfeeding and dirty diapers and sleeping rhythms and their baby's new accomplishments. Behind pulled curtains, there's postpartum and well-baby exams, questions answered and more prayers spoken, shared between midwives and women with each and every appointment.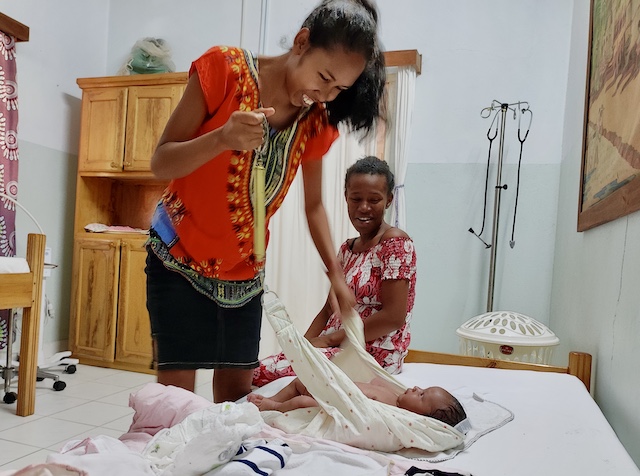 Fridays are for education of midwives– in service trainings and review of common complications and practice of emergency skills.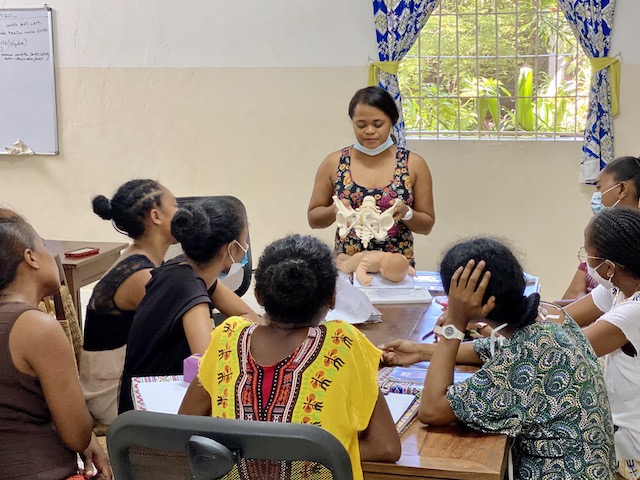 Throughout the week, the midwives visit women and babies in their homes during the first 10 days following birth. This time provides the midwives a glimpse into the women's home life and a bit more into their hearts as they sit on the bed in their one-room tin house and provide postpartum and early newborn care.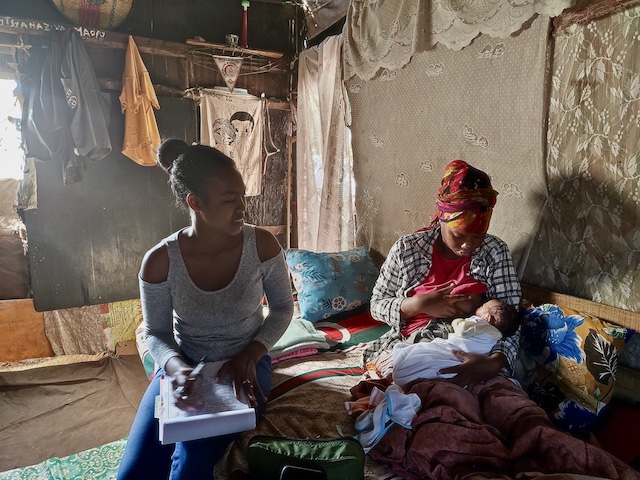 At all times of the day and night, new life enters the world within the walls of the Sarobidy Maternity Center. During these times, there is always great anticipation, there is often also great trepidation because so many have already experienced tragic loss. The midwives meet women in these moments– speaking truth, sharing wisdom and demonstrating gentle and competent care. In all of these moments, Jesus is ever present. His infinite love, mercy, and compassion fills the space where our words and deeds end and His greatness begins.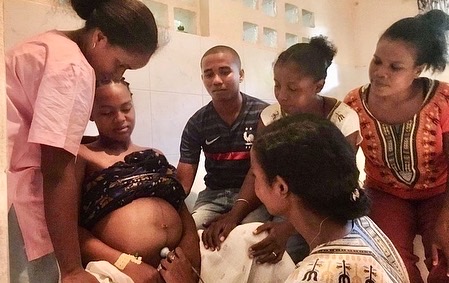 Thank you for your continued prayers for the Sarobidy Maternity Center– for the women, the babies, the families, the midwives and the staff. We praise God that the women who attend our program week after week, practice all that they learn and that they in turn, teach what they've learned to their neighbors and other mothers. Please pray that as they also learn and experience Christ in their midst that they would choose to follow Him and share about Him with those around them!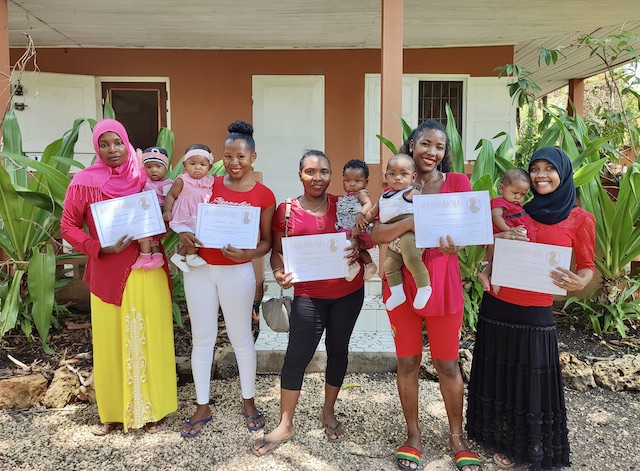 Click here to enjoy a short but soulful song and dance with the pregnant mamas of the Sarobidy Maternity Center!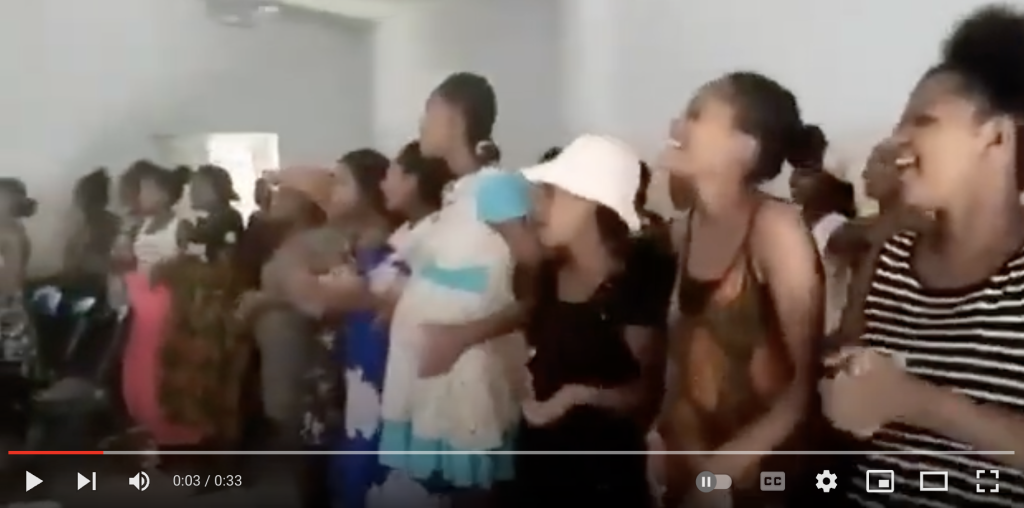 All of these services are only made possible by the generous donations of many. If you're interested to learn more about the Sarobidy Maternity Center or to make a one-time or recurring donation, please click here to be directed to WorldVenture, our sending organization, where all donations are 100% tax deductible.
High School Girls…
Last school year when we were here at Rift Valley Academy, we led a Sunday School group for 8th grade girls. To be honest, they were a hard group to break into– past hurts and traumas, mistrust, new adults in and out of their lives. Slowly, slowly, we began to build relationships with them in those months of Sunday School over breakfast at our house. When the end of the school year was upon us, we asked the girls if they were planning on continuing to be involved in Sunday School once they entered High School where it was no longer a requirement. They responded, "we'll do it if you'll be our leaders again!".
We all kept our promises to one another and this year we have faithfully met together for Sunday School over breakfast at our home. As we continue to build trust and relationship with these young ladies our conversations of faith, the church, spiritual disciplines, and our walks with Christ continue to deepen.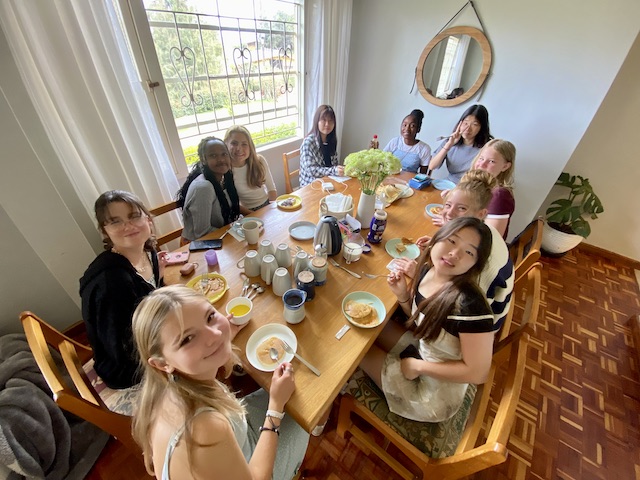 Would you join us in praying for these ten young ladies… that they would grow in their personal faith with Christ and that they would solidify their relationship with Him during their time here at RVA.
Heading Home…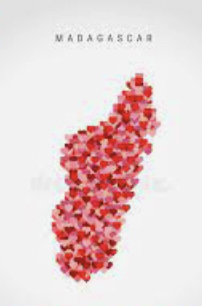 The first term of the school year here at RVA is nearing an end before a much needed 5-week break for students and staff. We're beyond thrilled to be heading to Madagascar during this time! Thrilled to be going home, thrilled to be with dearly loved colleagues and friends, thrilled to engage in person with the ongoing ministries that are so dear to us, thrilled to enjoy the tropical climate, familiar foods, sights and smells… all that is home there!
While in Madagascar, Alissa will work at the Sarobidy Maternity Center and teach the continuing education that she has been developing for the midwives. Jamie will work with the leadership team to continue to map out the future growth of Eden Projects in light of recent changes within the organization. Meanwhile, our kids will enjoy some much needed time with their Malagasy friends and all the things they have loved and missed about life and home in Madagascar!
Please join us in praying for this upcoming travel… Kenya Airways just announced that their pilots are going on strike tomorrow for at least 2 weeks. Pray that we can indeed make it home! Please join us in praying for safety– with the recent restructuring of Eden Projects, there's heightened security risks. Please pray with us for our time of reconnecting in person with so many that we love so dearly. We anticipate the time together will be bittersweet with BIG emotions.
As our hearts are scattered and our prayers are many, we're ever thankful for your continued faithful prayers and partnership!
With love and gratitude,
Alissa, Jamie, Isabella, Eliana and Gavin 
*** To view this newsletter in it's original format, click here ***