An opportunity, a job, a transformed life…
An opportunity, a job, a transformed life..
Half of Madagascar's population is under the age of 15 years old. Like many young people in Madagascar, Abid dropped out of school early, took any job he could– shoveling sand or mixing cement so that he could financially help his parents. Growing up in an extremely poor family within the community, Josy has known Abid since he was a young boy. Josy offered Abid a job with Eden Projects a few years ago. Abid was trained as a boat deck hand and over the course of time, the captain took Abid under his wings and trained him how to operate the boat as well. Abid is now helping to captain one of the Eden Projects boats. He delivers the teams of Eden planters to and from the mangrove planting sites, delivers leaders who are carrying wages and supplies to distant villages, transports mangrove propagules between sites and is responsible for caring for the boat. When Abid was hired he was a young single man trying to do all he could to help care for his parents and siblings. Now at 24 years old, Abid is married and has started his own family. An opportunity, a job, a transformed life. We're thankful for Eden Projects and the thousands of lives that have been transformed in Madagascar as a result of steady employment! We're thankful for the dedicated and hardworking women and men, like Abid, who are making a difference in their families, their communities and their country.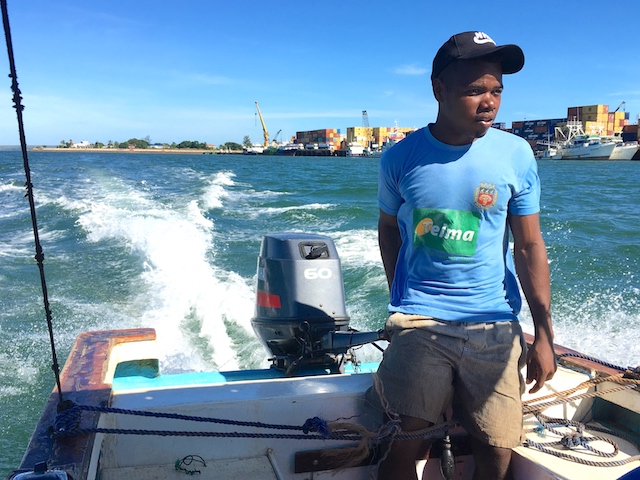 We praise the Lord for His care over Abid and his family! Please join us in praying for safety and protection over the Eden Projects staff. Likewise would you pray with us for the hearts of all the staff– that they would seek the Lord, experience His loving kindness and generous mercy poured out, and that they would turn to Him. 
Exams…
Somehow it's happened… we're nearing the end of our first trimester of intense French language study! Next Thursday, the 13th, Jamie and I and the other 60 students at our school will begin four days of exams. We'll be tested on the complexities of french grammar and verb conjugation, reading and listening comprehension, speaking, reading, writing, and role playing through every-day activities, etc.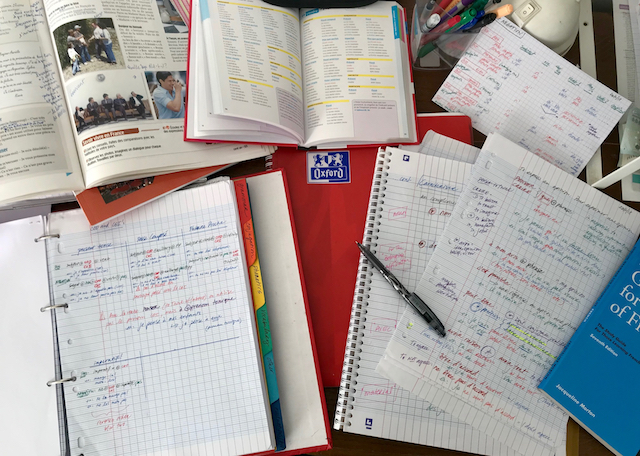 We're not going to lie, it's been tough– we've stretched our minds in ways we haven't done for a very long time. It's been confusing and tear-producing at times while also being rewarding with small victories of understanding and holding simple conversations. Throughout these last 3 months, we've had full confidence that this is where the Lord wants us for this season. We hold on to this as we enter our exams.
We covet your prayers for these days leading up to our exams– for solid comprehension, for clarity of French grammar, for swift access to stored information within our minds, for tuned-in ears to hear the slightest of inflections that dramatically change sentences, for ease of speaking with what are still foreign accents and intonations. The last several weeks there have been events in Madagascar that are wreaking havoc on our hearts and minds in addition to our focus and study time. Please pray with us as we're entering these exams not in ways we would want to be or should be prepared. Please pray that we would have focused attention on the enormity of the task that lies ahead– for productive study time, for restorative sleep, for peace sitting with the knowledge that we can only do what we can and for willing hands to surrender all to the Lord. 
Thank you for standing with us in praise and prayer from across the miles!
Soyez bénis! Be blessed!
Jamie, Alissa, Isabella, Eliana and Gavin
*** To view this newsletter in it's original format,
click here
***