Au Revoir France…
It's hard to believe that 10 months has come and gone and our departure from France and return to Madagascar is upon us. Ten months ago we cried as we left our dear friends and home in Madagascar. Ten months ago we cried the first day as we sat within our apartment on the 3rd floor of a six-story apartment building in a town that was foreign to us and as we thought to ourselves, "what in the world did we just do?!" Today, ten months later, we're crying as we say goodbye to this special place that has become our temporary home, to the new friends that have become so dear to us and to this new culture that we have had the privilege to enter into for this short but significant amount of time.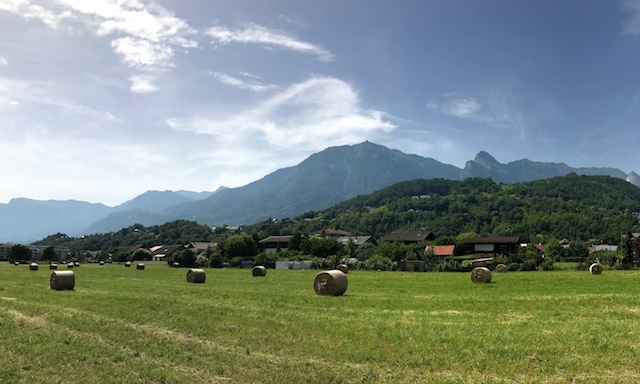 A friend and teammate in Madagascar asked me this week if I was ready to return home. My response, "Mentally, yes. Logistically, no. Emotionally, not sure". 
Mentally…
The reality is that our brains are tired. Ten months of formal French study has a way of doing that.   In total…
* each of us spent 122 days in the classroom for a total of 610 hours or a combined total of 1220 hours!
* each of us spent 12 days taking 23 different exams
* each of us filled three 180 page notebooks
* both of us sat for countless hours studying outside of the classroom– sometimes in the park on a nice day, sometimes bundled up in the Olympic Hall while our kids went ice-skating, sometimes while driving and talking through concepts and most of the time at desks in our small apartment. (I think we've sat more in the last 10 months than we have in the last 10 years!)
* both of us spent hours enjoying conversations with language partners   
Last week we both completed the last of 8 exams and graduated with diplomas in hand!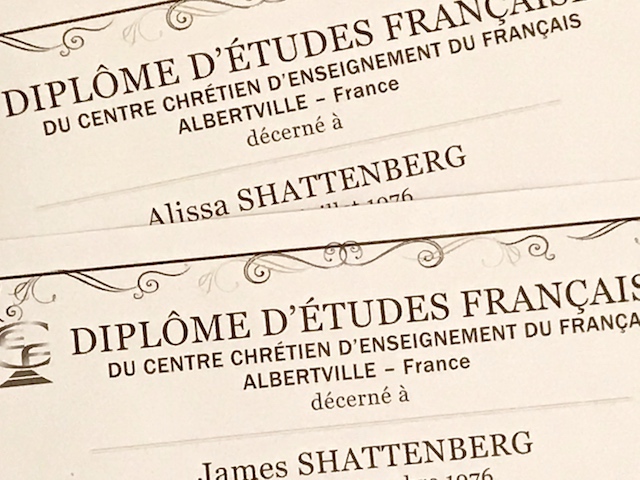 Though there is still much to learn and strengthen when it comes to our French abilities, we look forward to using this foundation to allow us to navigate the growing ministry in Madagascar! We praise the Lord for His grace over us this past year. Though challenging, these ten months have been precious and have grown us in ways unimaginable! 
Logistically…
Thankfully with each passing day, we're more and more ready logistically for our departure. Car and other personal affects are sold, insurance, phones and internet is cancelled, bank account will soon be closed. An autoclave for the Sarobidy Maternity Center and other heavy items are sitting in a warehouse waiting to be shipped via air cargo next week.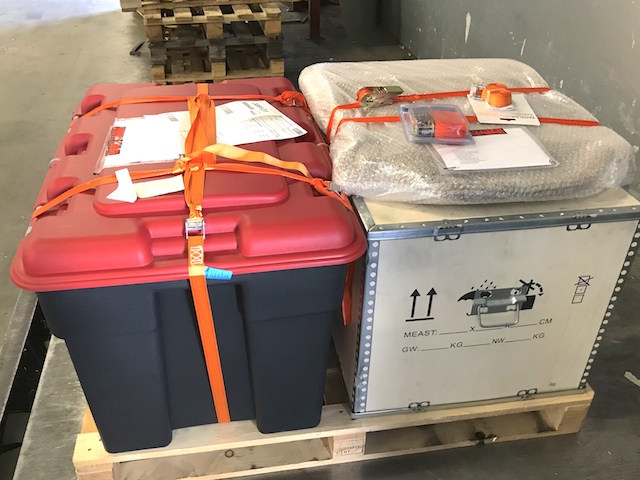 Seven suitcases and counting are packed and deep cleaning of our apartment will ensue during our final two days here. As we logistically close up life in France, we're simultaneously planning the logistics to host 3 groups of people coming to Madagascar within days of our arrival next week.     Please join us in prayer for these days ahead– that despite the late nights and early mornings, we would would find sleep, accomplish all that lies ahead, be gracious with one another and ourselves, and say good-bye well. 
Emotionally…
This is the most difficult– and is summed up by the ever-present paradox of living on the mission field— the paradox of deep joy mixed with deep sadness. The paradox of all-consuming belly laughs mixed with all-consuming tears that leaves your heart aching and your soul weary. The paradox of enduring and enjoying a strenuous and memorable year with a close group of people that most likely won't be seen again, at least not on this side of heaven. The paradox of the painful lasts and good-byes mixed with the joyful anticipation of the soon-to-be hellos and familiar.    
This place in the eastern corner of France– with it's green rolling hills amidst towering snow-capped mountains, with it's castles, history and charm, with the magical clanging of cow bells in the distance and the ever complicated yet beautiful language of French spoken all around… this place has become our home. We've formed beautiful relationships with French, Turkish, Italian and North Americans in our midst. A piece of our hearts will forever be left in this place while at the same time our hearts have expanded because of the people we've met along the way.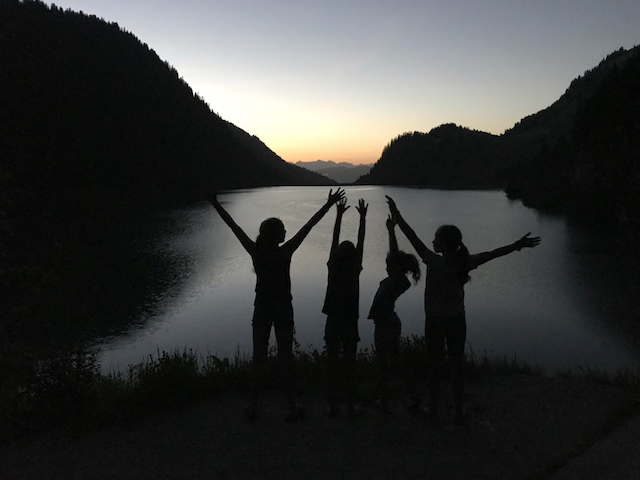 Please pray for our family as we work through, process, talk about, grieve and give thanksgiving for these last 10 months! 
The Peace of Christ…
Claire was Alissa's French language partner over the last 8 months. She's a strong and courageous woman who has lived a full life, raising four children on her own after her husband left, losing one of her adult children to a massive and early heart attack and traveling the world to explore and photograph regions and write journal articles about these places. At 82 years old, Claire is still incredibly active in her retired years with associations and activities and travel. For the last eight months, the two of us met weekly and never tired of subjects to talk about during our 90 minutes together.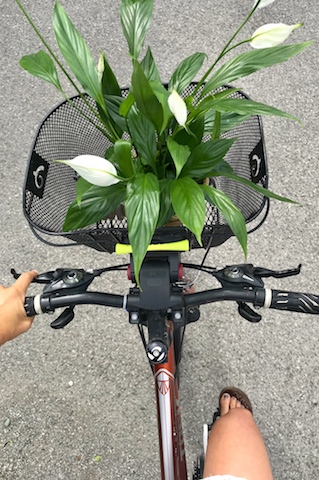 Claire doesn't know the Lord but often had questions as to why we were living in Madagascar doing ministry. I was able to share (in French!) with Claire that I believe that women and babies and families are a gift from the Lord and each are precious in His sight. I shared that my desire is that these women would come to know this truth and come to know Christ. In the last two months Claire has been battling some depression of which she shared with me. During our last time we had together, with tears in her eyes, Claire shared about some of the difficulties she's experiencing and as I listened, we sat holding hands. At the end of our time together I gave Claire a thank you gift of a "peace lily" plant. I explained to her that through the many trials of life that it is only the Lord who can bring true peace to our weary and saddened souls.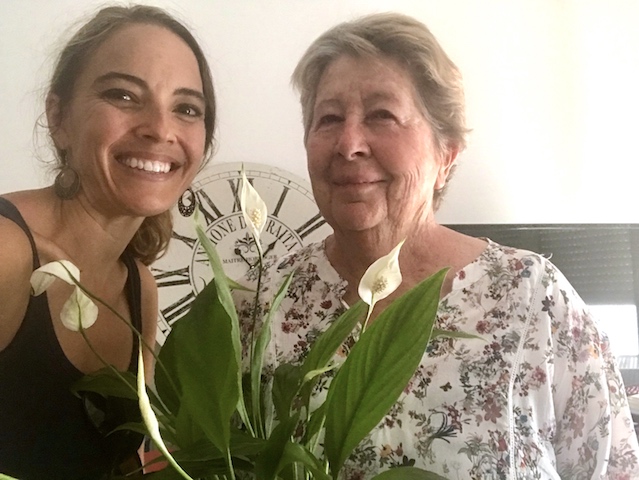 Claire is an avid reader and last week, just prior to our graduation ceremony, I felt the Lord prompting me to give Claire our French bible. I wrapped it up with a picture of the two of us together and a note explaining that the peace that the Lord gives can be found in the words of the Bible. In our final good-bye at our graduation ceremony, I slipped this gift into her hands.    
I praise the Lord for the gift it was to get to know and spend time with Claire. Please join me in praying that she will seek the Lord as He reveals himself to her! 
Thank you for standing with us in praise and prayer during our final days in France and as we return to the great red island of Madagascar!

À bientôt! 

Jamie, Alissa, Isabella, Eliana and Gavin
*** to view this newsletter in it's original format, click here.***