Celebrating Together…
In early August, we enjoyed our fourth annual all staff party for the Sarobidy Maternity Center, Eden Projects leadership team, Sarobidy Creations, Tonga Soa Guesthouse and those who we and other missionary teammates employ. In total, along with their families, we were 160 people for a fun-filled day of lots of play, conversations, and good food at the beach! It's so good to not only work and pray with this team but to play together as well! And that we did…. soccer and boogie boarding, kayaking and spike-ball, naps in the sand and swimming in the Indian Ocean!
Even though our city is right on the coast, many families don't often get to the beach because of the barriers involved, such as transportation, time, the luxury of leaving all responsibilities for the day and the ability to swim. It was a joy to watch dads and moms and children and friends and co-workers enjoy the day together!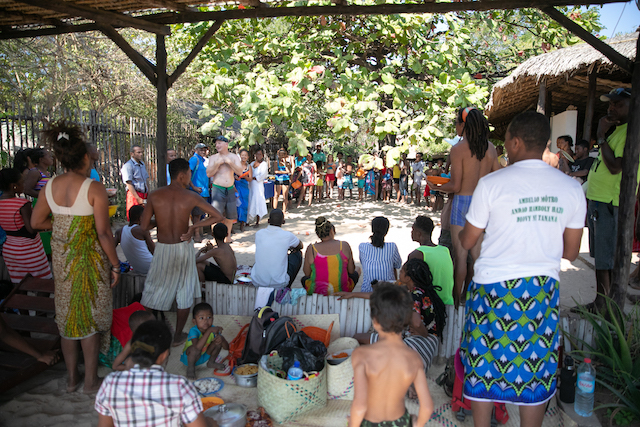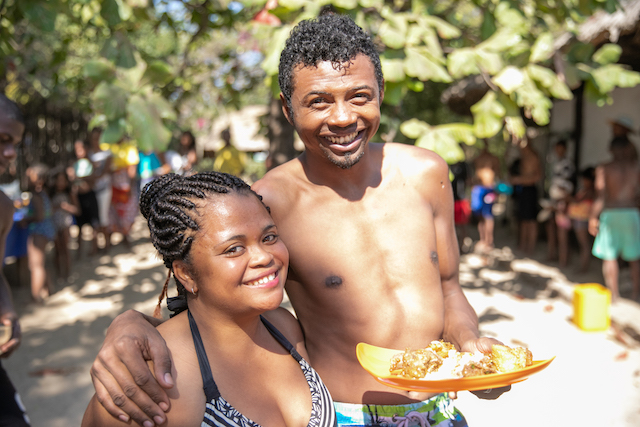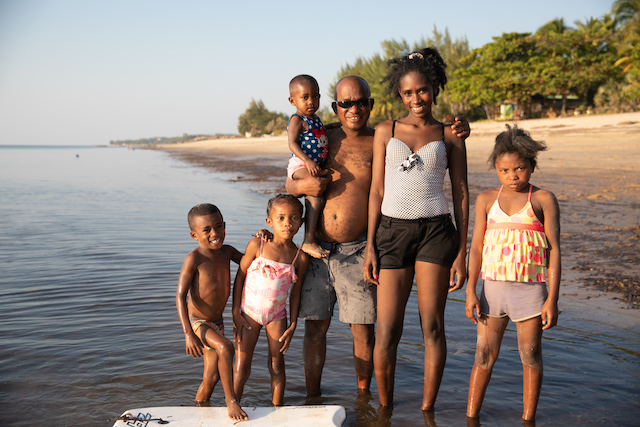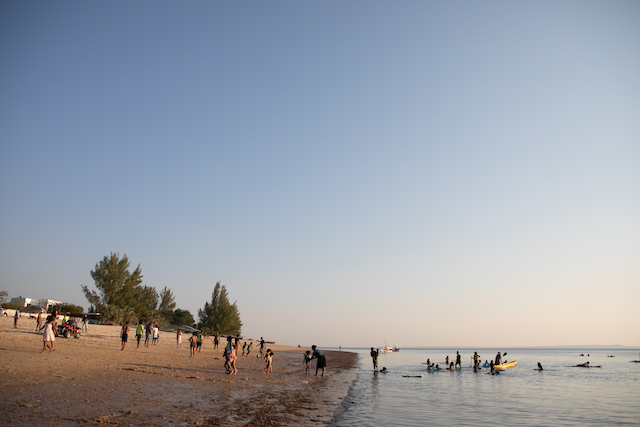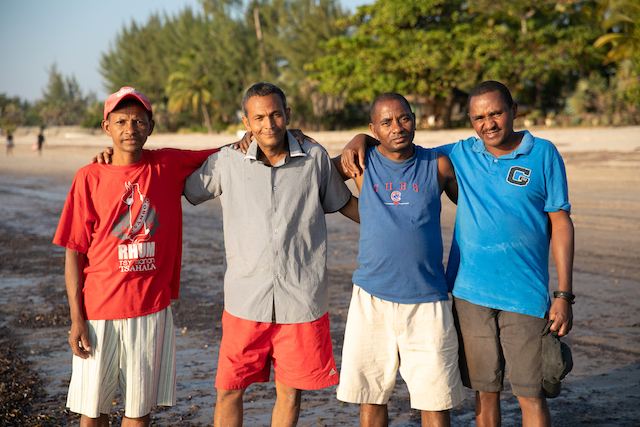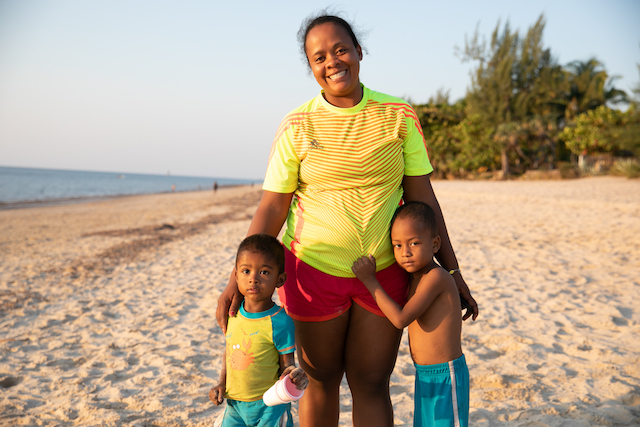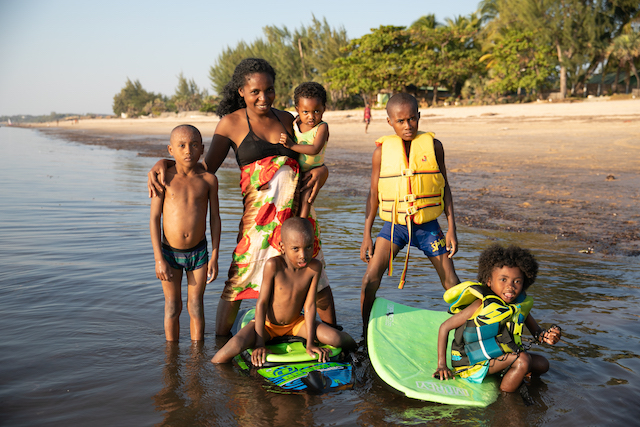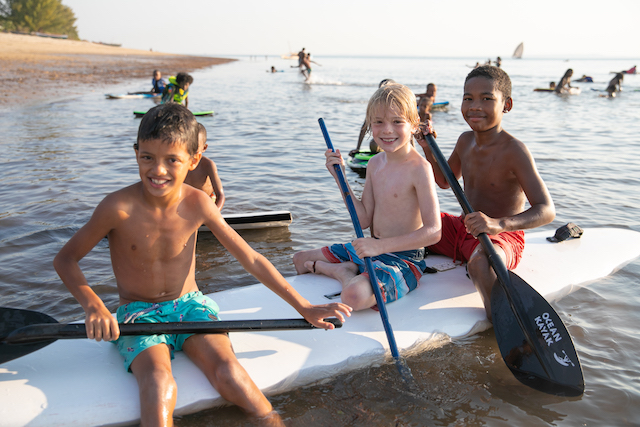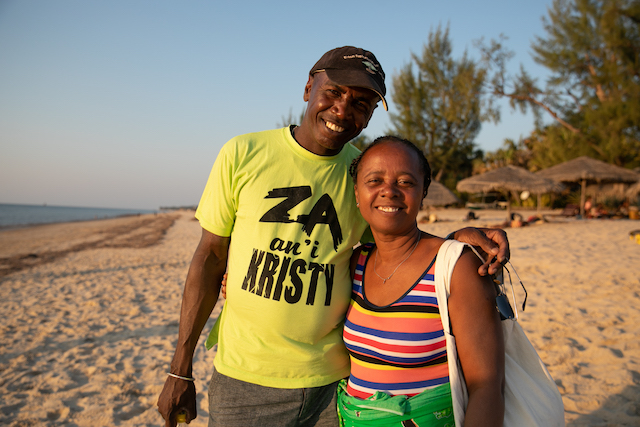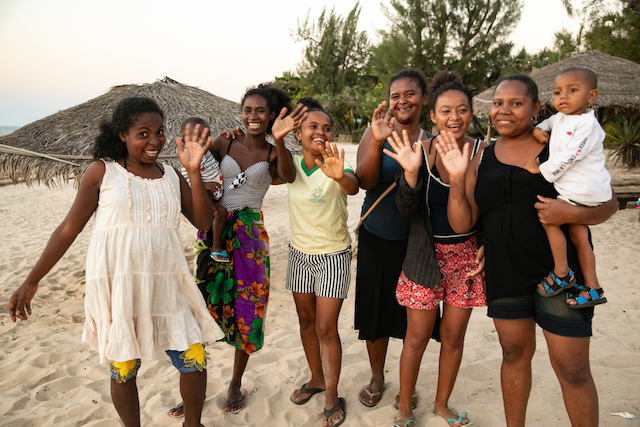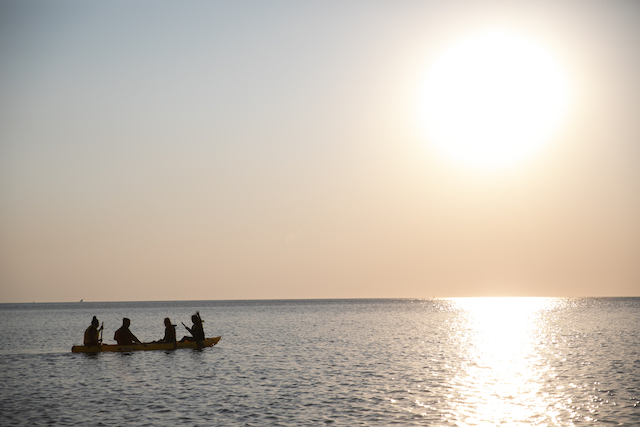 We praise God for a dedicated and hardworking team that we have the privilege of being a part of! Please join with us in praying for deep team unity, healthy leadership development, sound wisdom and deepening of relationships with the Lord for this team and their families! For our family too! 🙂
New rhythms…
We arrived in Santa Barbara just 19 days ago and within just a few days, our kids started back to their beloved school, reconnected with friends and joined new soccer teams. We've all had doctor appointments and blood work, purged items, moved in to a home, and have been preparing for speaking engagements and artisan sales while also enjoying sweet time at the beach with friends and family. We often feel a bit displaced in the first weeks of being back in the USA and this time is no exception. However, slowly, slowly… we're getting back into the rhythms of life here.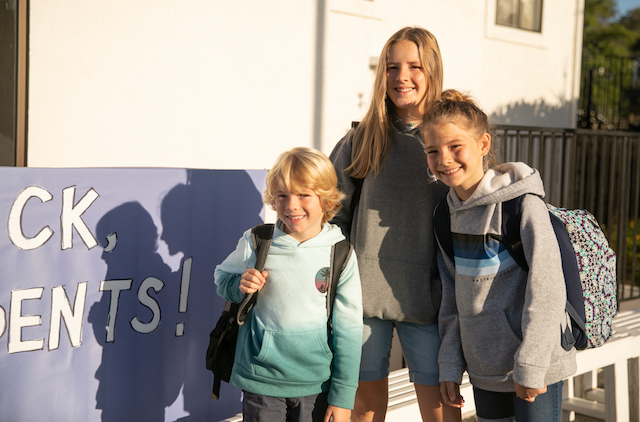 How time flies…
In the summer of 1999, Alissa was prayed over by her home church and sent to Madagascar as a single to join a team of college students for two months led by Jamie. During that memorable summer, the two of us fell in love, Alissa experienced a deep call to return to Madagascar, and the rest…. lots of friendships formed, adventure, strange foods ingested and nine consecutive days without showering while in remote Madagascar!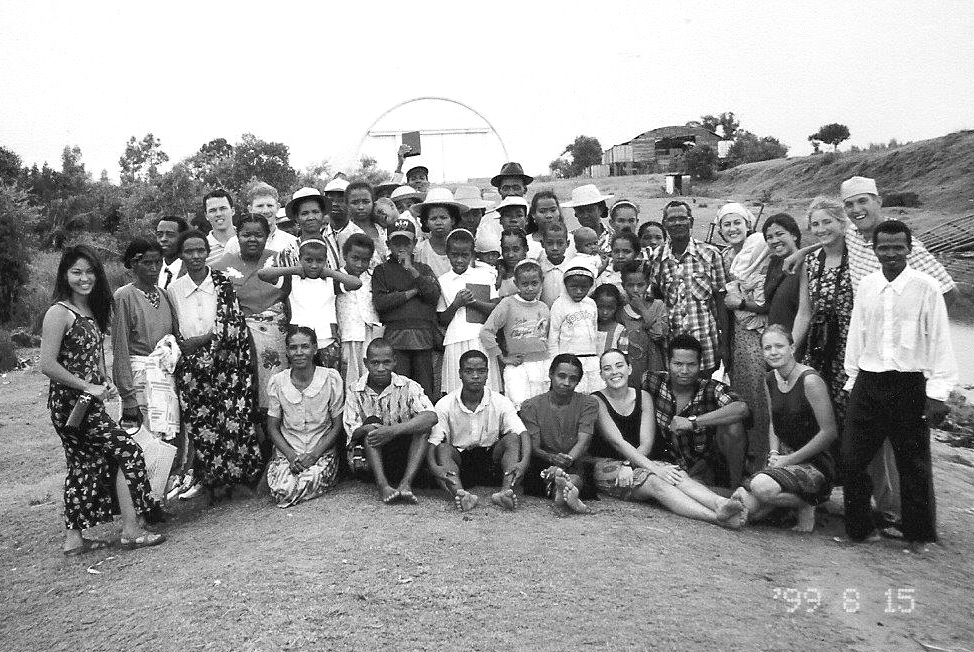 How time flies! In the last 20 years, we were married in this same church, our three babies were dedicated to the Lord in this church, it has consistently been a place of deep worship, and a place whereprayers have been whispered over us and forus as they have welcomedour family back and sent us out time and again. This week, we had the privilege to informally share with this same beloved church family and what a gift it was!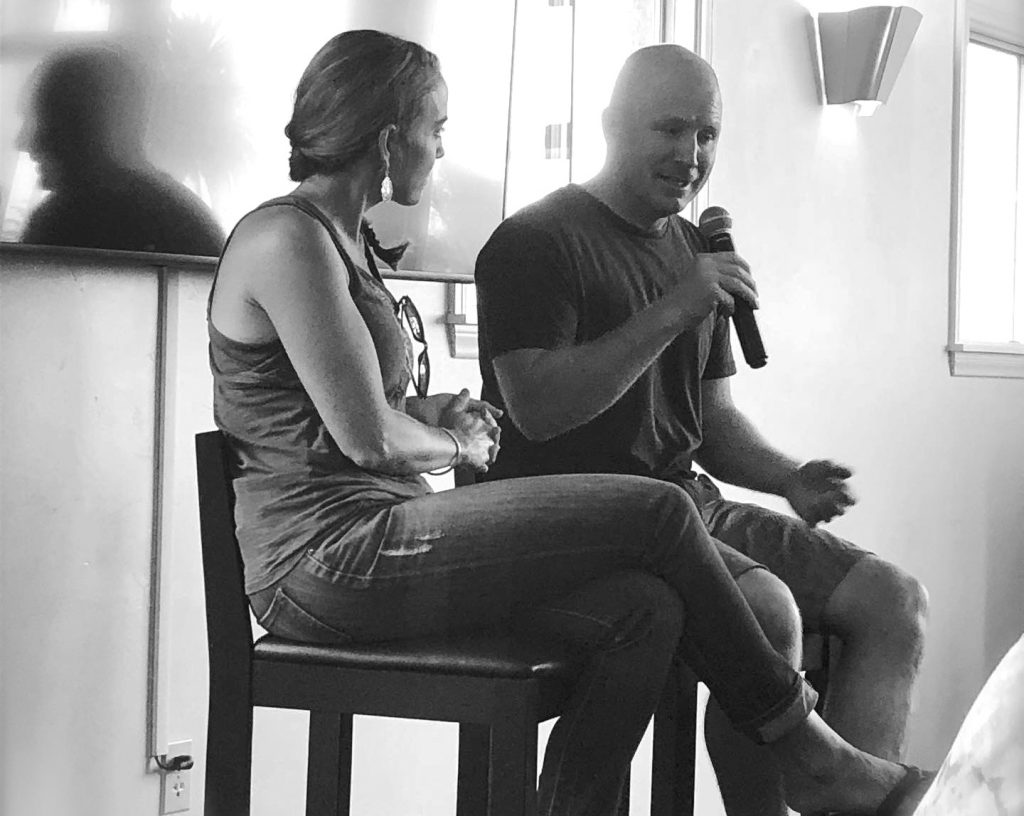 We thank the Lord for all of you who have faithfully and lovingly partnered in this journey through prayer, finances and encouragement over the many years!!
What's next…?
We're often asked what home assignment looks like for us. Over the course of the next three weeks, there's some exciting and big events happening!
* Next week, a film crew will fly to Santa Barbara for two days of interviews, filming and podcast recording. More of this exciting news to come in the months ahead!
* Jamie will attend a weekend men's retreat with our home church where he'll join a solid group of guys as they learn and have fun together. During this weekend, Jamie will be one of the table leaders.
* The two of us will spend five days in Colorado for debriefing and to connect with our mission headquarters.
* We'll be hosting our first and largest Sarobidy Creations sale of the season! For those in SB or the surrounding area, come see the new beautiful handmade designs while supporting the artisans and the ministry of the Sarobidy Maternity Center!
Saturday, September 21st and Sunday, September 22nd 10am – 4pm
1534 San Miguel AveSanta Barbara, CA 93109
*We'd love to get some of these flyers in your hands to distribute to your circles of friends! If you're interested, please email us so we can get them to you!*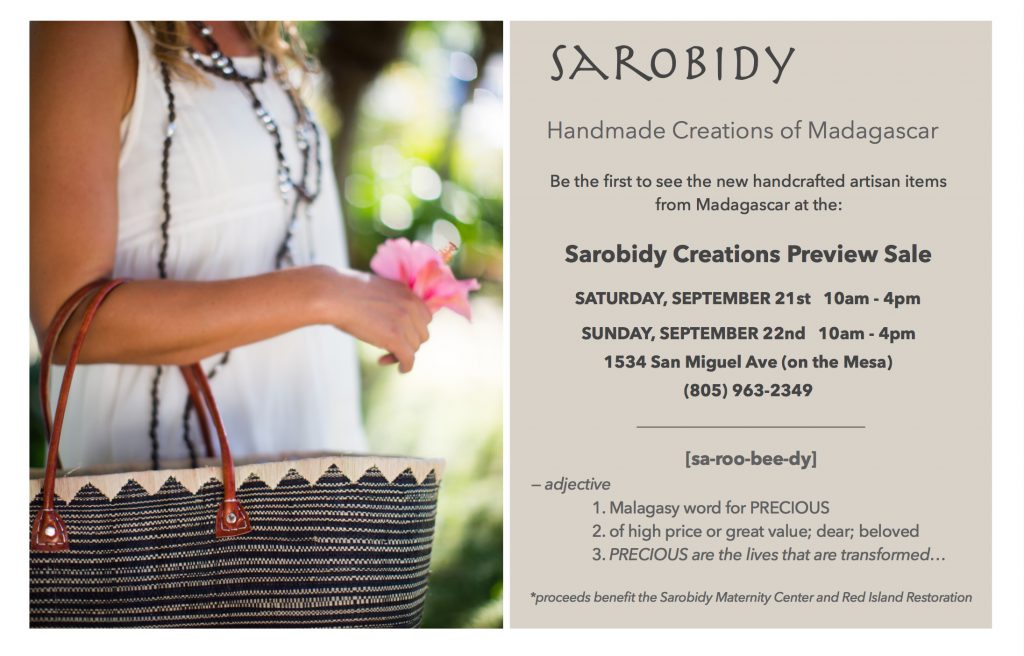 * Jamie will be the keynote speaker for the upcoming 61st Annual Santa Barbara Community Prayer Breakfast. For all those in SB, we'd love to see you there! Details below!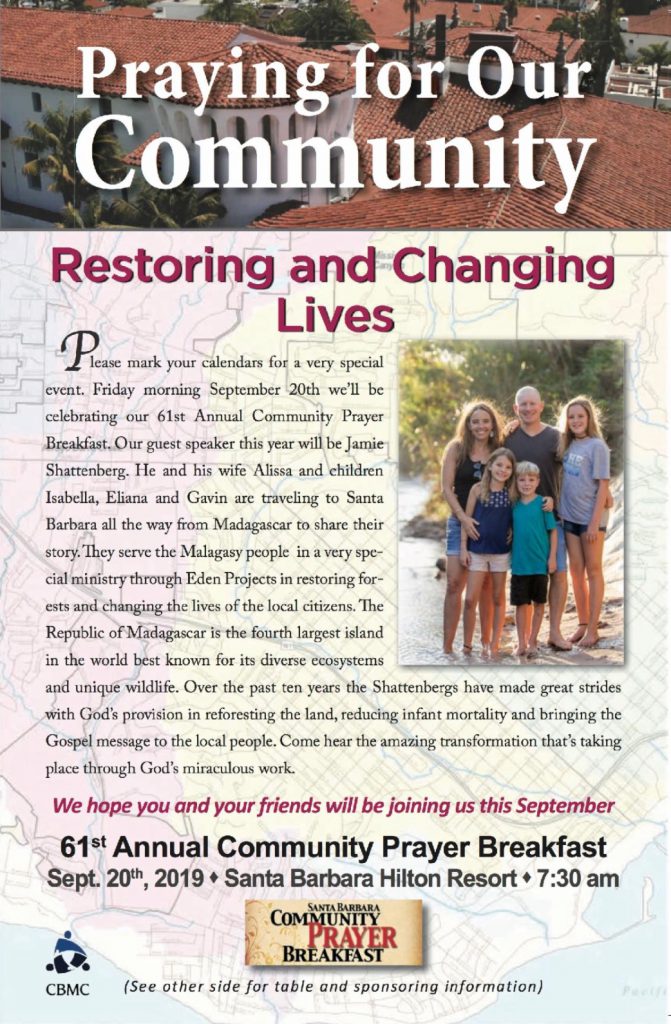 We praise God for each and every one of these opportunities! Please join us in praying… specifically that we would be sensitive to the Lord's leading in what exactly to share and that our words and stories would glorify the Lord and speak of His abounding love and redeeming grace!
With love and gratitude,
Jamie, Alissa, Isabella, Eliana and Gavin