Charcoal Mafia…
Morangobe is an area north of our city that contains one of the few and largest old growth coastal mangrove forests in our immediate region. In the past, the villagers of Morangobe have lived off the benefits of a healthy mangrove forest which was once teaming with fish, shrimp and crab. Sadly, this semi-isolated mangrove forest that has stood strong and tall for generations has literally been under attack from the charcoal mafia and tree poachers. Mangrove wood is a hard wood that resists bugs and as such, is a sought after source for lumber for building and making charcoal. The charcoal mafia and tree poachers have moved into the area of Morangobe and have illegally destroyed vast portions of this precious forest at an alarming rate. These men often travel from region to region, decimating the forests and crippling the existing communities.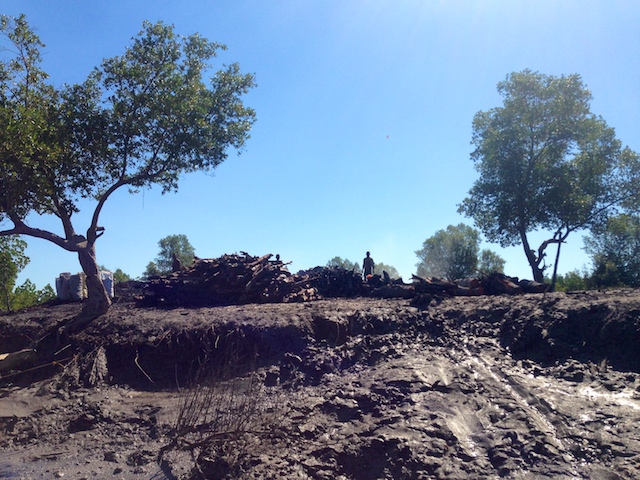 As the forest disappears, so does it's benefits. 
The mud of the mangrove forests is no longer held in place by their tentacle-like root systems and hence, washes out to sea, plugging coral reefs. The crab, shrimp and fish population decreases drastically after losing their habitat. Communities that used to enjoy abundant and nutritious diets of fresh seafood are now often left eating meals of only boiled cassava root and maize. As the food source decreases, the local villagers turn to cutting down trees and making charcoal themselves in order to provide for their family yet at the same time, further harming their natural resources.
Eden Reforestation Projects has been working with the men and women of Morangobe for the last year to collect mangrove propagules that we in turn plant in a different planting site close to our city. Throughout this time, a steady trust has been established that has laid a foundation on which to build a new reforestation project site with the community.
Last week, Josy and Desy traveled by motorcycle to share the hope of starting a mangrove reforestation project in Morangobe. With great enthusiasm, the community accepted and 36 men and women were hired to start planting and protecting the mangrove forests. Most of the men that were hired had turned to cutting down their forest for survival and were doing so even the week before. However they will now have consistent monthly employment with Eden Projects to replant and protect their beloved forest rather than cutting it. This team of men and women begin training and planting this week.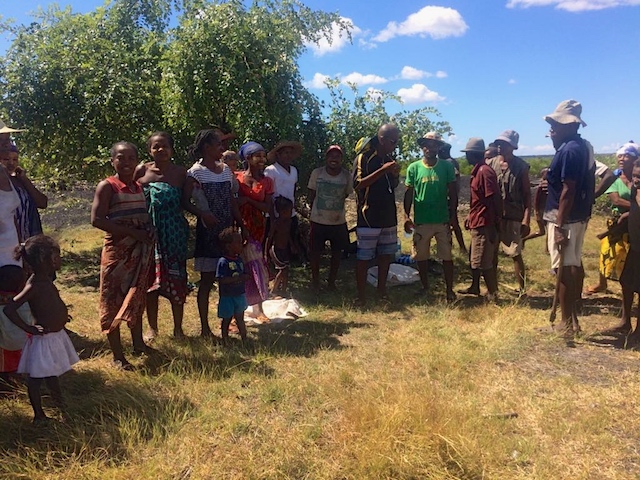 Please pray for this group… that a leader of integrity and passion would emerge from the bunch, for safety as they stand up against the outside charcoal mafia and tree poachers, and as they care for creation– that they would be drawn to the Creator.
School around the globe…
We thank you for your prayers for Marina, the recent Westmont graduate who has joined our team to homeschool our kids in their English education. Marina arrived two weeks ago and jumped right in! Our kids are absolutely LOVING her and come home super excited even after a full day of both French school and English homeschooling– which certainly says something! God is certainly so good, from the smallest of details to the most complex of situations. While we were still in the USA and talking with Marina about the potential of her joining our team, we realized that Marina was the same MARINA that our oldest daughter, Isabella, had been raving about every week after youth group! This in and of itself, is such a gift for Isabella to have a young lady in whom to look up to and respect.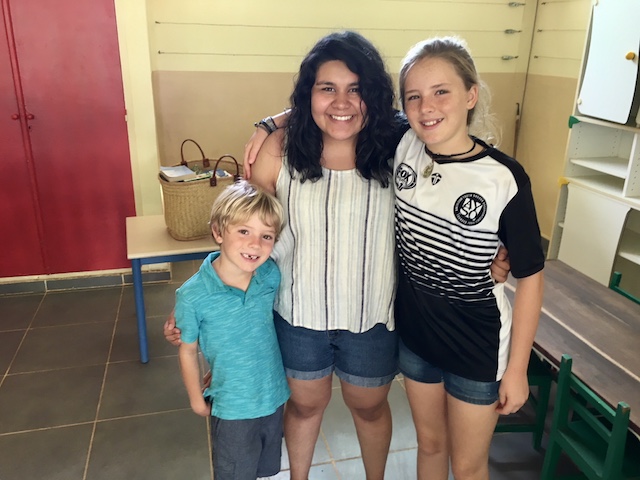 While Isabella and Gavin are busy learning and stretching their minds in Madagascar, Eliana and I have traveled back to the USA via Paris for her much anticipated fourth grade Sacramento trip with her school here in Santa Barbara. All fourth graders in California learn the history of the golden state and this trip brings to life their education as we pan for gold, explore old mines, be students in a one-room schoolhouse, visit Sutter's fort as well as the State Capitol to name just a few adventures. Eliana and I and the rest of her class (and parents) begin our journey to Sacramento tomorrow. We'll return to Madagascar next week!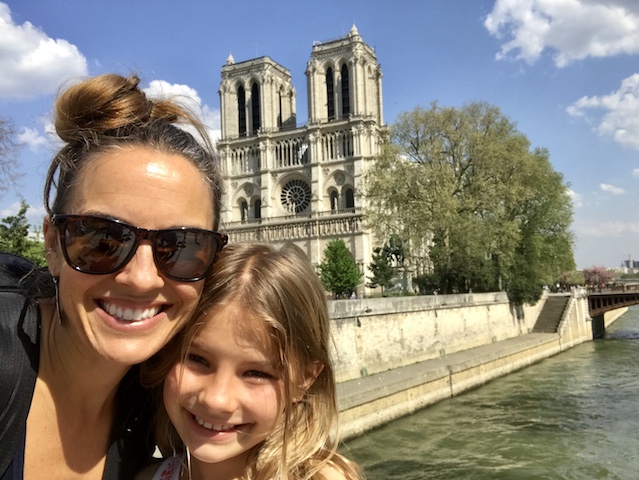 As all of you who are older, wiser and have gone before us in raising kids… you know and understand the changing dynamics and needs of growing kids. As our kids close out this school year and prepare to enter 7th, 5th and 3rd grade, we are keenly aware of the way they need our attention and nurturing in ways that are unique and different from when they were younger. We covet your prayers as we continue to strive to keep a sweet balance of family and ministry.

With love and deep gratitude for standing with us through prayer and partnership.
Jamie, Alissa, Isabella, Eliana and Gavin
** To view this newsletter in it's original format, click here**