Life in Olongapo
  We're on the eve of our departure from the Philippines.  It's been a blessed 6+ weeks here as we experienced a new culture and new way of life.  Though we've written other blog posts about certain aspects of our time here, here's a larger recap and closer look at our life in Olongapo, Philippines.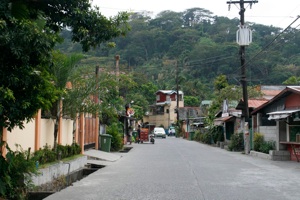 Bennett Road… our street in Olongapo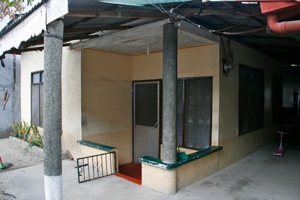 And our humble little abode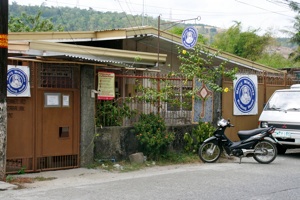 The Mercy In Action birth center directly across the street from our house and where Alissa spent countless hours during a wonderful midwifery internship.
A whole new experience by daily having to rely on public transportation.  To get to our main grocery shopping, we had to take two jeepneys or small buses, then a taxi.  Time to final destination: 45 minutes.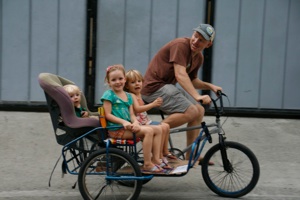 Jamie and the kids did have their own "close by" transportation.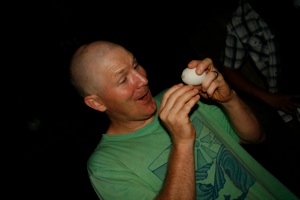 When in the Philippines, do as the Filipinos do… eat Balut… in this case, an 18 day chicken fetus, feathers, beak and all.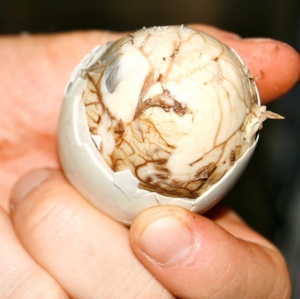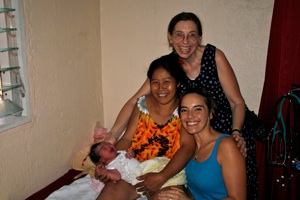 While Alissa helped to deliver lots of babies…. Jamie and the kids enjoyed lots of
adventures, including an awesome  island beach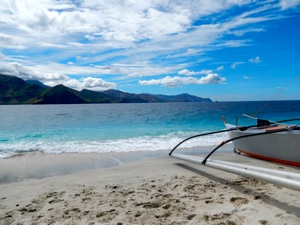 and traveling through the countryside and past lots of water buffalo to get there…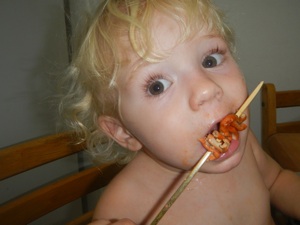 We tried new food… Gavin loved chicken intestines, much to my horror.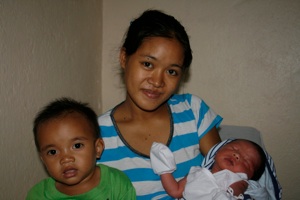 And to my delight, watched families grow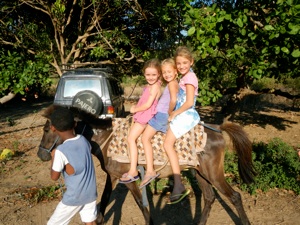 Jamie and the kids along with some teammates, the Eheler's, went to a Iata resettlement village and rode the horses and played in the river.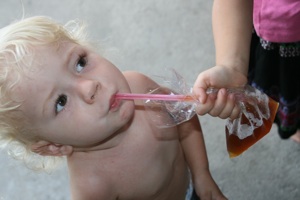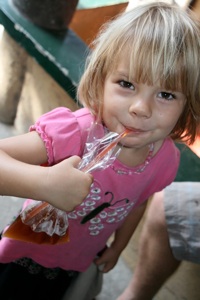 We drank juice out of plastic bags from roadside stands…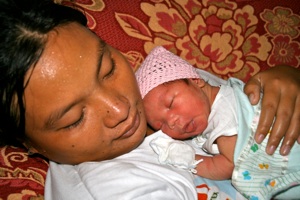 and welcomed more babies into the world.
 We celebrated Easter with a Sunrise service on the 8th deck of the Logos Hope boat in
the Subic Bay harbor
and later had an easter egg hunt… and two more babies were born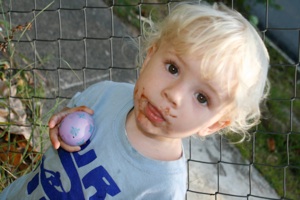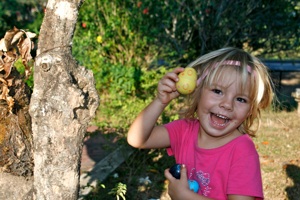 We became a part of the family with our Filipino neighbors… sharing food, helping each other with hanging clothes on the line and singing Karaoke.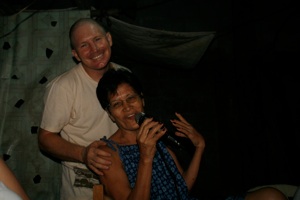 We celebrated Eliana's 4th birthday!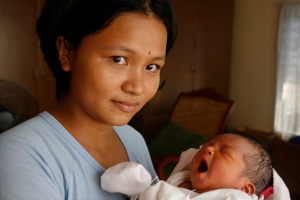 and more sweet moms and their babies.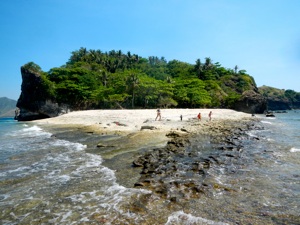 I did manage to have 3 days in which I wasn't on call… the first was Eliana's birthday, the second, we enjoyed this island adventure…. and the third, Jamie and I celebrated our 9 year anniversary by scuba diving two shipwrecks in Subic Bay, one which dated back to the Spanish-American War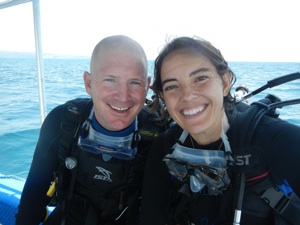 and more babies!
We had the privilege to see new places, meet new people and… lots of moms and their new babies!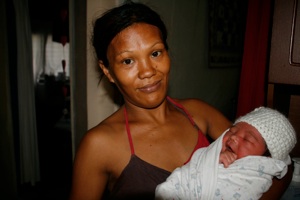 I was part of an awesome midwife family.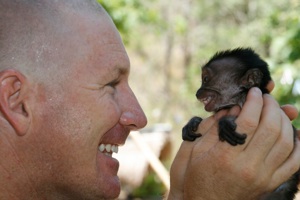 Jamie formed a new love relationship with a Georgina, a baby monkey and pet of some friends. I'm quite convinced she thought Jamie was her mother.
Our girls got to have the joy of experiencing friendship with other English speaking girls of their own age… what a gift!!!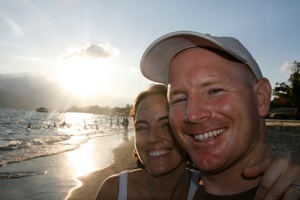 The sun has gone down on our time here in the Philippines.
Life has been good in Olongapo!