Mahabana By Air
Many of you have heard about Mahabana over the last 13 years. Mahabana is an incredibly special place to us for many reasons… the people, the relationships, the simplicity of life, the fishing, the history, the ways God has worked, the ways He has transformed lives there, the ways He has allowed us to witness His hand at work.  You can read about the history of Mahabana here and the transformation that has occurred in Mahabana here.
The actual trip to Mahabana is pretty incredible too… well only because we go by helicopter these days.  Back in the "early days" before kids, we traveled by Malagasy sailboat… which was an adventure in itself… 3-5 days by wooden boat on the open ocean, no lifejackets, no shade, no bathroom, no running water.  You can read about these adventures here.  But back to the point of this blog.
I can say with a pretty fair amount of certainty that not a whole lot of people have seen this stretch of remote coastline by air.  Jamie left on a 5-day trip down to Mahabana yesterday with a team of Eden Projects folks and shared it firsthand with someone new.   And now I'm gonna share it with you!
Starting Point: Mahajanga Airport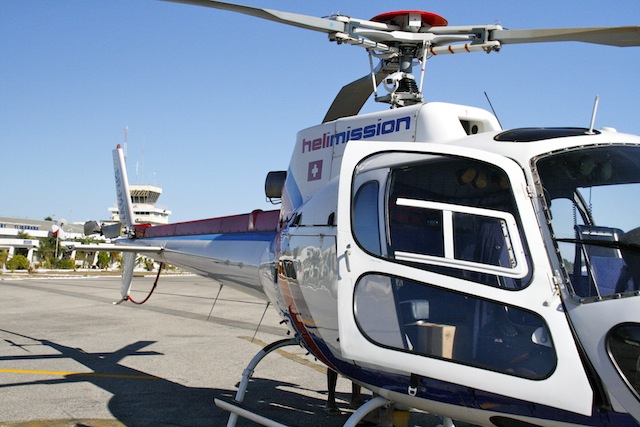 Our city of Mahajanga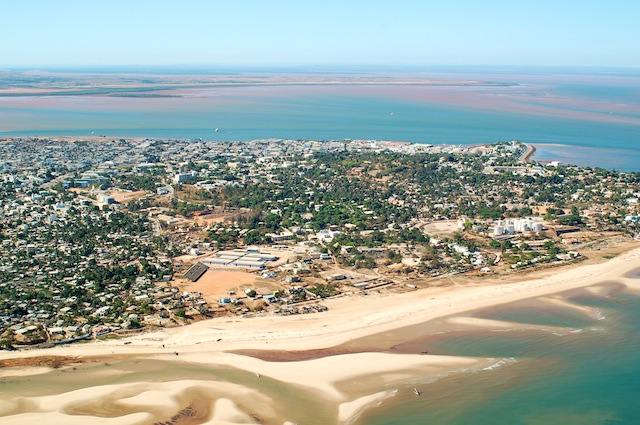 Unfortunately fire is an all-too common sight along the way and is a major cause of deforestation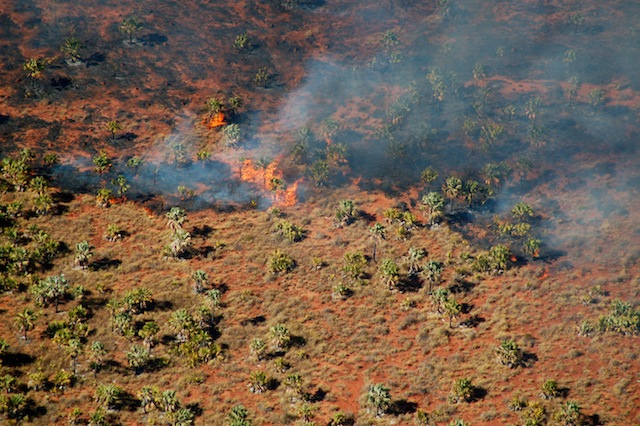 Rice fields scatter the interior landscape and are surrounded by satrana or windmill palms (which is the natural material for building houses in this region)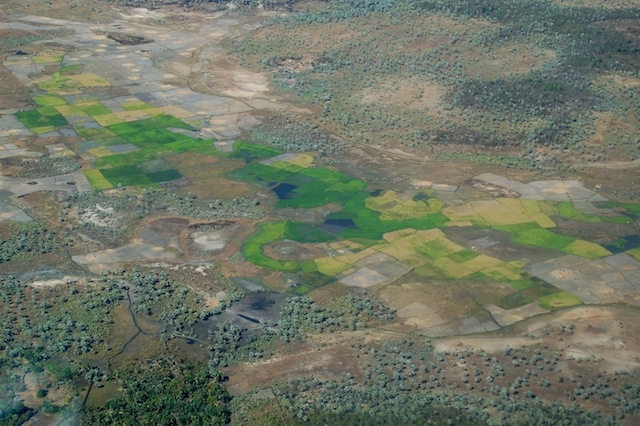 Small rural villages dot the landscape… I'm always blown away at the harsh conditions in which people live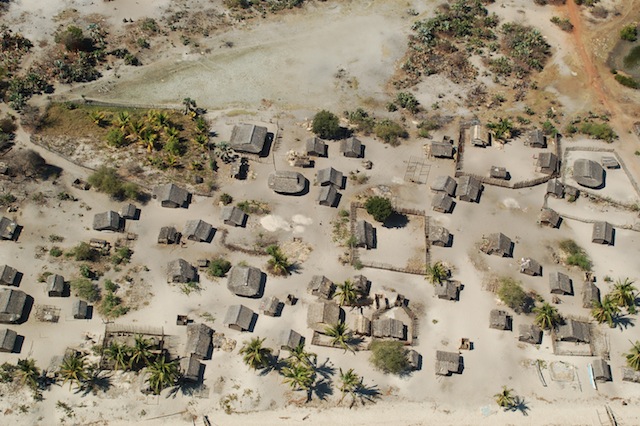 If we travel just a bit inland, we fly over this spectacular sight… the Tsingy forest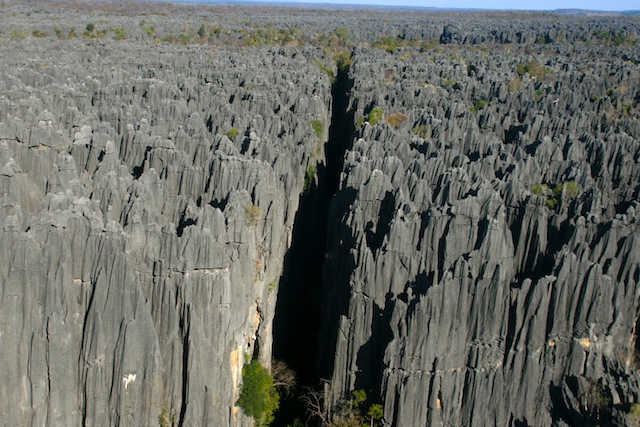 Limestone formations that are impenetrable by foot… and home to some pretty amazing animals and plant life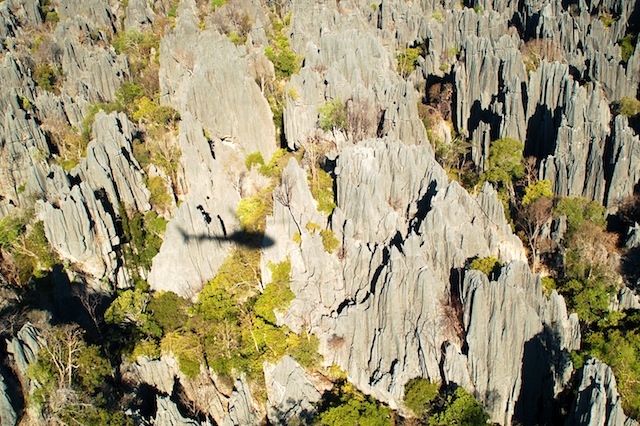 Simply breathtaking!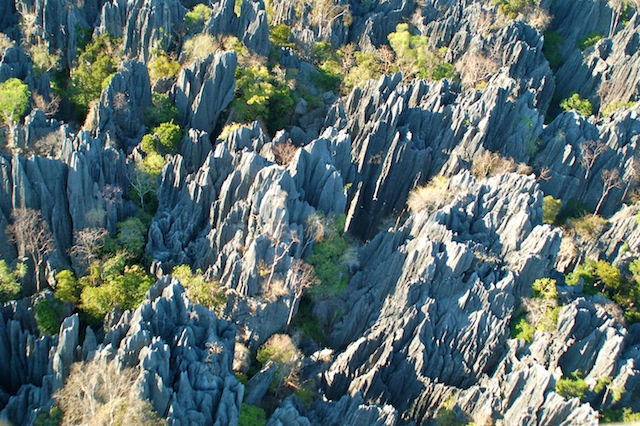 Coming back towards the coast we fly over the vast mangrove forests that line parts of the northwest coast of Madagascar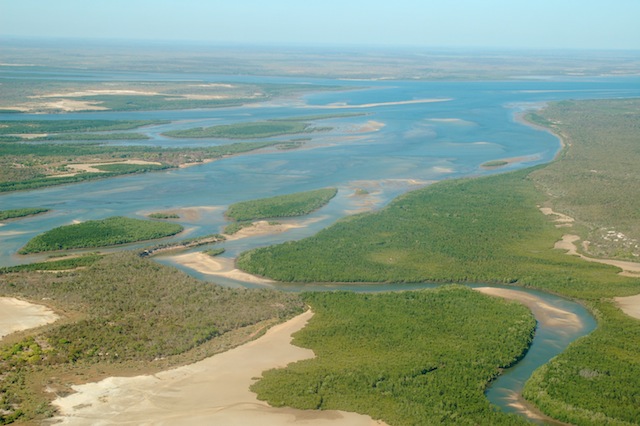 Mangrove forests meet with dry satrana forests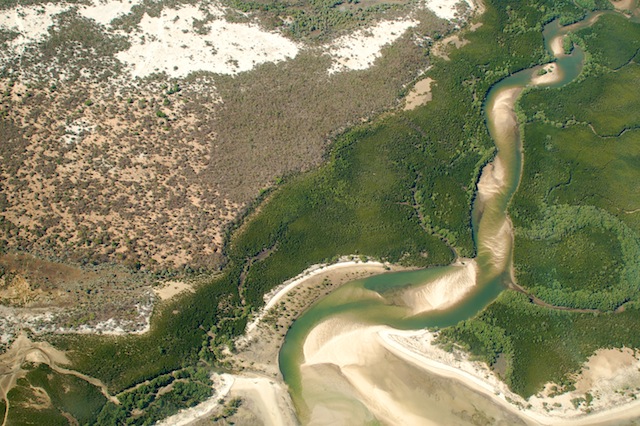 And they're teeming with life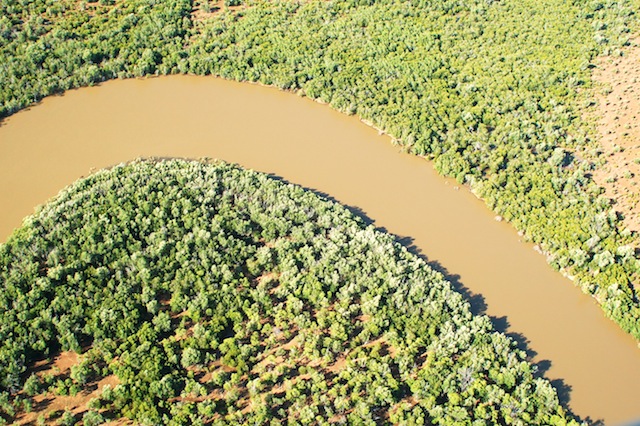 Nearly an hour later, the peninsula that Mahabana sits upon comes into view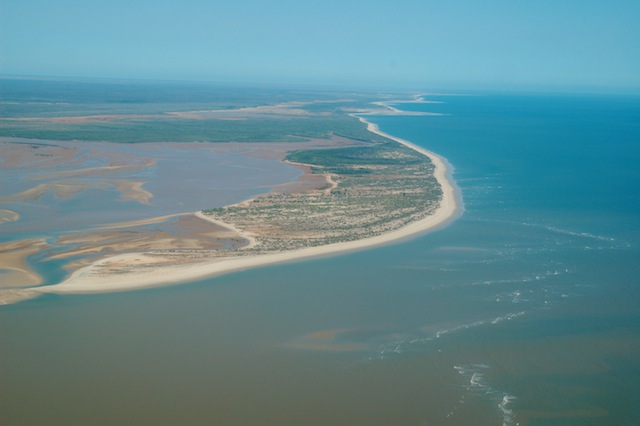 We fly over two small villages, Filao and Kolkabo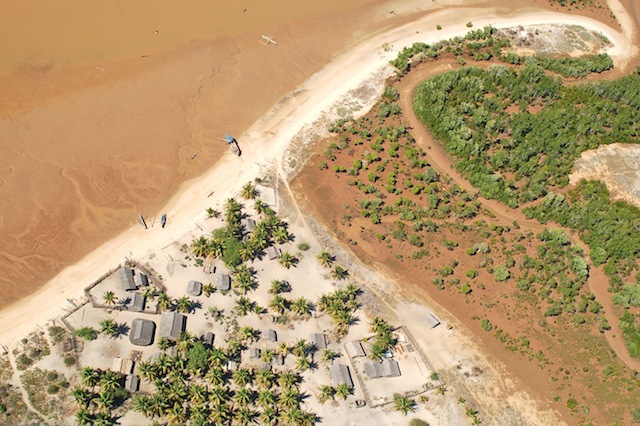 Familiar lakanas (or outrigger canoes) anchored in the mangrove channel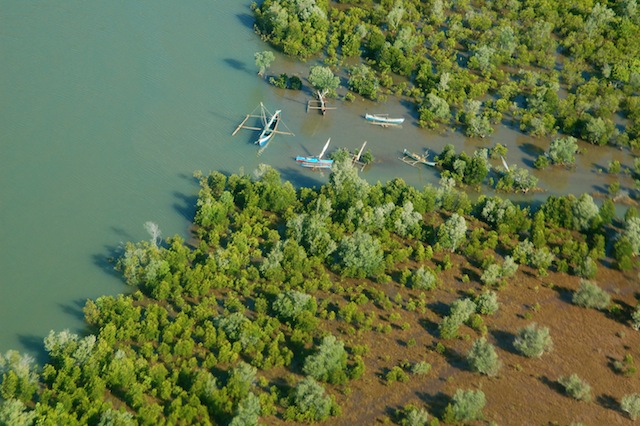 Finally, Mahabana!  A small village 120 miles south of our home in Mahajanga that is nestled between the ocean on one side and the mangrove channel on the other.  And "home" for the days that we're there!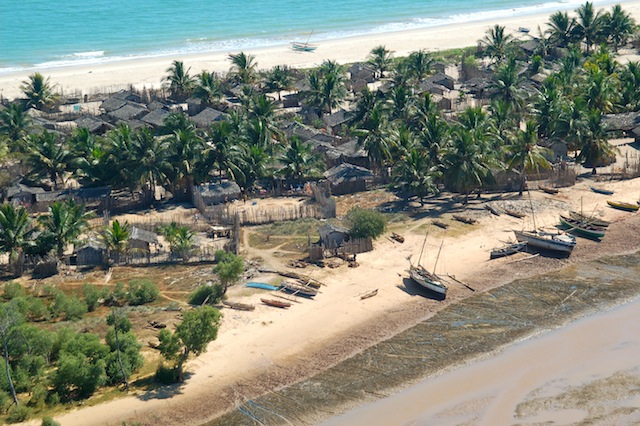 Home sweet home in Mahabana!