Of tragedies and triumphs…
Tragedies…
Like everywhere in the world, tragedies abound in Madagascar on a daily basis. The difference in a country that consistently ranks amongst the top 10 poorest countries in the world is that these tragedies aren't just headlines but rather are affecting those we know and love on a weekly, if not more frequent basis.
This past month, a long-time ministry partner and friend lost his father to a tragic fall off a second story. The mayor of a large region north of our city who donated 1,000 acres to Eden Projects died unexpectedly of a heart attack leaving behind a wife and 3 children. Tsonjoto, an employee of Eden Projects passed away due to Bilharzia, a tropical disease that is common in Madagascar. Tsonjoto leaves behind a wife and 4 children. Mana, the leader of the Ankalamboro project site passed away suddenly due to unknown causes.
Mana began working with Eden Projects in 2009 as a planter and was soon promoted to manager status in Mahabana due to his integrity and leadership skills. Mana led the Ankalamboro expansion project and was responsible for directing 131 employees and for the planting of 74,416,137 trees. He leaves an amazing legacy and will be greatly missed by all. Mana is survived by his wife and four children.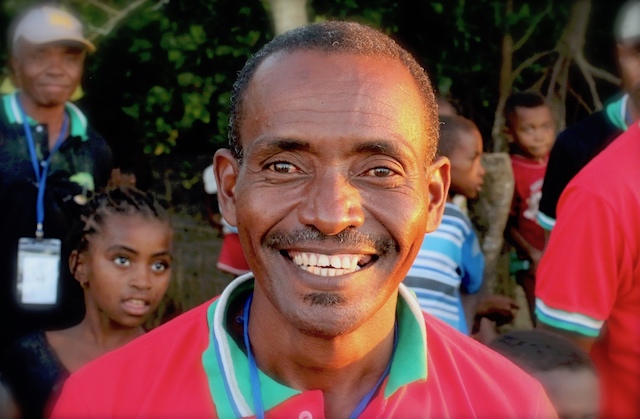 Please join us in praying for our friends and their families who have lost loved ones this past month- may the Lord surround them with His tender care and deep abiding peace as they grieve.
Triumphs…
Unlike the tragedies, we welcome the triumphs! This month, seven healthy moms and their babies graduated from the Sarobidy Maternity Center. In a country where far too many women and babies die in childbirth and the early postpartum period, these women triumphed over the odds. The two ladies that bookend the others, Rosette on the far left and Cynthia on the far right, have graduated twice from the Sarobidy Maternity Center. These ladies will continue to be warriors each and every day as they fight for their babies, their families, as they face daily poverty and the many injustices that surround their lives. These ladies are triumphant!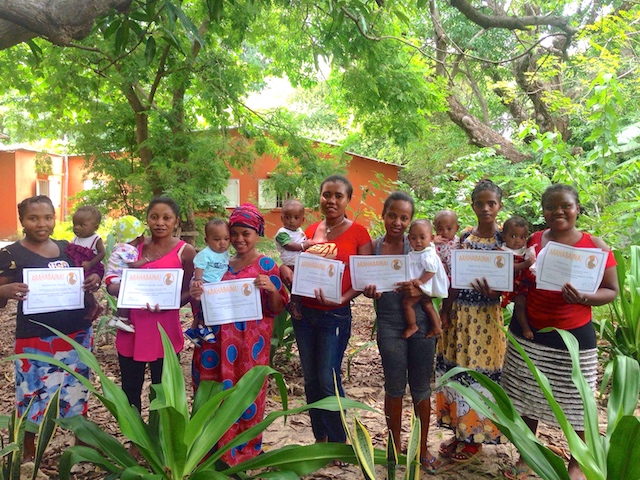 We praise God for healthy moms and babies, for His care and protection and for the wisdom of our team of midwives! Please continue to pray for our midwifery staff as they continue to teach, learn, grow in unity, and share Christ with the women and families in our care.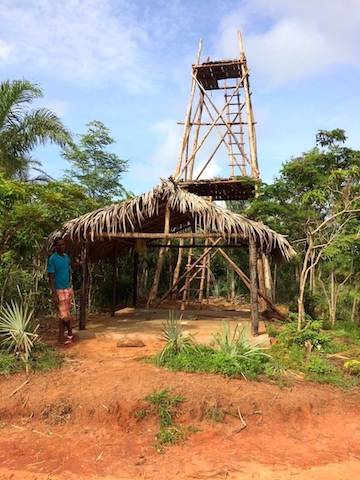 The Malagasy people have incredible ingenuity which has further propelled the triumphs of effective reforestation and restoration efforts through Eden Projects. Fire is a massive problem in Madagascar as many burn their land for slash and burn farming practices and to promote new growth for their grazing cattle. As you would guess, fires and reforestation mix together like oil and water. The Eden Projects team in Antsanitia has built three guard stations and towers to be able to better keep view on approaching fires. We thank many of you for your generous donations of used bikes so that these Eden Projects teams can quickly get to sites– whether for planting or for fighting flames!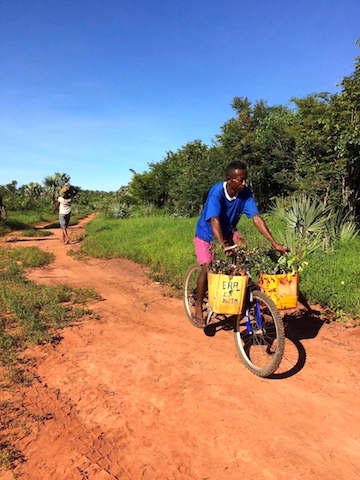 In a country that is nearly 90% deforested, the Eden Projects Malagasy team has been triumphant as they combat cultural practices, charcoal mafias, fires and sabotage, all the while reforesting their beautiful island nation and providing for their families through their hard work! We praise God for the creative and dedicated Malagasy leadership team of Eden Projects– please continue to pray with us for both the leaders as well as all the employees. Our heart's desire is that the Lord would be triumphant in each and everyone of their hearts and lives!
Opportunities to serve…
We're currently praying for the following opportunities to be filled…both are a bit different in terms of personal investment and length of time. Praise God as a gracious friend has already begun working on the QuickBooks for the Sarobidy Maternity Center!!!
MISSIONARY KID TEACHER–It's that time again as we think ahead to the continued future homeschooling of our kids! We're looking for a fun-loving and dynamic person who is creative, loves kids and is able to homeschool our kids in their English education beginning in February 2020. Come that time, our three kids will be in 8th grade, 6th grade and 4th grade. Commitment time is 5 months to 18 months.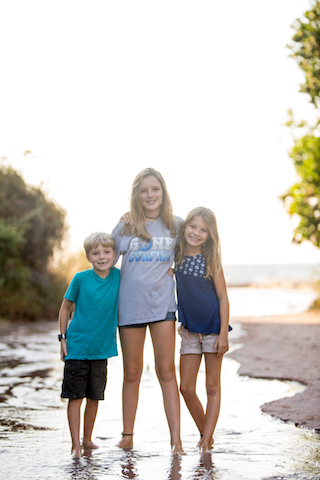 MIDWIFE– As the Sarobidy Maternity Center continues to expand, we're looking for another experienced midwife to join our team to provide compassionate care to the women and babies of our program. This is a long-term commitment that includes learning Malagasy language and culture to effectively share Christ with the families we're privileged to care for.

We ask that you would share these needs with your circles of friends, families and churches. In addition, would you join us in praying for the Lord's provision– that He would lay it upon the hearts of exactly those that He is calling and that they would be obedient to follow His leading. If this is you… please respond by emailing us at: jandaandfamily@gmail.com.

Through the dizzying number of tragedies in Madagascar, we're so incredibly thankful that the Lord is triumphant– that He triumphed over sin and death and that as followers of Christ, we too are triumphant because our lives are knit together with Him.
We're thankful for you as you stand with us in praise, partnership and prayer in the ways the Lord is moving in Madagascar!!

Jamie, Alissa, Isabella, Eliana and Gavin
*** to view this newsletter in it's original format, click here***