The Art of Cutting a Mango
Last week I shared with you our family's deep love relationship with Mangoes.  We've had the privilege to introduce numerous short-term folks to the scrumptiousness of this fruit… as well as how to cut the perfect mango.  So, with no further hesitation, I'll share with you too the art of cutting a mango….
Step 1: Grab as many juicy, ripe mangoes as your hands (and shirt) can hold.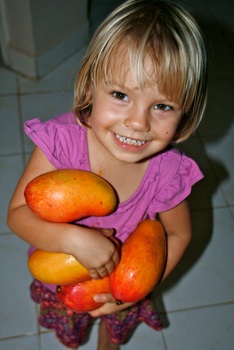 Step 2:  Hold the mango length-wise and cut on both sides of the large seed in the middle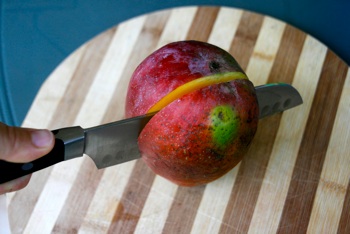 Step 3:  Now cut the halves of the mango horizontally and vertically, creating wonderful bite-size chunks.  Fan the mango out and voila!  Perfectly delectable, easy-to-eat-while-staying-clean mango….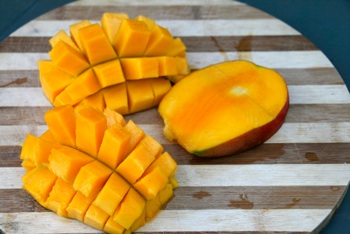 Unless of course, you eat like our son…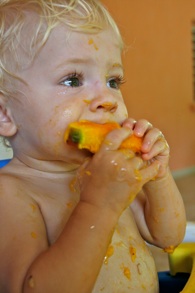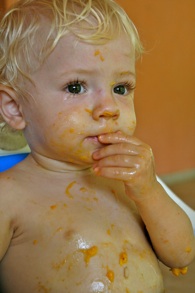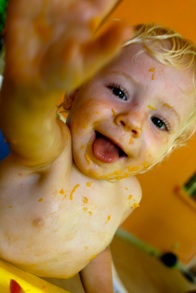 Now, go get yourselves some mangoes and enjoy!