The Paradox of Returning…
Thank you all for your prayers for our safe return home! We arrived in country 2 weeks ago and after taking care of some business and seeing friends in the capital city, we made the 10.5 hour drive to our home city last weekend.    
The mission field is often described as a massive paradox… deep joys in the face of severe struggles often mingle at the same time. The emotional paradox of our return home is real. After moving between five homes in the last 7 months, we're absolutely thrilled to be back in our own home and yet, arriving back in one of the poorest countries in the world in the middle of the hot/rainy season is rough. We returned home to toilets that won't flush because the water table is so high and mold and mildew on the walls of our bedrooms due to leaks.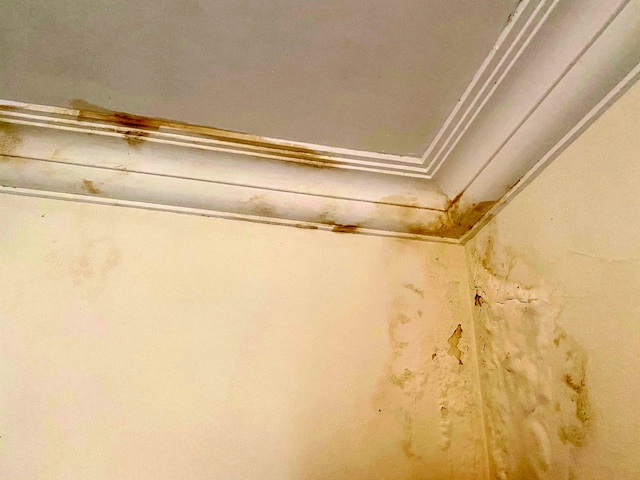 We returned to the tile in the girls bedroom buckling due to either the high water table or roots– we'll pull up the tile and break the cement floor next week to discover the cause. We returned home to being electrocuted by the refrigerator and the small appliances within our kitchen as well as the nuisance of rats, mice, centipedes, millipedes and ants sharing our living space. We came home to temperatures in the 90's with humidity hovering close to that and sweat dripping from morning to night, along with heat rash and festering skin infections. And yet, it's HOME… our home and it's sweet to be here!      
We arrived home to friends that swept our kids away within an hour of our arrival back and the laughter and joyful chatter of kids speaking a combination of Malagasy, French and English as they catch up on life and play together throughout the day and with sleepovers.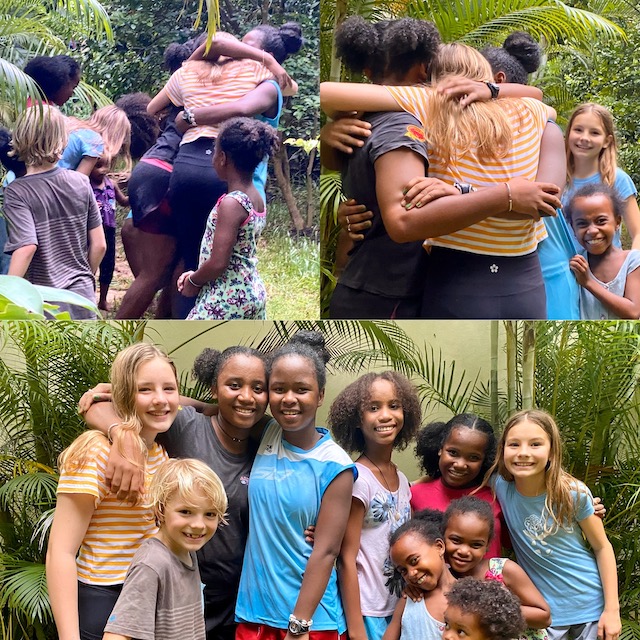 We arrived home and in less than 24 hours, were holding Rota and Andry's beautiful twin babies in our arms with tears of joy running down our cheeks and then sharing a meal and deep conversation with dear friends and ministry partners while enjoying fresh seafood and watching the sunset over the Mozambique Channel.    
We've taken the last week to visit friends and present them with small gifts from America. As is customary in Malagasy culture, if one has the opportunity and privilege to travel, then that person brings back a voandalana, literally translated, "fruit of the road" for others who weren't able to go. In Madagascar this would equate to a pineapple from the high plateau or a coconut from the coast. For us coming from America, it's a whole host of different things and over the years has ranged from chocolate to pocket knives, carrot peelers to manicure sets. As a guest in this beautiful country and culture, it's a joy to adopt this long-standing cultural tradition, even at the expense of packing and sending two additional suitcases!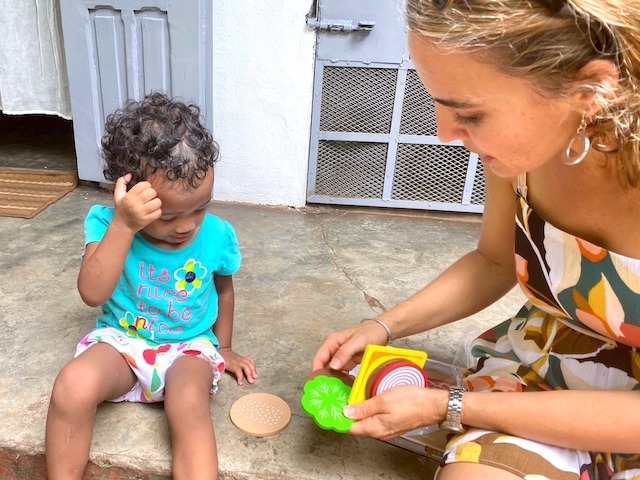 Along with visiting friends, we've taken this last week to unpack our bags, stock our refrigerator and cupboards and do some "nesting" of our own. As we do so, the paradox continues… as I make homemade peanut butter and protein balls for Gavin– both a complete luxury in this country and even more so, because I'm using some nutrient-rich ingredients from the USA, I'm simultaneously texting with the midwives at the center about a young woman who is 23 weeks pregnant with her second baby and only weighs 71 pounds! The paradox of this is not lost on me and takes my breath away as we dialogue about the best ways to sustainably help this mom while attempting to avoid huge waves of jealousy amongst the others in the center.  
As we pop into the maternity center and the office of Eden Projects, we're struck with the goodness of the Lord that has gone before these beautiful projects that truly meet people in unique ways and yet we're paralyzed a bit by the overwhelming yet exciting dreams and need for continued growth, all the while, having a deep peace as we trust God for what is to come even though we don't have the faintest clue.    
Please pray with us during this time of transitioning back into the paradox of life and ministry in Madagascar– in body, mind, heart and spirit. 
The Desperation of a Nation…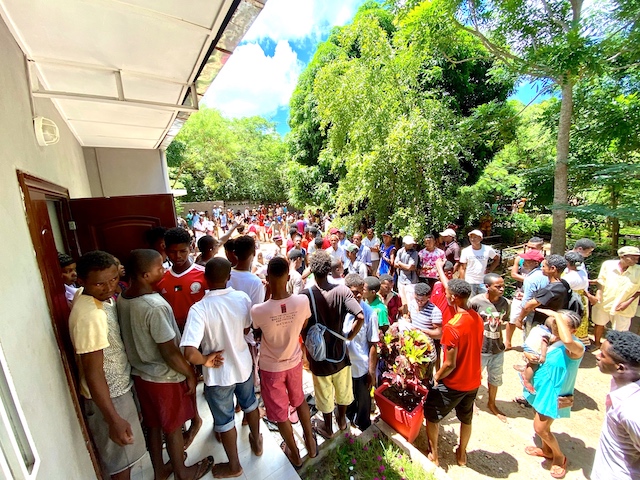 The awareness and support of the work of Eden Projects is catching global attention. This is awesome. And scary. The current planting goal for 2020 is over 100 million trees planted… the equivalent of just under half of what's been planted to date since 2005. As the work of Eden Projects expands in Madagascar, the team is opening several planting sites along the northwest coast. As a result, hundreds of new men and women are being hired, many of who will receive steady income for the first time in their lives, along with retirement and medical benefits. In a country where nearly 80% of people live below the poverty line, the unemployment rates are staggering. 

For the last two months, large crowds of people, sometimes well over 200-400 men and women, are standing along the road between the Maternity Center and the Eden Projects office as well as sitting amongst the rows of nursery trees next to the Eden office.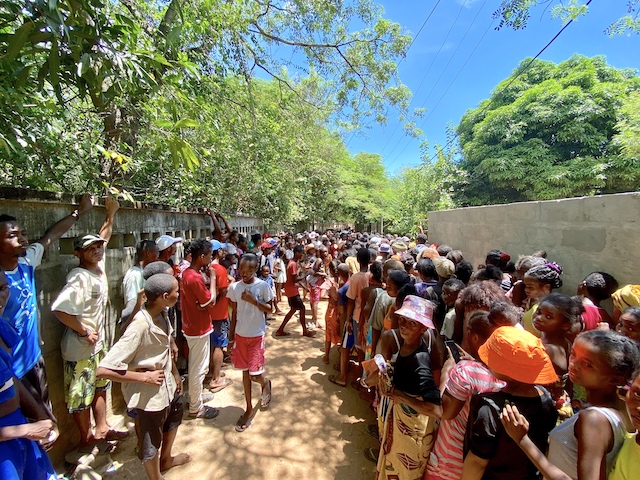 Some of these people are arriving at 2am in hopes of getting employment. They stand, sit and wait until well past dark, day after day. It's heartbreaking as so many simply want to work in order to provide food for their children. Not only can we not hire everyone, the overwhelming crowds are blocking the Eden Projects staff from getting their tasks done during the day. The crowds have made it impossible for cars to get through, women have set ups small stands to sell food to those who are waiting and people are being pickpocketed by others. Generally speaking, the Malagasy people are peaceful, however, recently there's been threats of violence against our staff, one employee had her purse stolen while walking through the crowd and safety and security has become a concern for the staff and leaders of Eden Projects and their families, ourselves included. As a result, we've beefed up security at our house, the houses of the staff/leaders and at the Eden office as well as getting the police involved.    
Please pray for the safety and security of all. As more guards are hired at various homes and the office, comes more security IF the right men are hired. In contrast, safety and security becomes more compromised IF the wrong men are hired. Please pray for wisdom for Josy, Jamie and the Eden Projects leaders as they navigate this new series of dilemmas. Please pray for physical protection and spirits of peace amidst the fear and uncertainty for the Eden leaders and their families. 
Meet Bolo…
In contrast to the heavy nature of the last subject comes a story of hope and deep joy. Bolo is a young man who we've known since he was a child. When Bolo was just six months old, he became sick with a high fever, experienced multiple severe seizures and consequently, has mental and physical disabilities. In his elementary school years, Bolo attended our sister and brother-in-law's school for disabled children and Bolo's mom, Tiana, was one of the first women through the Sarobidy Maternity Center. (In fact, if you've seen our maternity center brochure, then you've seen a picture of Tiana and her story– including the story of Bolo!)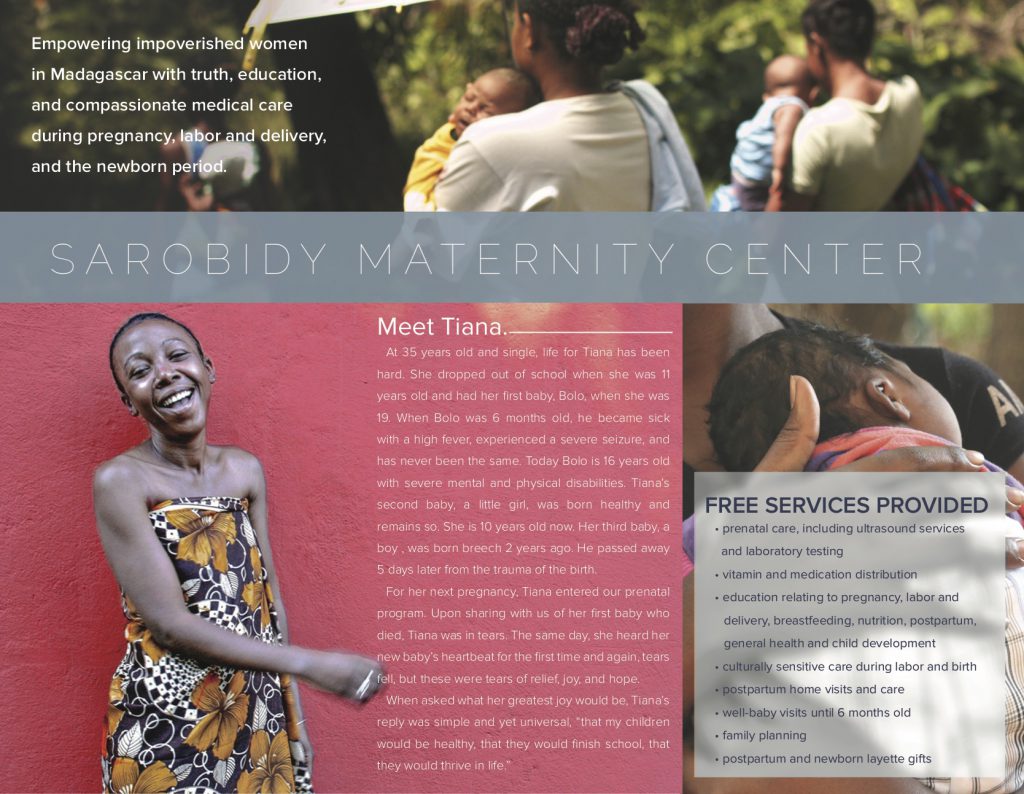 Despite the challenges that Bolo has faced throughout his life, he is a sweet natured young man who is well known and liked in the community. Earlier this week he came to the Eden Projects office for a job. With utter joy, Josy gave him a position with Eden Projects.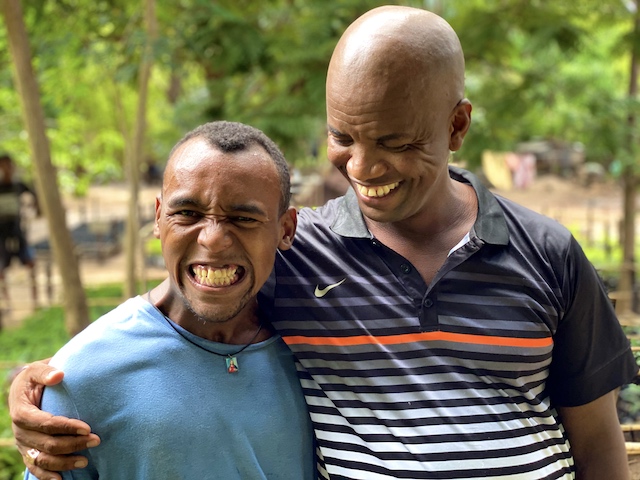 In unadulterated excitement, Bolo SPRINTED out through the gate and down the dusty road to share the news with his mom, Tiana!    
The next day, Bolo arrived ready to start his new job!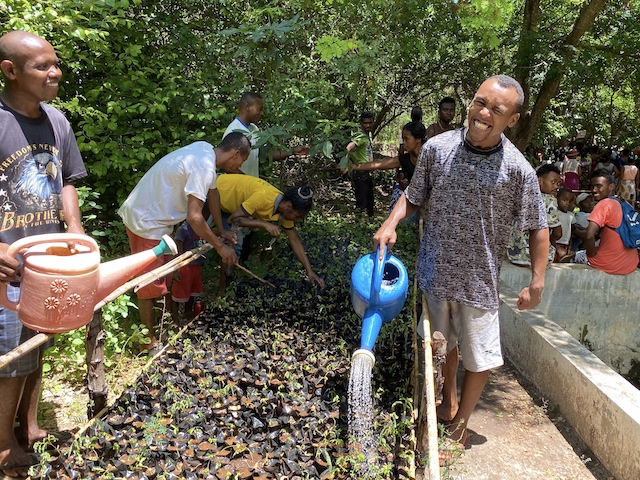 This is the great paradox of life and ministry in Madagascar. Amidst the deep desperation and discouragement and danger associated with hundreds looking for work, comes the story of Bolo… one of inexplicable joy and the goodness of the Lord displayed through one person's employment. 
Alumni of the Year…
Though it feels like a decade ago and in a completely different world, it was indeed less than a month ago that we were all dressed up and on stage and receiving the distinguished honor of Co-Alumni of the Year from Seattle Pacific University! It was a sweet weekend of being reunited with friends and former professors that impacted our lives in deep and meaningful ways. Thank you to all who traveled to be with us!!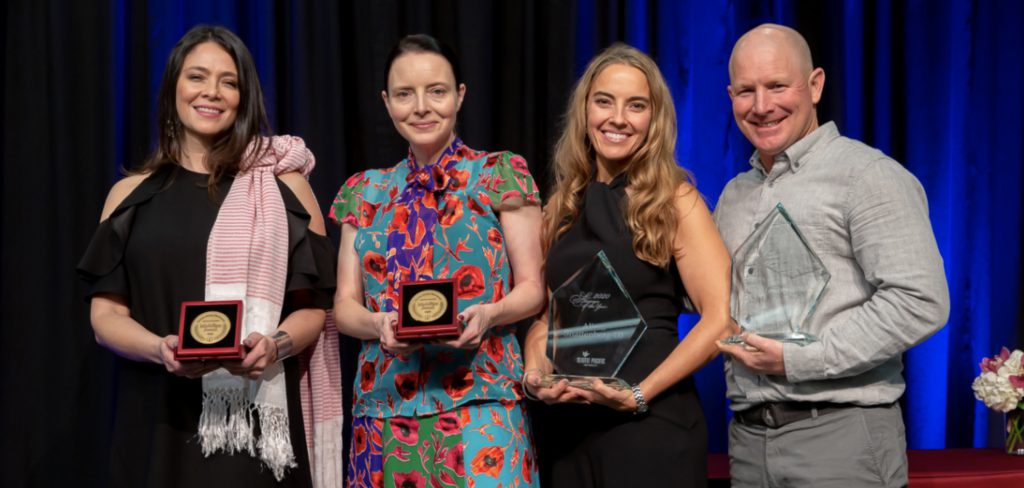 If you've missed the cool publicity that comes with this… take a look at the links below. 

* Check out this article in the Response magazine. 

* Watch this short video about Alissa and the ministry of the Sarobidy Maternity Center. Listen to Alissa's podcastwith SPU.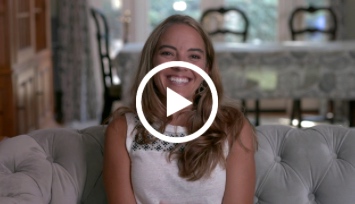 * Watch this short video about Jamie and the work of Eden Projects. Listen to Jamie's podcast with SPU.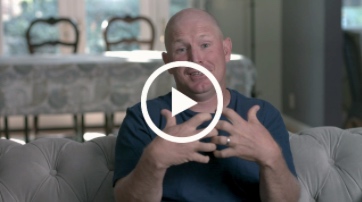 One easy way to partner with the work in Madagascar is to simply share these videos and podcasts with your circles of friends and family and churches– via email, social media or in person. In doing so, you can help spread the word, bring awareness and further build the team and network of individuals coming together to celebrate and partner with what the Lord is doing on the great Red Island! 
Partnership Update…
We are absolutely blown away by the generosity of so many of you… thank you to all who have joined our partnership team after we shared about our financial need several months ago. The gap is being closed with just 4% remaining!! THANK YOU!!    
With just a little left to raise, would you help us to reach 100%? We're specifically looking for the following partners or any other combination thereof.

We praise the Lord for His goodness and the ways He is providing for our needs through so many of you! Would you consider joining our financial partnership team from one of the above breakdowns or any other amount that is right for you? All donations are tax-deductible through our mission organization, WorldVenture. 
There's three ways you can join our team…
1. CLICK HERE and follow the link to set up your secure account with WorldVenture where you can proceed to make an on-going commitment or one-time gift. 
2. CALL (800) 487-4224 and select option #6 to speak with someone 8am-4pm MST (M-F). 
3. MAIL a check to:
WorldVenture                           
20 Inverness Pl E
Englewood, CO 80112-5622(
Please specify your donation as designated for Jamie and Alissa Shattenberg by writing account #173 in the memo line. Note, for tax purposes, our names           should not appear on the check).
Thank you for investing, loving and praying for our family and the Malagasy people in our small corner of the globe! 
It is a privilege to be on this journey with you from one end of the globe to the other and on both sides of the paradox. We're thankful for the Lord's deep love that crosses the many miles between us and we pray His sustaining grace upon you and your family. 

Jamie, Alissa, Isabella, Eliana and Gavin