Building for the future…
In recent months we've been growing our program at the Sarobidy Maternity Center in order to provide safe and compassionate care to more moms and babies in our community. In fact, we've doubled our numbers. In the upcoming months we'll be serving nearly 140 women on a weekly basis through our prenatal and postpartum programs. This is in addition to the women that come to our weekly family planning program. We've made this leap for a few reasons… first, simply put, women and babies are dying needlessly in childbirth and the postpartum period and we can help prevent this. Second, as we continue to train our Malagasy midwives, the more experience they have with both the normal and the complicated in birth, the better. Third, our ultimate desire is to see women come to know Christ– the more women we care for, the more opportunities we have to build relationships and share the love, truth and hope of Christ with them.
With this growth comes the need to grow our space as well. Construction started earlier this month to renovate our existing classroom where each week we teach health education to the women in our programs. We cover important topics such as fetal growth, nutrition, breastfeeding, what to expect in the immediate postpartum period, what to do if their baby gets sick, diarrhea and dehydration, family planning, sexually transmitted infections, and so many more. The majority of the women in our program have less than a 6th grade education. With that said, this education is vital to their long-term health and that of their families.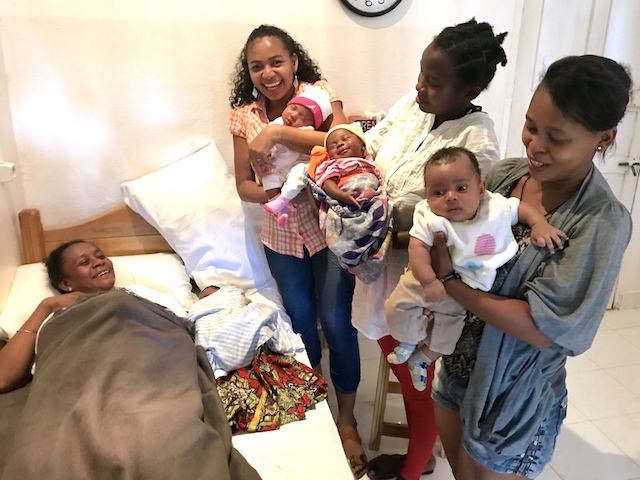 When we opened the Sarobidy Maternity Center in May 2013, that building became our classroom with ample room for the ladies within our program…
Yet today, 5+ years later, we're busting at the seams.